How do you deal with a holiday hangover after all the Christmas festivities? You spend one Saturday in January teaching fun and unique ways to document your holiday memories, of course! That's exactly how I spent one morning back in January.
In collaboration with Craft Party PH and Life Documented Manila, I taught my first ever workshop since moving back to Manila. It was a morning filled with lots of pretty paper, stamps, embellishments, family photos, stories, and women eager to tell and keep their Christmas memories creatively.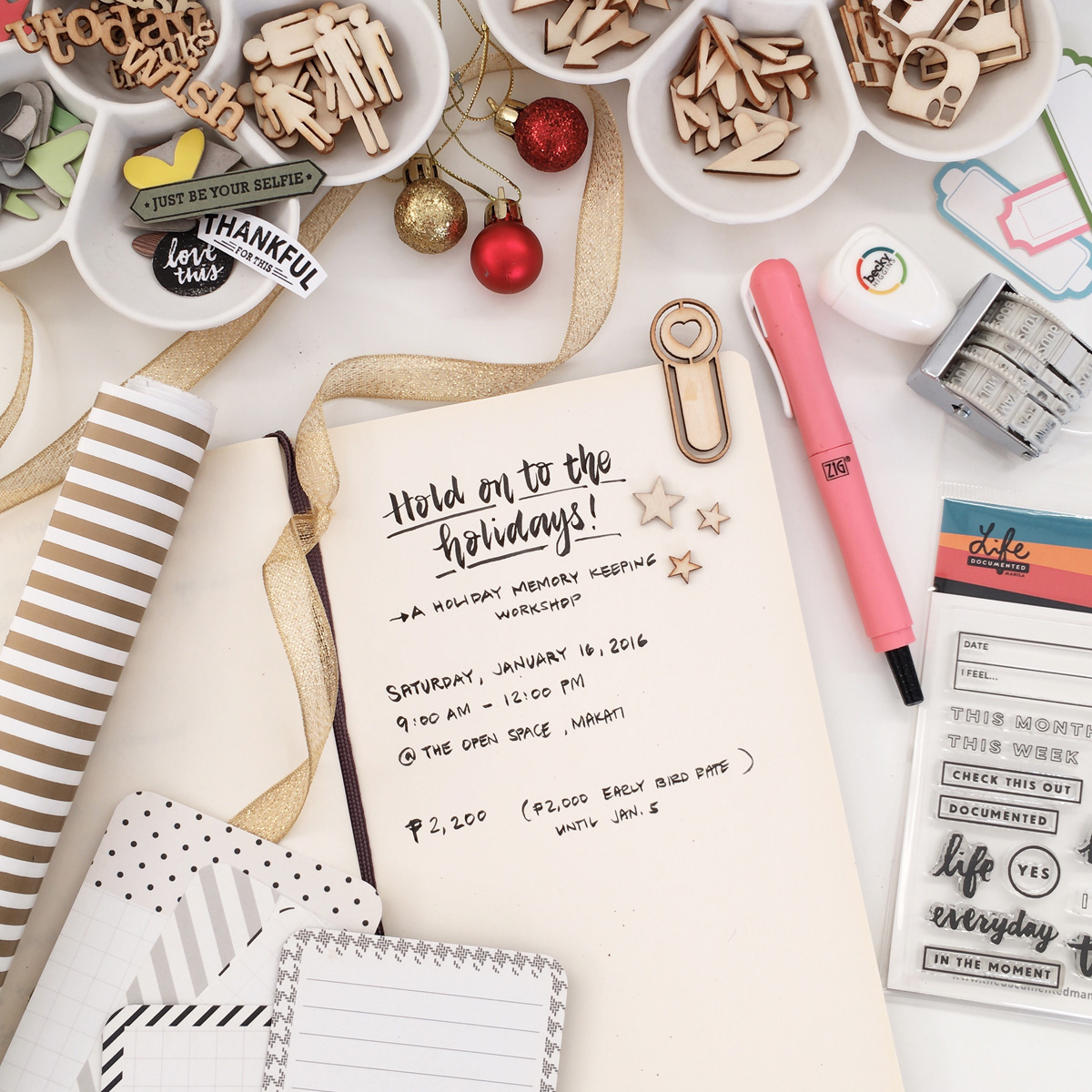 When Nica and Mia of Craft Party PH invited me to teach the workshop, I said yes in a heartbeat. I had been dreaming and wanting to teach for a while, waiting for the right time and opportunity to come. My love for documenting memories using Project Life and pocket scrapbooking has always given me the drive to share it with others, and I knew teaching the workshop was the perfect time for me to start.
With Craft Party PH organizing and ironing out the details, and Life Documented Manila providing materials and supplies, we held the workshop on the morning of January 16 at The Open Space in Jupiter, Makati. Fresh from all the Christmas and New Year festivities, all the gatherings, the memory making and the photos captured, we preserved our holiday stories by documenting them in mini albums.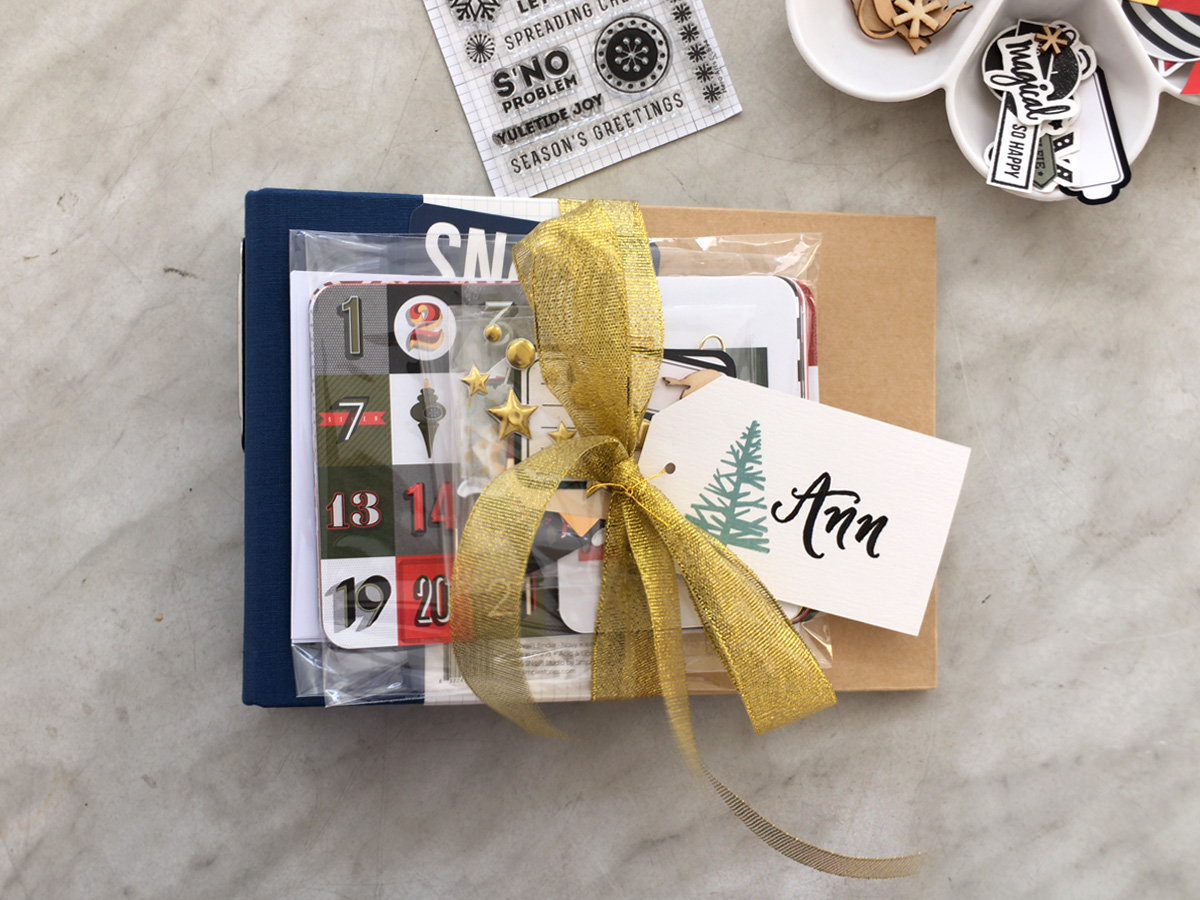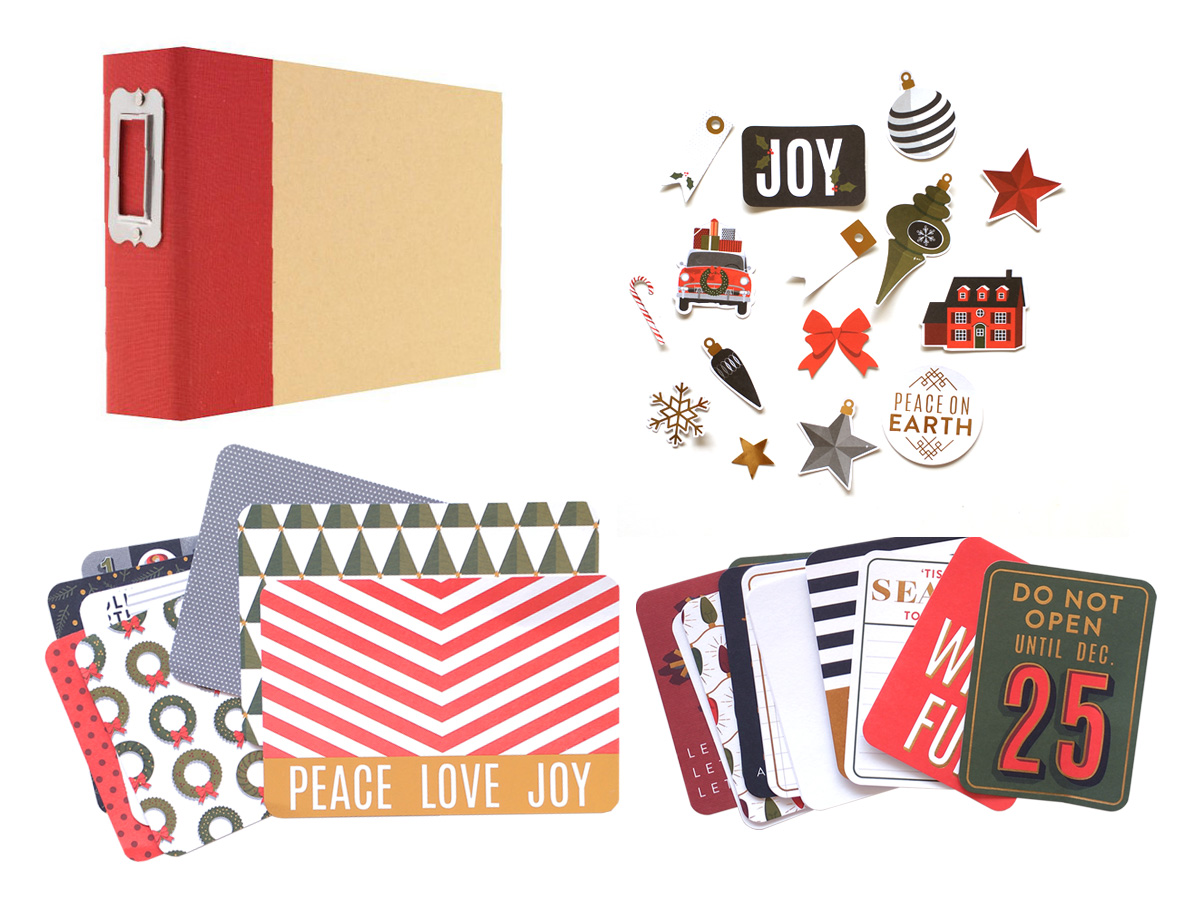 For the kit, the participants were provided with a 4″x6″ album by Simple Stories, and a share of Project Life cards from Becky Higgins' Deck the Halls Value Kit. This included a total of 30 pieces cards and a variety of holiday-themed embellishments. To top it off, Life Documented Manila generously gave each participant a set of their Paskong Pinoy cards, plus some plain white journaling cards, for free! The whole kit screamed Christmas, giving the perfect frame to complete our holiday albums.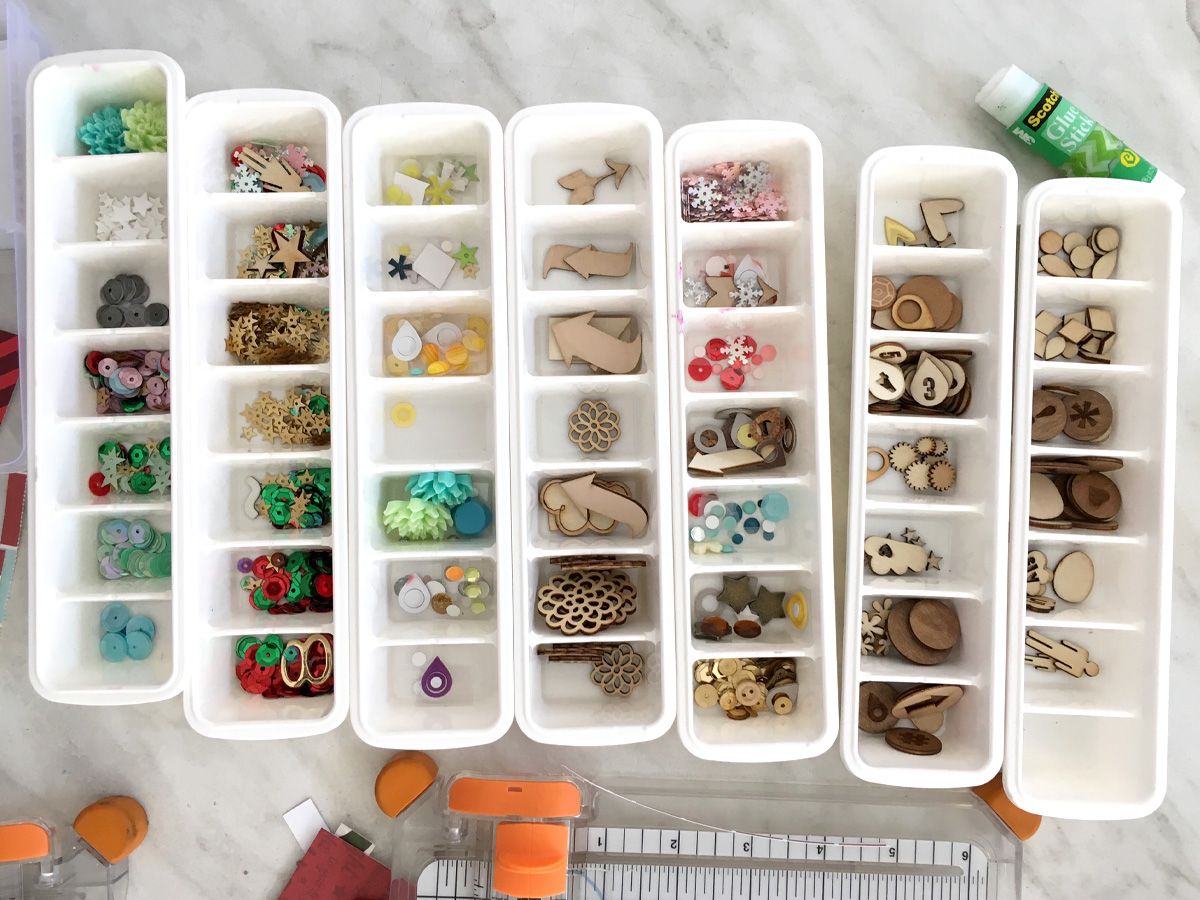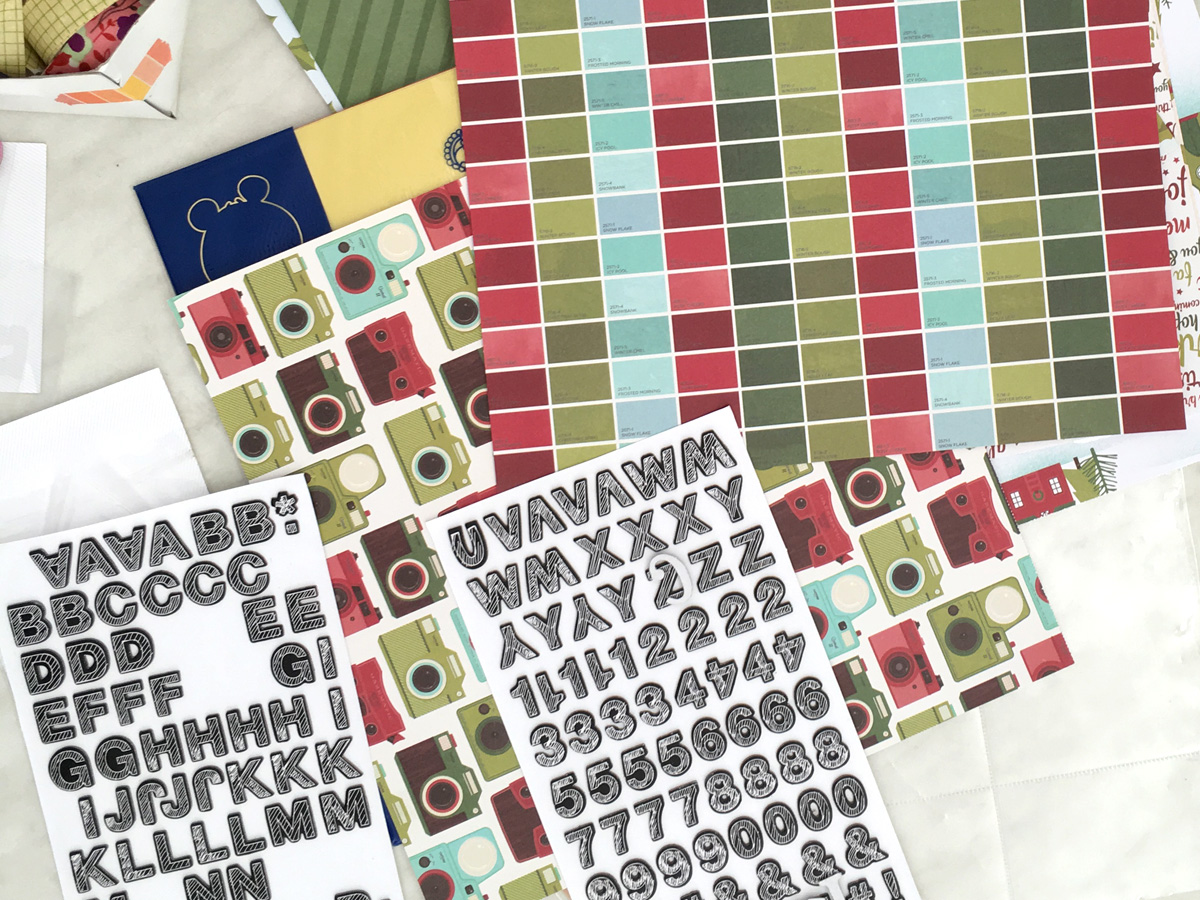 Throughout the workshop, everyone was also spoiled with a colorful supplies buffet care of Life Documented Manila. Think one whole table filled with pretty paper, stickers, washi tape, alphas, embellishments, ephemera, Christmas-themed stamps and lots of colorful stamp pads! It was a holiday craft heaven, really! Everyone enjoyed trying out each tool and playing around with all the embellishments that were available.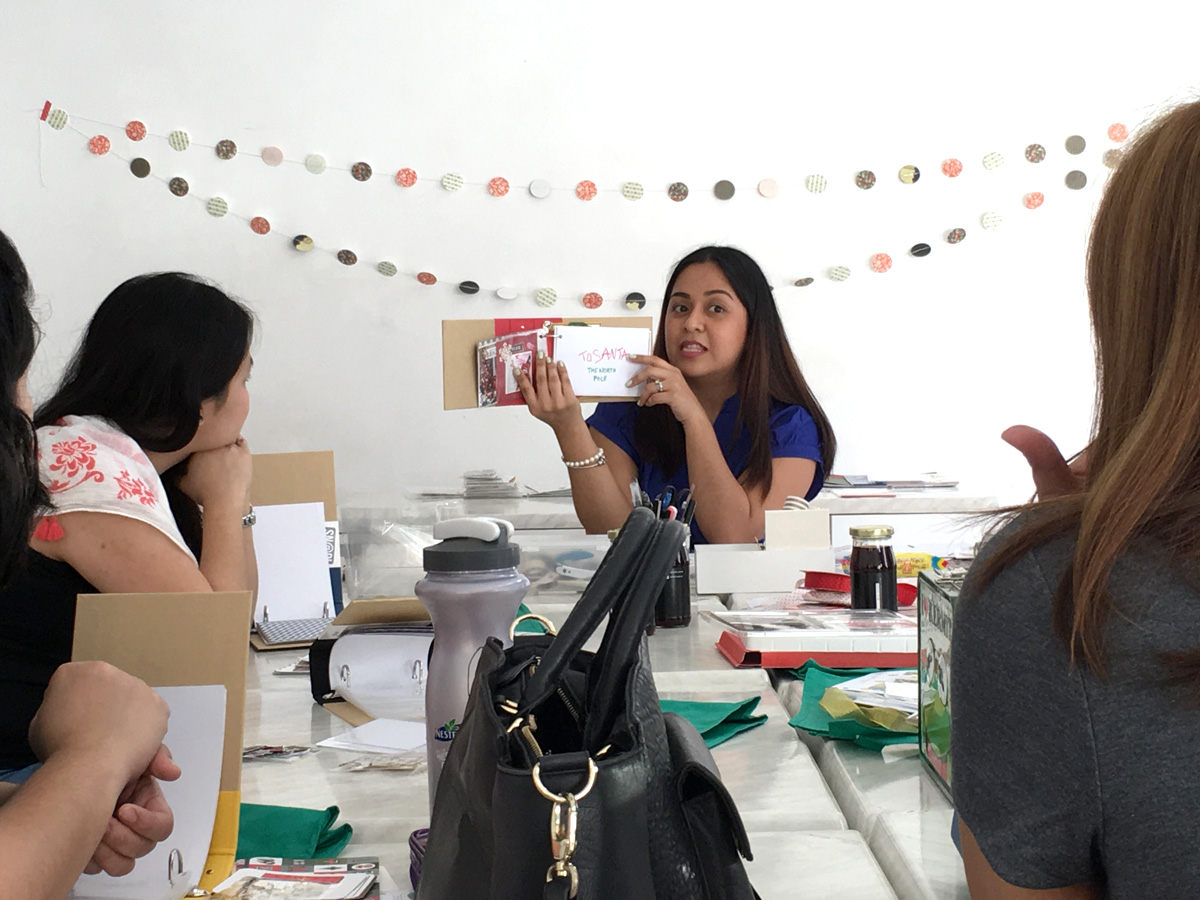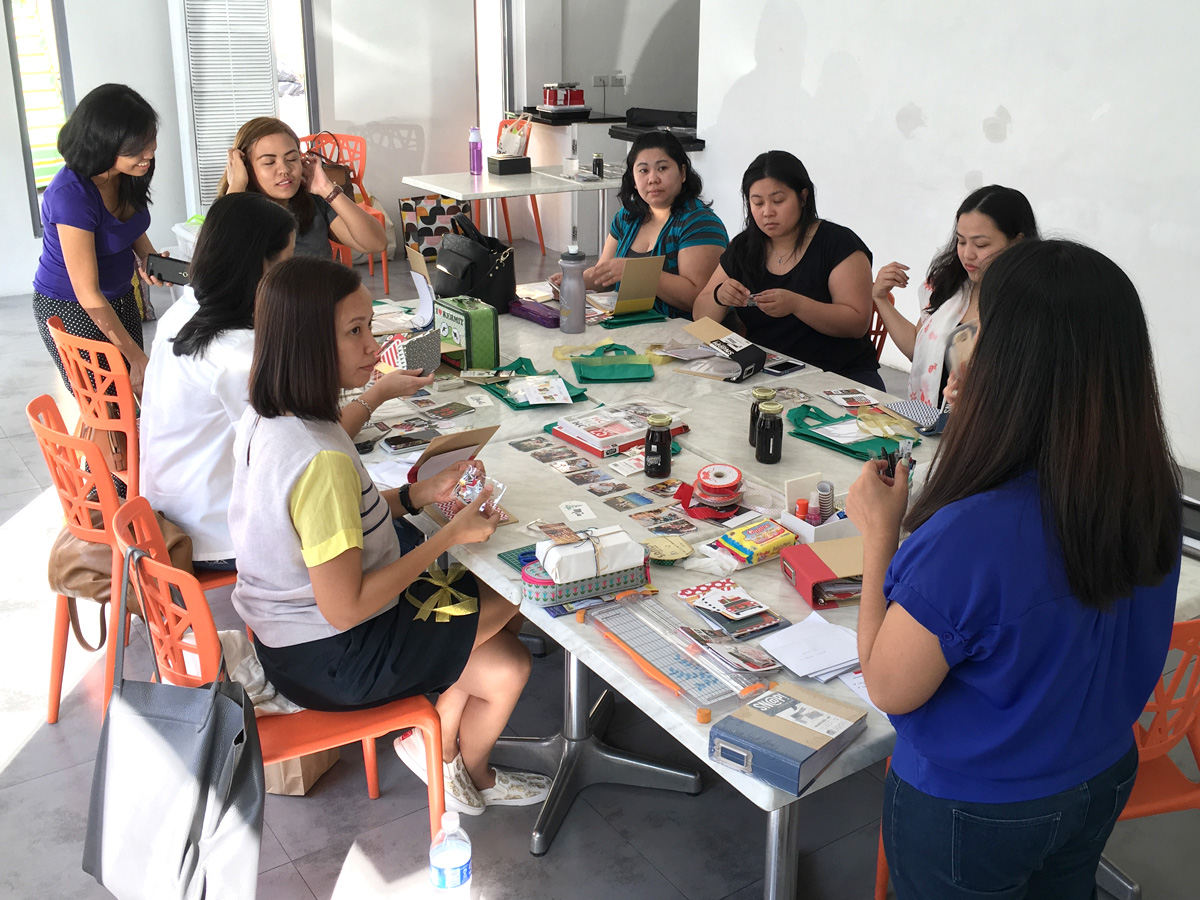 To a group of eager memory keepers, I talked about Project Life and how it has added fun and creativity to my style of documenting special moments. This scrapbooking system is so easy and simple, anyone, even non-creatives, will find it a thrill to make. I discussed the essentials and the basics, and demonstrated how easy it is to fill up an entire album with photos and stories.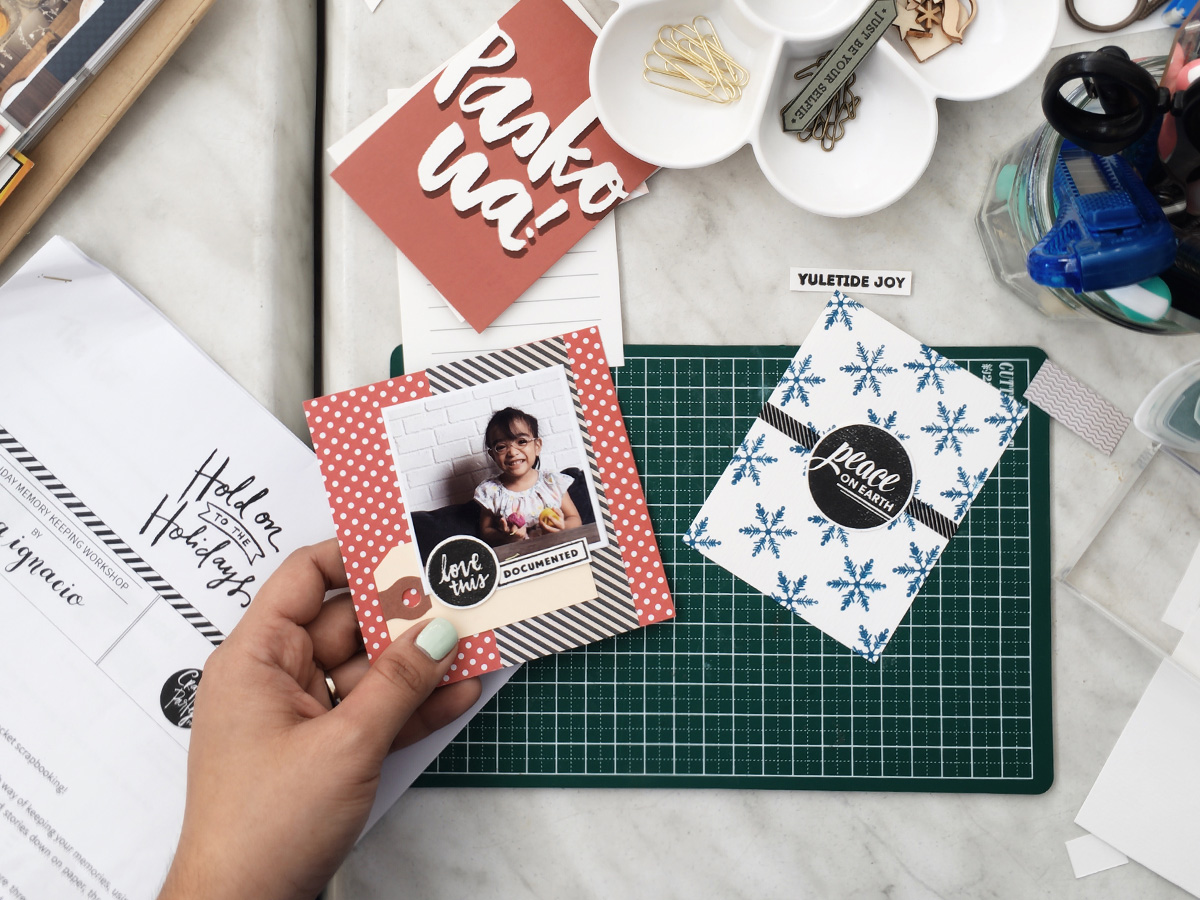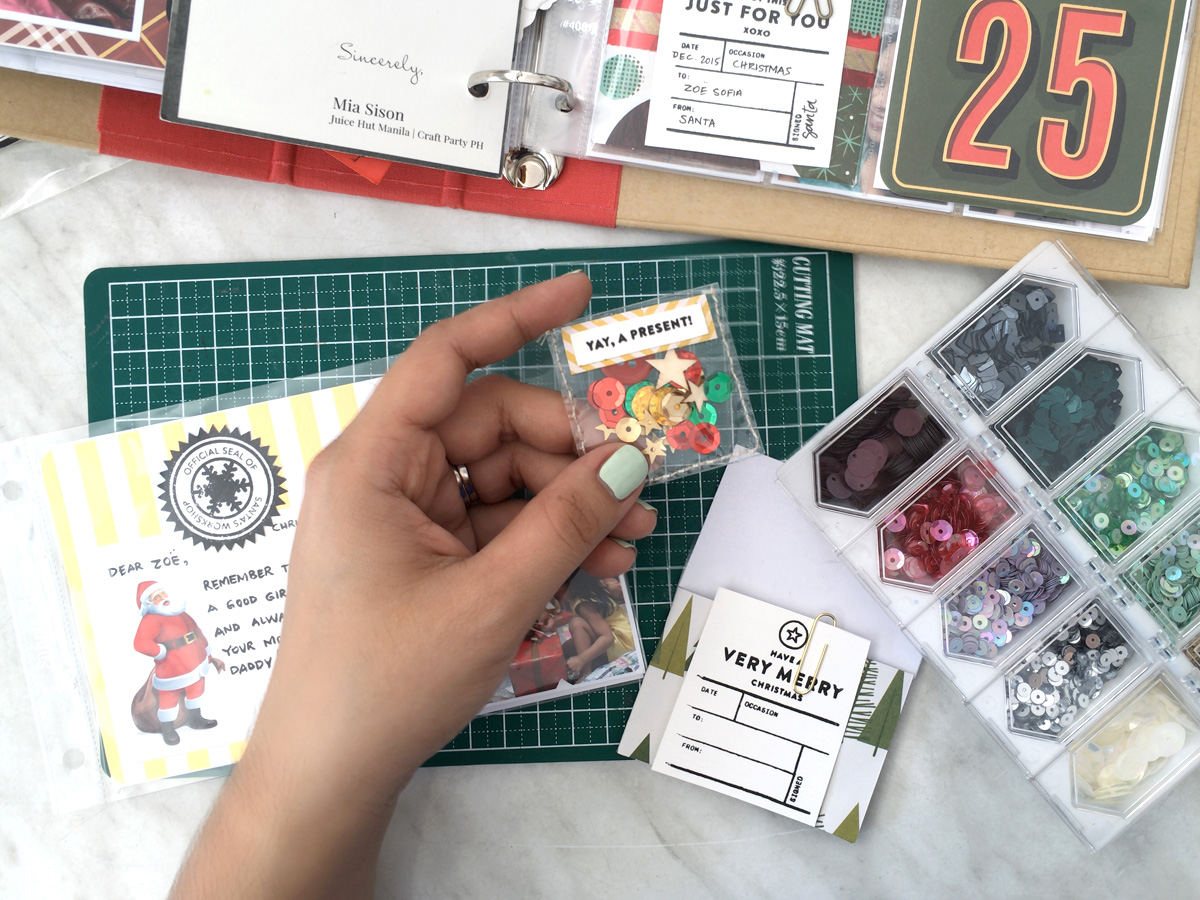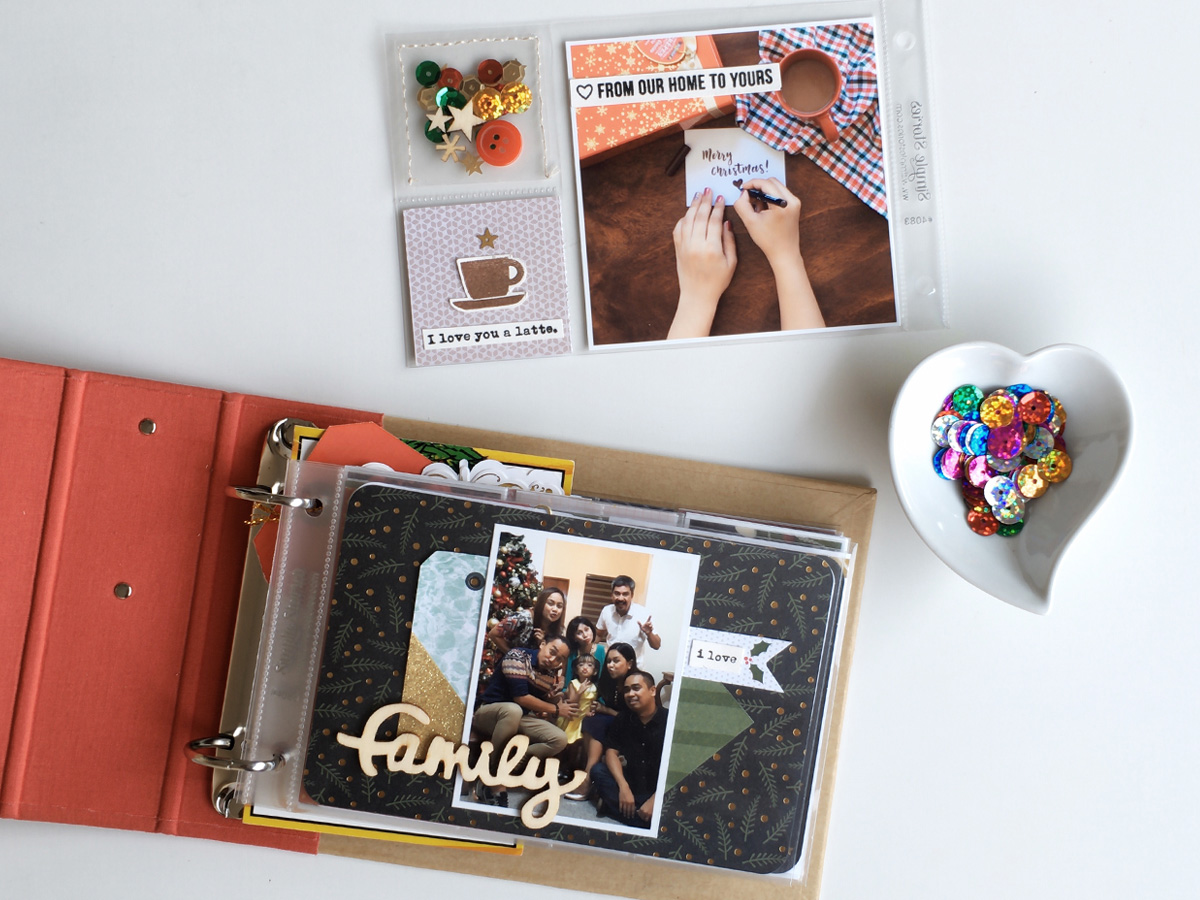 Aside from the basics of pocket scrapbooking, I also shared a few creative ideas to decorate pages and layouts. These included tips on layering elements, embellishing, creating shaker pockets and card pockets, as well as making unique cards using stamps, patterned paper and other ephemera. Bringing in some holiday baubles and mementos, I made suggestions on how to decorate using used wrappers, ribbons, tags and holiday keepsakes. With each idea and technique that I showed, the participants were able to tell their stories creating fun and merry layouts, adding their own touch and character to each memory.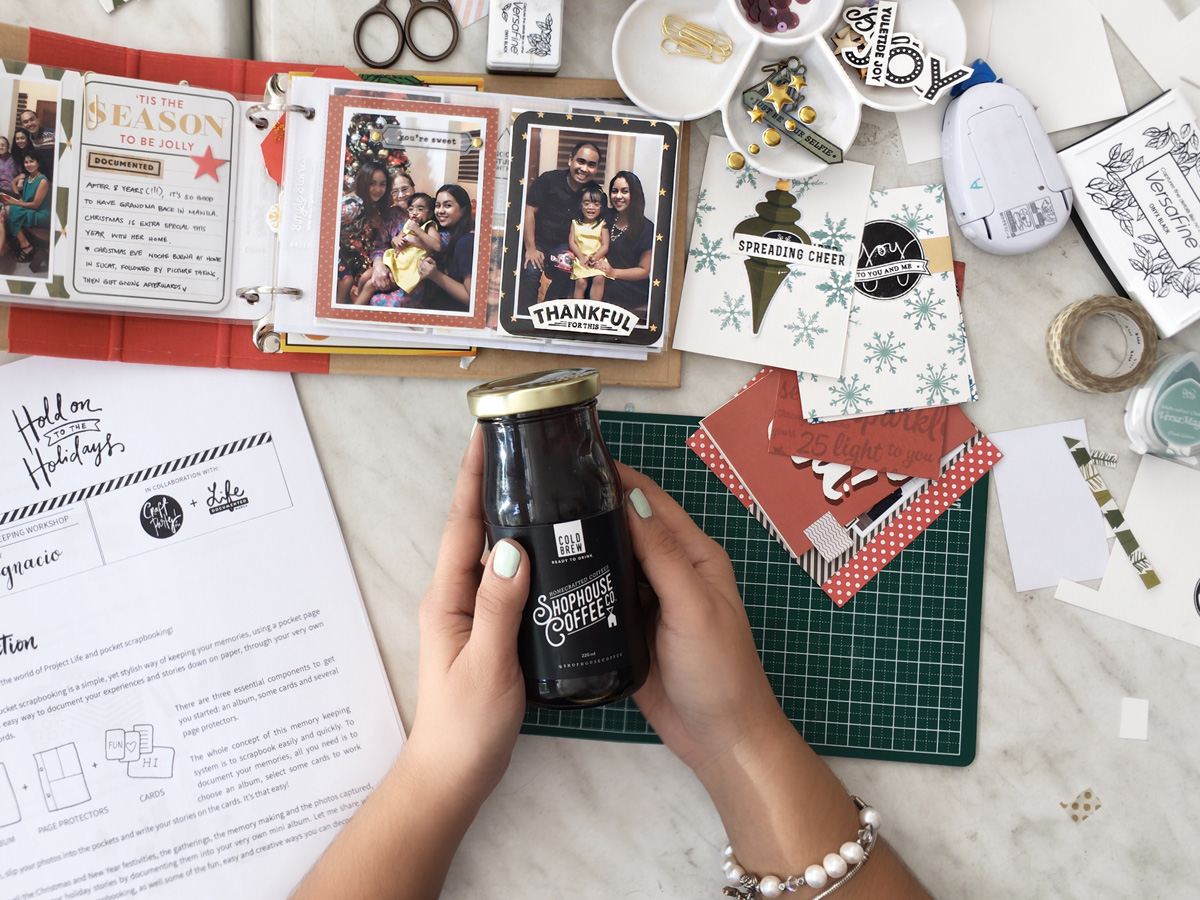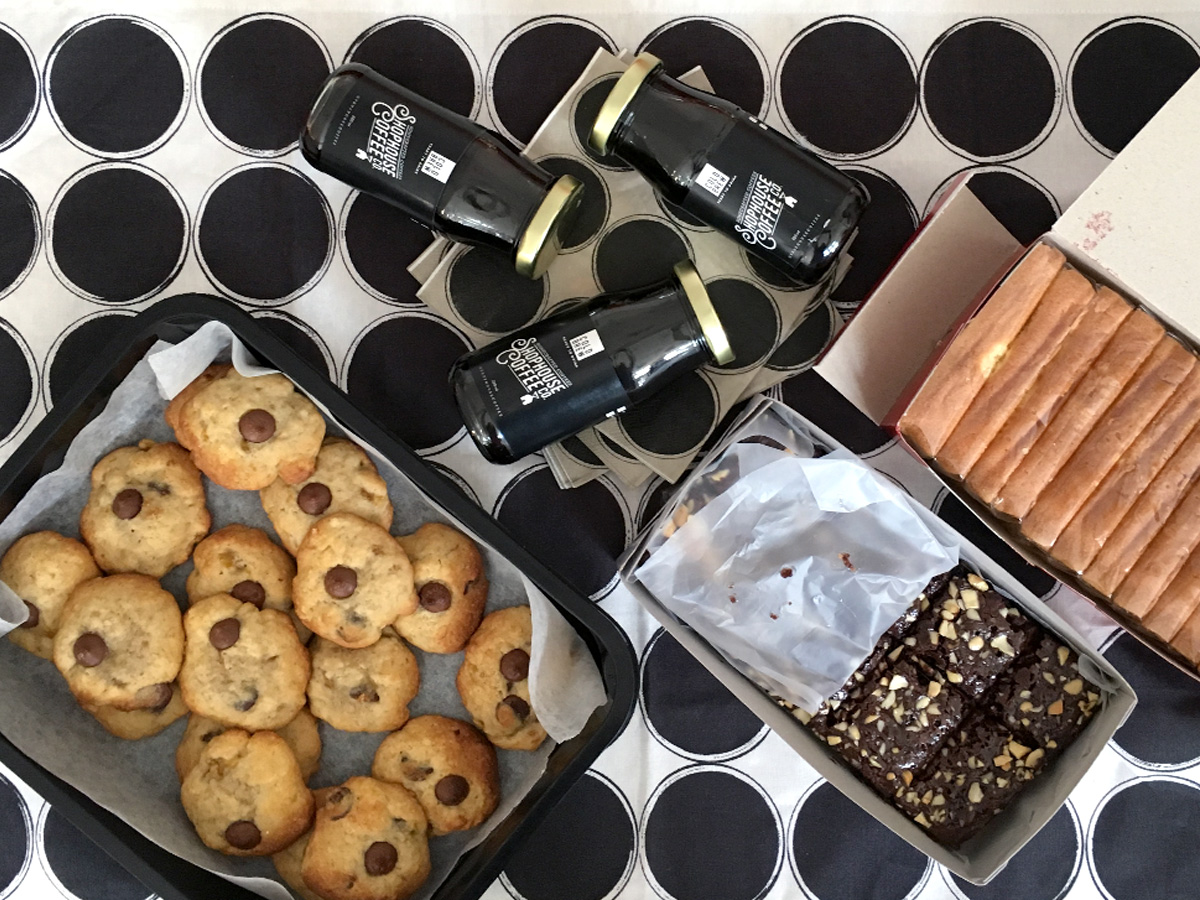 To fuel everyone as they worked on their layouts, Nica and Mia treated us to some trays of yummy cookies and pastries. We paired these with bottles of Bright Vanilla Cold Brew, thanks to Shophouse Coffee Co.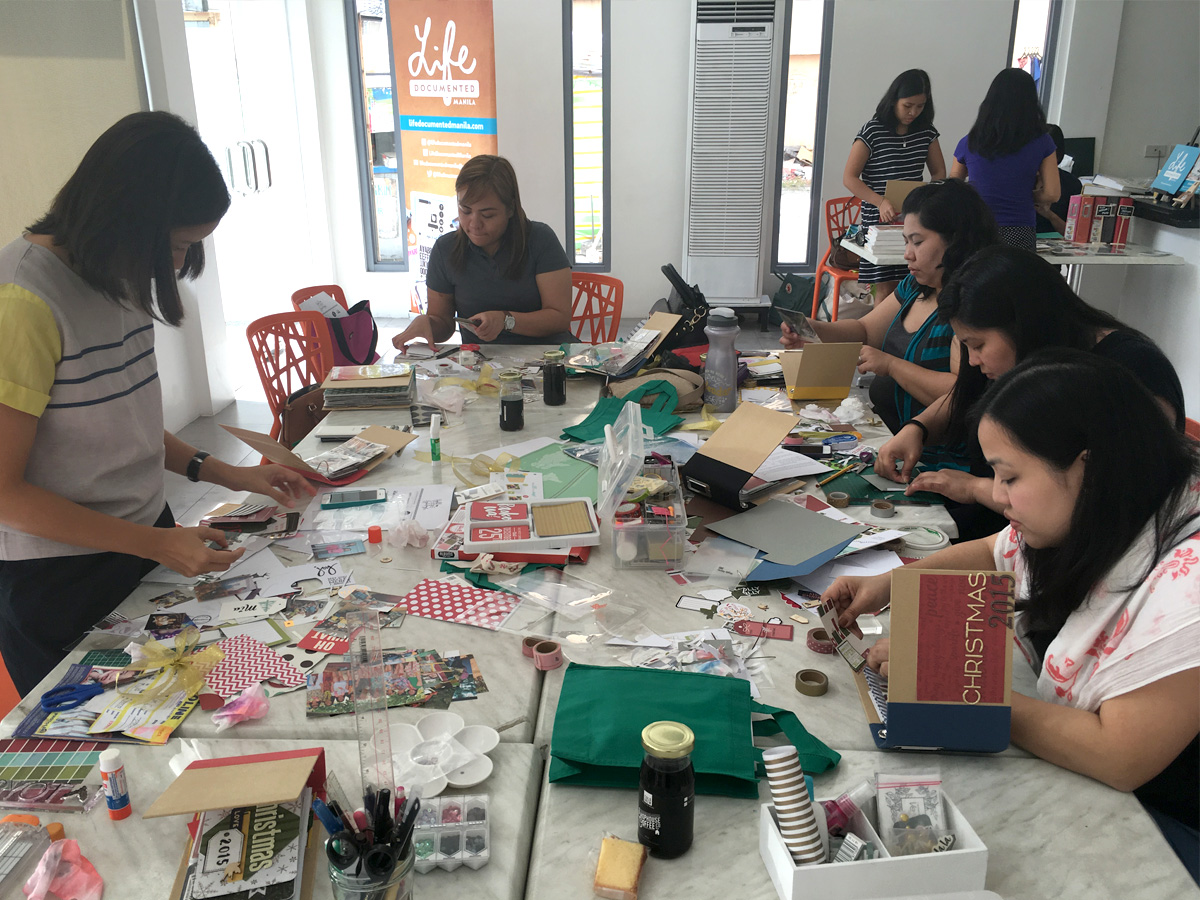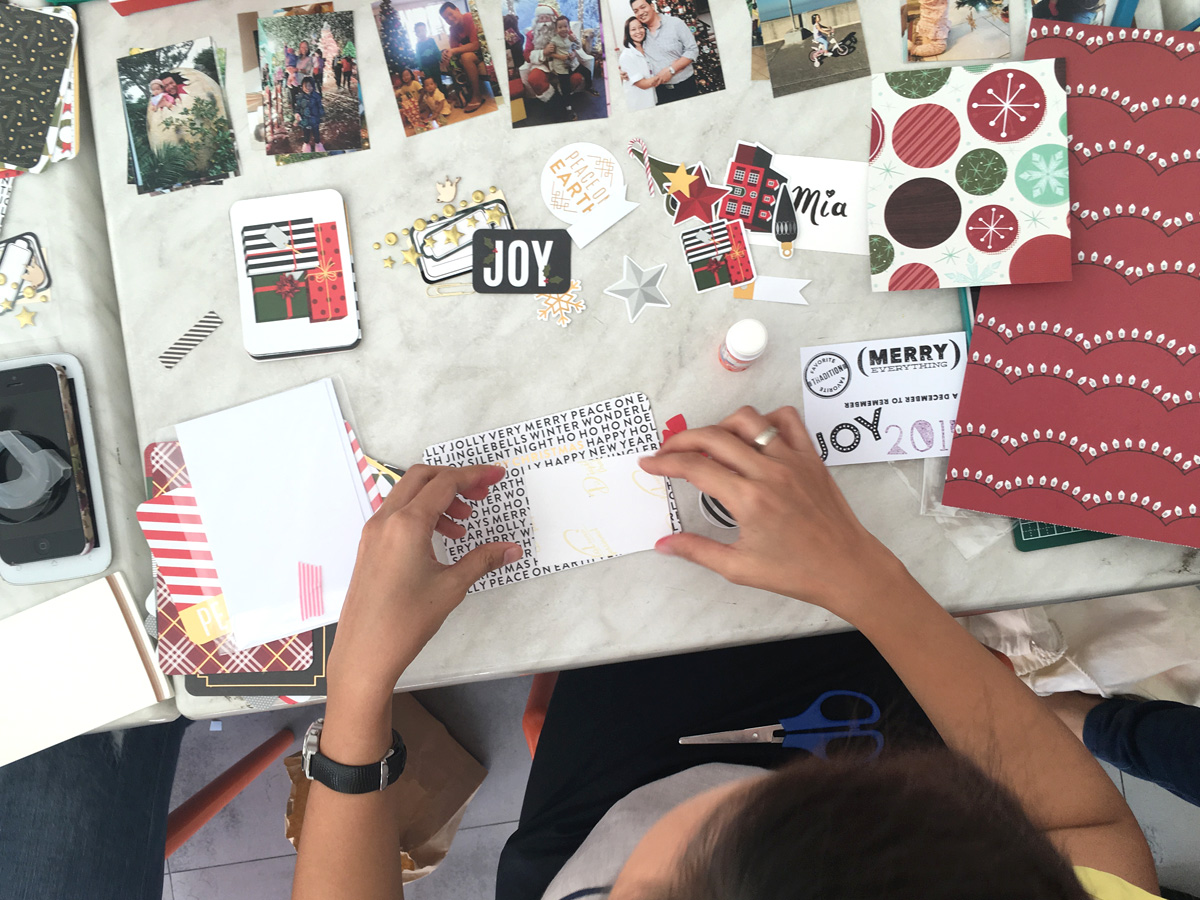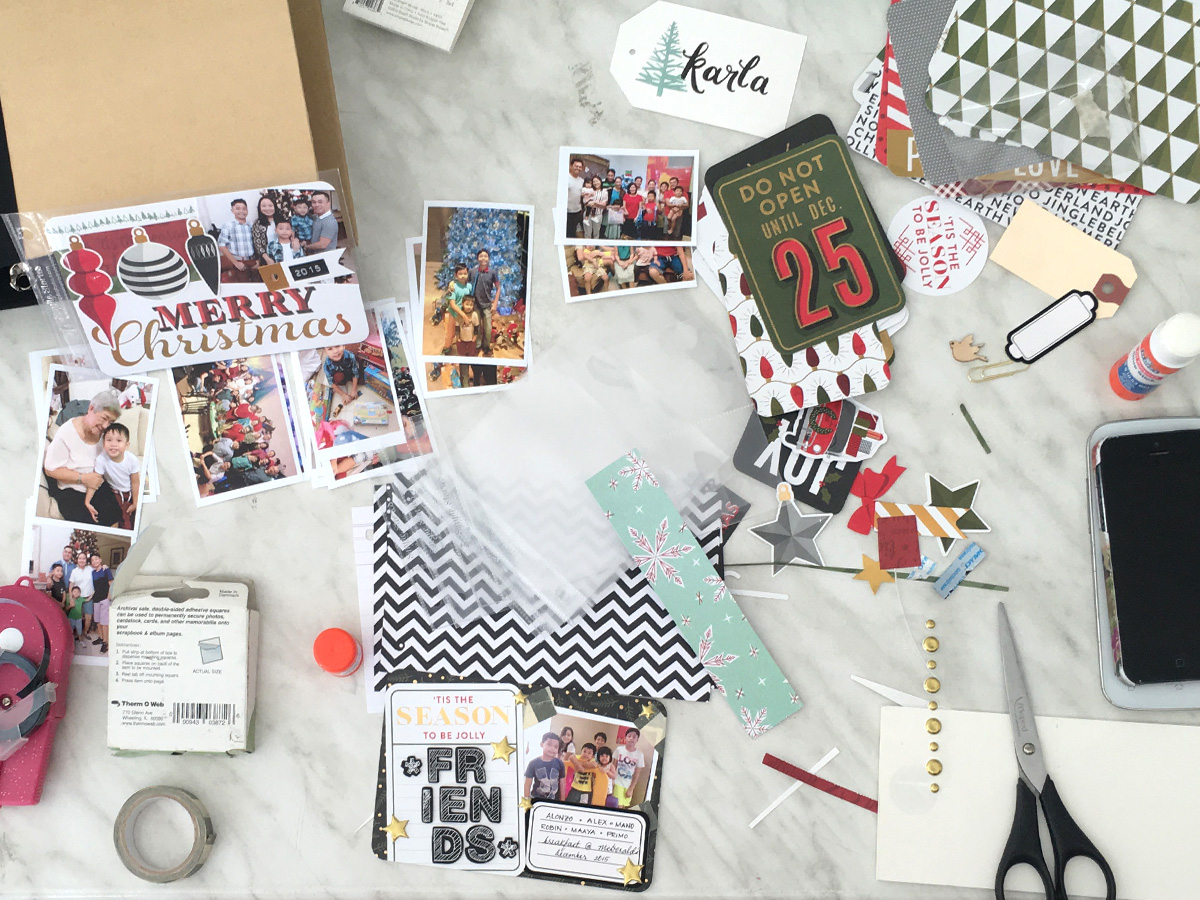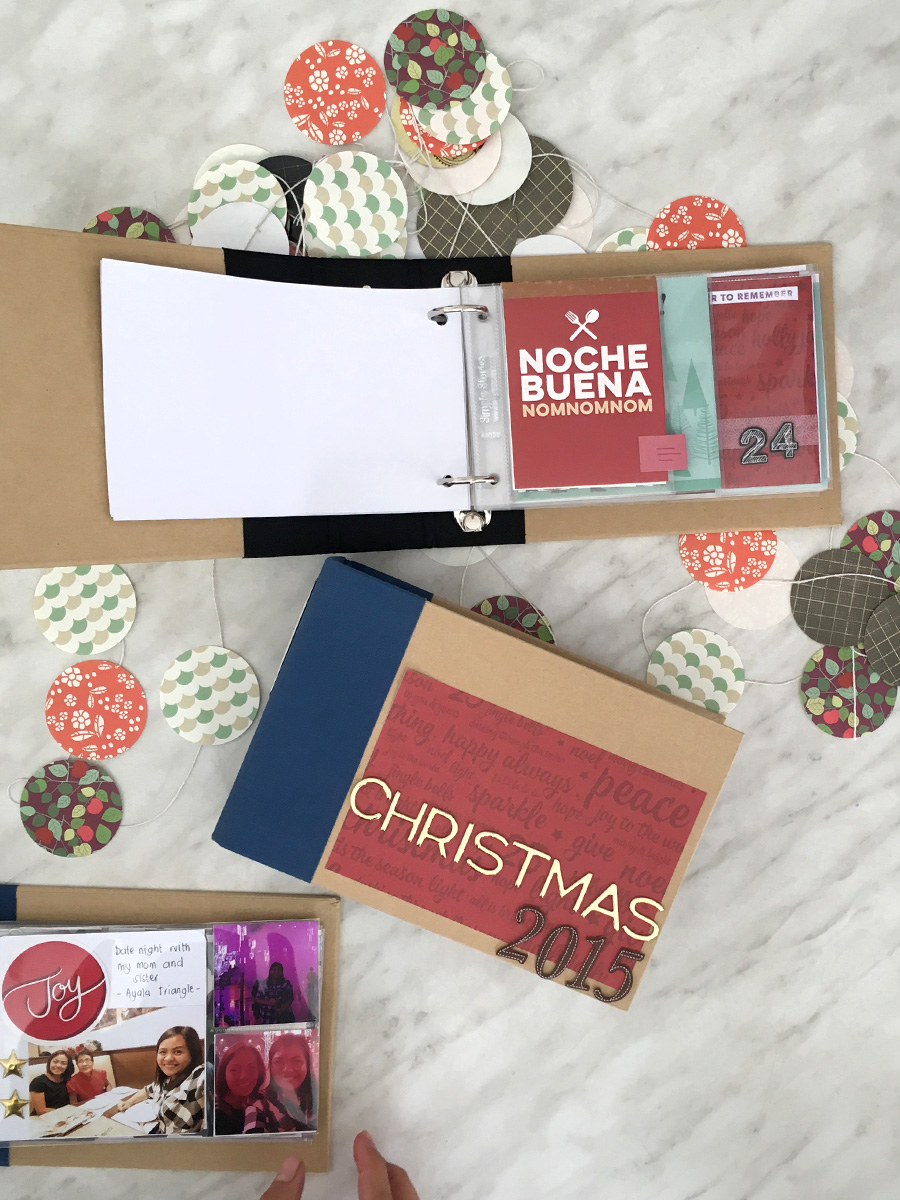 It was great to see the participants engrossed in their creative storytelling. I loved how each one worked on their albums, adding their own style to their layouts. It was even more inspiring to see all the artful ideas everyone came up with themselves. Being surrounded by women, eagerly gathering all their holiday photos, writing down special memories, and creating an entire album filled with Christmas joy and cheer, nourished and cured the festive hangover that I was feeling. What a lovely sight it was to see each participant go home with their very own mini album of holiday memories, ready to be shared and treasured.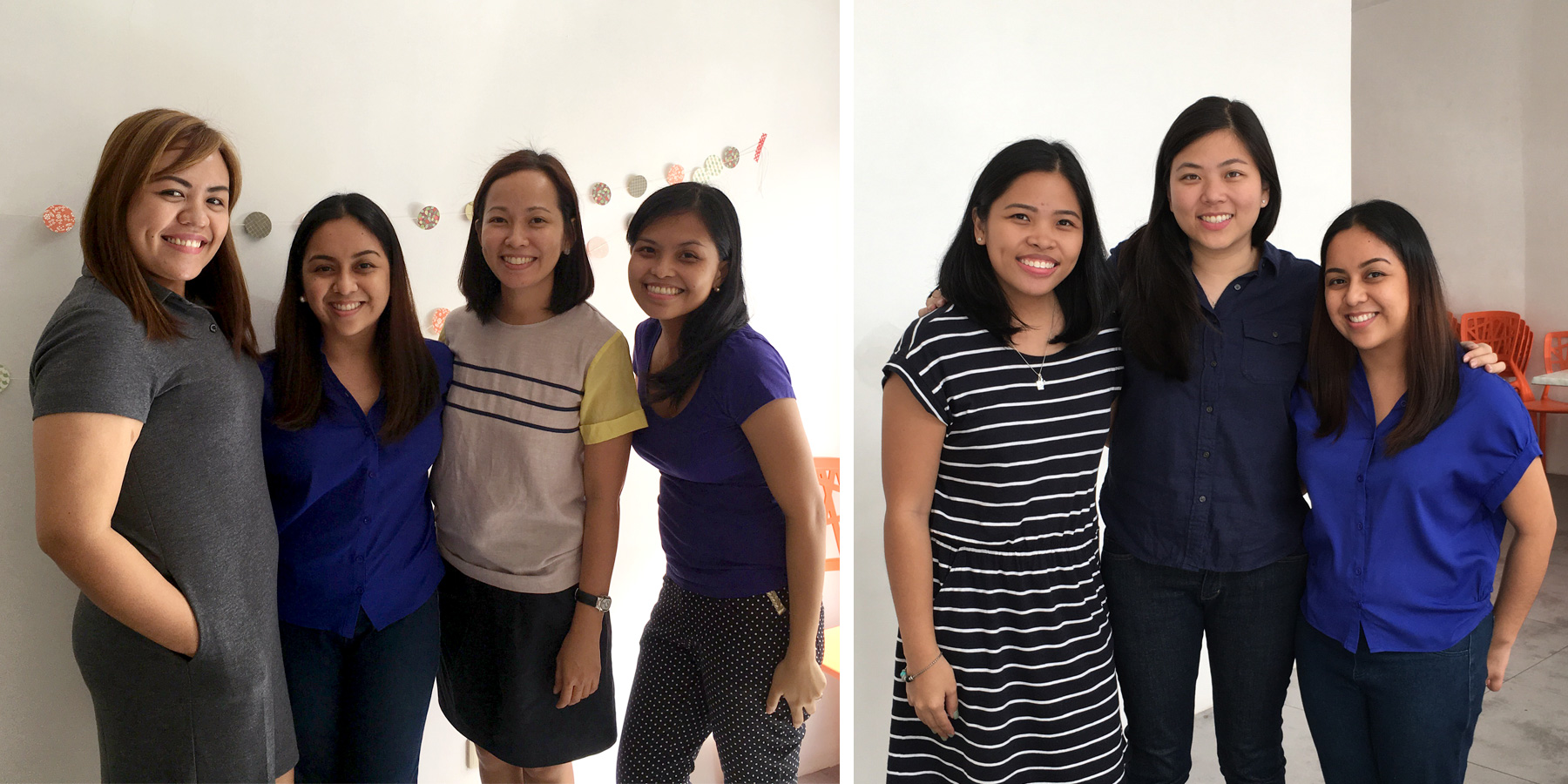 A big thank you the girls of Craft Party PH (Mia, Nica, and Fhely) for organizing the workshop, and for inviting me to share my style, tips and techniques in pocket scrapbooking. Thank you for the trust! And an extra special thank you to the girls of Life Documented Manila (Yam and CH) for supplying our materials and for so generously providing the craft supplies buffet. Thank you so much for all the help!
And of course, thank you to all the participants. This workshop has inspired me to keep making and creating, and has sparked my desire to continue sharing my craft.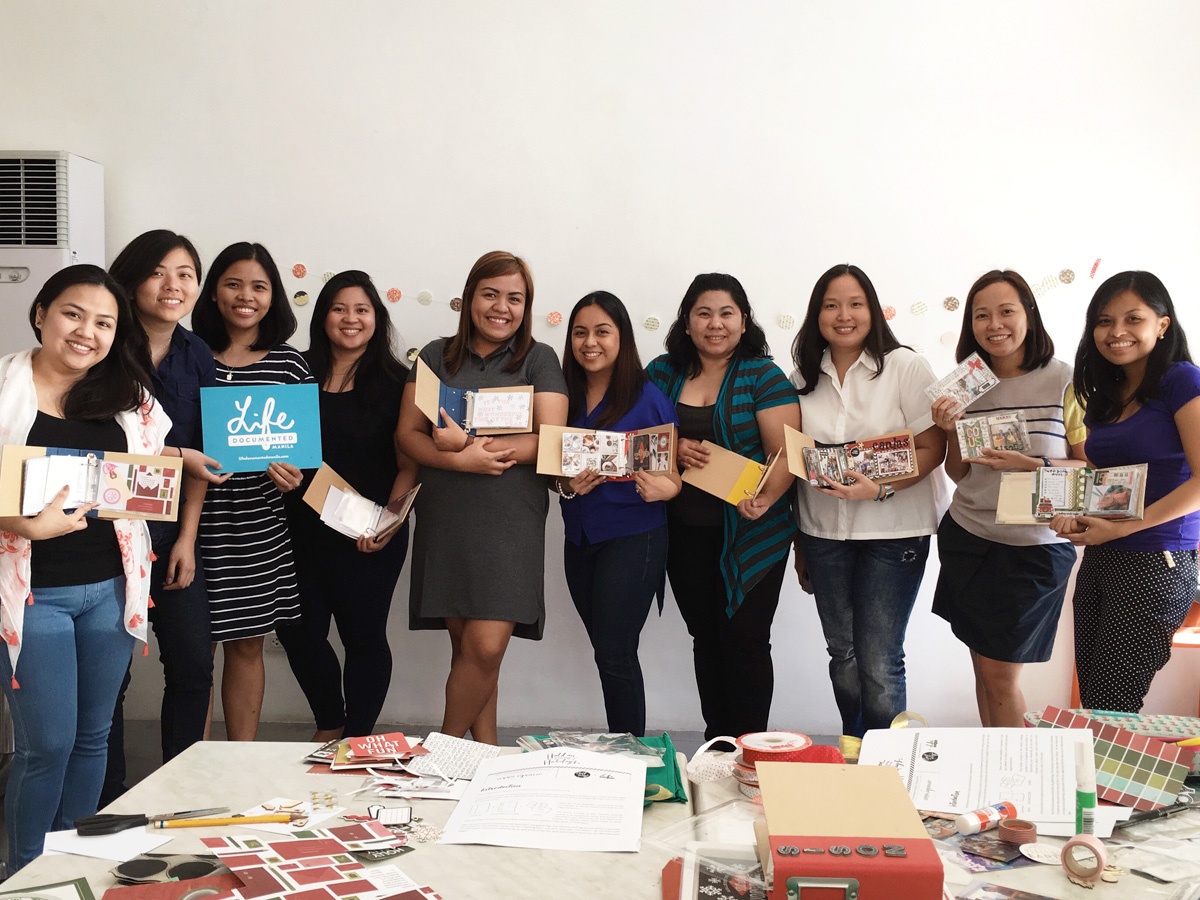 Don't forget to follow A Crafted Lifestyle on Facebook if you want to be updated.