Spring has sprung, and that means Easter is just around the corner!
Want to make sure your family and friends have an eggs-tra special day by sending some Easter cheer in style? Let them have a hippity-hoppity day by messaging cute and colorful illustrations through iMessage.
You can do all that, because I'm treating you to my latest iMessage sticker pack for FREE! Introducing, Easter Garden, a sticker pack to help brighten your Easter conversations.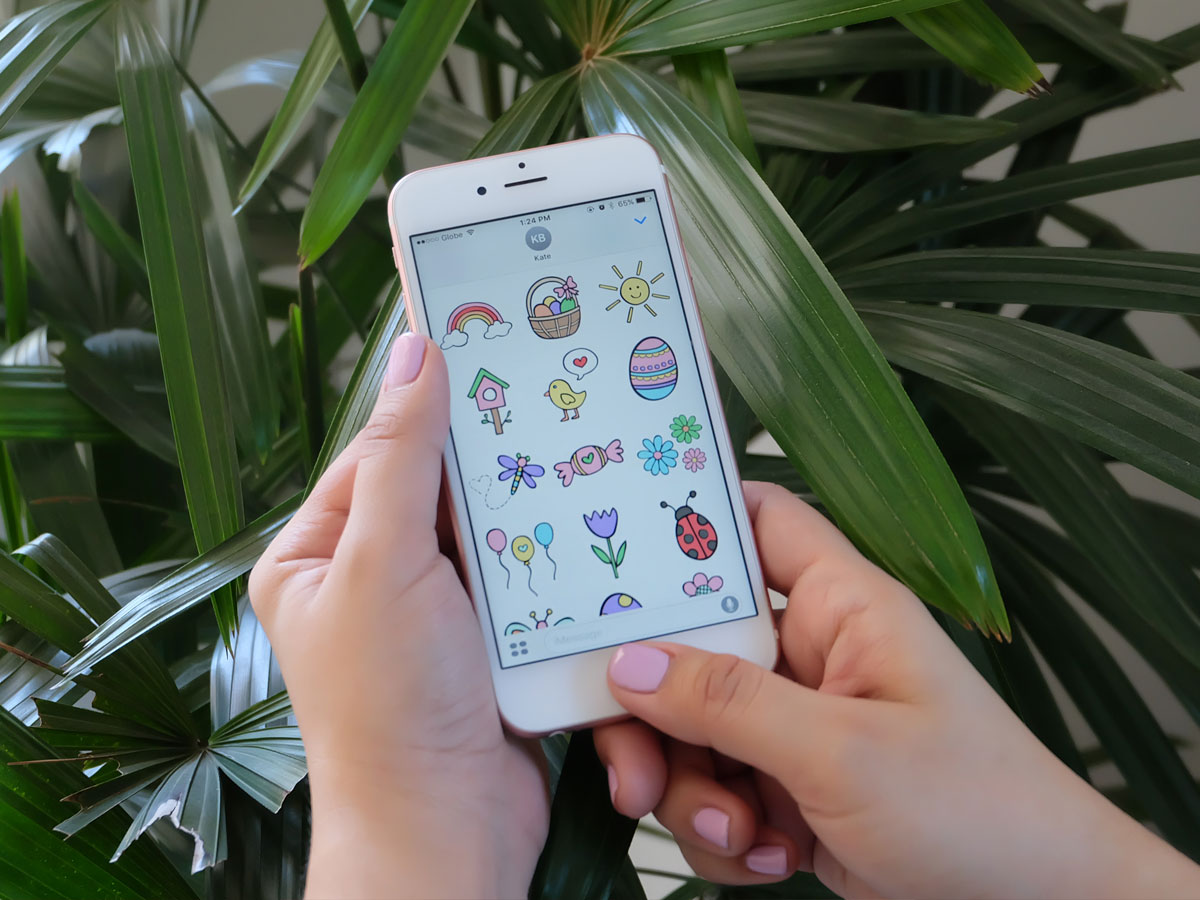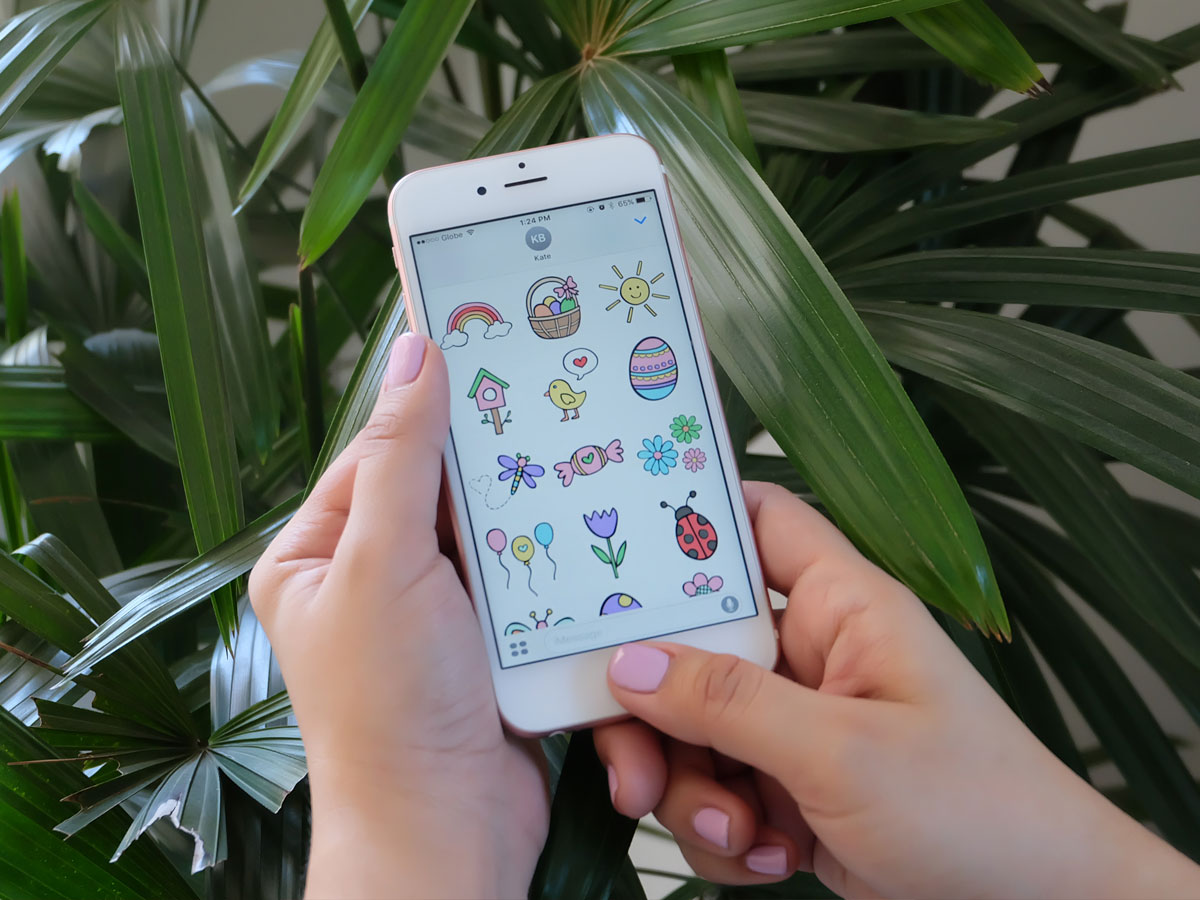 Featuring a total of 18 fun and adorable illustrations, including festive essentials like bunnies, balloons and eggs, to garden frills like flowers, dragonflies and rainbows, Easter Garden is now available for FREE on the App Store for all iOS 10 users.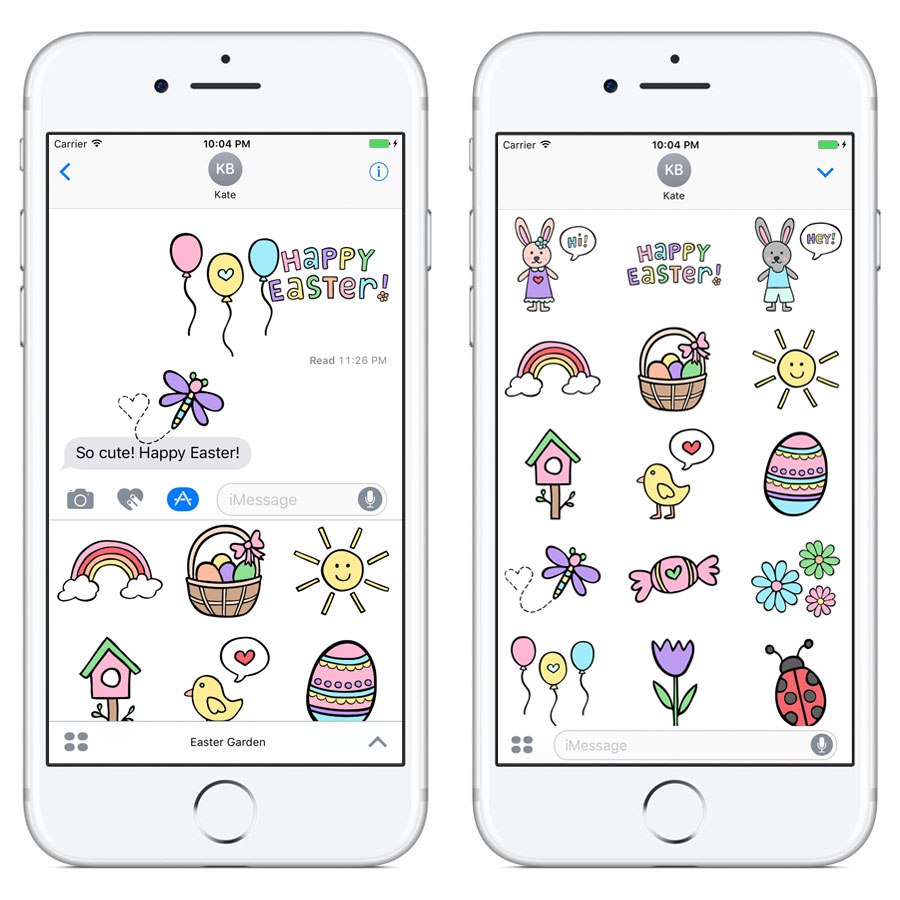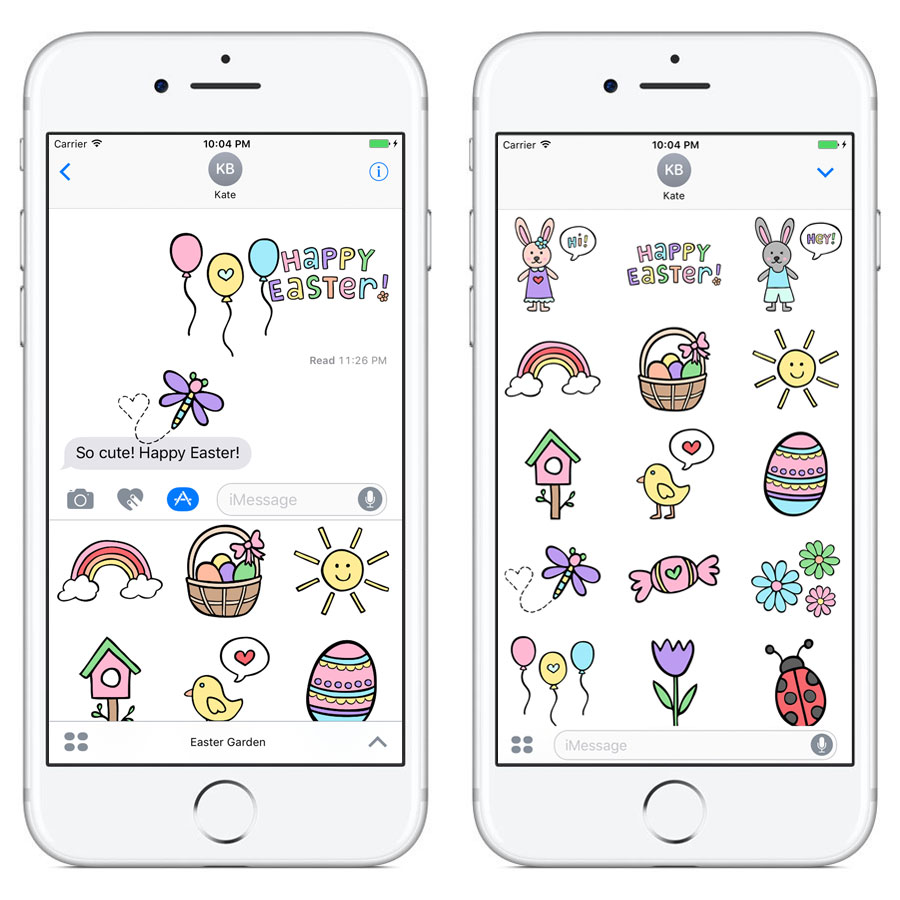 To download, simply click on the button bellow.
How to Use Easter Garden Stickers on iMessage:
Once downloaded, tap the App Store icon in Messages.
Tap the sticker that you want and send it straight into the message, or you can also drag and drop them on top of speech bubbles, photos or other stickers.
You can also scale and rotate stickers by using your second finger before dropping them into your messages.
Go on, send a basket full of fun and love with these colorful stickers.
You may also check out my other sticker packs for iMessage: Everyday Letters and Gulps & Noms.
**Apple, the Apple logo, iPhone, and iPod touch are trademarks of Apple Inc., registered in the U.S. and other countries. App Store is a service mark of Apple Inc., registered in the U.S. and other countries.