There's no denying that we love The Yumbox. I write and post about it often, because it really is our choice of lunchbox. That's why when BrightBrands PH invited Zoë and I to the first ever Yumbox Workshop last Saturday, we just had to go. We knew it would be the perfect activity for some mother-daughter bonding, and we definitely weren't disappointed.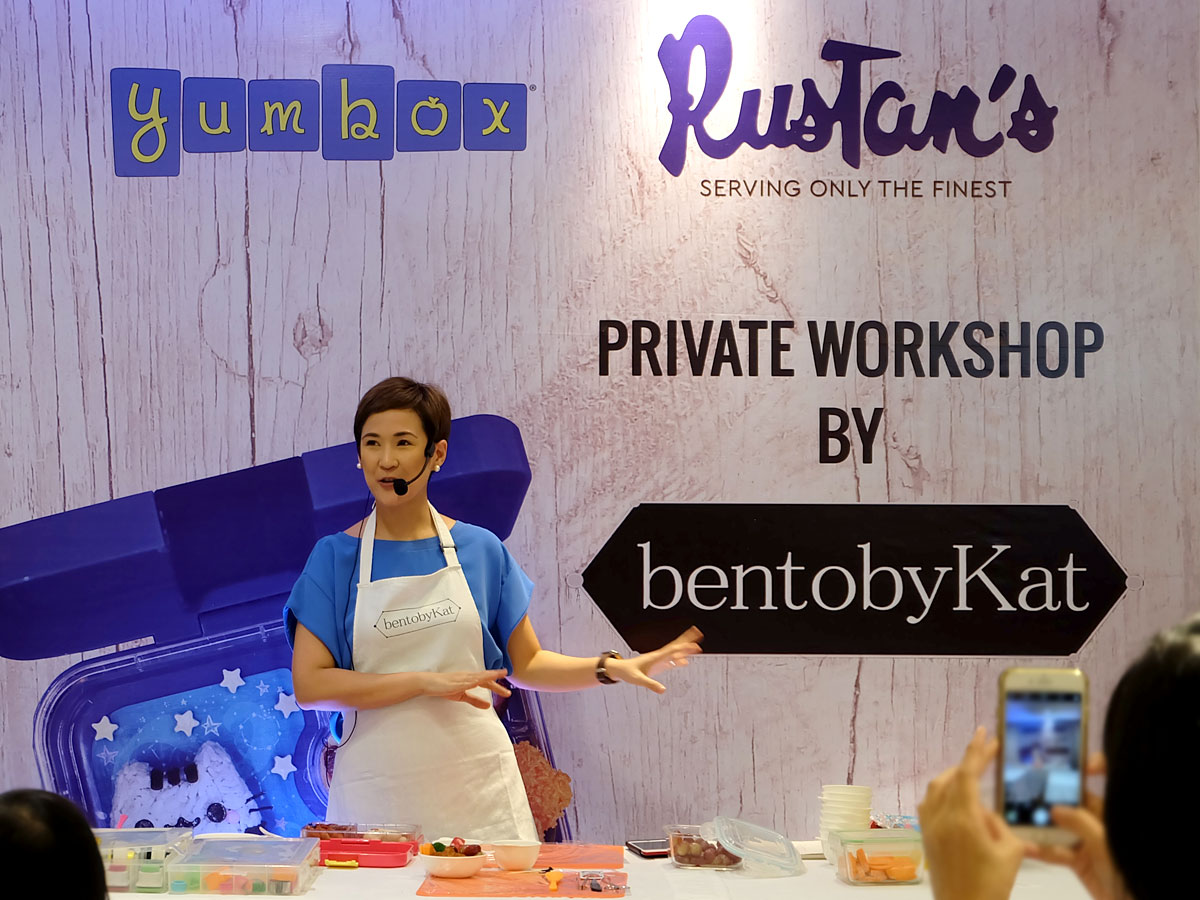 The bento-making workshop, held at Rustan's Makati, was conducted by none other than Kat Maderazo of Bento by Kat.
I've been creating food art and character bentos for Zoë since she was two years old, but it was a treat to be able to sit down and learn a thing or two from the country's very own bento guru. Zoë was also thrilled that she got to make her own packed meal. She enjoys watching me work on her school baon, so she was happy to be able learn how to do it, too.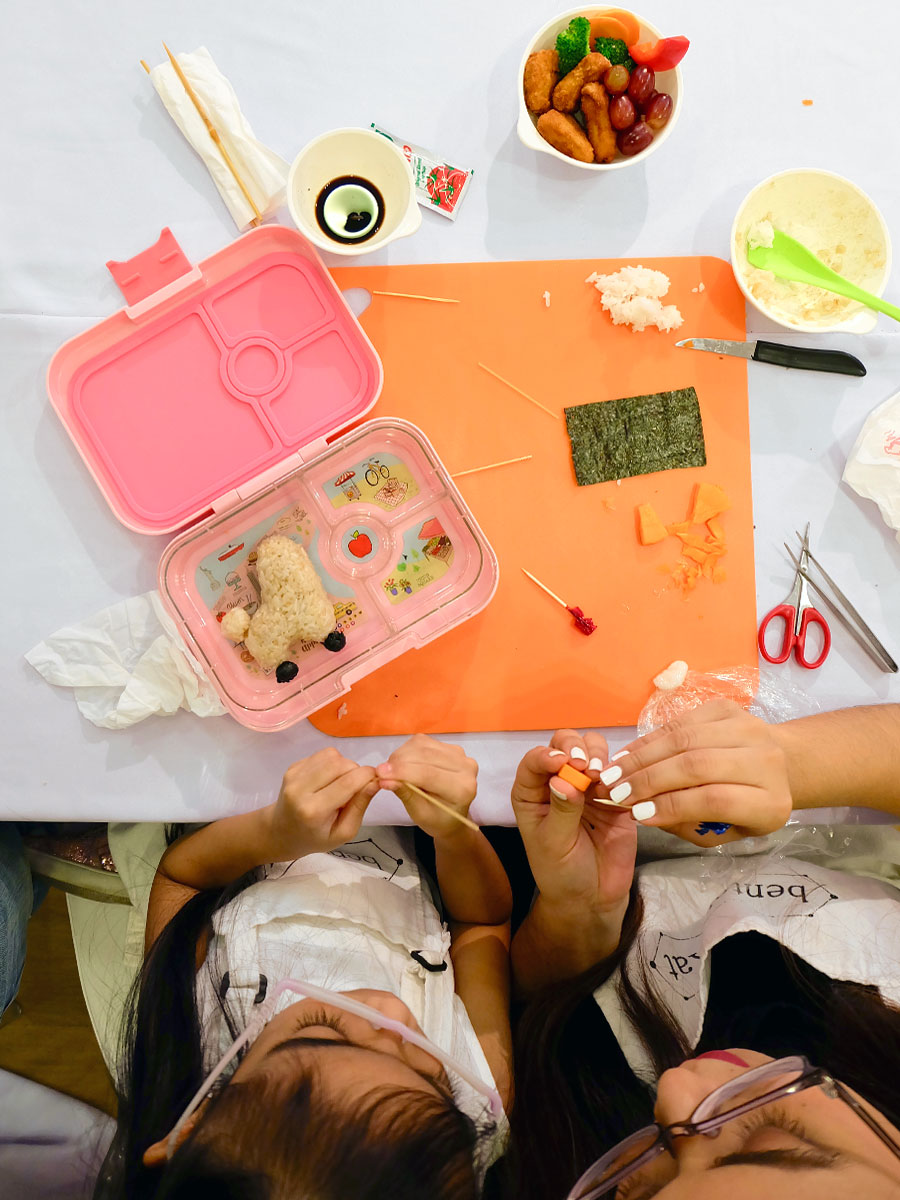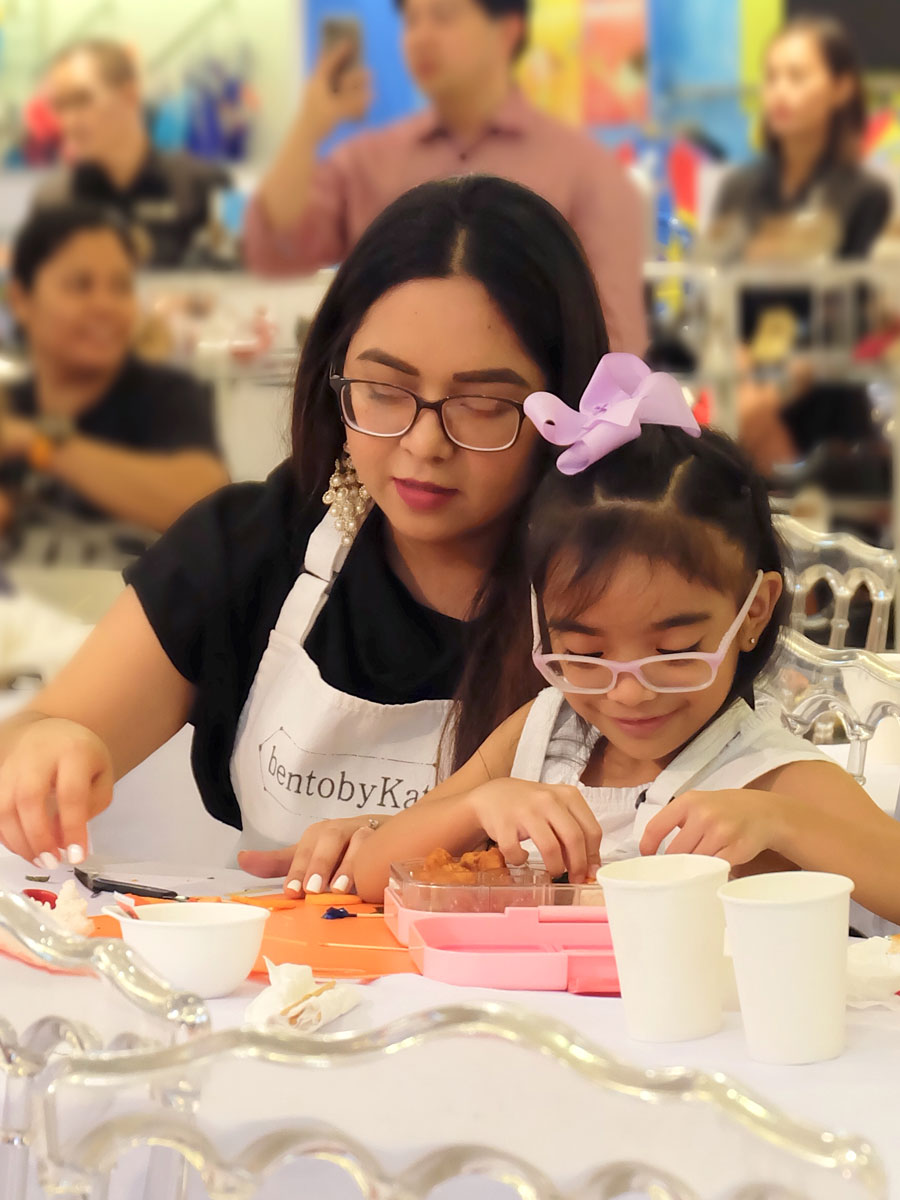 Kat taught us how to mold and shape an alpaca with rice. See how focused and delighted Zoë was during the workshop? She really got in on the bento-making. She listened intently to the instructions, and made sure we followed everything to a T.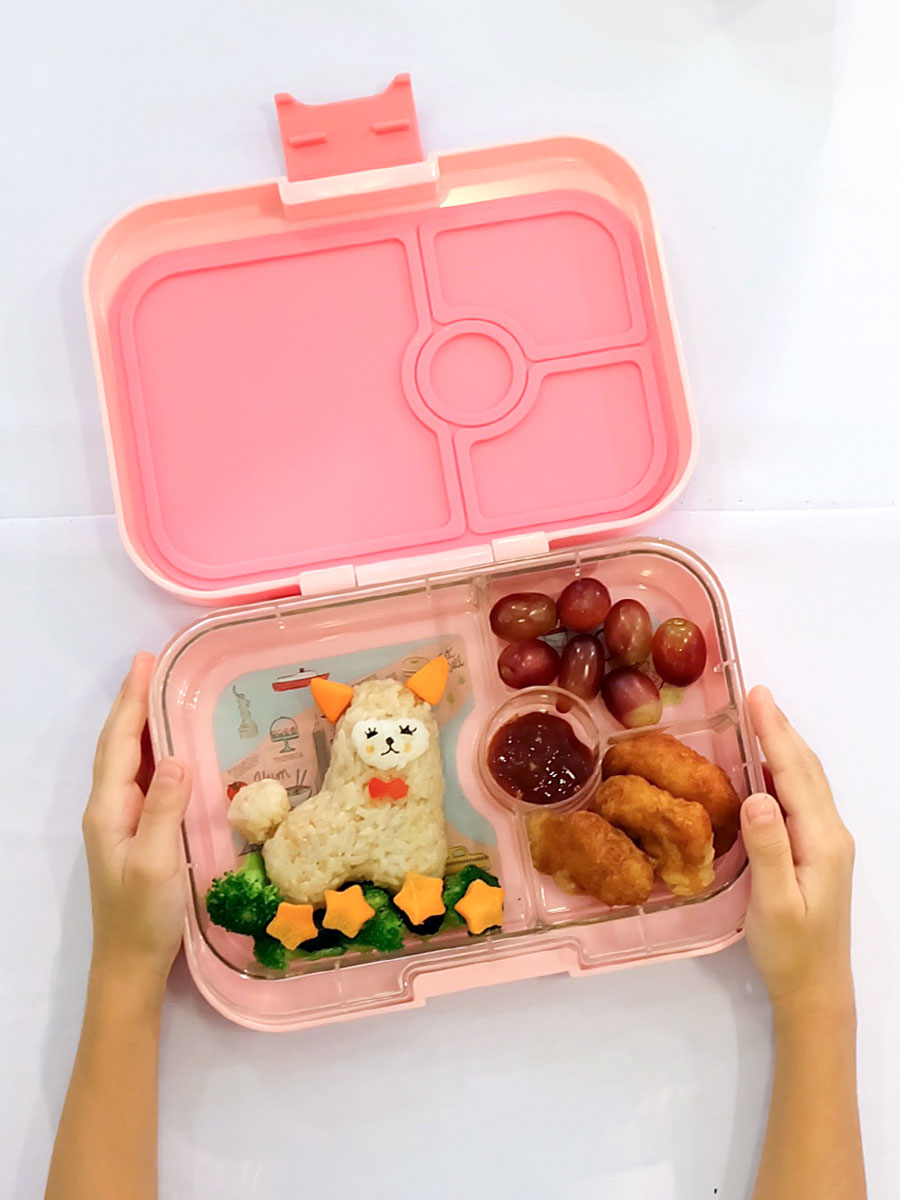 Our finished product: The cutest baby alpaca! We shaped and made the alpaca's body and tail using white rice mixed with a bit of soy sauce to give its light brown color. For the face we used flattened white rice, nori for the details, and a dot of ketchup on both cheeks to give it a rosy glow. We wrapped two tiny balls of rice in nori to make the hooves, then cut two small carrot triangles for the ears, and used red bell pepper for its bow. To make it a complete meal, we added some chicken nuggets, grapes, broccoli and star-shaped carrots, too. Yum!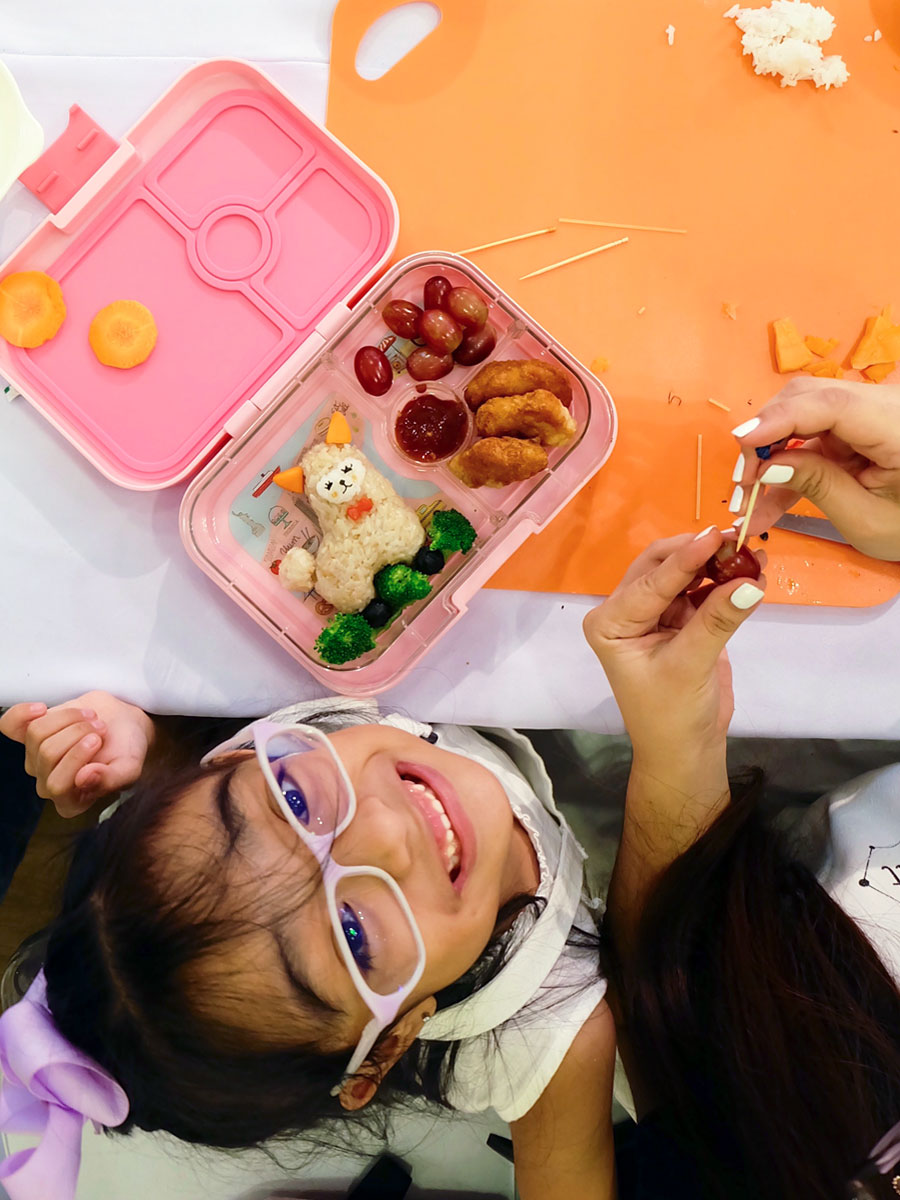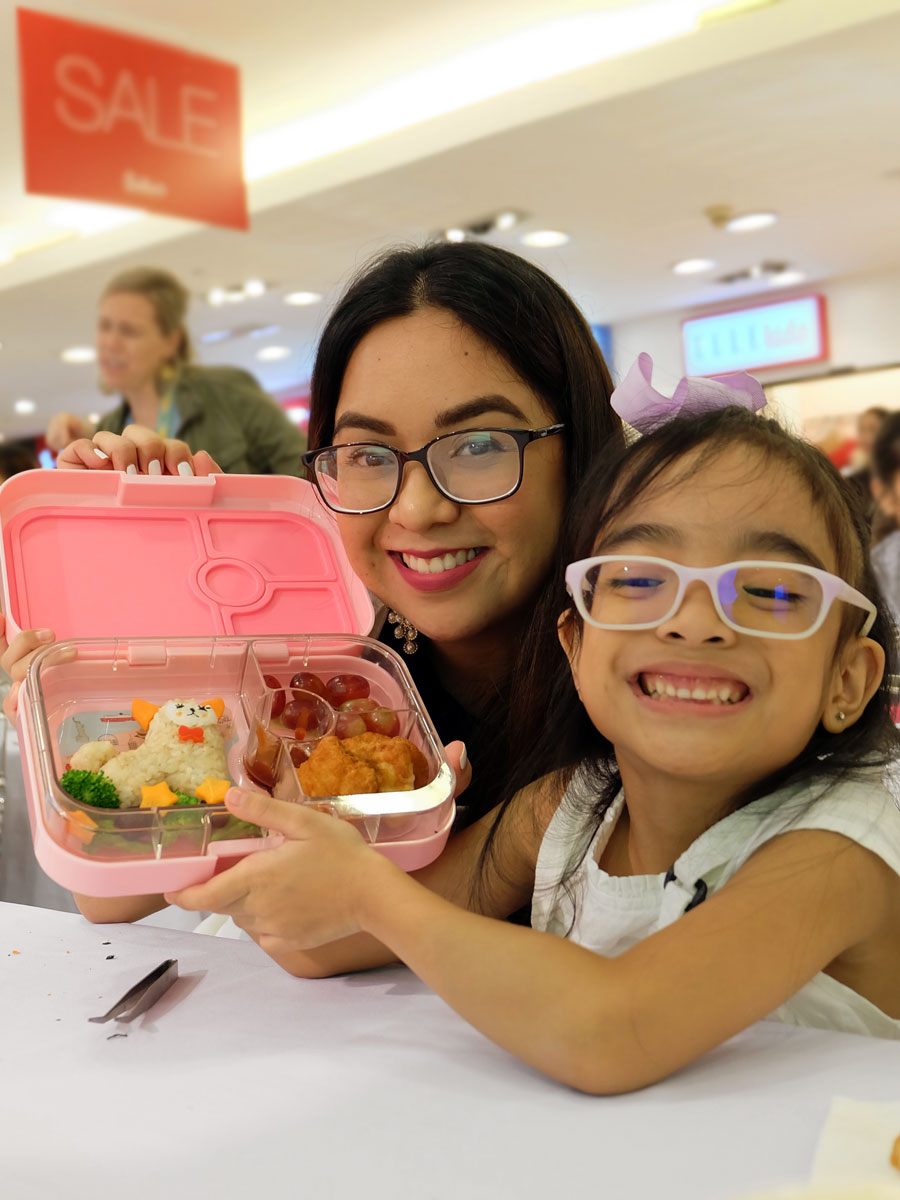 Super proud of her baby Alpaca, Zoë couldn't hide her excitement!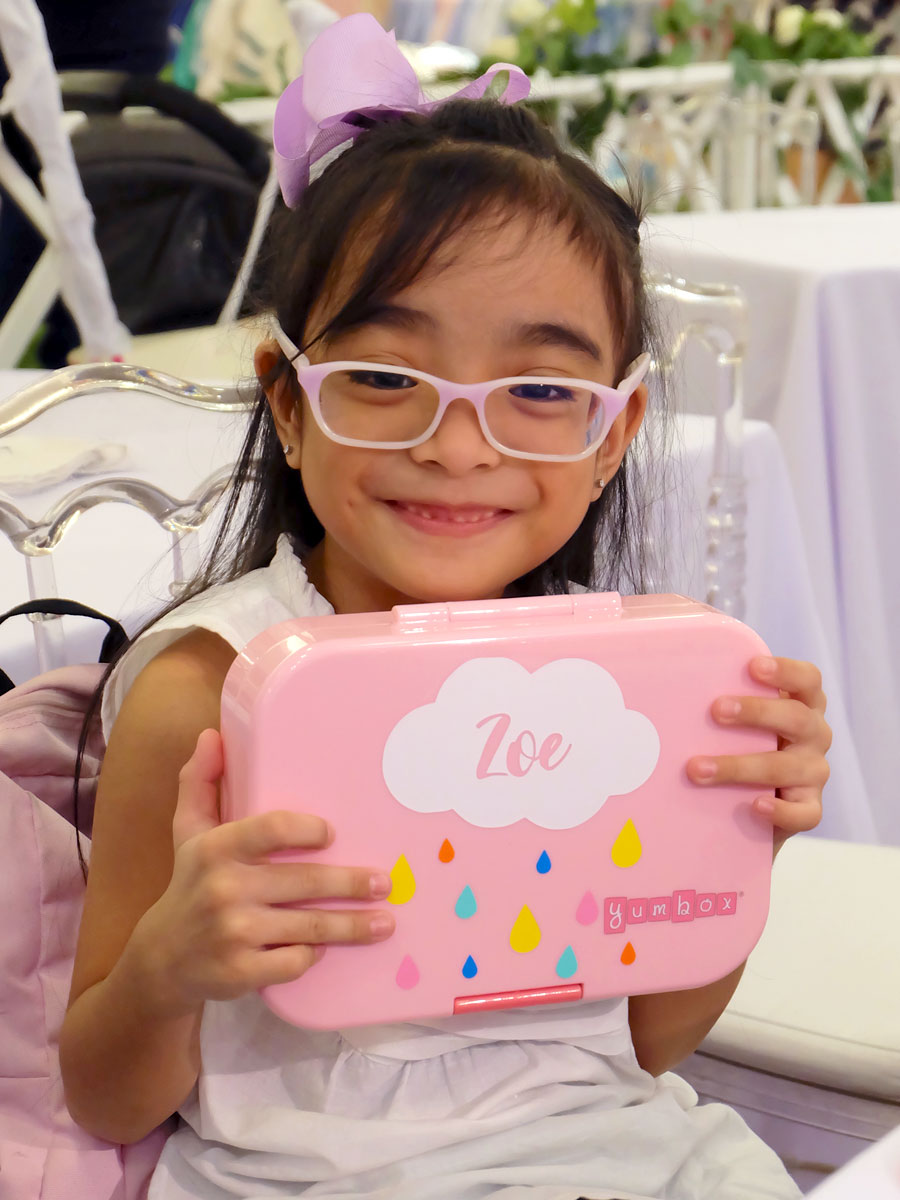 We packed our alpaca bento inside Zoë's new yumbox panino from BrightBrands PH. The yumbox panino in gramercy pink came personalized with her name, too! Zoë adores it! We reckon the decal stickers, designed and made by Sticky Business MNL, looks absolutely adorable. Enough to bring some sunshine amidst the gloomy Manila weather the past few weeks!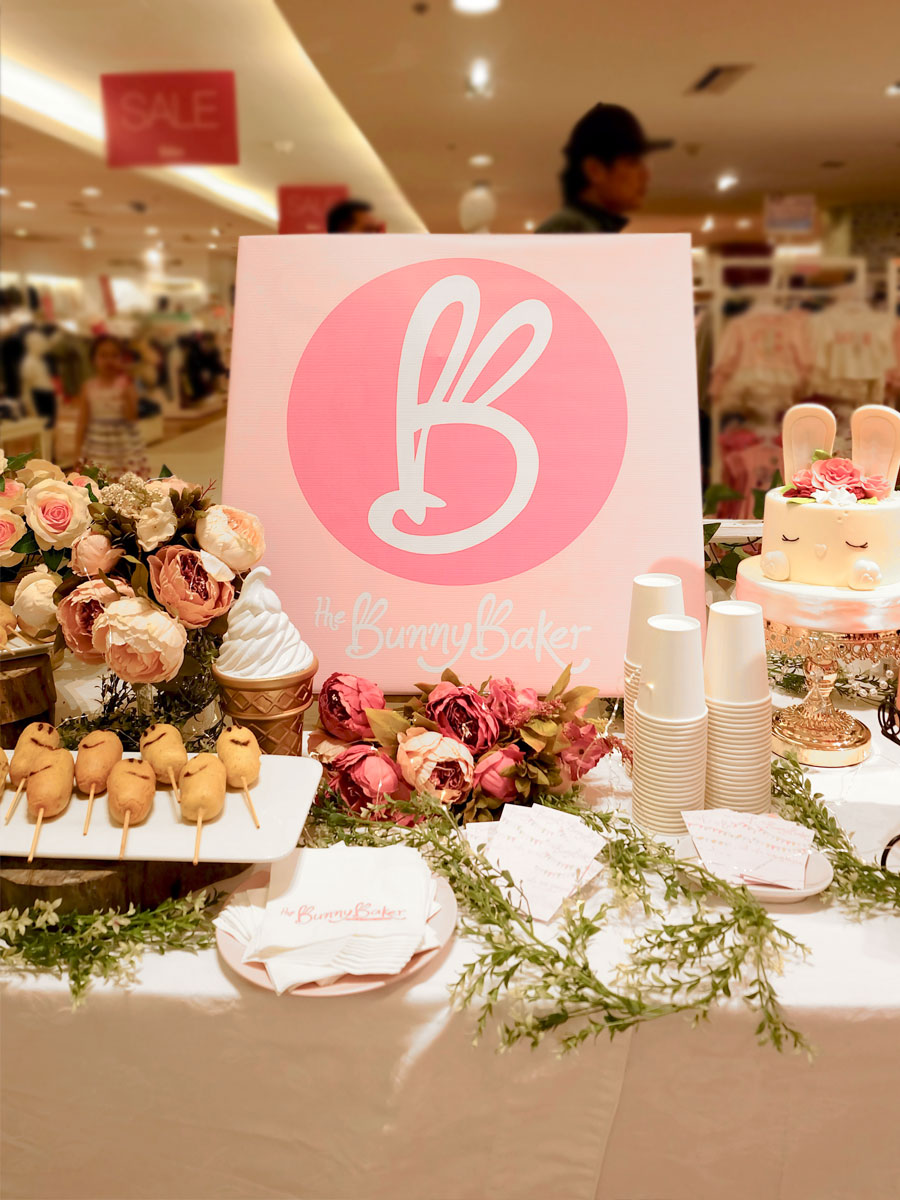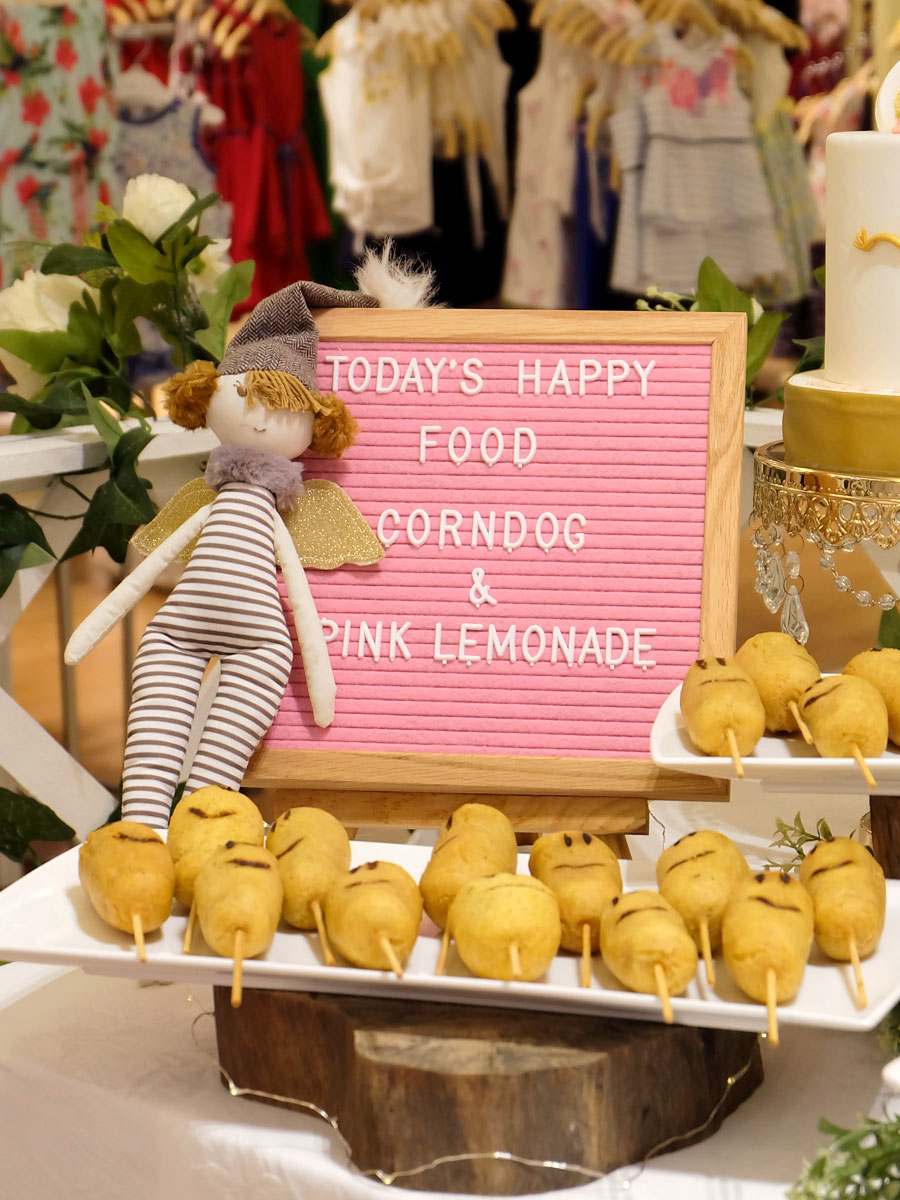 Refreshments were served in the form of some happy food by The Bunny Baker. The table, filled with delicious corndogs and pink lemonade, kept Zoë going back for more. They were really good!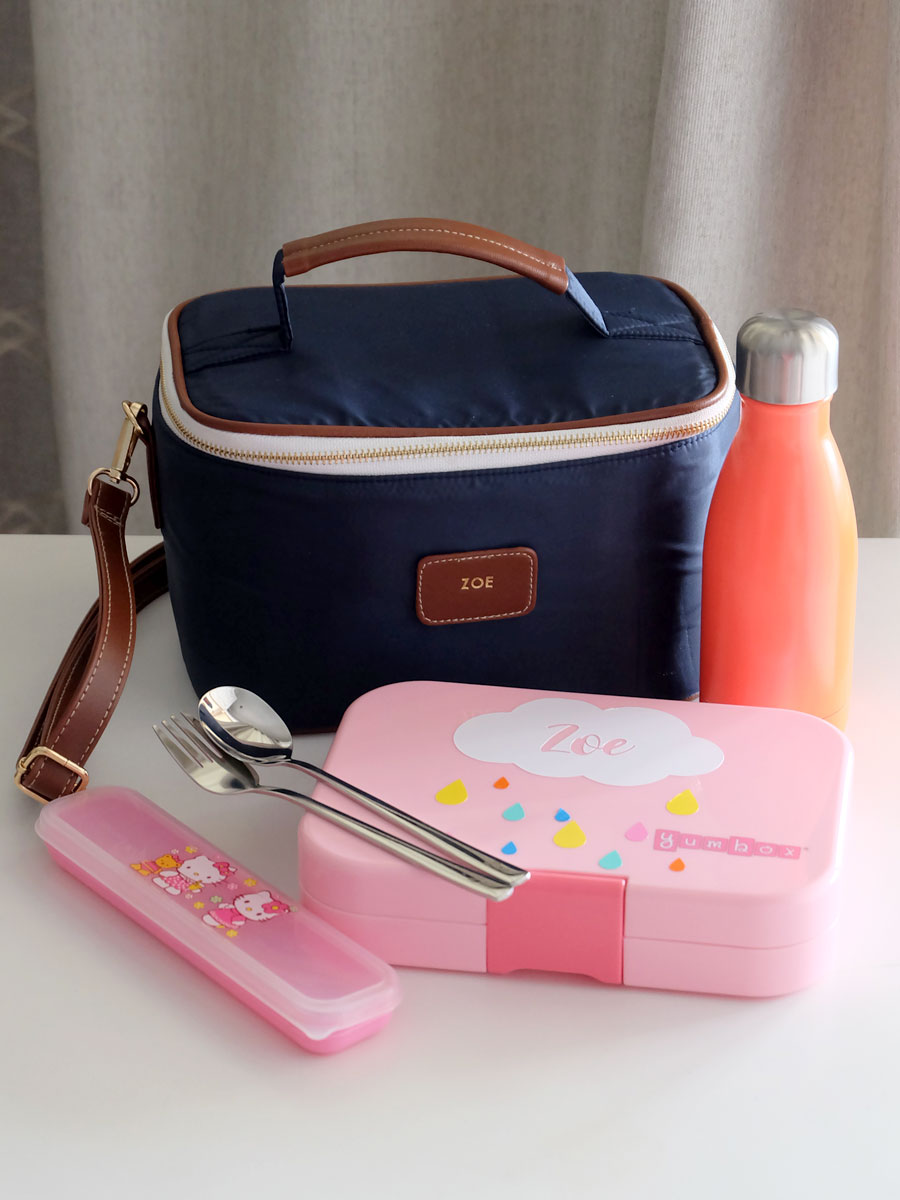 To get us ready for the school year, BrightBrands PH and their partners armed us with these personalized essentials:
Cheryl Sy, the brains behind BrightBrands PH. She formally ended the workshop by thanking us for helping share the word about the yumbox, but really, we are just as thankful to her for bringing to our shores the joy of preparing food for our little ones.
Thank you Cheryl and BrightBrands PH for the fun afternoon! Zoë and I had such a lovely time bonding over two of our absolute favorites– bento-making and the yumbox.
Would you like to learn how to surprise your little ones with the cutest bento creations, too? Follow BrightBrands PH and watch out for their future workshops. Your kids will love you more, promise!
Bright Brands PH
Facebook: https://www.facebook.com/BrightBrands.ph
Instagram: @brightbrands.ph
Email: [email protected]
Bento by Kat   |   Rustan's   |   Sticky Business MNL
Esheart PH   |   Design And Engrave   |   The Bunny Baker