Happy 121st Independence Day, Pilipinas!
To celebrate, I made a quick bento for Zoë's lunch at home today. Check it out!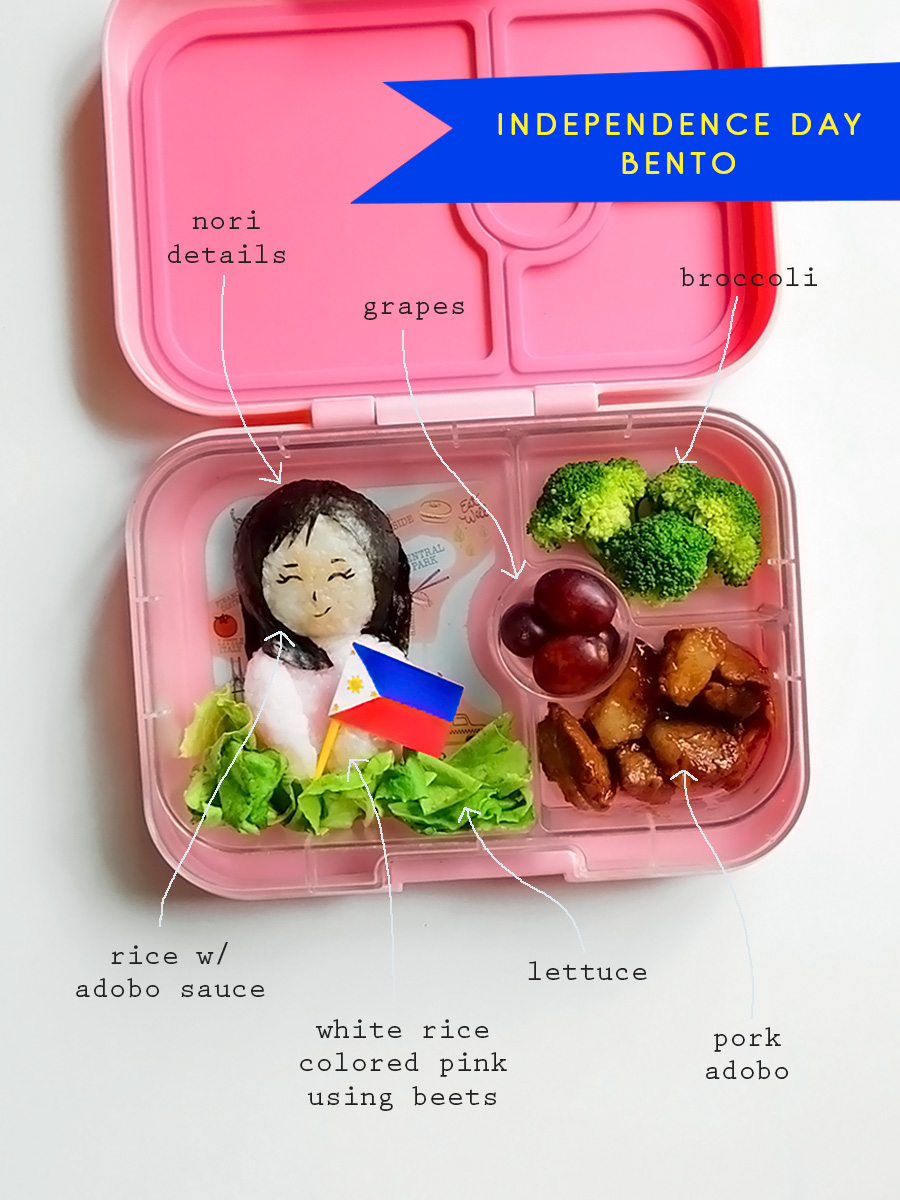 To start off, I gave the girl's face a light brown color by mixing white rice with a bit of adobo sauce. Her body is colored pink using white rice mixed with beets juice. I then used nori to make her hair and her face details. To make her Independence Day ready, I gave her a small Philippine flag attached to a food pick.
For protein, I added the Philippine's unofficial national dish and Zoë's favorite: pork adobo. To complete the meal, I filled the other yumbox compartments with broccoli and grapes. Yum!
For more of my food art and bento creations, check out #foodartbyannings on Instagram.