It's that time of the year again! Fairy lights, holiday wreaths, stockings, presents and carols, it's no secret that I am a big sucker for the holiday season. I enjoy all the decorating, shopping, wrapping gifts, family dinners and the never ending get-togethers.
Christmas is even more special when I see its magic through the eyes of my little girl. At five years old, Zoë is pretty wise for her age. You can no longer trick her into doing something she doesn't want to, but talk about Christmas, the elves and Santa Claus, and she's all ears. We started writing letters to Santa when she turned three, and since then it has become a tradition that she genuinely looks forward to every December.
I'm sharing the joy of writing letters to Santa by making the template I made printable and free for download.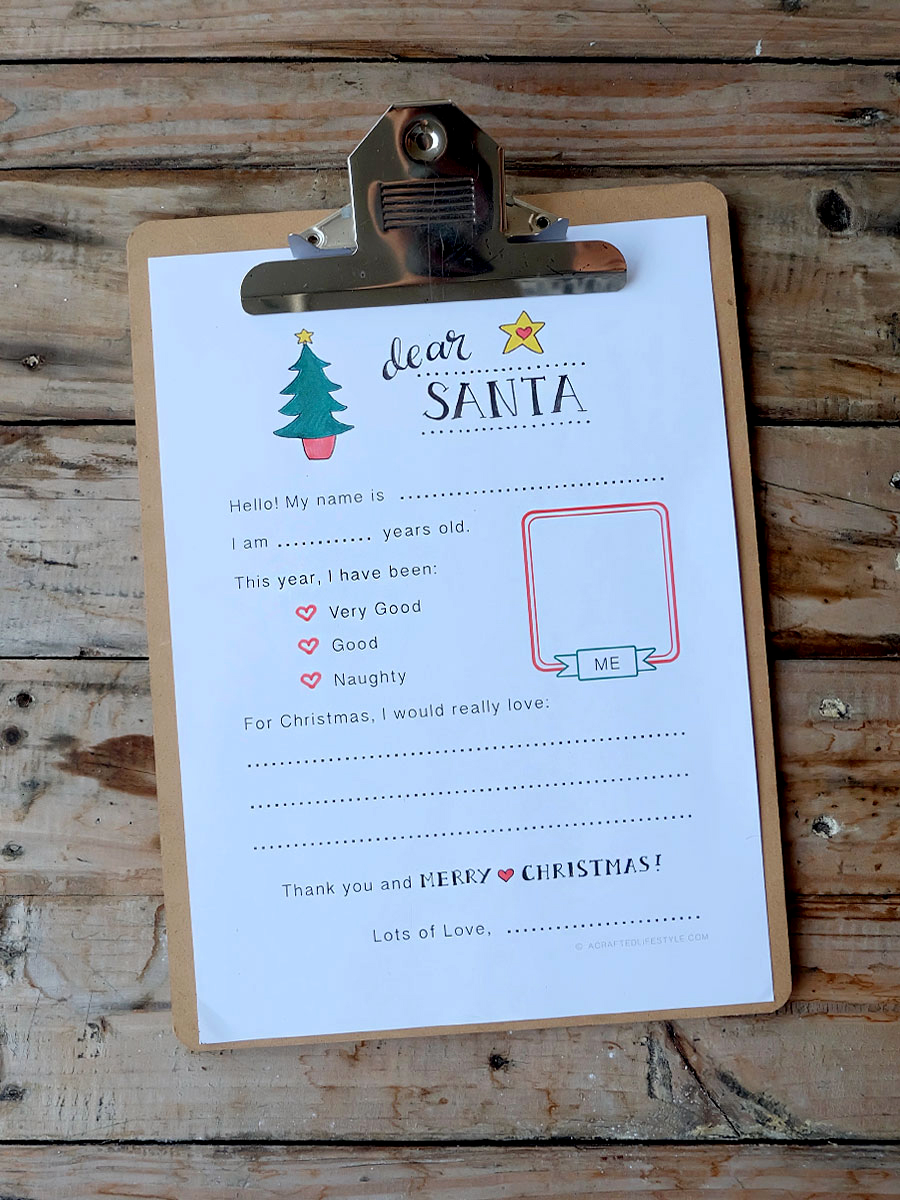 The template prints on A4 or Letter sized paper, making the spaces big enough for toddler writing.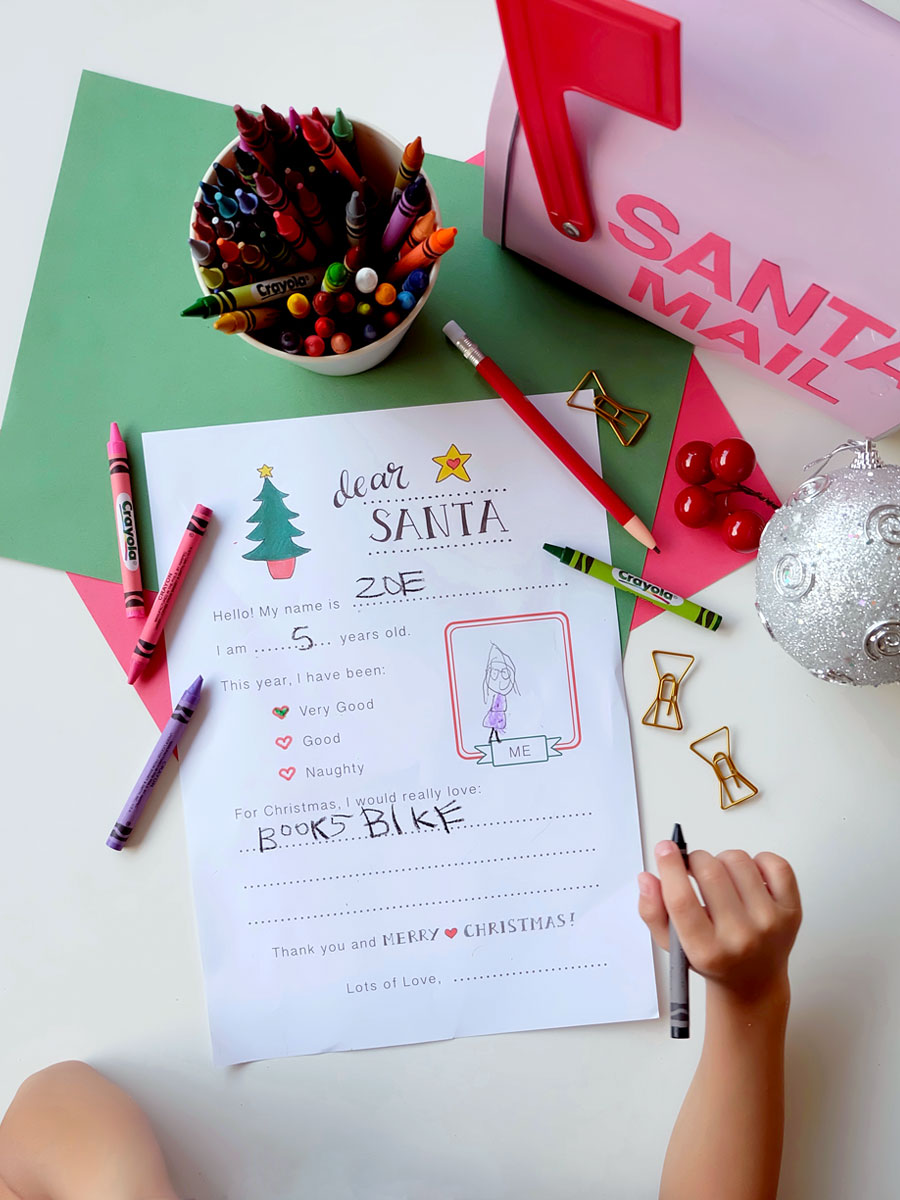 It is fairly simple to fill up. It asks for your child's name and age, if they have been good, and has space for them to list down what they would like to receive under the tree. There's also a portion for them to get creative, where they can draw their self portraits.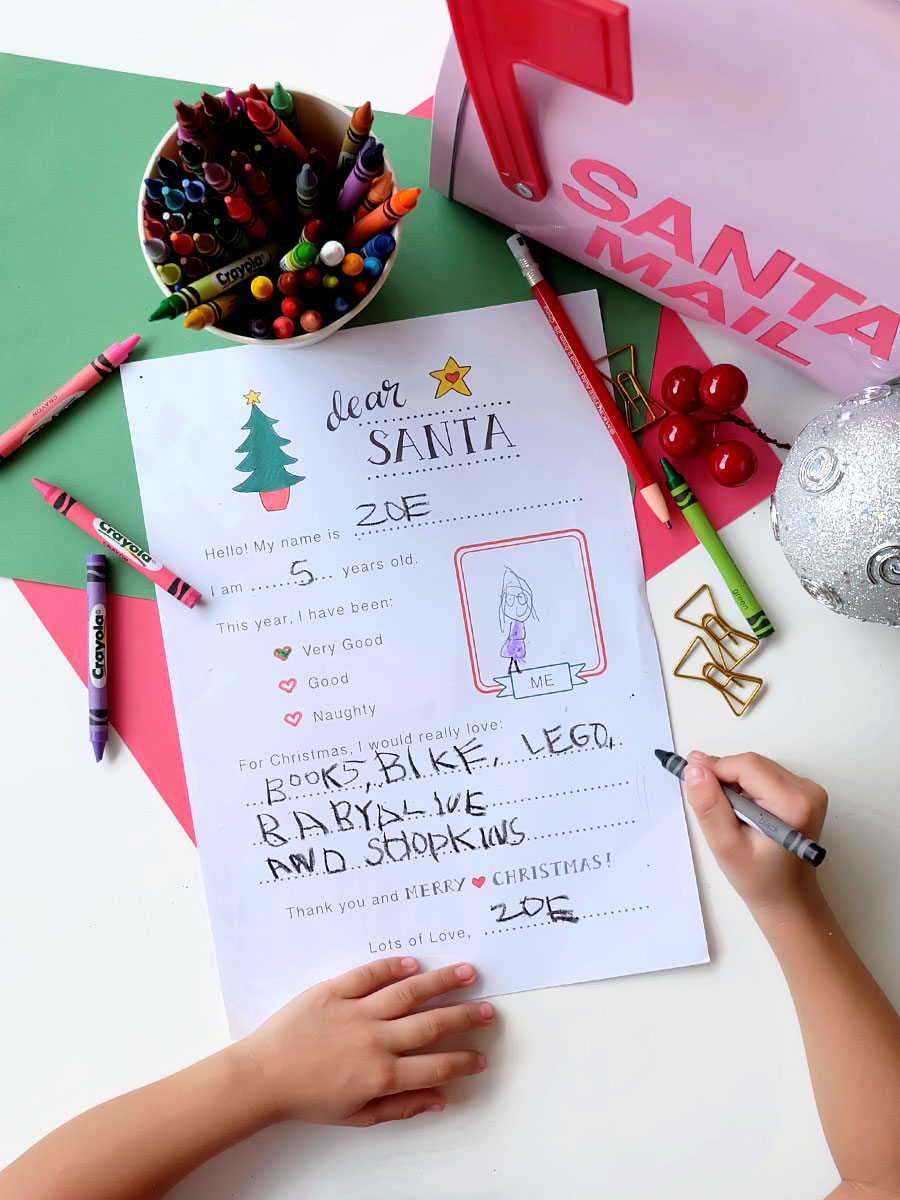 Complete the letter, sign at the bottom, slip it into an envelope, then send it on its way to the North Pole!
To download the printable PDF version, simply click on the Download Now button below.
I would love to see what your little ones come up with. Drop me a line in the comments section, link back, or tag me on Instagram!
Enjoy!
TERMS OF USE: 
This free Letter to Santa printable is for PERSONAL USE ONLY. Feel free to print it for your little ones or for your family. It may not be altered, sold or used commercially in any way.
Please do not claim it as your work. Play nice! Link back to this page.
** Don't forget to also check out my free printable Letter from Santa!