Two weeks ago, Zoë and I were invited to Kidzania Manila for the launch of JBL's first headphones designed for children. Made specially for those little ears, the new JBL Jr headphones promises sound quality and comfort, without compromising ear safety.
Check out why this latest addition to the JBL family, are both parents and kids-approved.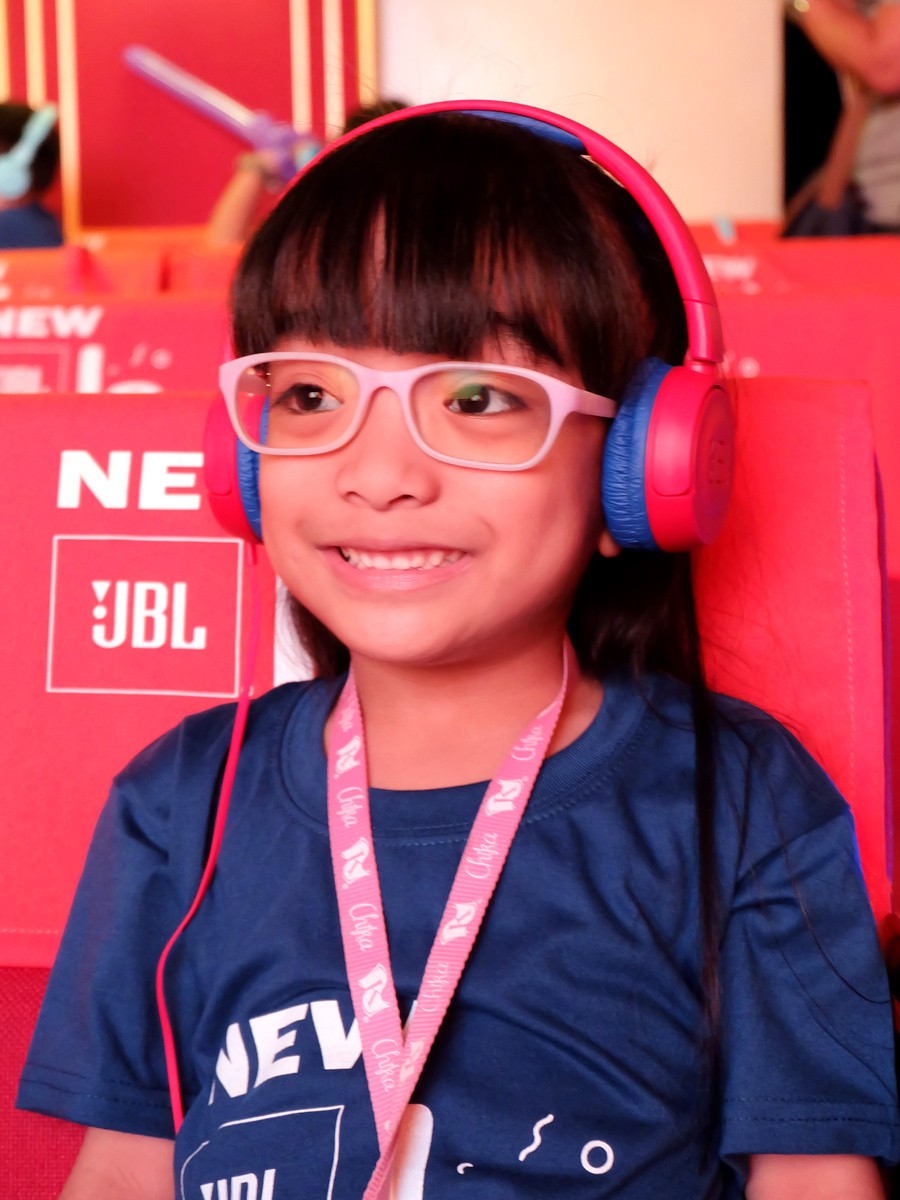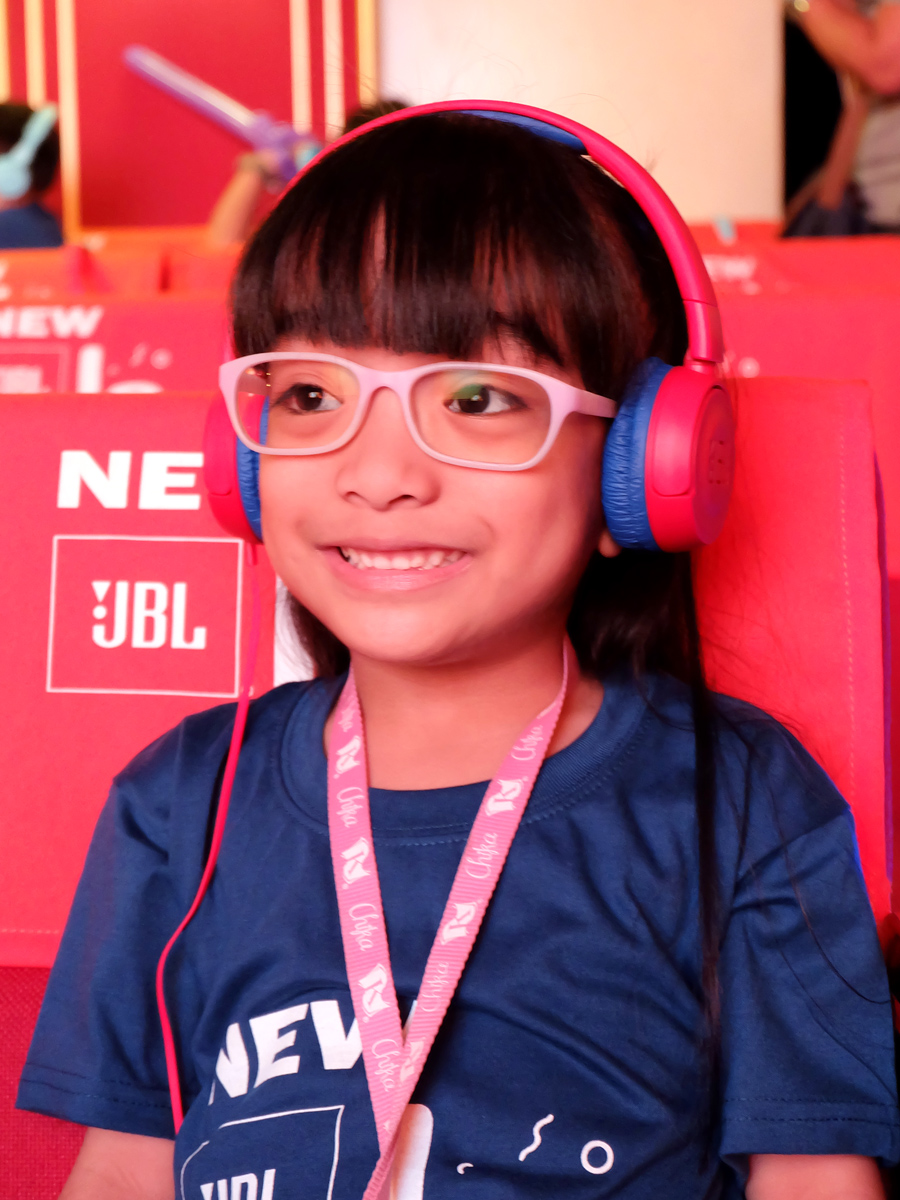 In this day and age where technology plays a big role in everyday life, even children are not spared by the addicting world of gadgets. Admittedly, we are a household who relies on laptops, smartphones, and iPads on the daily. It has become part of our every day, really. And although we impose a strict rule of  "no-gadgets on school days" for Zoë, and allow only a few hours of screen time for her during the weekends, we still worry about all the negative effects it may bring. Thankfully, JBL has eased our worries when it comes to the matter of sound — by coming up with a line of headphones, safe enough for young kids, like Zoë, to use.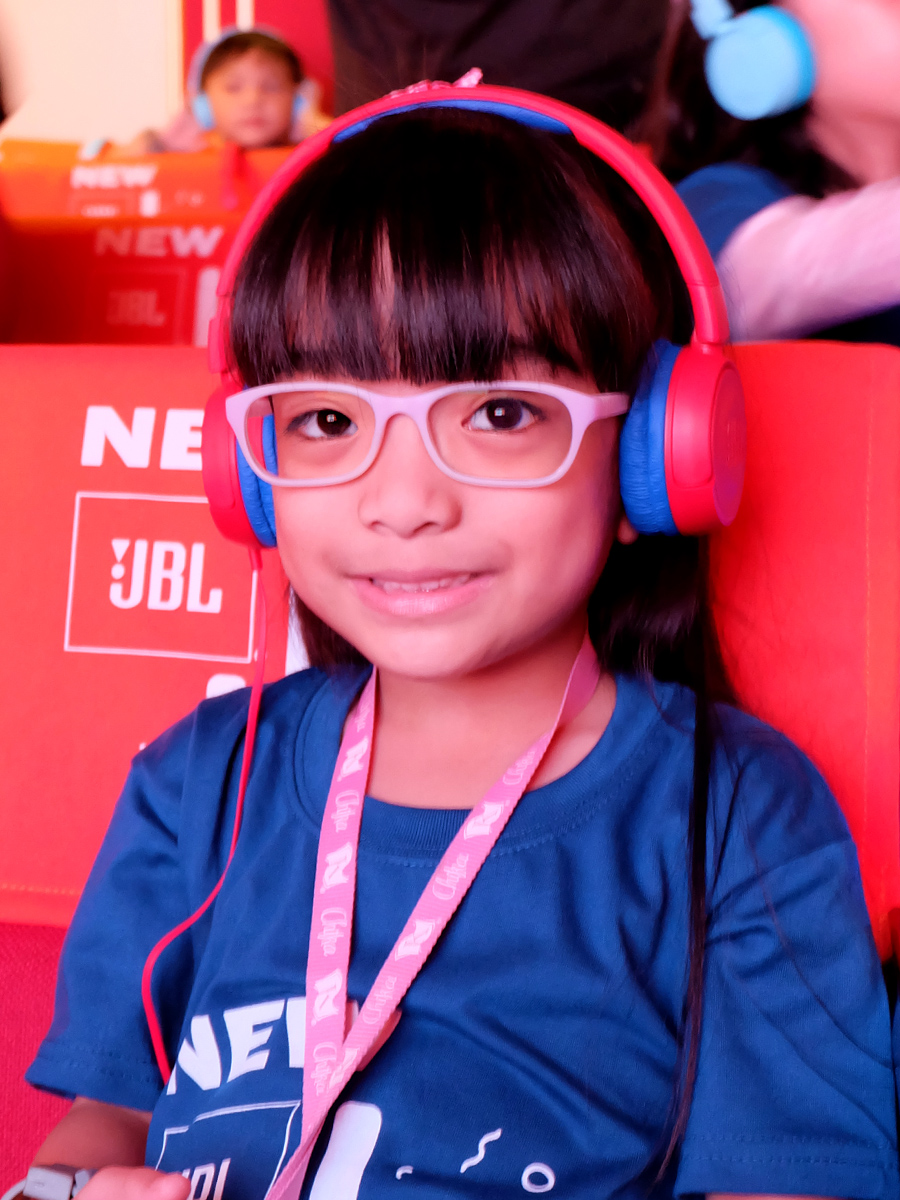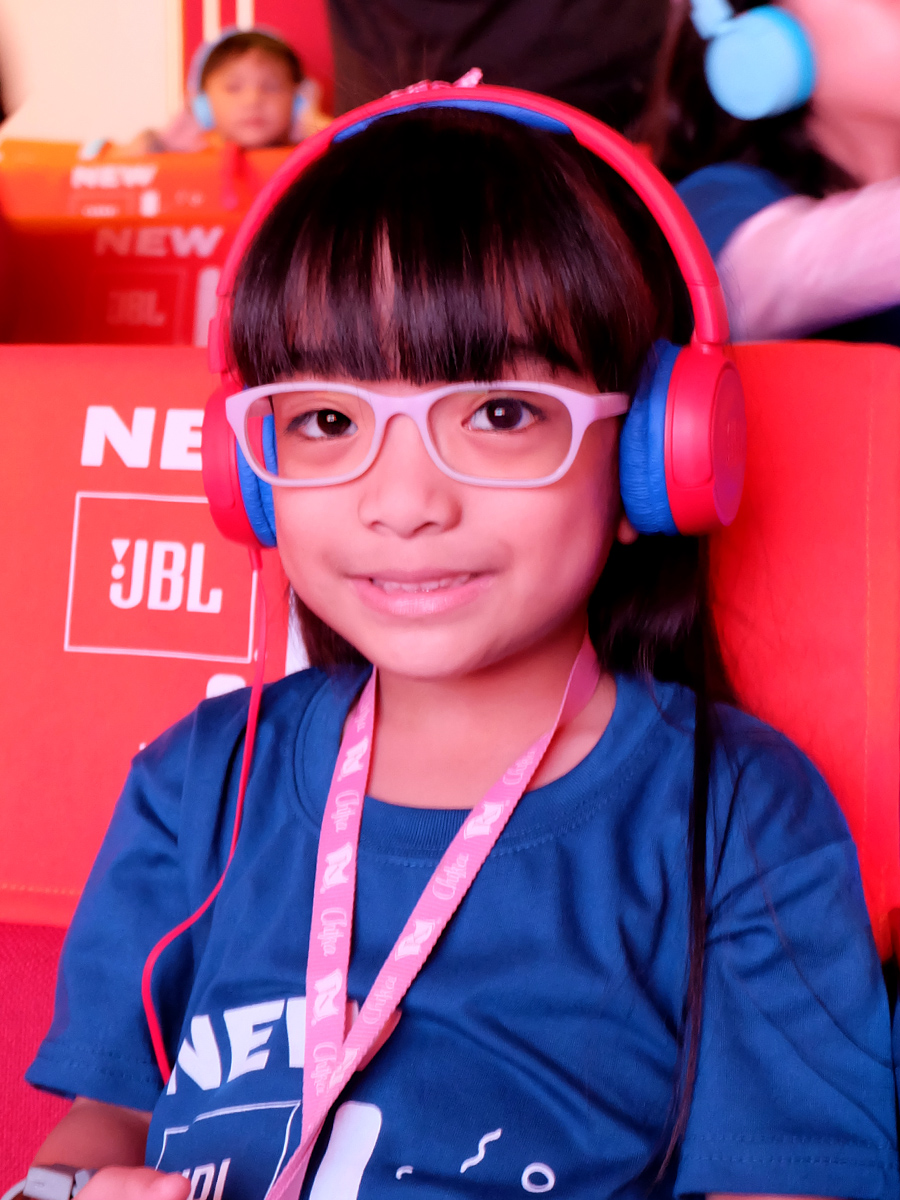 During the event, Zoë, being the profound thinker that she is, asked what probably was the most thought-provoking and left field question of the day: "Why are there headphones like these?"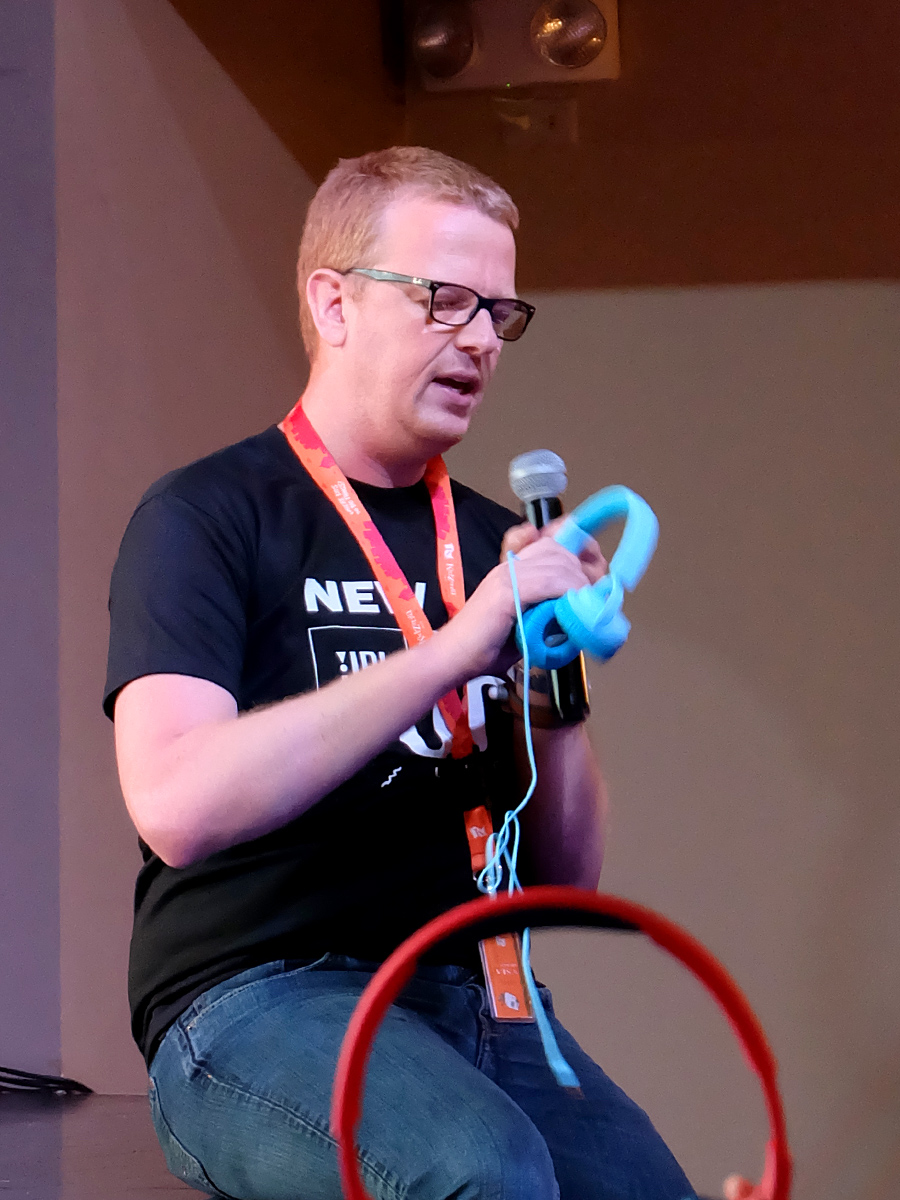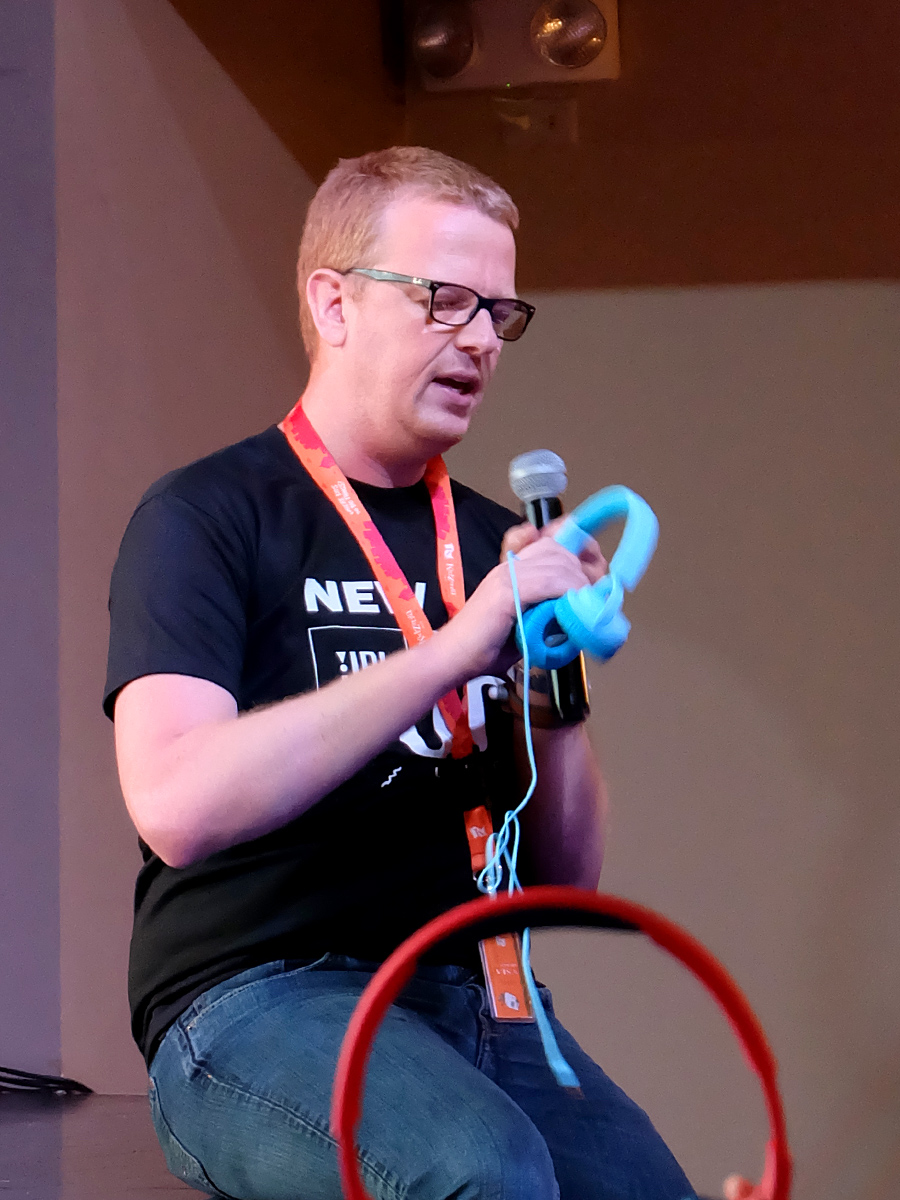 After bringing immediate laughter to the crowd with her unexpected question, Maarten Willems, JBL's Senior Global Manager for headphones, explained the intention of making this line — because they believed "headphones need to be more fun and built for children, specifically."
True to what JBL claims, the new JBL Jr headphones are indeed engineered, specifically with kids in mind. Designed for children three to twelve years old, the headphones takes into account safety, sound quality, comfort and durability — qualities that any parent would be looking for in headphones.
The JBL Jr Headphones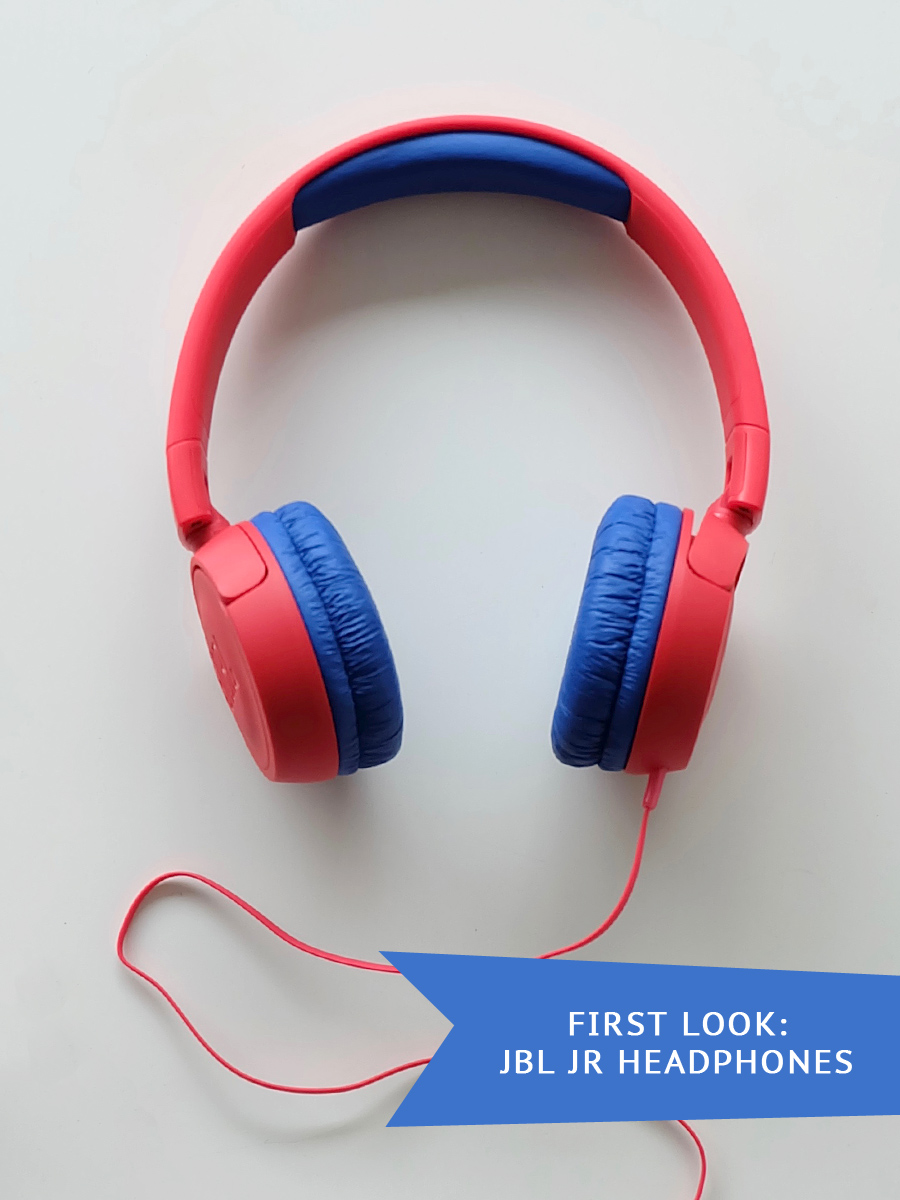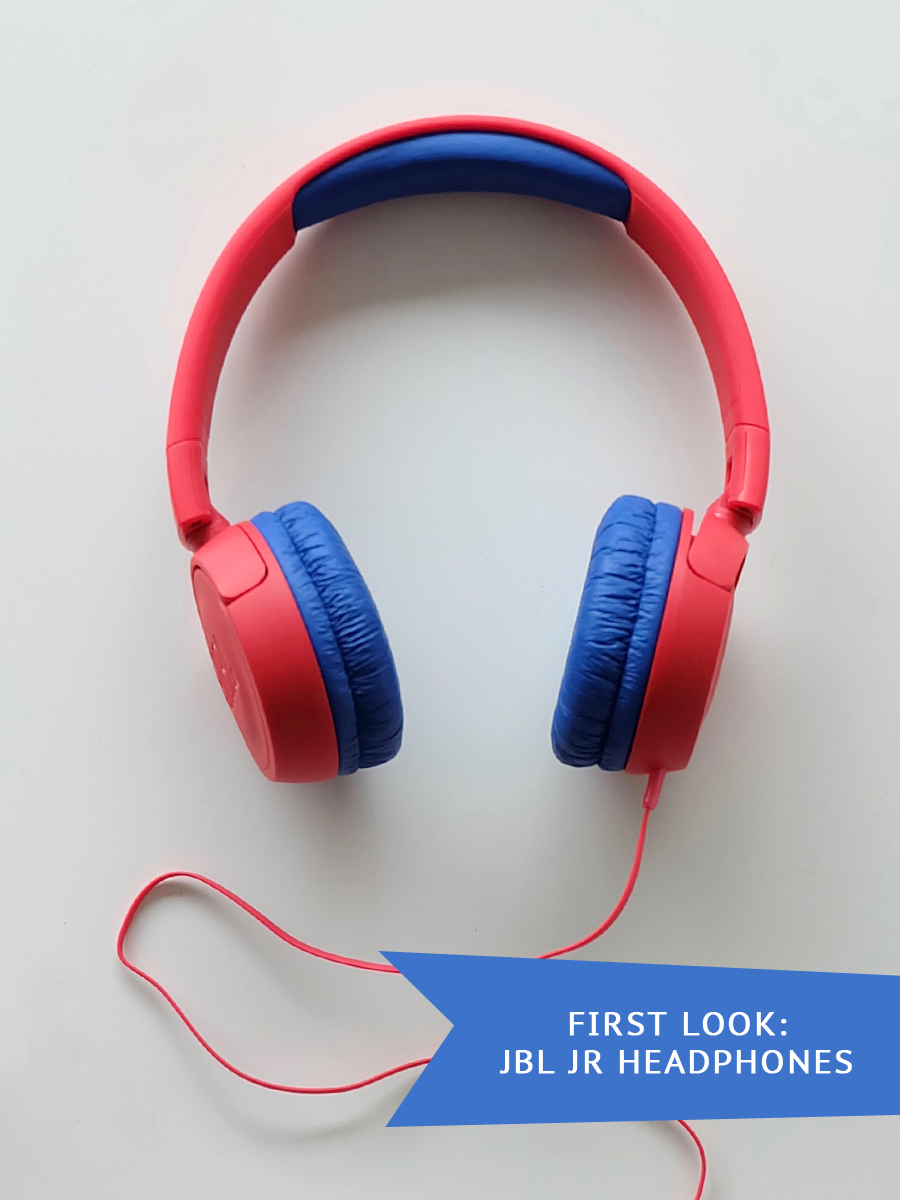 Most adult headphones can go as high as 115 decibels, a volume too high and too dangerous for children's delicate ears. Because of this, using adult headphones for kids are a big no-no, because these can cause damage to their hearing.
JBL Jr's line of headphones takes safety into great consideration. With the JBL Sound Safety feature, we are ensured that volume maxes out at 85 decibels. This is the maximum noise level recommended by auditory health organizations, so even if kids crank up the volume on their devices, we know that the audio is still at safe levels for their little ears.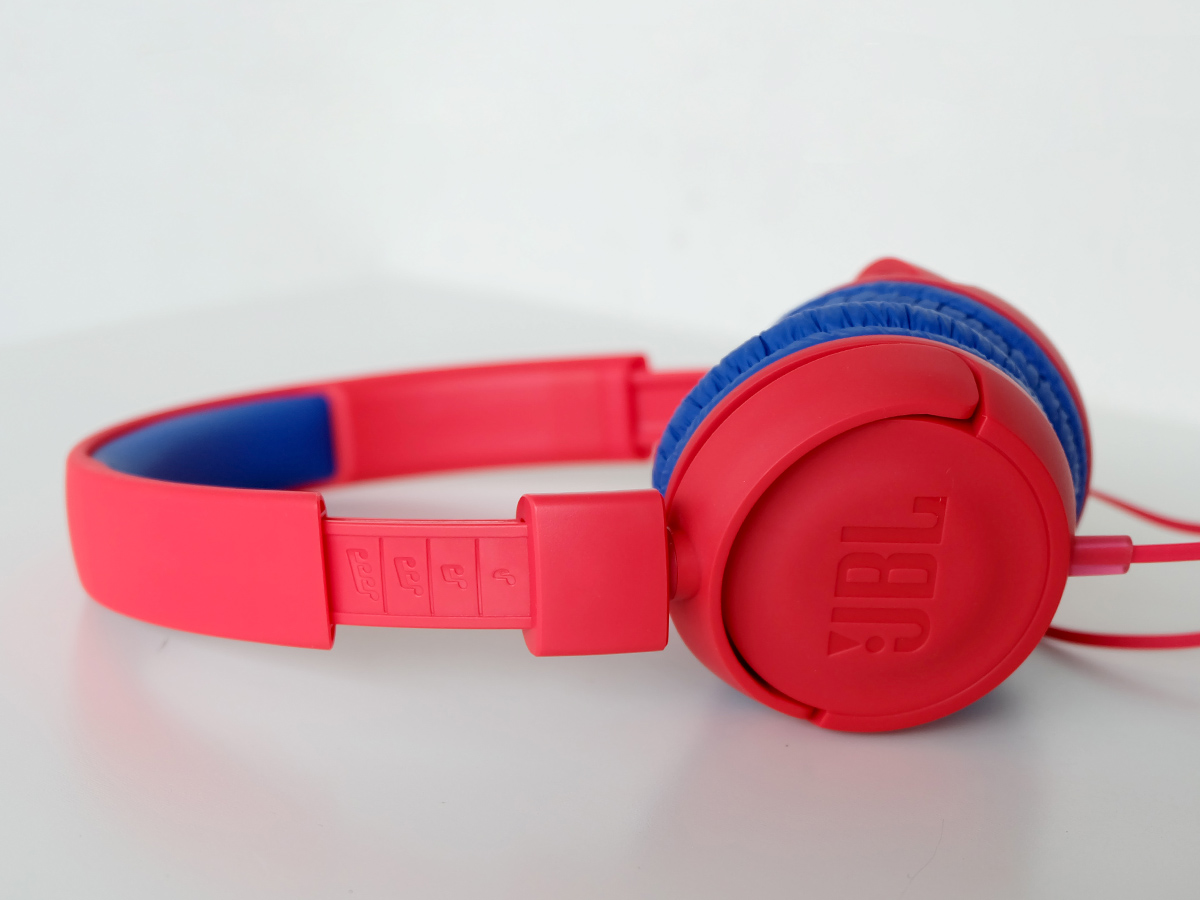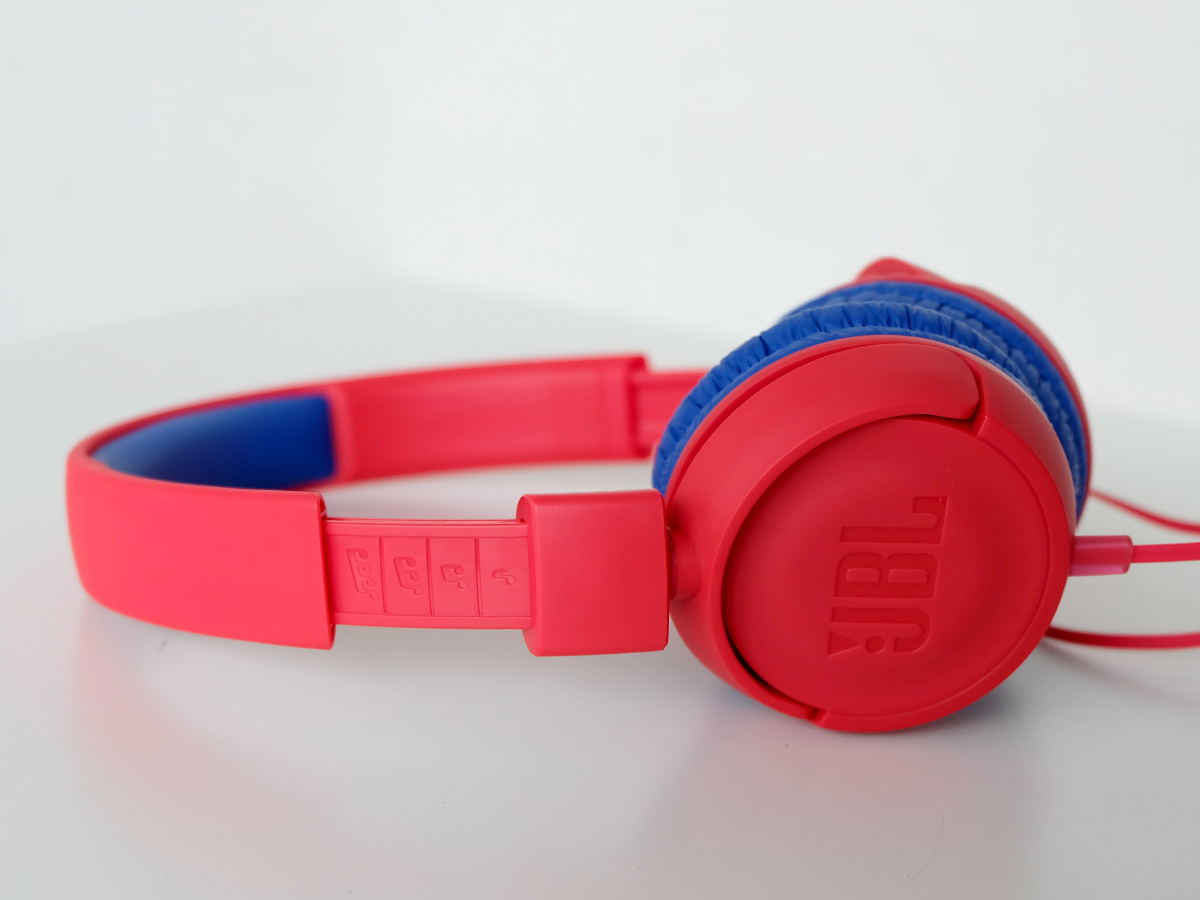 Delivering the same outstanding sound quality that the company is known for, JBL Jr is also built with their signature JBL Pure Bass sound, for kids' maximum audio enjoyment. All the good sound, but fine-tuned for lower sound pressure levels. Fun, quality and safety all in one product!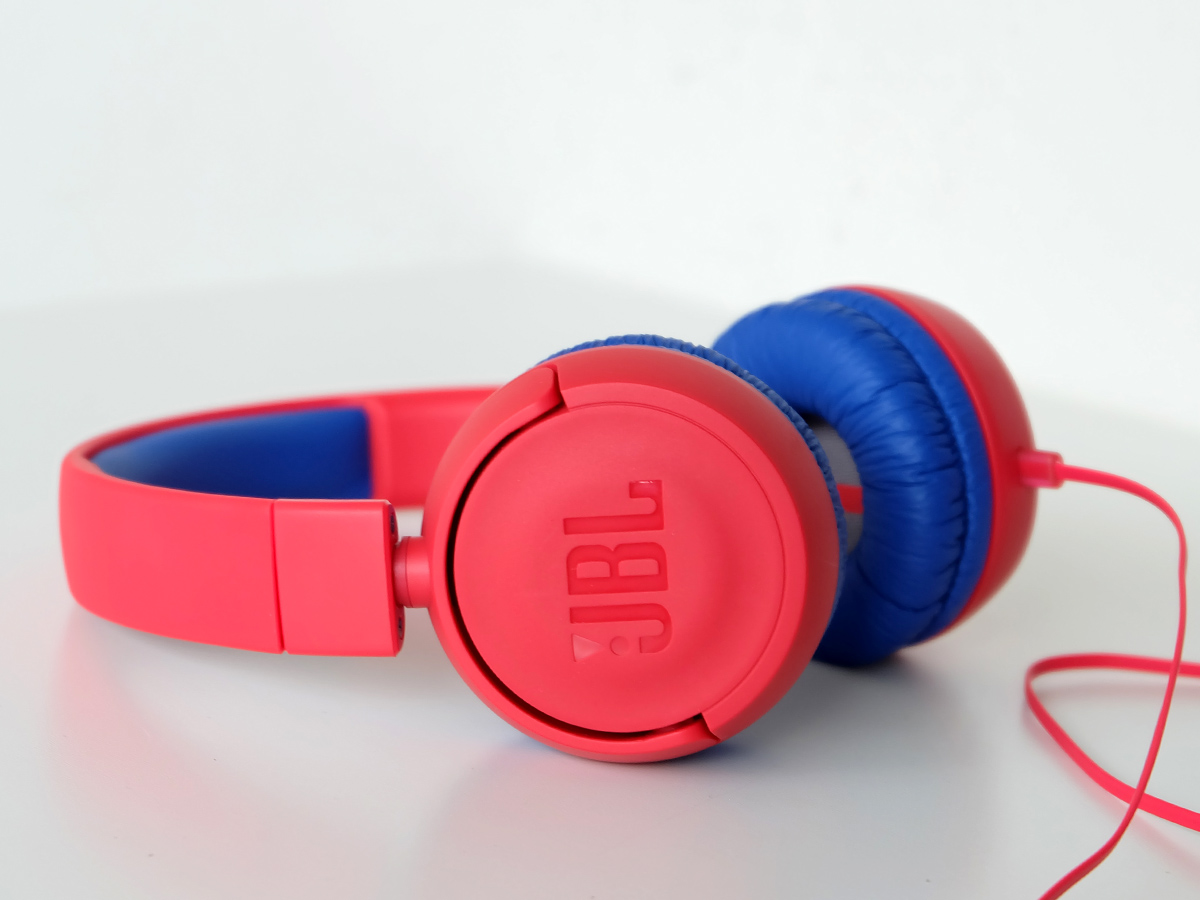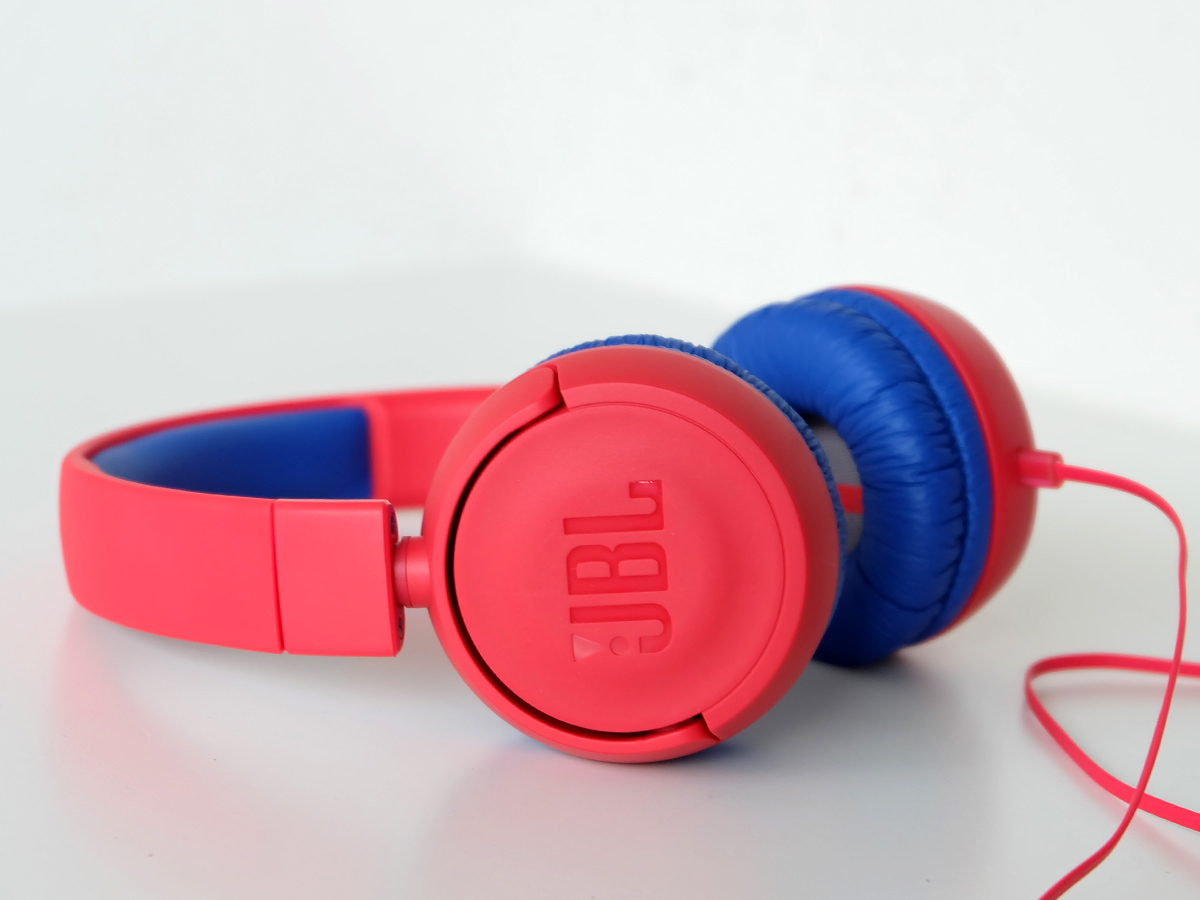 The soft-padded adjustable headband and cushioned ear cups, are optimized to comfortably fit a child's head. Ergonomically, it goes beyond the norm with its cleverly designed 3D axis rotation ear cups, which automatically adjusts to children's ear sizes, creating a perfect seal. This perfect seal with the premium and flexible ear cushions, also provides a high level of Passive Noise Cancellation, reducing strain when listening to audio in noisy environments, like airplanes. A big plus, especially for kids who gets easily distracted by environmental noise!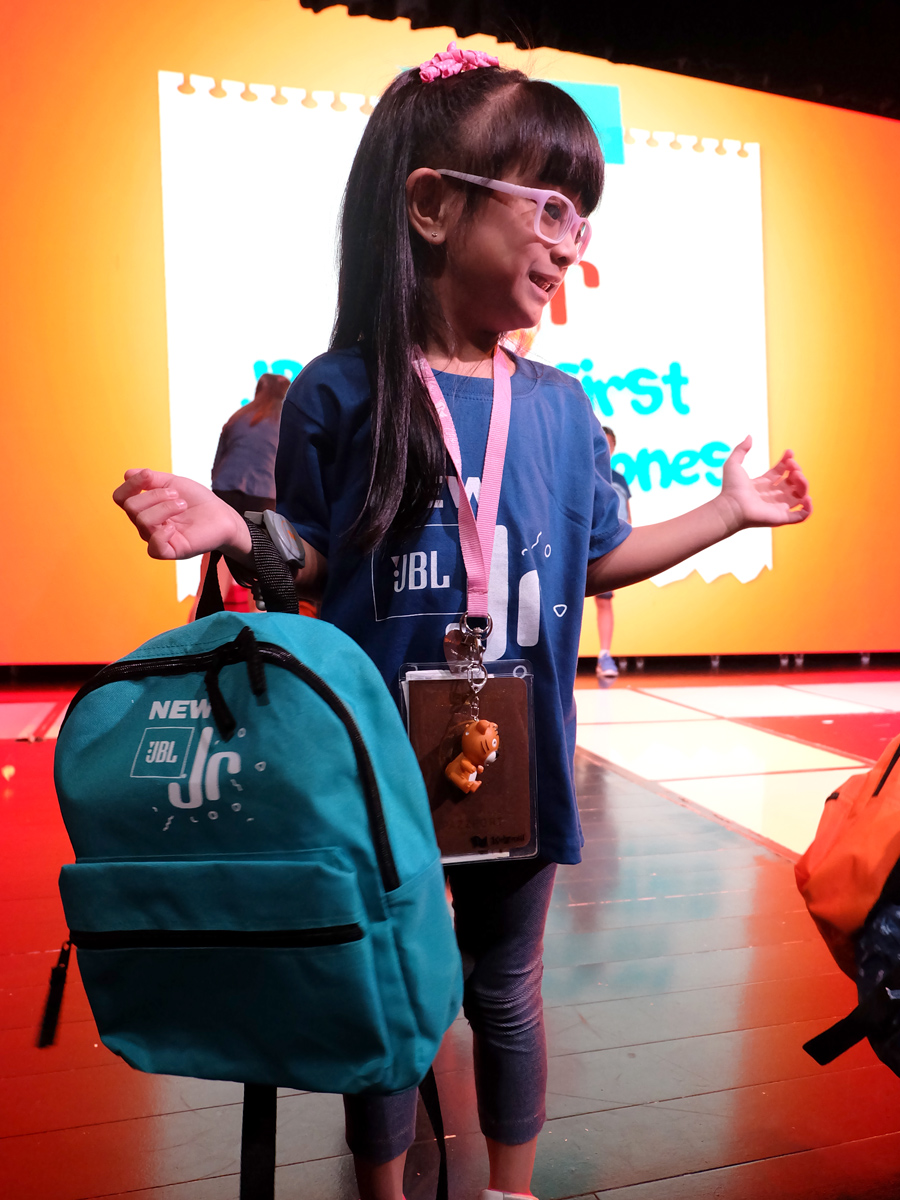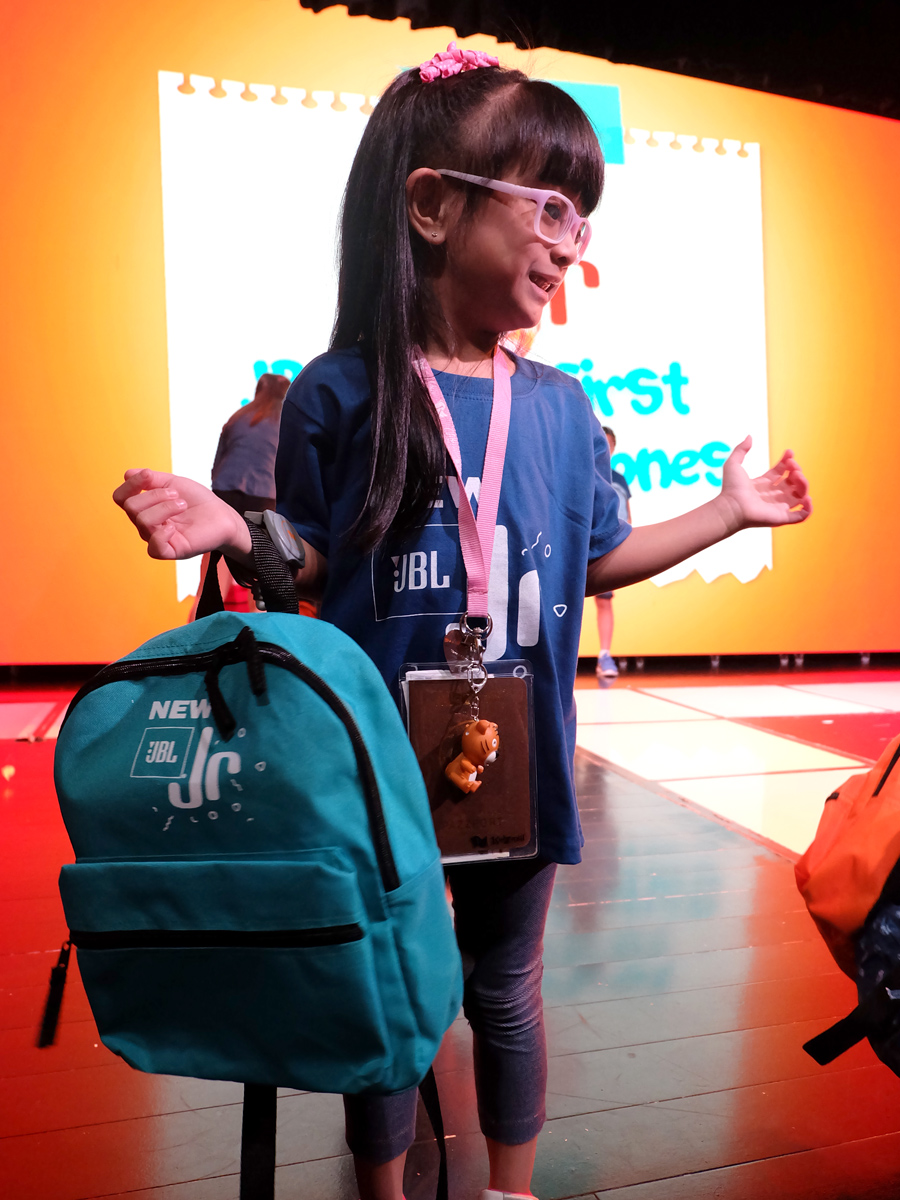 With its solid outer design JBL Jr headphones are built to withstand the toughest wear and tear, and are durable enough to be abused by even the roughest little hands. They also fold easily, making them ultra portable and perfect for on-the-go-kids.
Available in either wired or wireless models, each one with color choices, fit for any taste and lifestyle.
The JBL JR300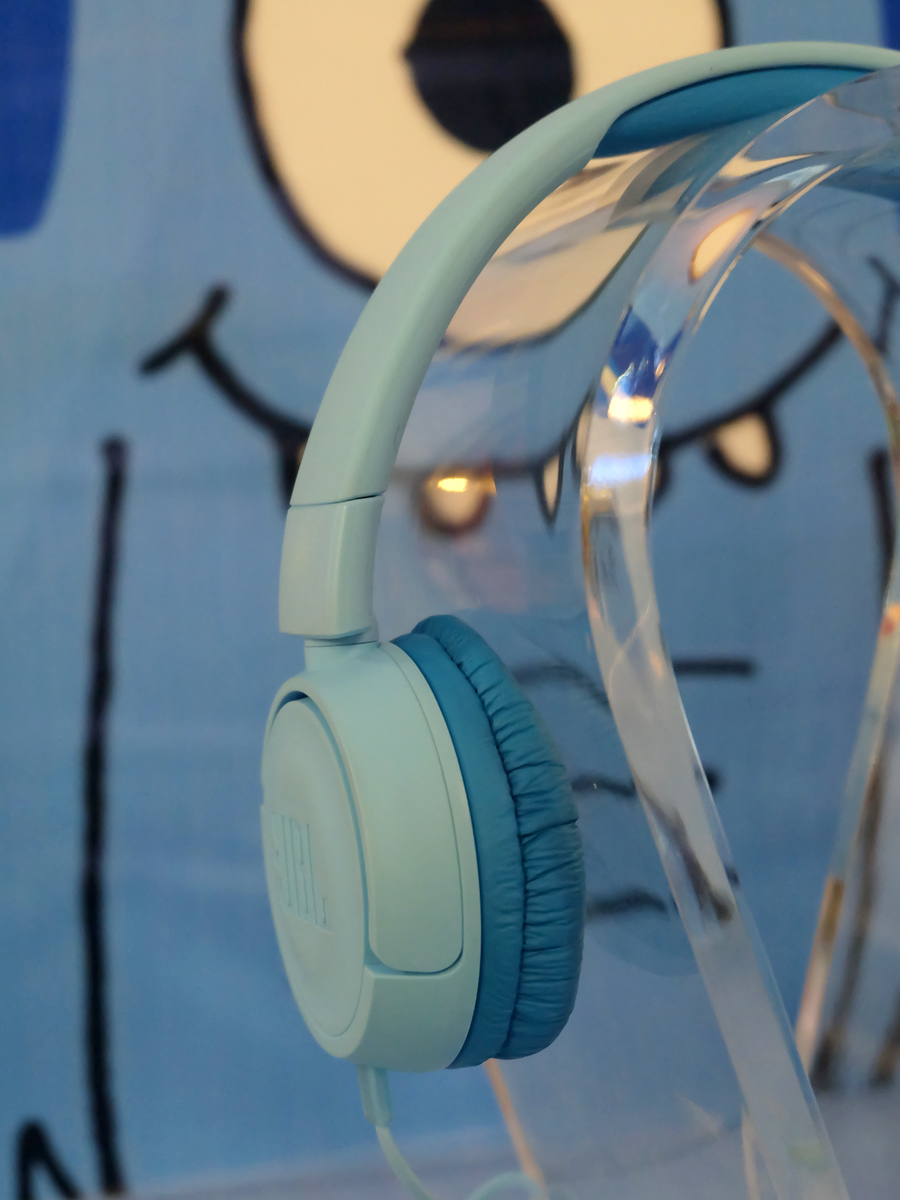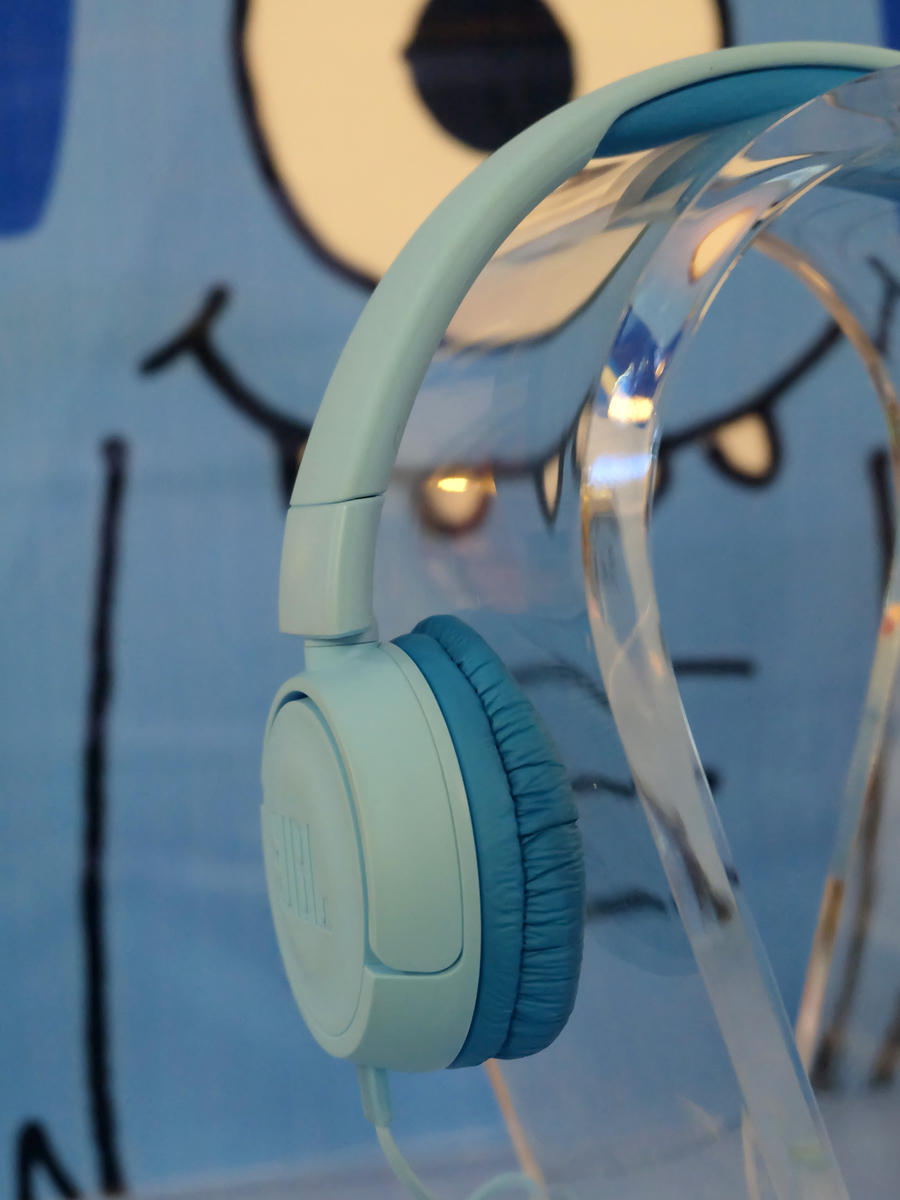 The wired JBL JR300 headphones come with a handy flat, anti-tangle cable. Available in two color combinations: Ice Blue and Spider Red.
The JBL JR300BT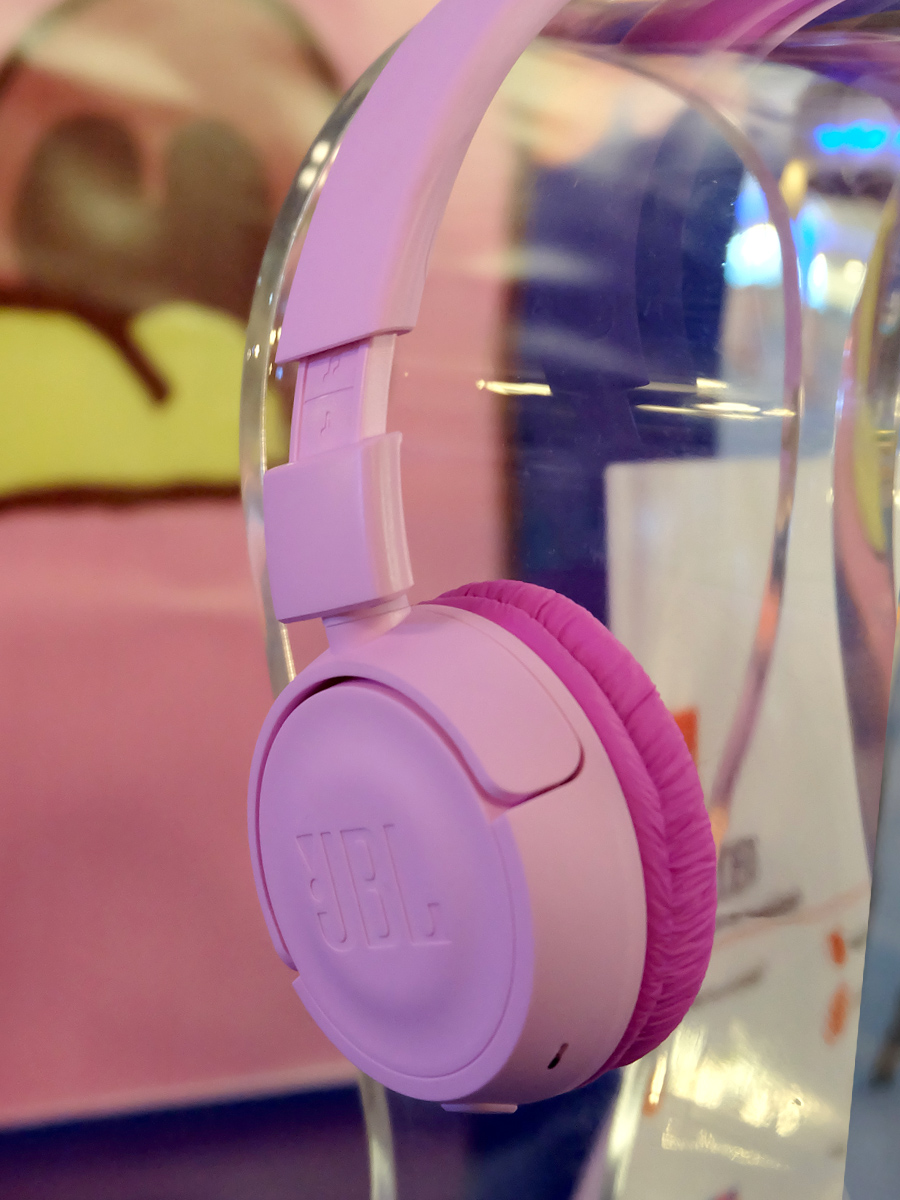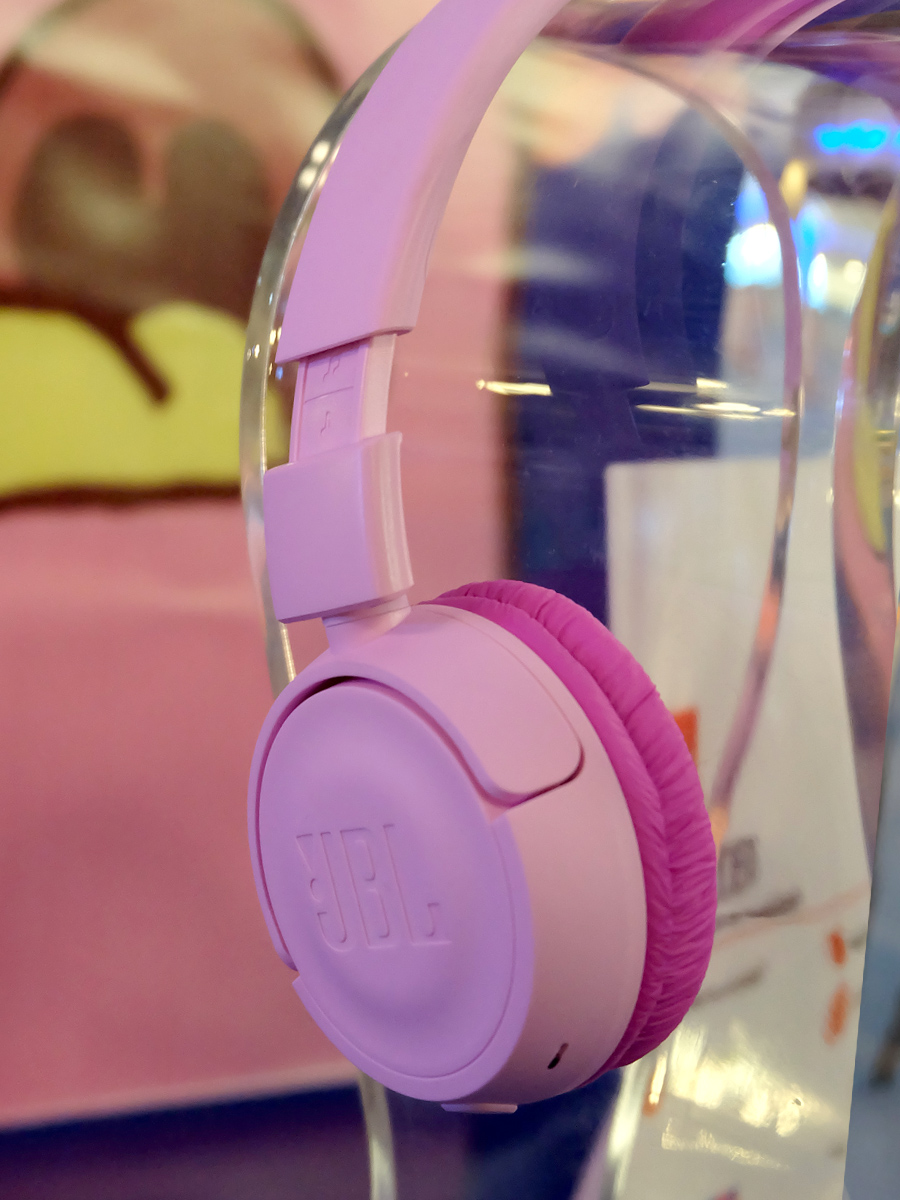 The wireless JBL JR300BT headphones features Bluetooth 4.0 connectivity, providing a hands-free and tangle-free listening experience. They also come with kid-friendly button controls, perfect for even the youngest user. With a 12-hour playback time, and a quick charge feature where ten minutes of charging gives an hour of playback, the JBL JR300BT can easily provide sound entertainment all day long! Available in three color combinations: Punky Pink, Rocker Blue, and Tropic Teal.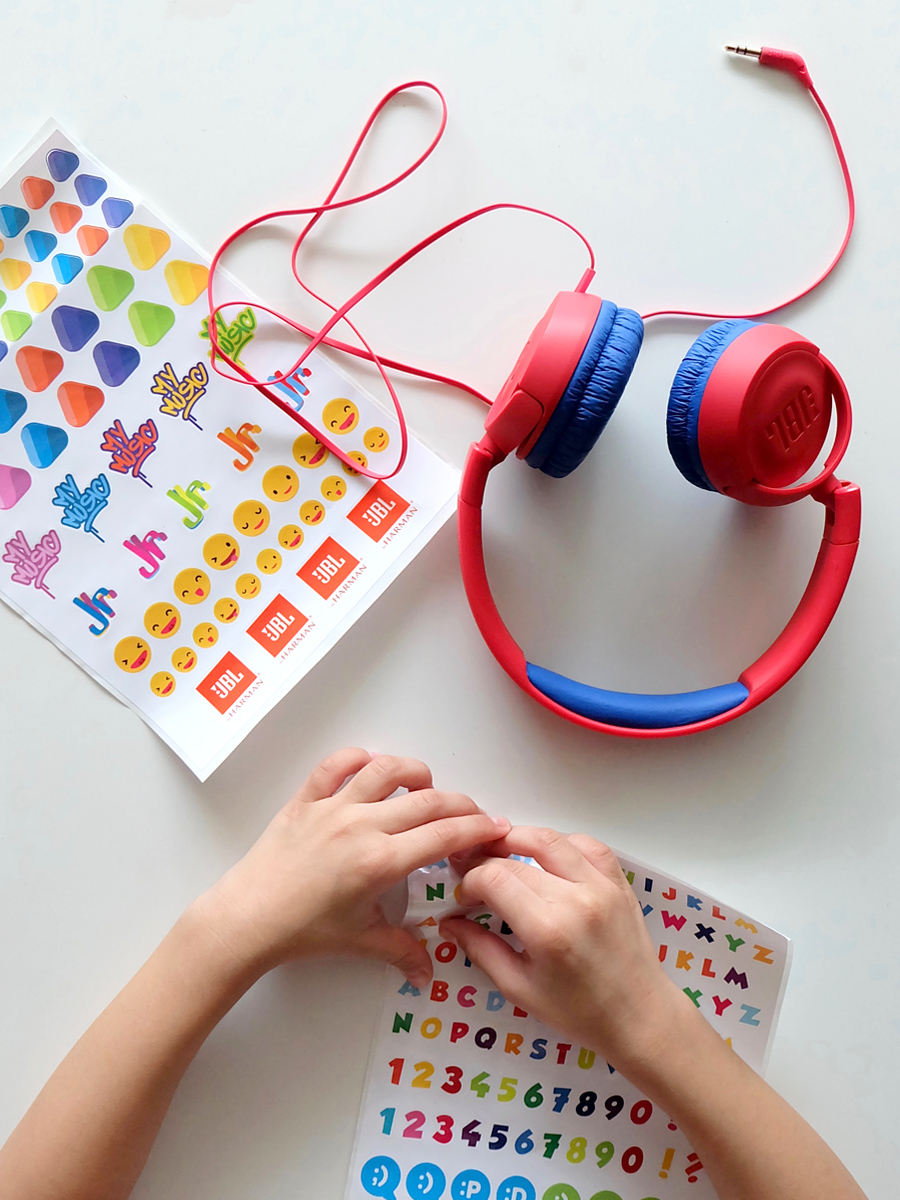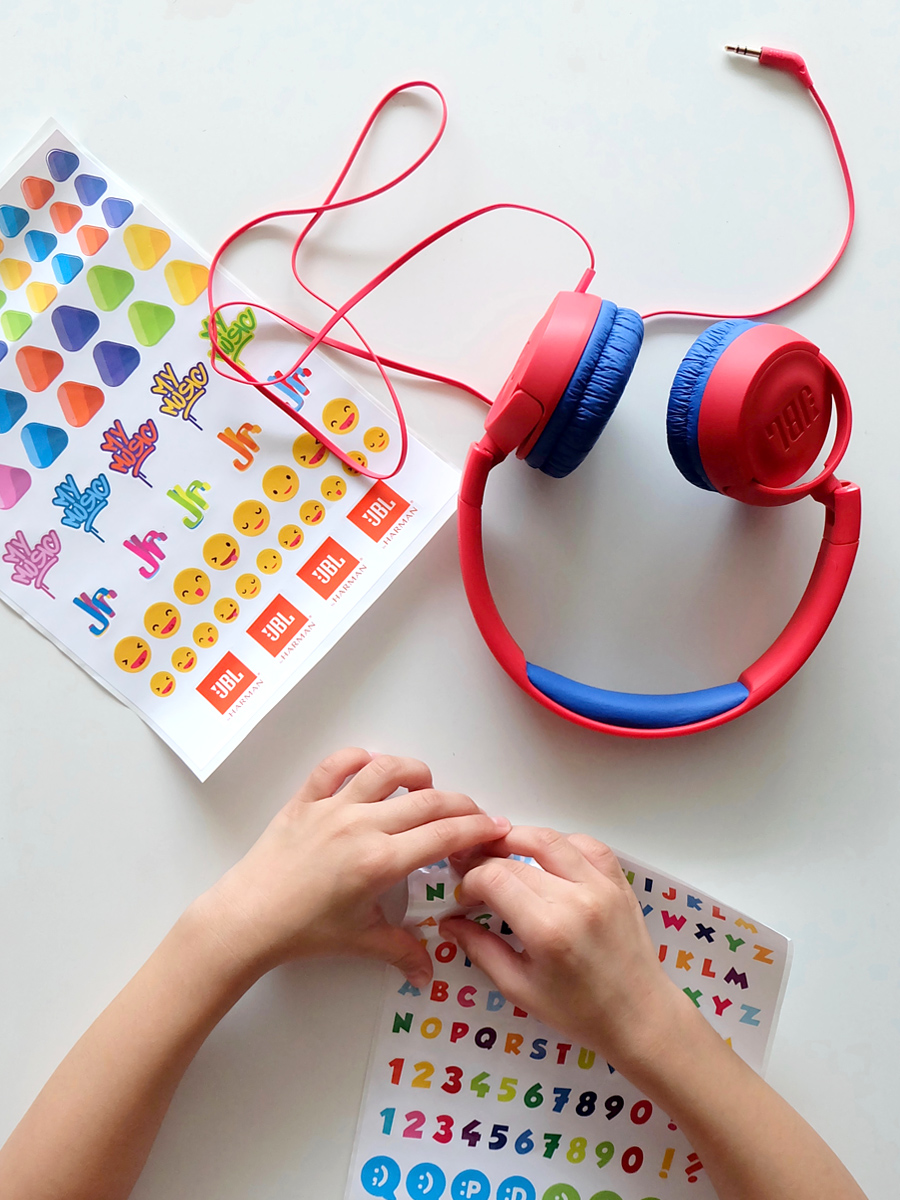 Both wired and wireless models also come with a pack of stickers, for some personalization fun!
Check out how Zoë decorated and personalized her new JBL JR300 headphones in Spider Red!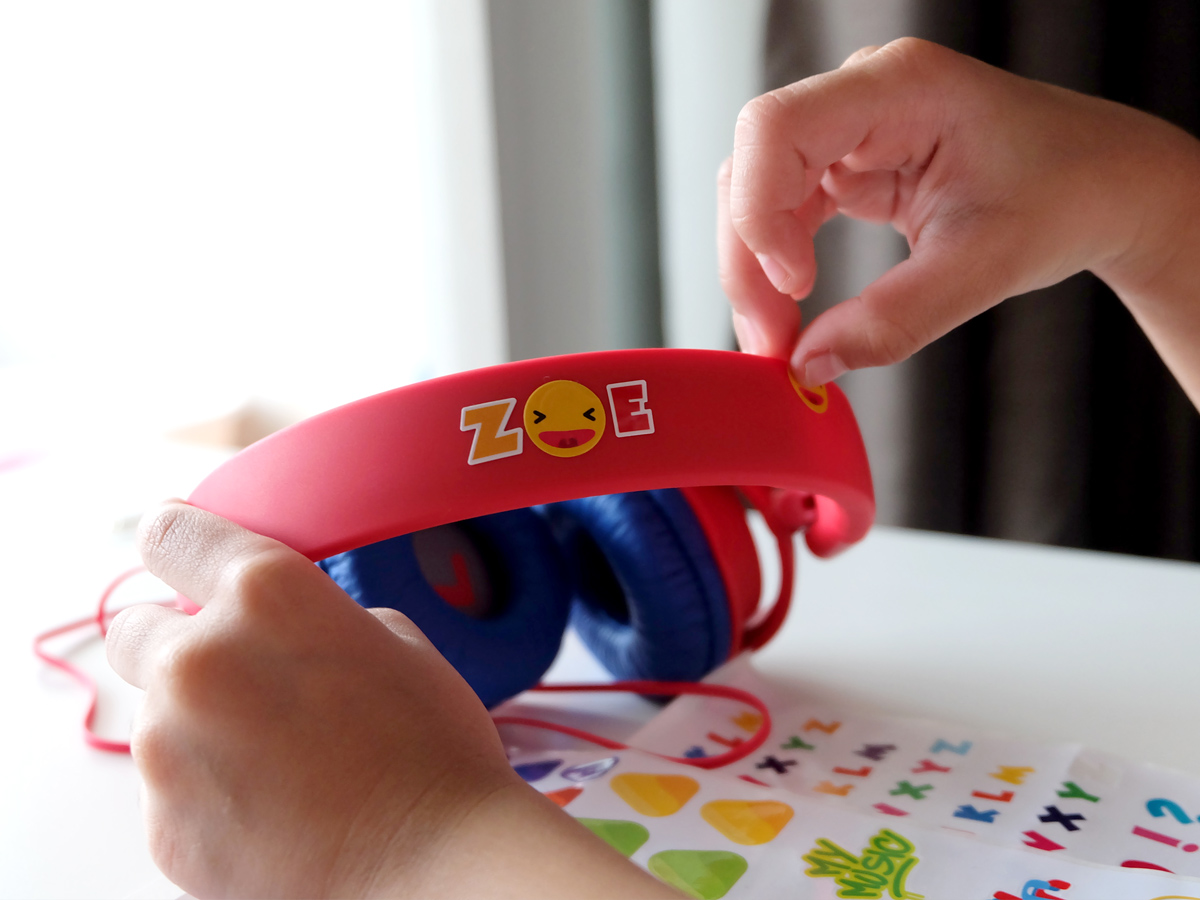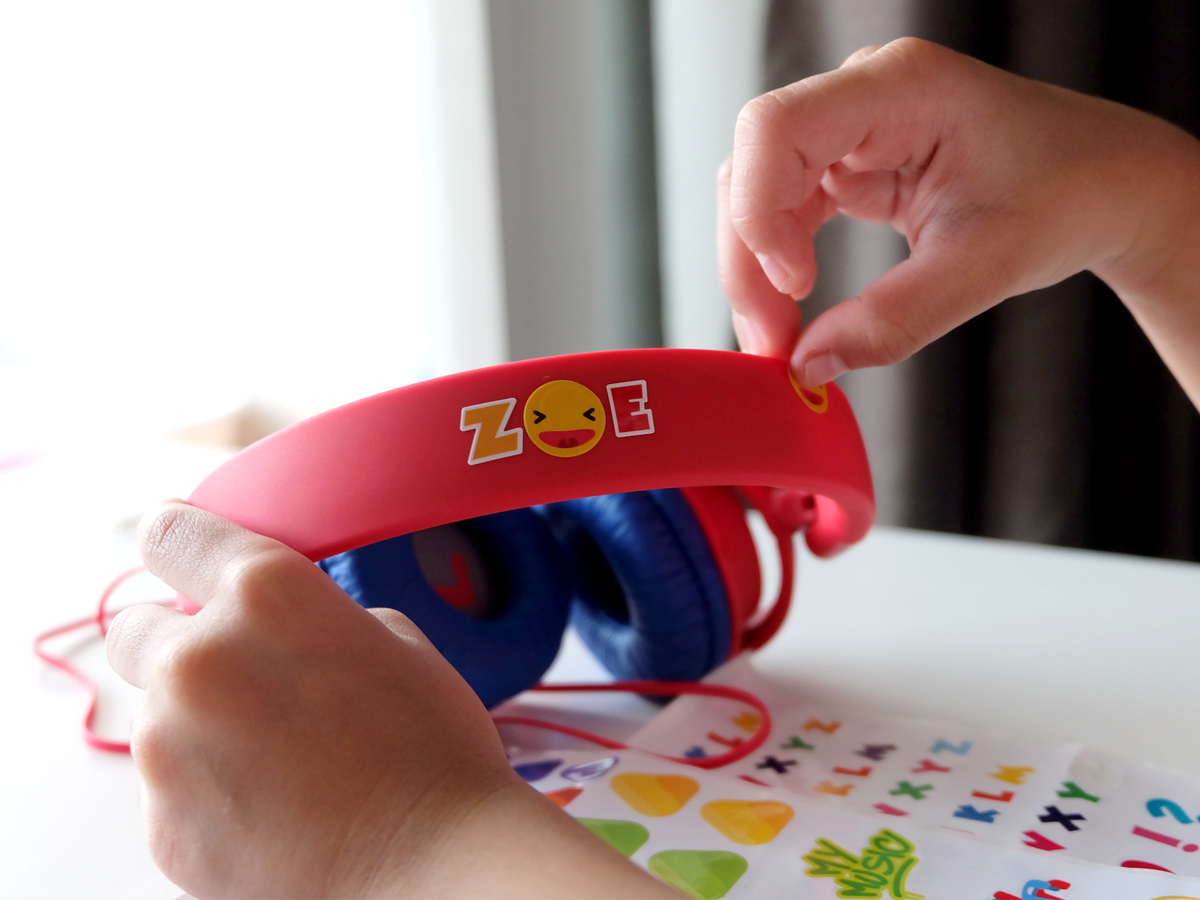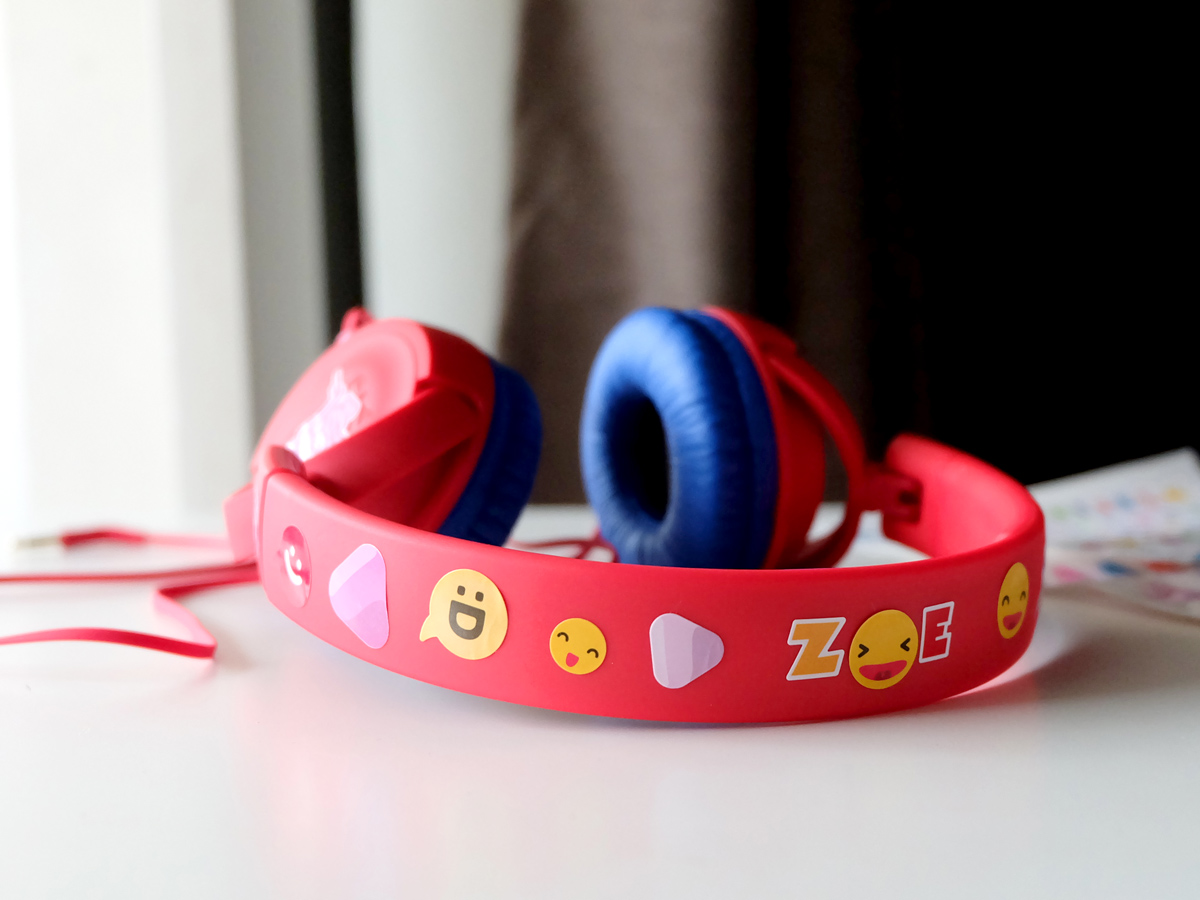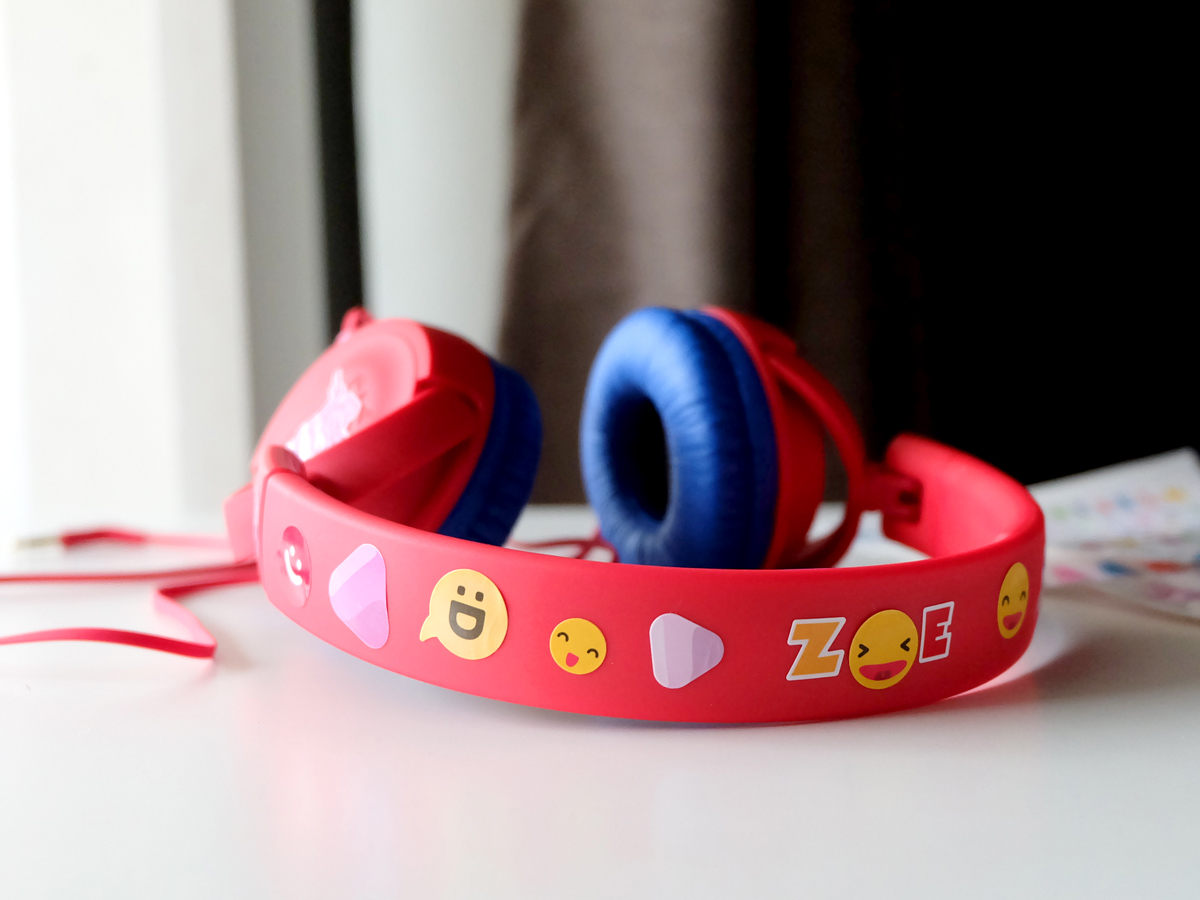 The Price
The new JBL Jr headphones are pretty reasonably priced. The wired JBL JR300 headphones retails at ₱1,499, while the wireless JBL JR300BT at ₱2,999. Both are available in JBL stores nationwide.
What We Think?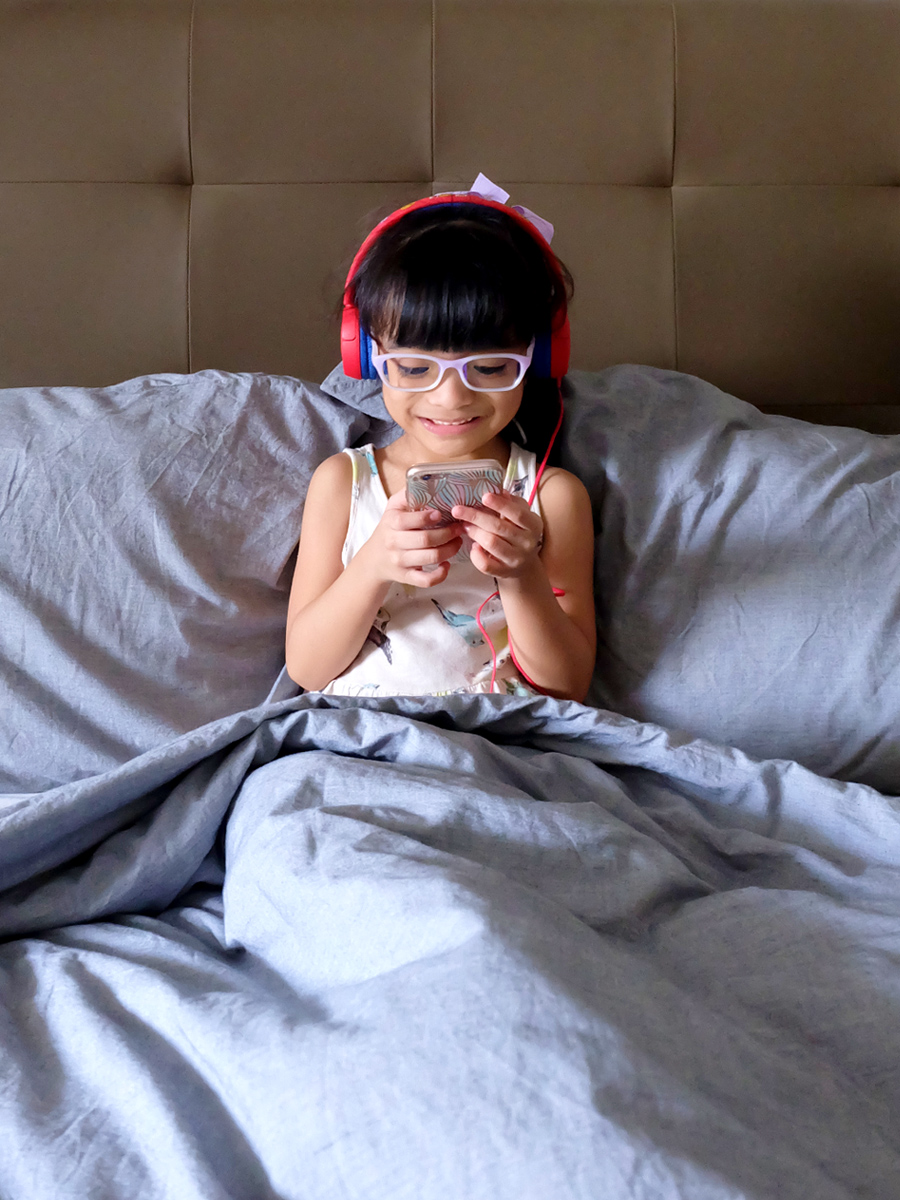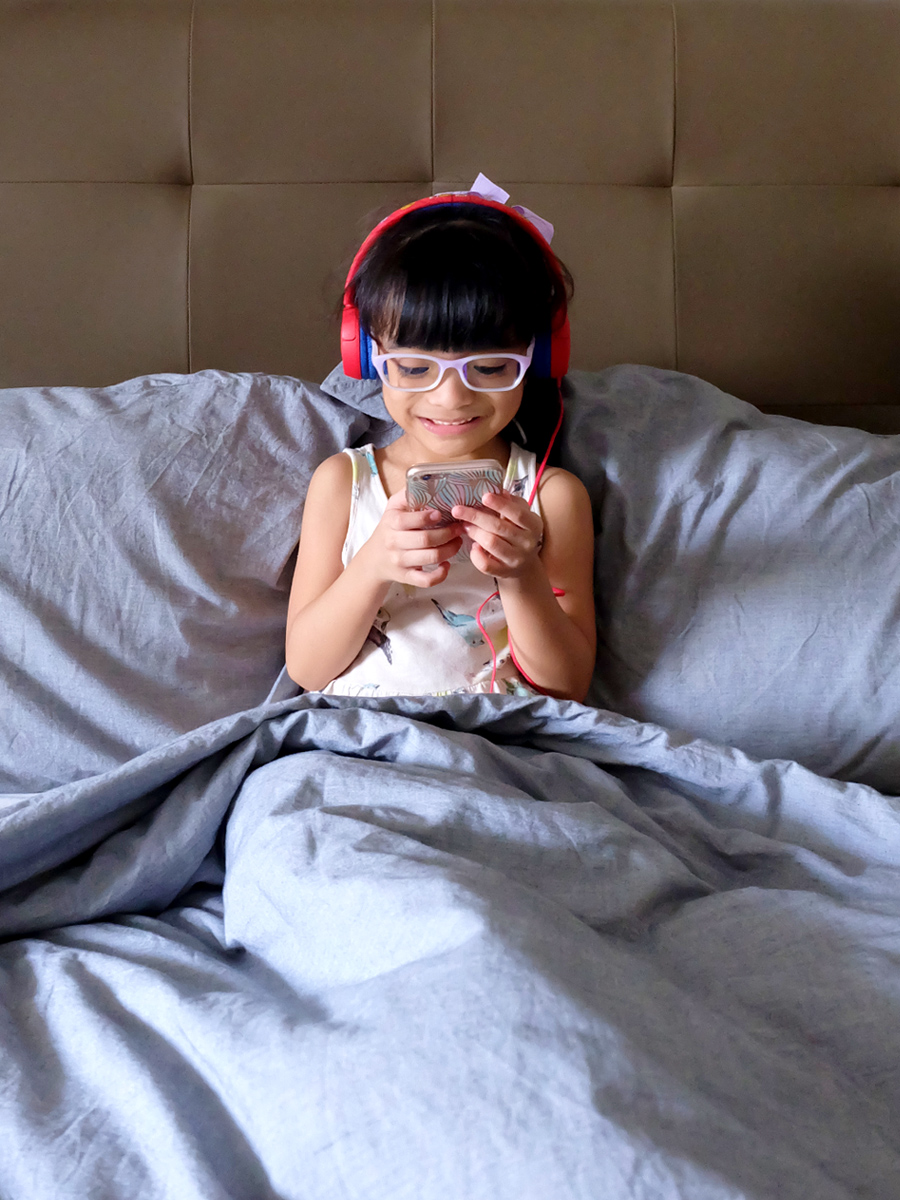 We absolutely love it! Zoë loves music, and we have been on the lookout for kid-friendly headphones that are comfortable, durable, safe, and designed with great sound quality, for her to use. The new JBL Jr headphones definitely fit the bill!
We love the adjustable headband. Not only are they comfortable, they grow with my daughter, too. With its flexibility and durability, we can imagine Zoë using these headphones for months and years.
I tested out the headphones myself, and it is true, it doesn't get as loud as my normal earphones. Even if I turn the volume at the maximum, it remains at a comfortable level. Now, we don't have to worry about dangerous noise levels while Zoë listens to music, or watches her favorite YouTube videos. With JBL Jr, we know she is safe for some endless audio quality fun!