Grocery shopping is my thing. While most people find going to the supermarket a bore and a chore, for me it is an adventure; something that I find quite therapeutic. I enjoy taking my time going down each aisle, making sure I tick off everything on my grocery list. It's always fun until my seven-year-old  starts complaining that she's hungry or tired, then it turns into a mad dash to get all the stuff we need so we can be out within minutes.
That's why it's always a treat when supermarkets have something to keep all members of the family happy.
We got to tour the new All Day Supermarket at Evia Lifestyle Center with Mothers Who Brunch a few weeks ago, and I think I may have found my new go-to supermarket.
Gastroville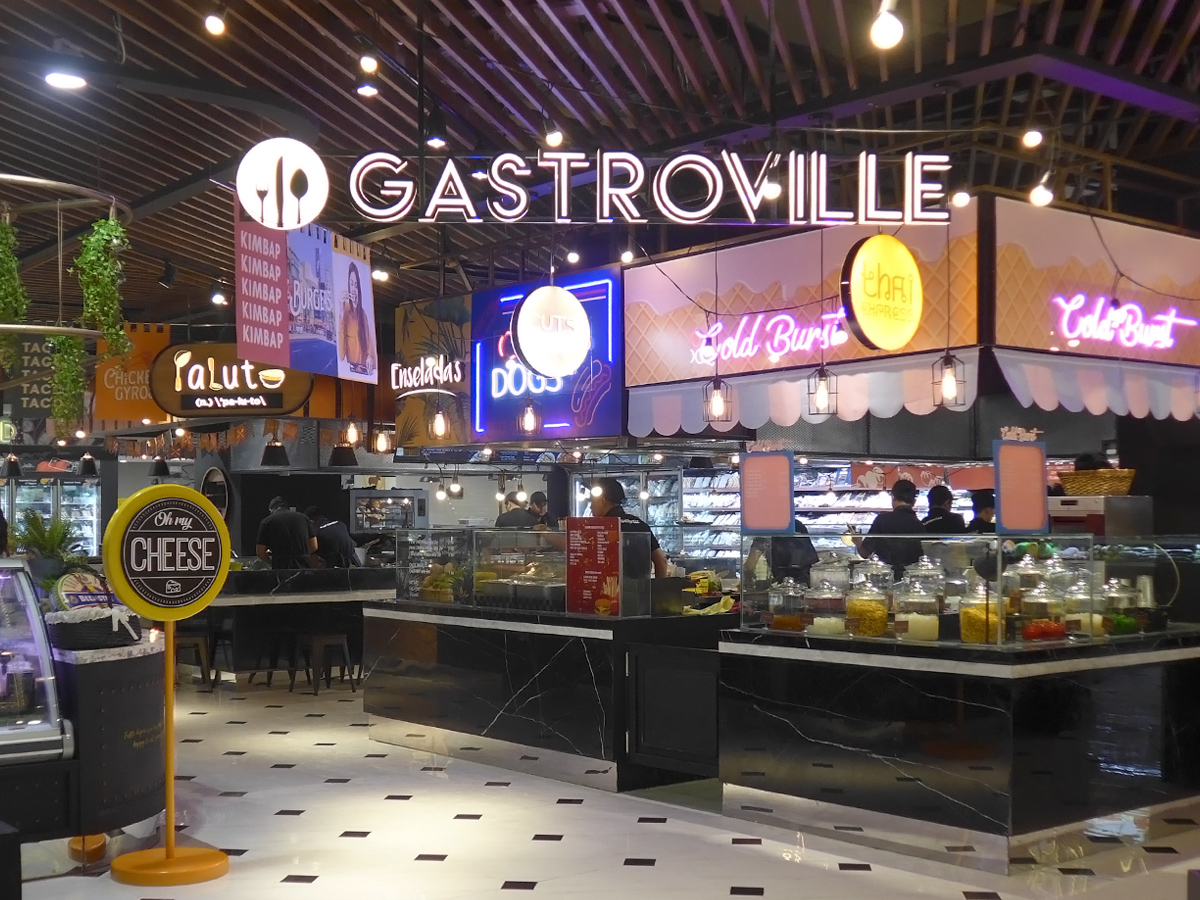 As soon as we entered All Day Supermarket, we were greeted by Gastroville, their take on a mini food court. The food stalls serve a variety of dishes from takoyaki, sausages, nachos, and banh mi, to grilled meat, Singaporean roasts, Pinoy street food, Greek favorites, and Korean fares. Perfect for hungry shoppers who would like to grab a bite to eat while doing the groceries. Yes, we were told that you could eat while going down the grocery aisles! How awesome is that?!?
My favorites from the stalls we've tried so far? The takoyaki from Takoichi, the beef souvlaki from Greek Ave, and the brown sugar milk tea from Bubble Wraps.
Paluto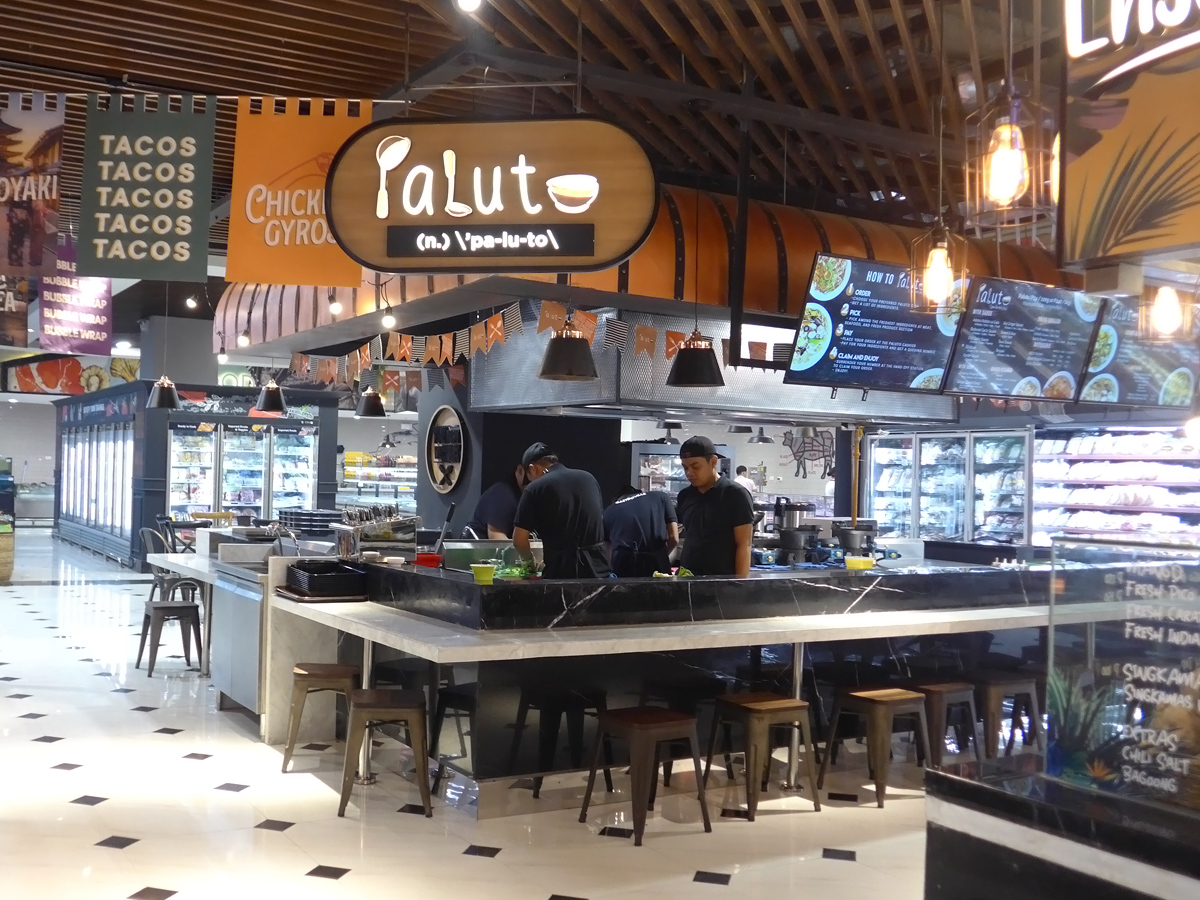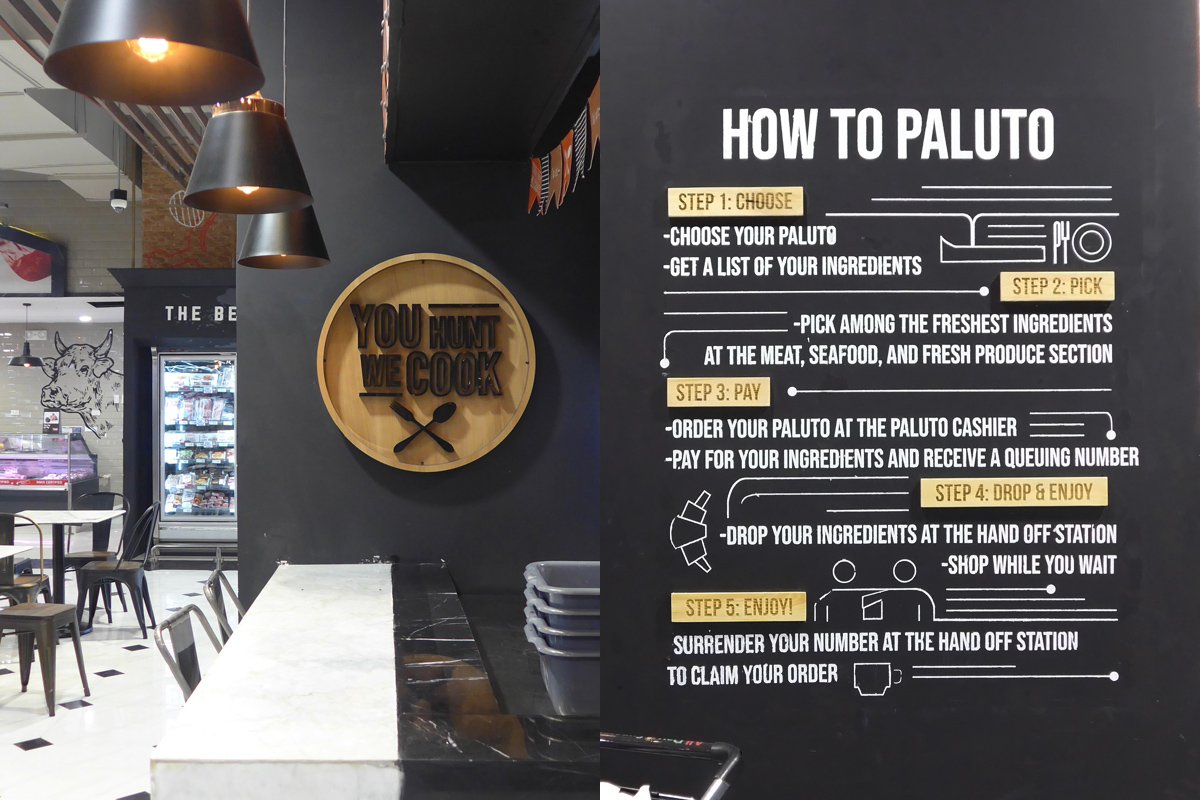 The thing that makes All Day Supermarket unique from other groceries is definitely their Paluto station. The concept is simple: you choose the ingredients from the grocery's selection of fresh meat and produce, and they cook while you shop. So convenient! The whole family can enjoy the same comfort of a home cooked meal, hot and fresh, right after shopping for the groceries. You also have the option of taking the food to go, perfect for days when there's no time to cook. Such a saving grace for busy moms like me, because really, there are some days when we just need the extra hand.
Deli & Cheese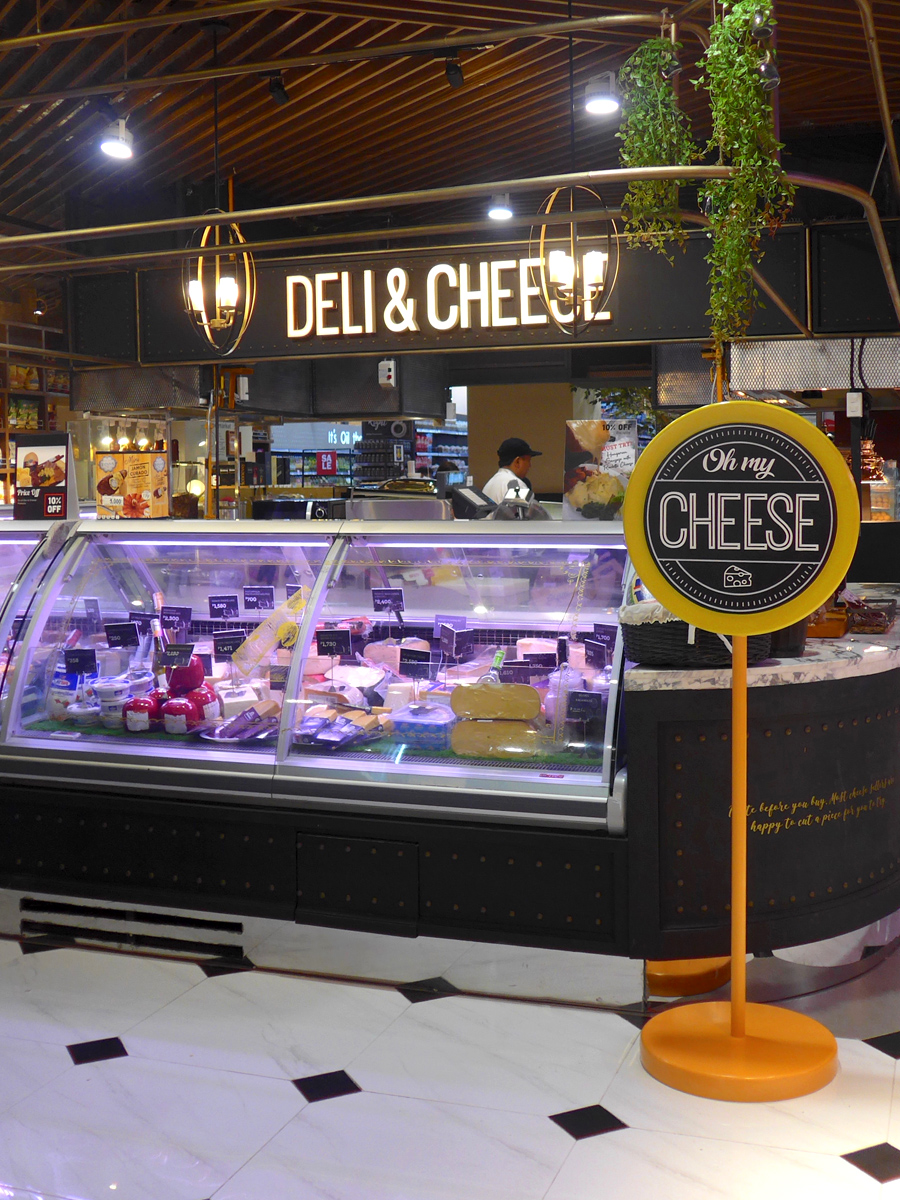 My favorite part of All Day Supermarket is definitely the Deli & Cheese section. It's so hard to find groceries that have a variety of fine cold cuts, sausages, and cheese, so I was ecstatic to see that All Day is well-stocked. Aside from the huge selection of cold meat like salami, prosciutto, and chorizo, and cheese like manchego and gouda with black truffle, their deli section also has a few dried fruits that you can pick by weight. I made sure to grab some dried cranberries and dried apricot to snack on.
Oh, and did I mention that they have raclette, too? Oh my cheese, indeed!
International Food Stop


What made me most excited about All Day Supermarket was seeing a great selection of International products. They have aisles and shelves filled with foreign goodies that you don't normally find in local grocery stores. Lots of pantry staples from all over the world! I spotted products from USA, Japan, Korea, Thailand, Malaysia, and Taiwan. Looking for some Japanese noodles, imported chocolate, international sauces and condiments, or some hard to find snacks? They have it!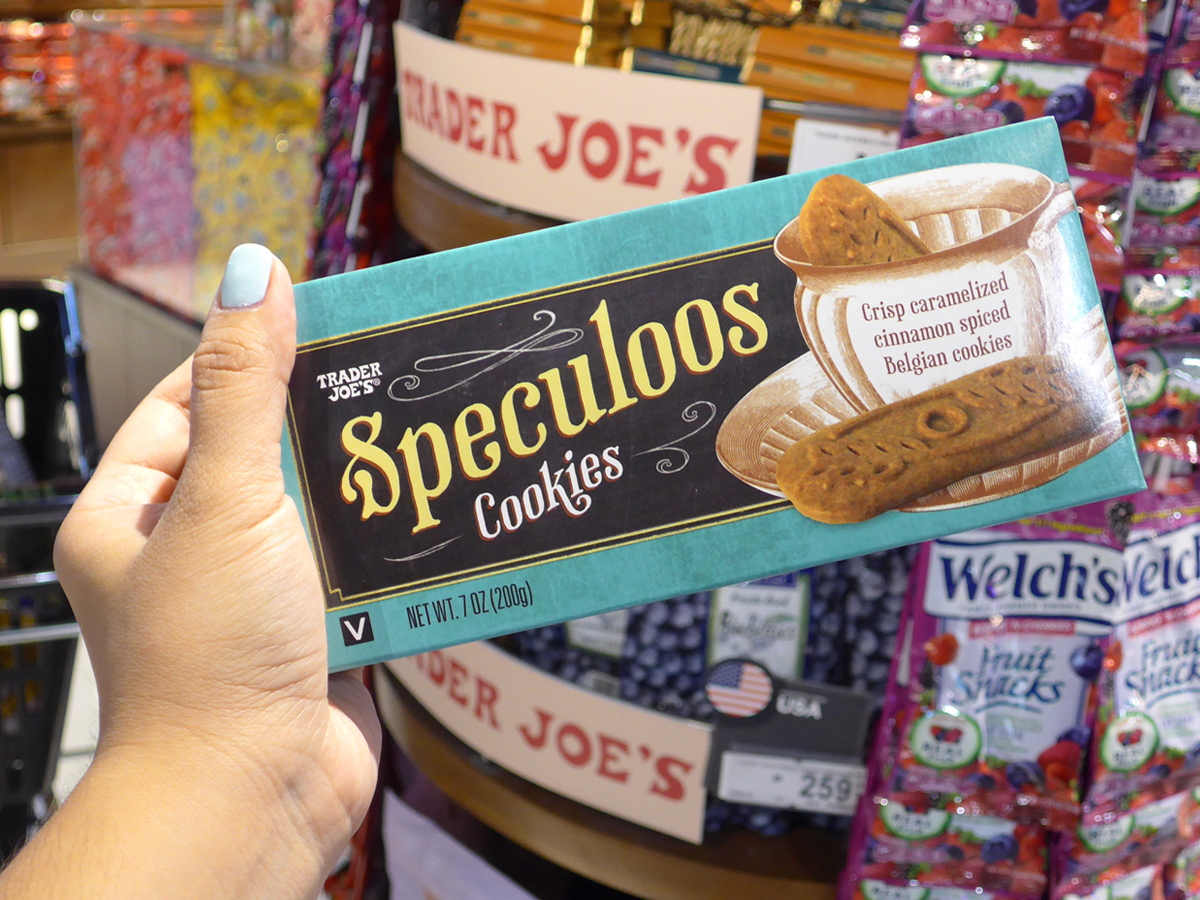 They even have some Trader Joe's products!!!! I spotted Speculoos cookies in cookie butter, and in chocolate, too! No need to buy online or get family from the US to stock up for me!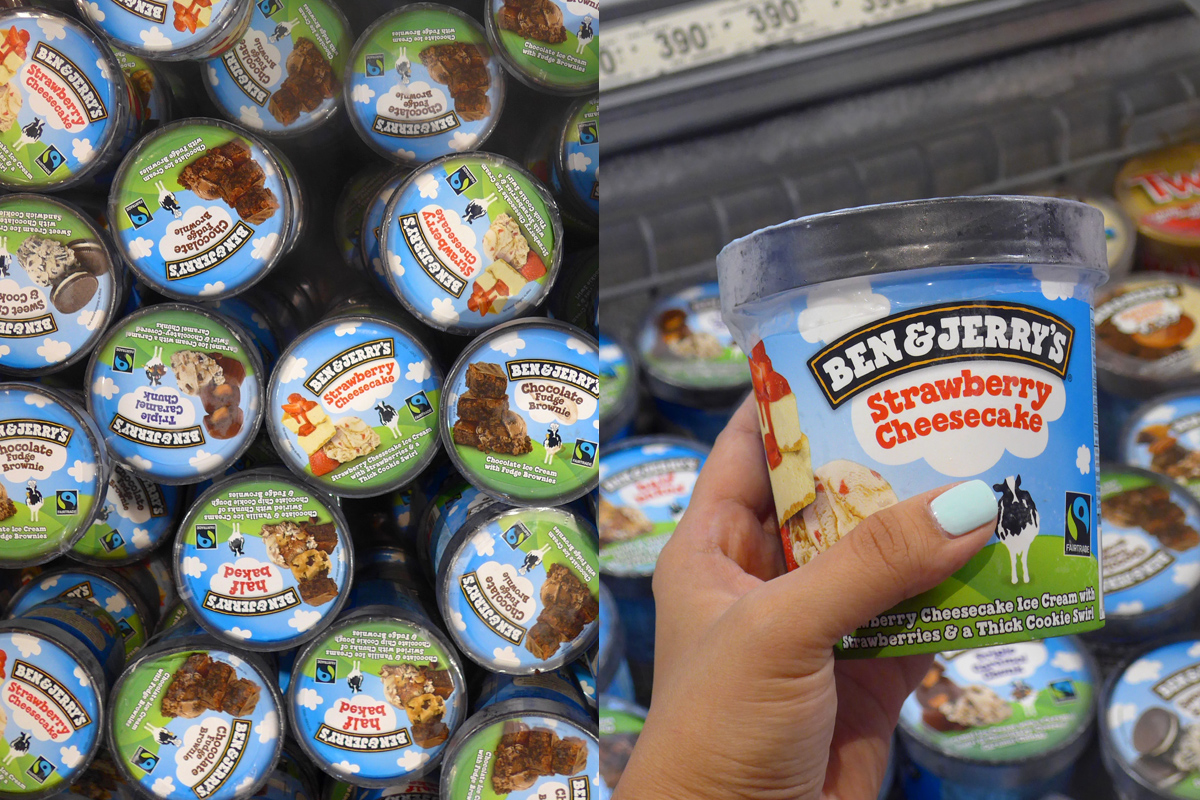 And if I went gaga over the pantry staples at the International section, I almost screamed with delight when I passed by the frozen section. I couldn't believe my eyes, they had my favorite ice cream– Ben & Jerry's strawberry cheesecake!!! I have been looking everywhere for this. While some local groceries and membership supermarkets carry Ben & Jerry's, I have never seen a tub of strawberry cheesecake in Manila ever. Now I know where to go when I want to stock up!
A One-Stop Shop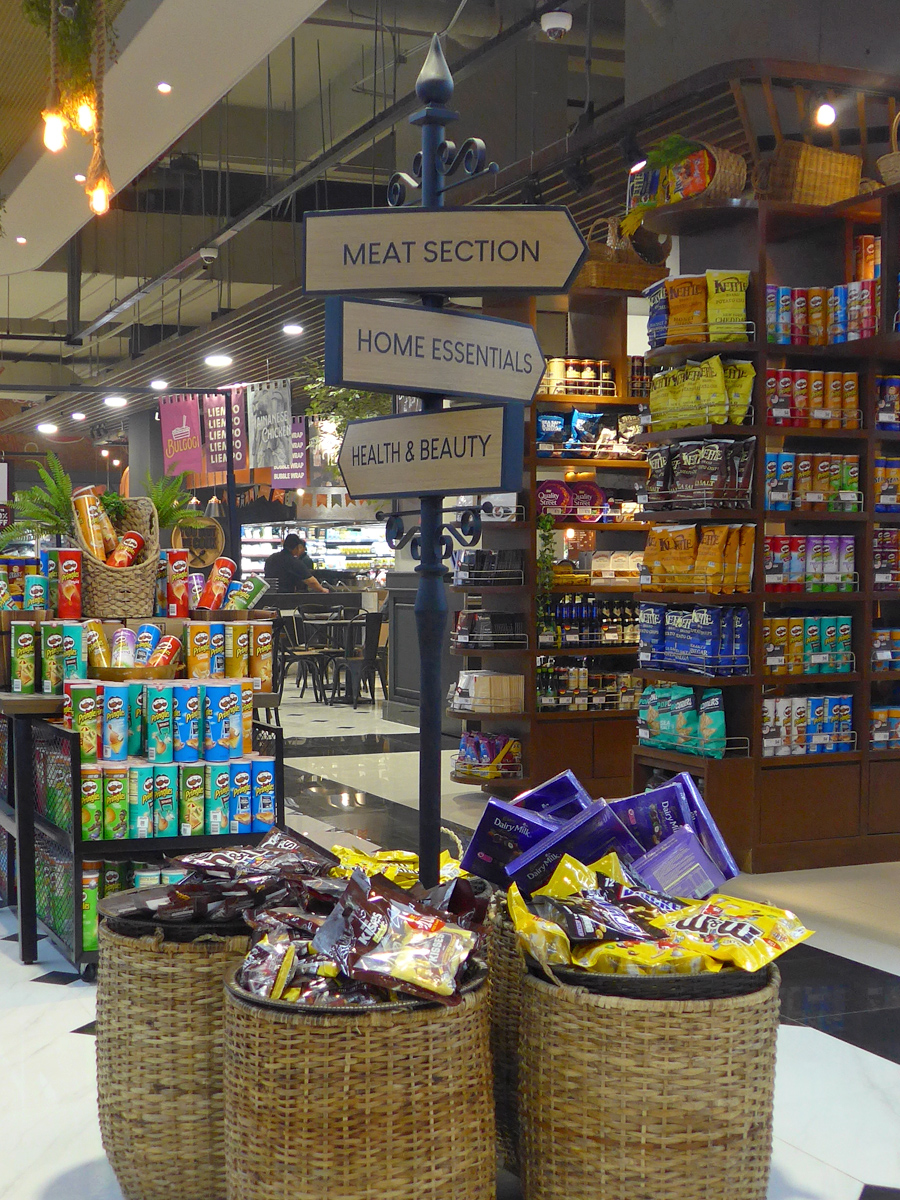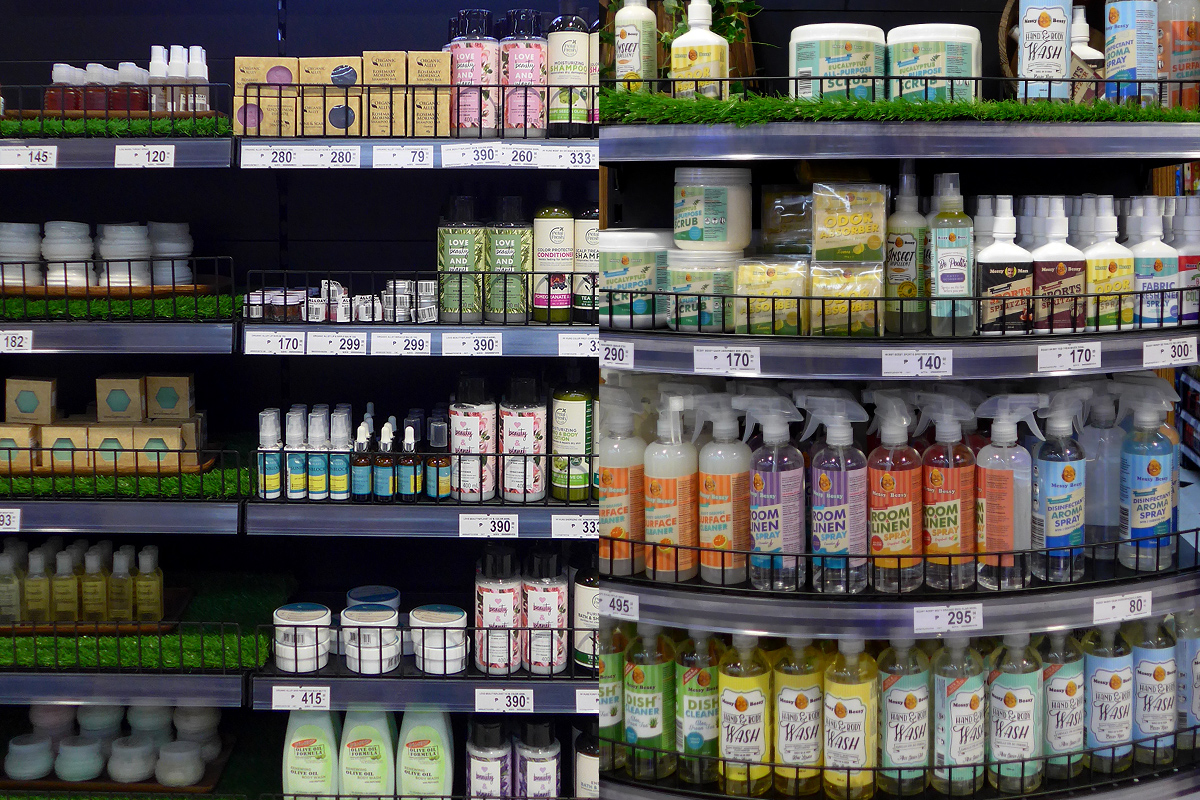 All Day Supermarket at Evia Lifestyle Center is really a one stop shop for all your grocery needs. They have the freshest produce available, with a variety of local and imported fruits and vegetables to choose from. Their meat section, with both fresh and frozen options, is impressive. Both their home essentials and health & beauty sections are well-stocked. They even have organic products from local brands like Ilog Maria and Messy Bessy.
With All Day Supermarket's extensive offerings, it is easily becoming my favorite grocery store. I love how it has everything I need to stock up my pantry with both local and international products. Doing the grocery with my daughter in tow is no longer a struggle, thanks to their Gastroville and Paluto sections. I can just easily buy her a quick snack when she gets hungry, and I can go back to my fuss-free grocery shopping!
Here's a short video of me sharing about my All Day Supermarket experience, including my top 3 finds: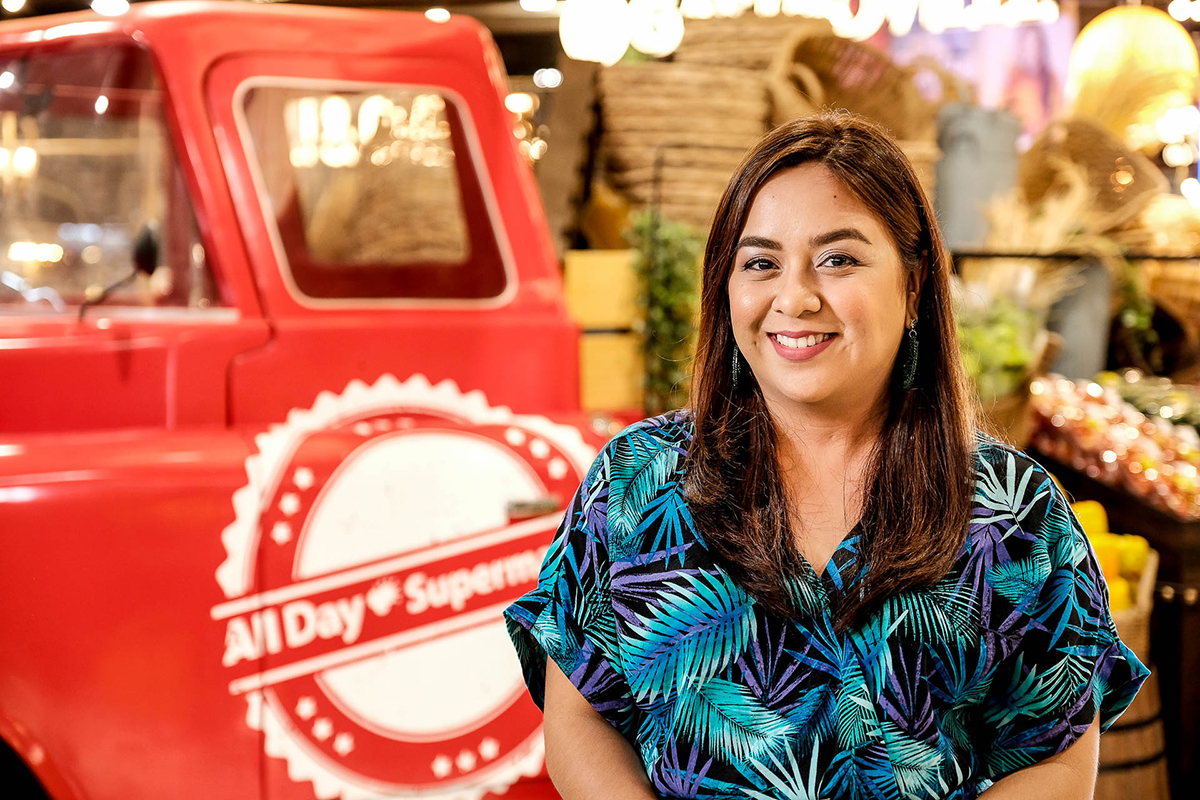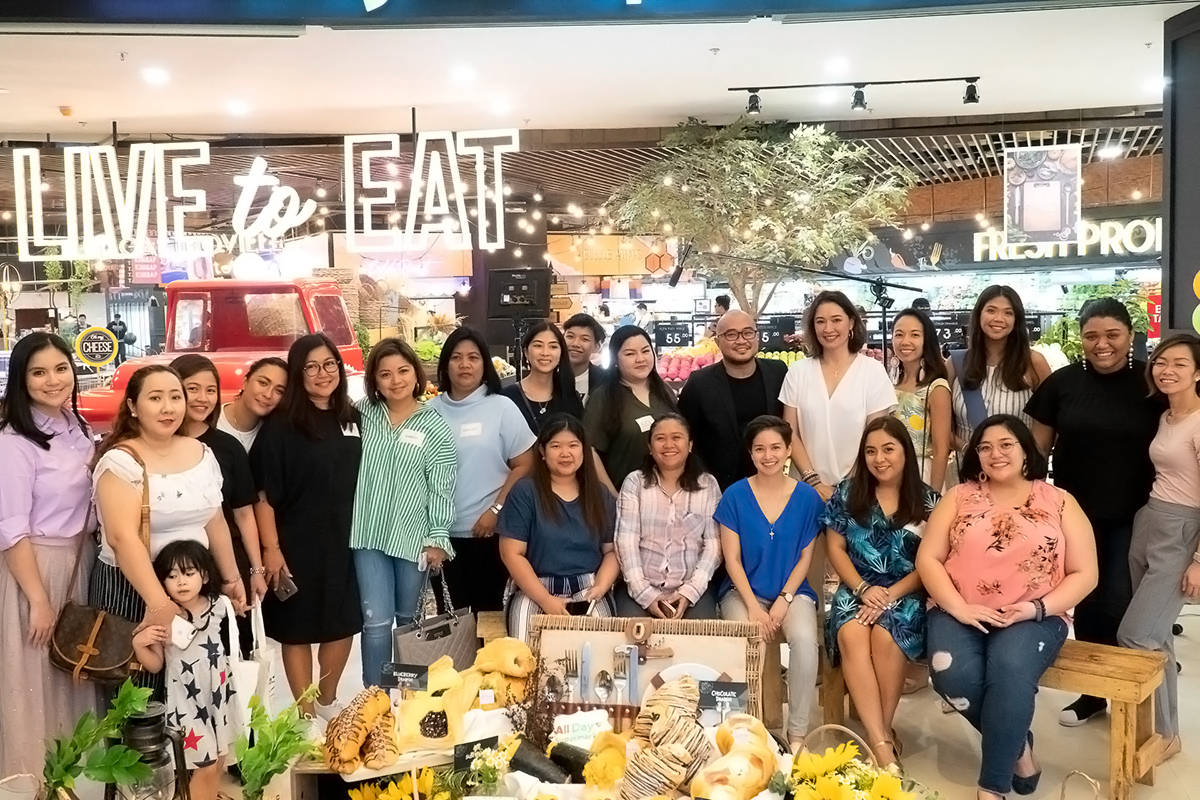 All Day Supermarket
Evia Lifestyle Center, Daang Hari Road
Website: https://allday.com.ph
Facebook: All Day Supermarket
Instagram: @alldaysupermarketph
Mothers Who Brunch
Facebook: https://www.facebook.com/MothersWhoBrunch
Instagram: @motherswhobrunch
Evia Lifestyle Center
Facebook: https://www.facebook.com/evialifestylecenter
Instagram: @evialifestylecenter