When Mothers Who Brunch invite you to an event, you can be sure it will be filled with useful kitchen tips, sumptuous food, and lots mommy fun. The Pantry Play last November 21, which Michelle and Sabrina hosted with Lock & Lock Philippines, was no exception.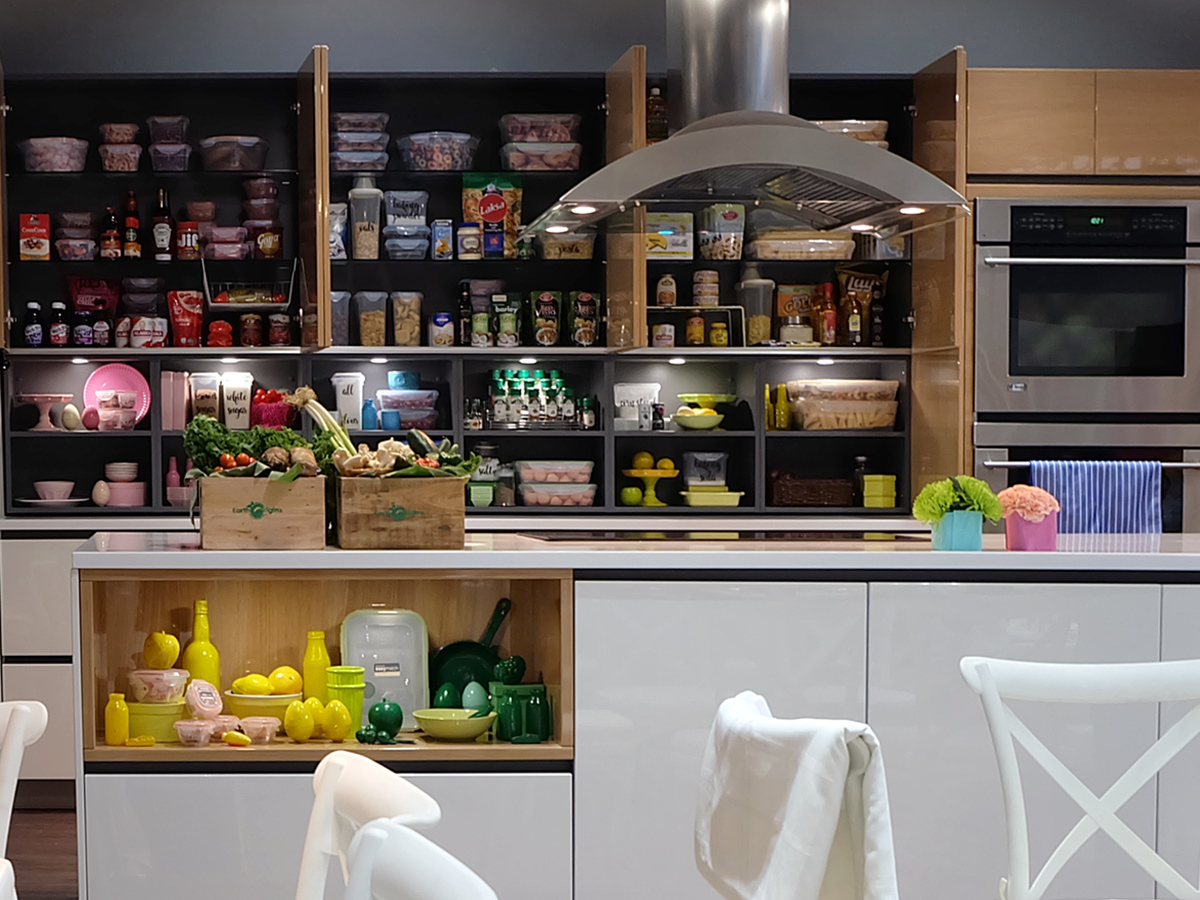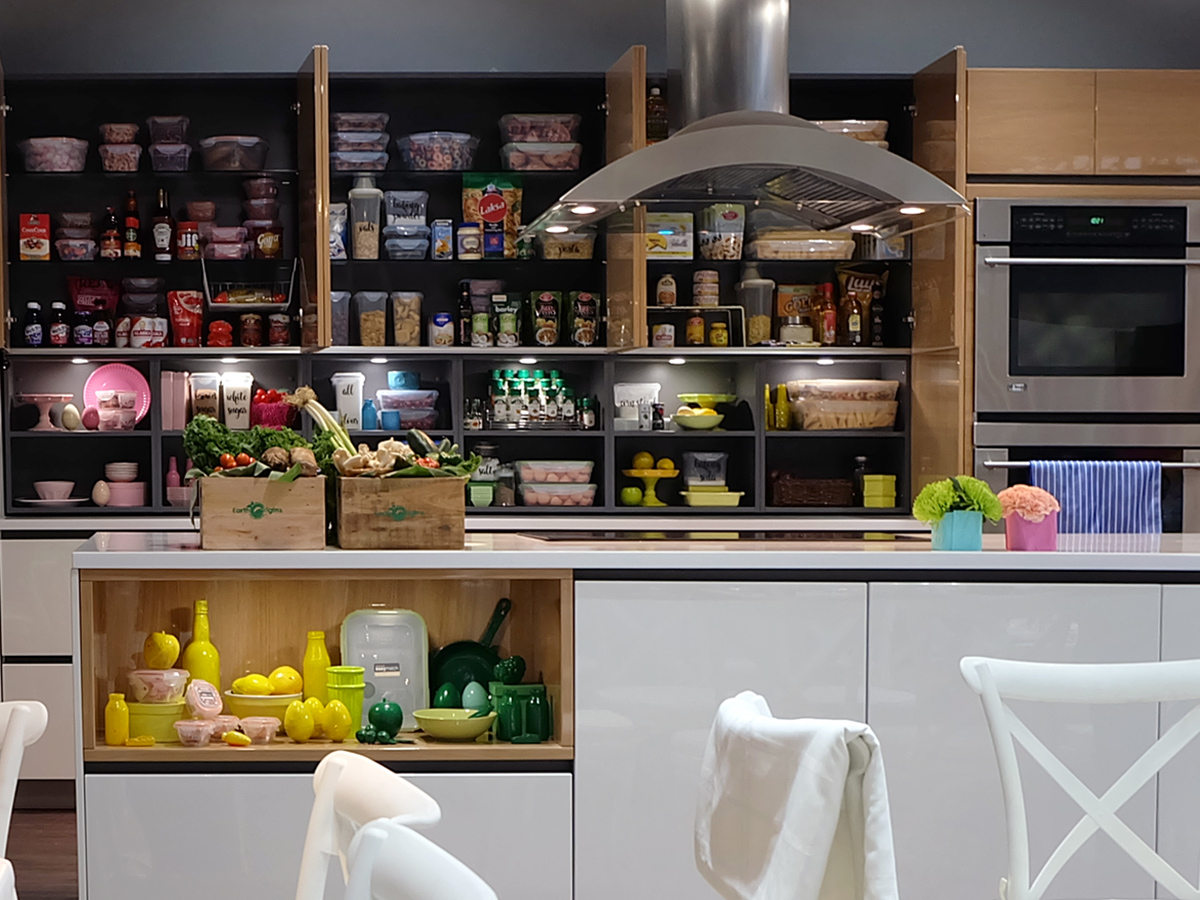 The Häcker Kitchen was turned into an ultimate dream cooking space. Shelves were stocked, everything organized neatly into their own space.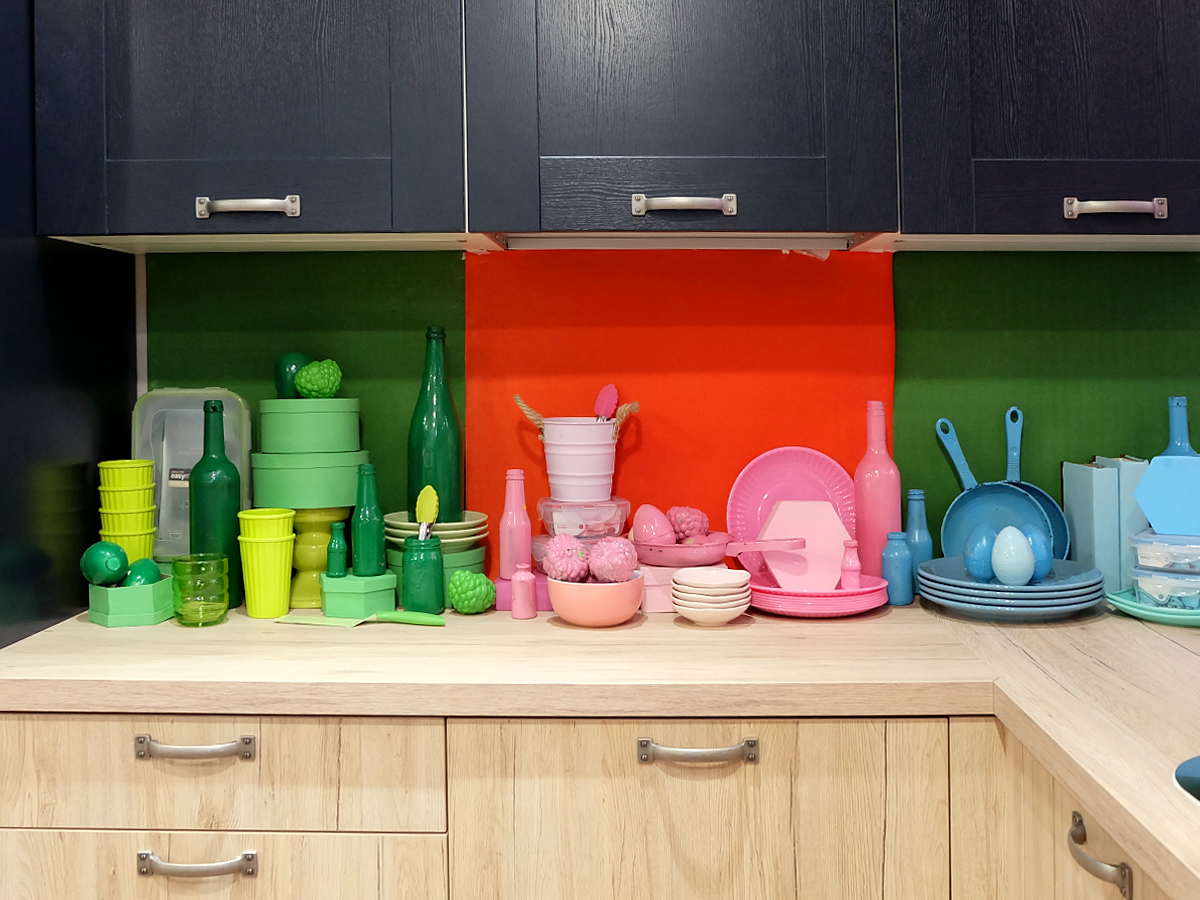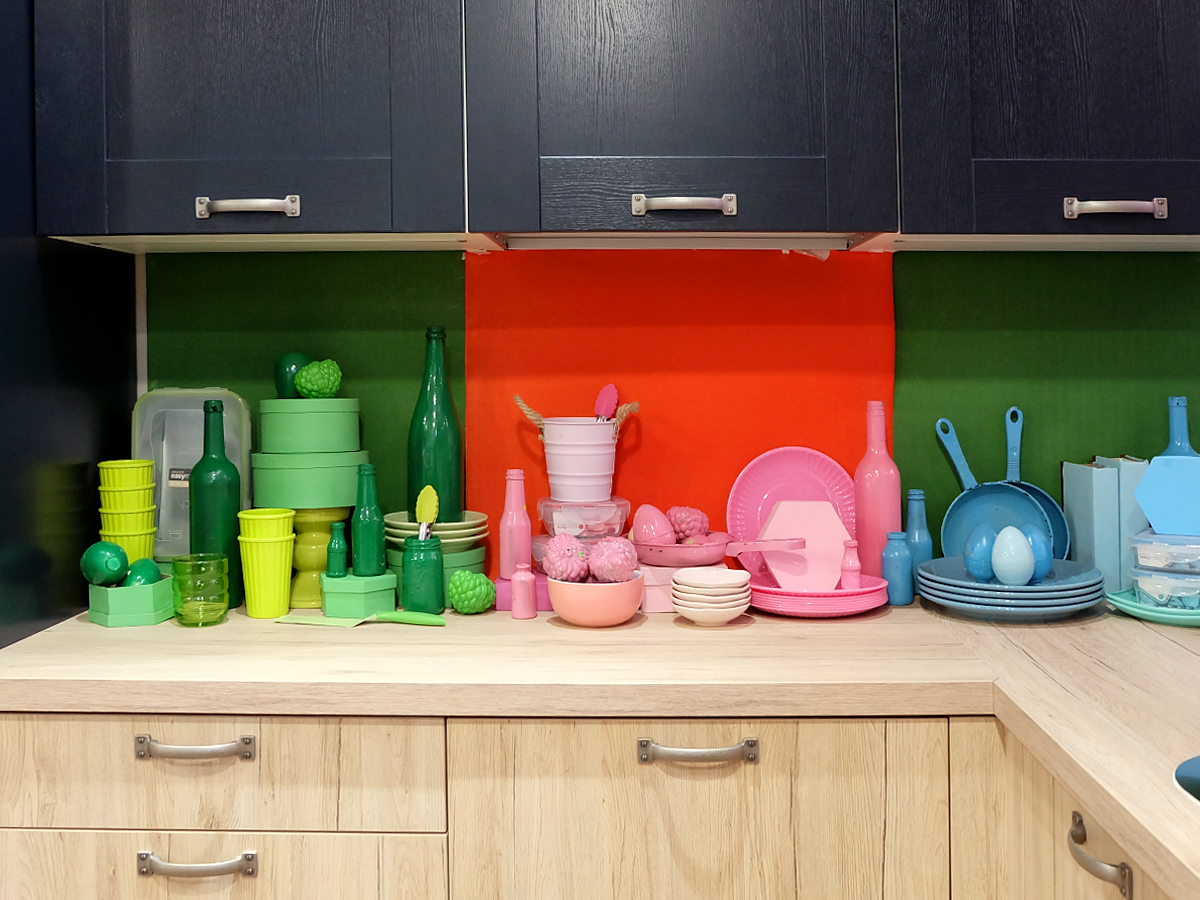 The sisters of Boqueria Lifestyle Market styled the entire place into a colorful haven, it was hard not to envy all the pretty little nooks. I mean, who wouldn't be awed by all these gorgeous pieces, right? Major lust!
Organizing the Pantry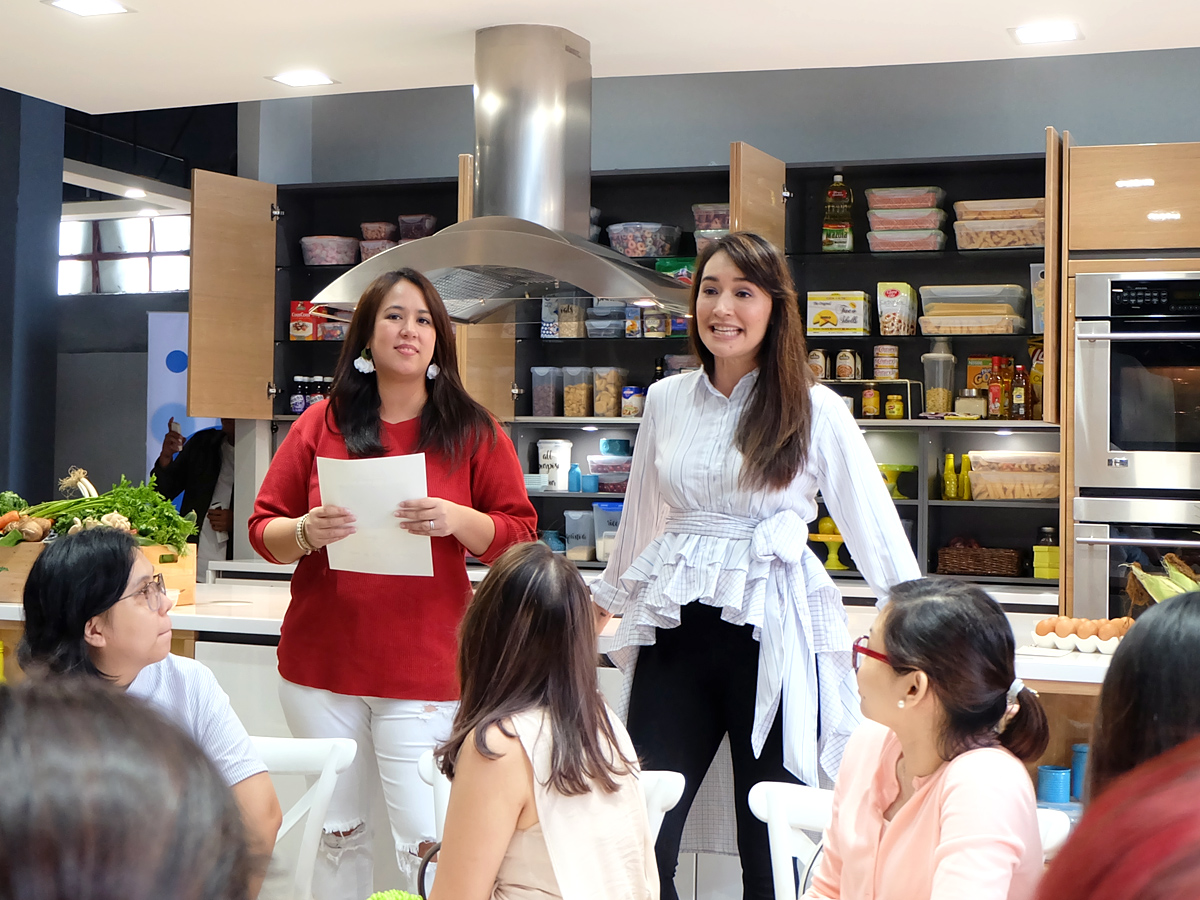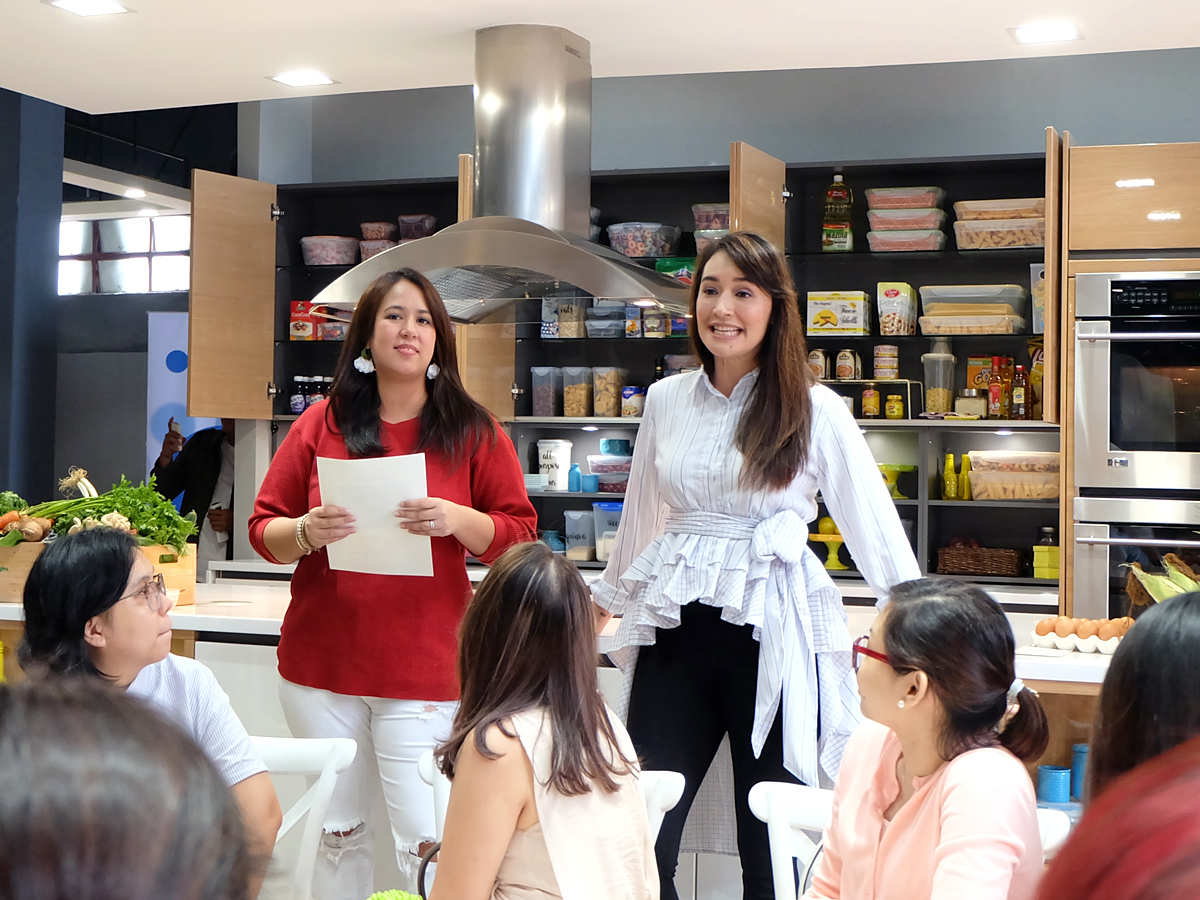 Sab and Mish started off the event by sharing tips on achieving a neatly organized pantry.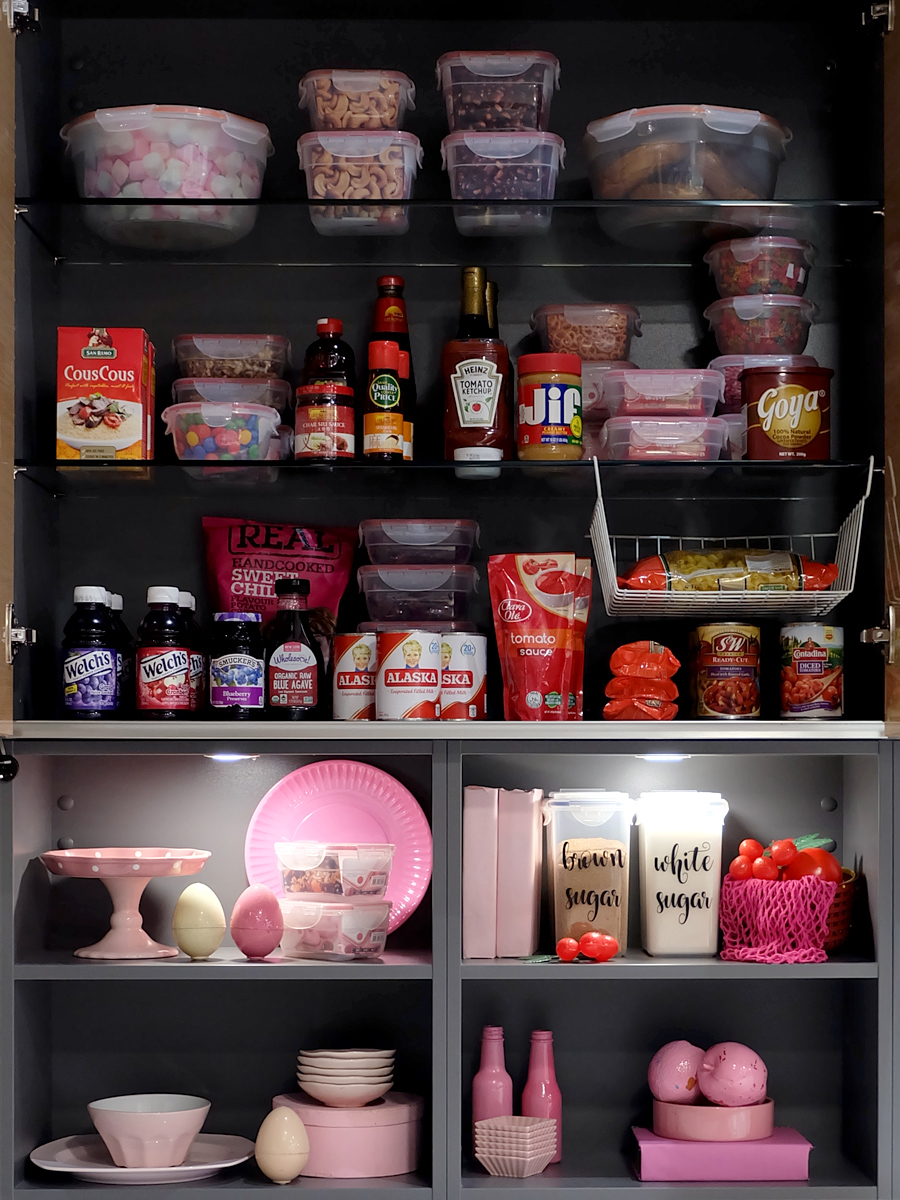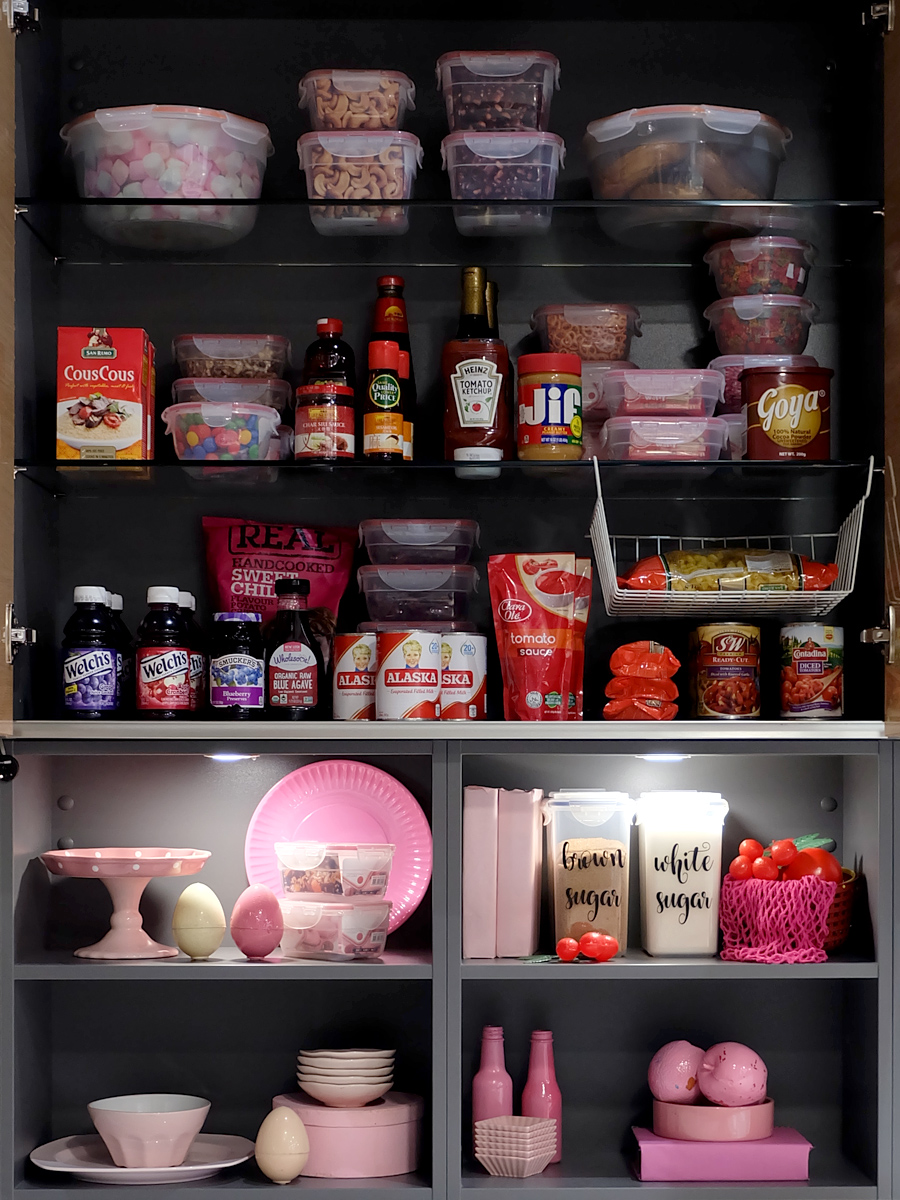 Grouping food by category allows you to know exactly where everything is. This saves you from rummaging through your pantry in search for that can of tuna, or that tiny bottle of food coloring (Hello, me!). Placing snacks and cereals at eye-level for the little ones allows them to grab what they want, without having to ask for help. By organizing and having an allocated place for each item, less time is wasted.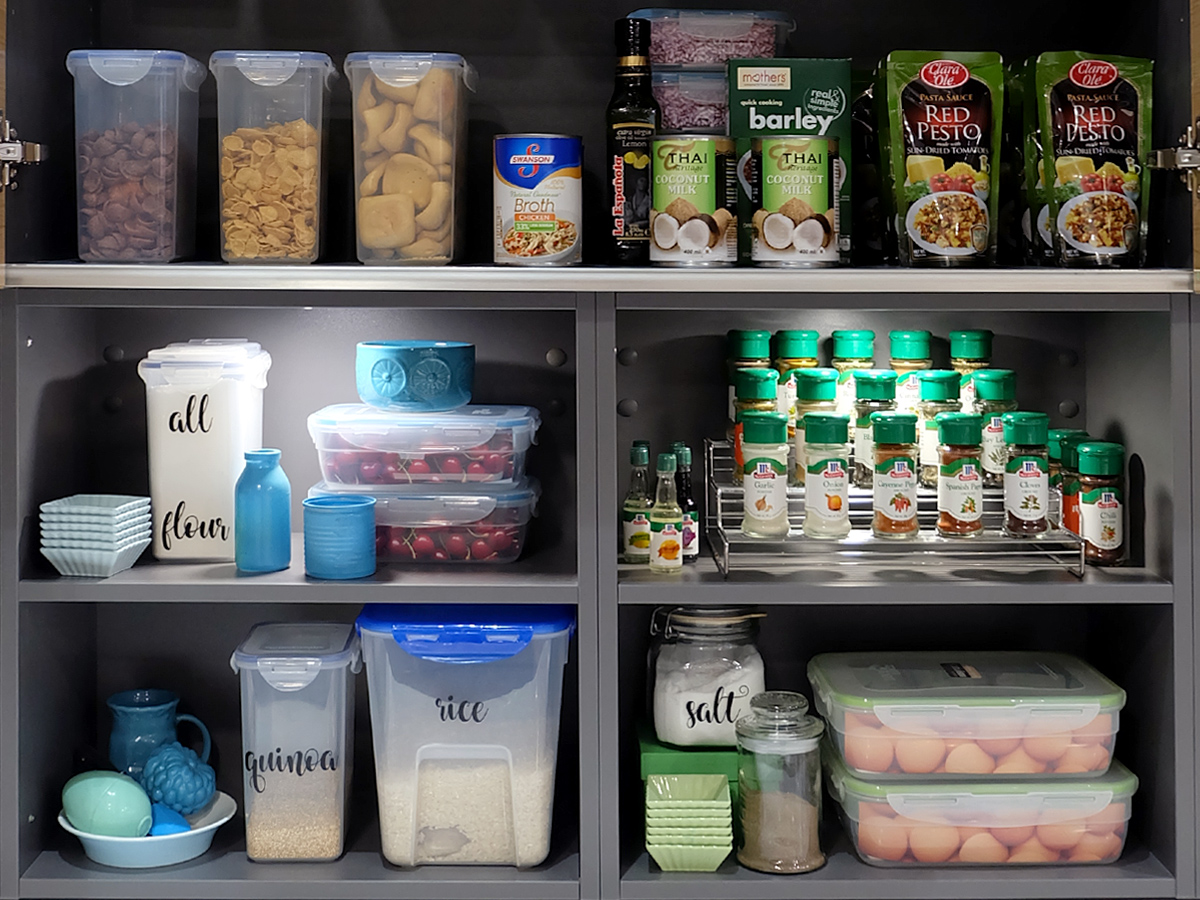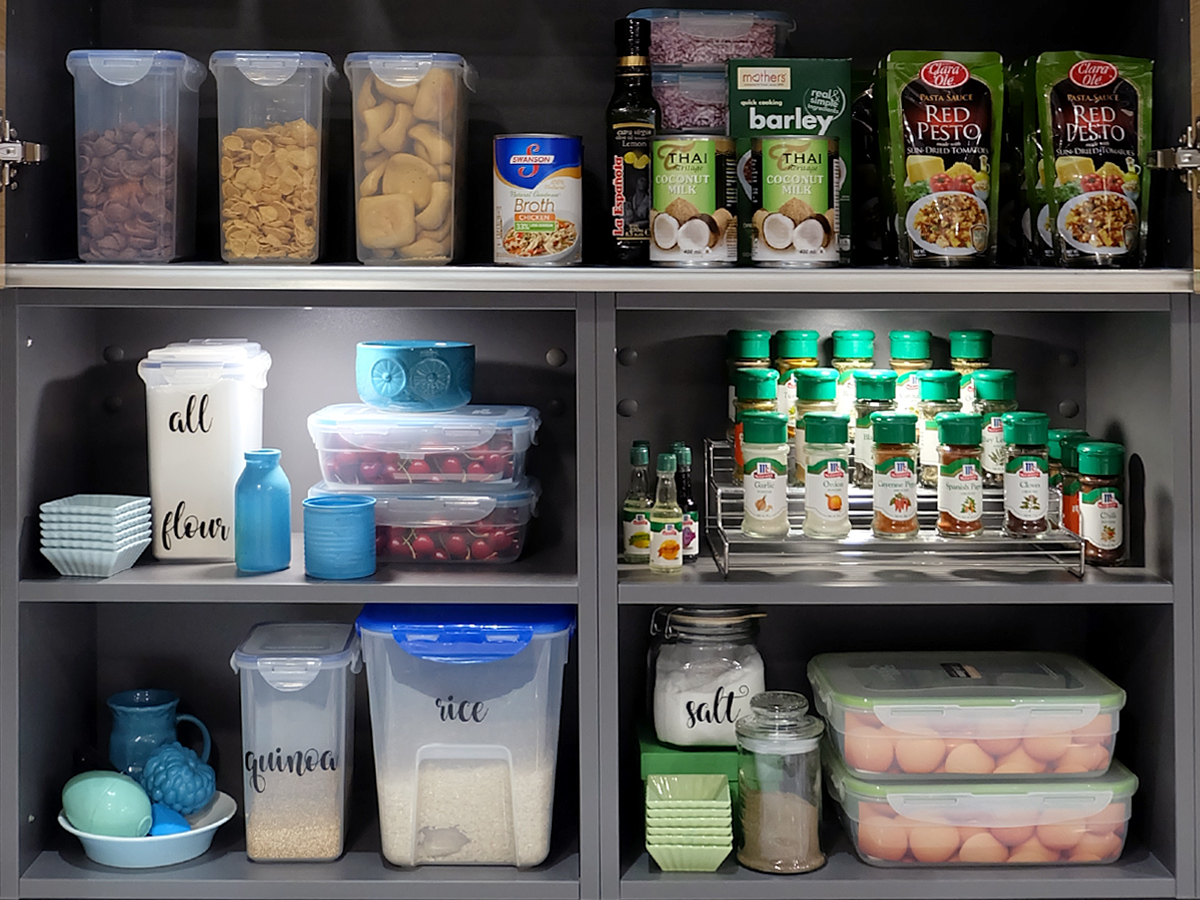 Bins, baskets, racks, trays and food keepers, all help in keeping things neatly organized in the pantry. Dry items like rice, flour, pasta, sugar and cereals, can be stored in clear containers where its contents can be easily seen. This helps reduce wastage and over buying. Say bye-bye to 3 unopened boxes of corn starch! My mommy brain can tell you that this has happened to me way too many times!
Adding labels like these #HappyStickerLabels by HappyInc.PH not only does the job of identifying contents, they help prettify the pantry, too!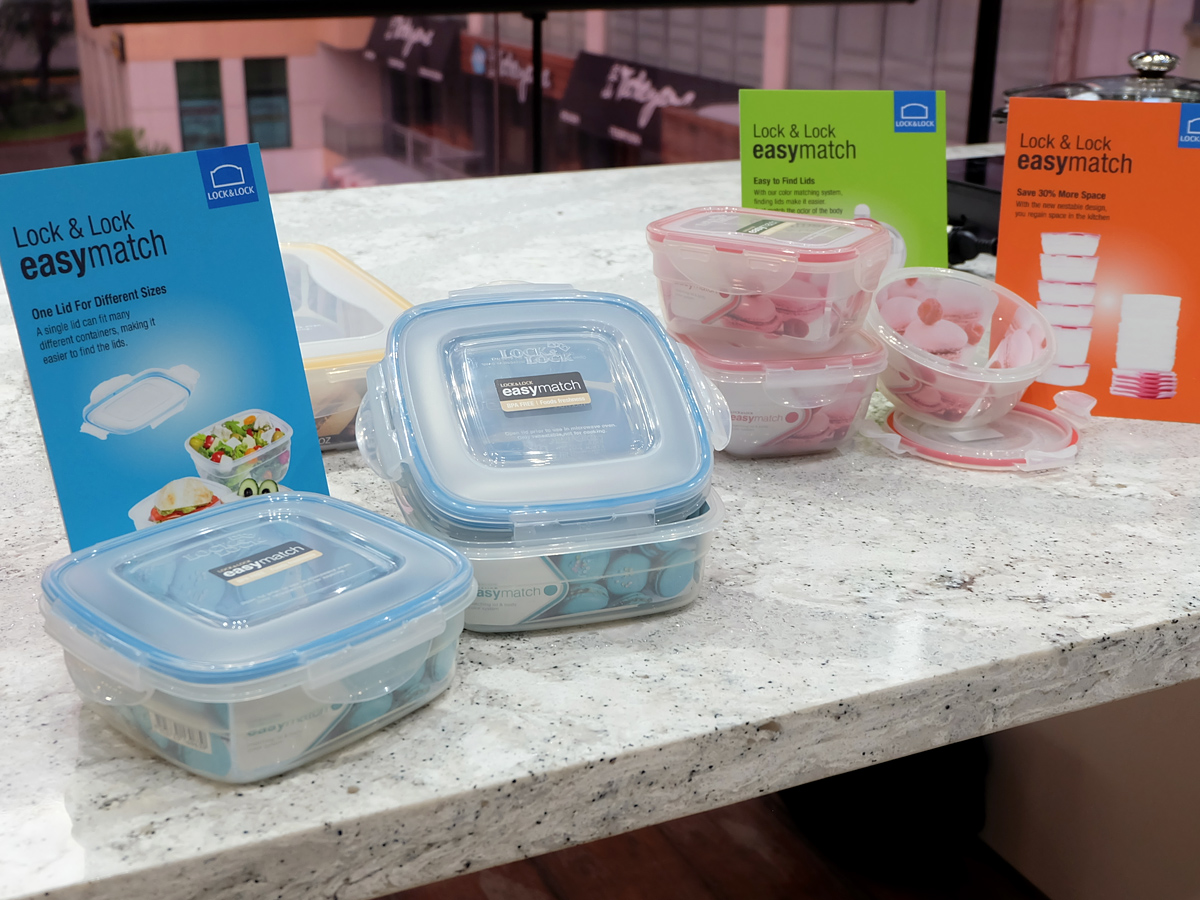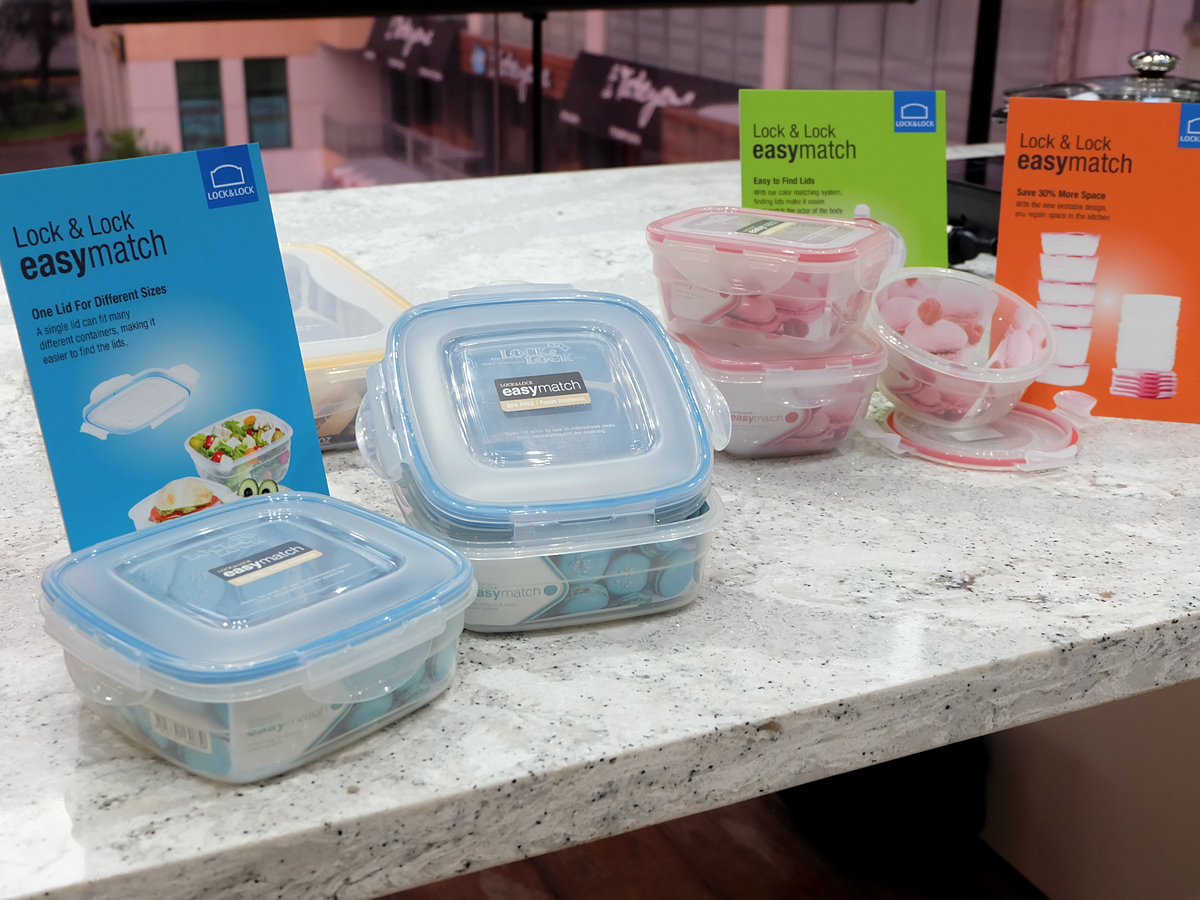 When it comes to choosing food keepers, Lock & Lock is definitely one of my favorite food storage solutions. The latest Lock & Lock Easy Match containers is a must in every kitchen! The Easy Match collection comes with a nestable design, so you can easily stack the bodies when they are not in use. Such a space saver! No need to worry about the hassle of matching food keepers to their lids either, because they are now easier to find with the color-coordinated lids and bodies. Admit it, we've all been there!
And as with all Lock & Lock food keepers, Easy Match is also 100% airtight, keeping food fresher for longer. They are really perfect for the pantry, the refrigerator, and even for those packed lunches, too!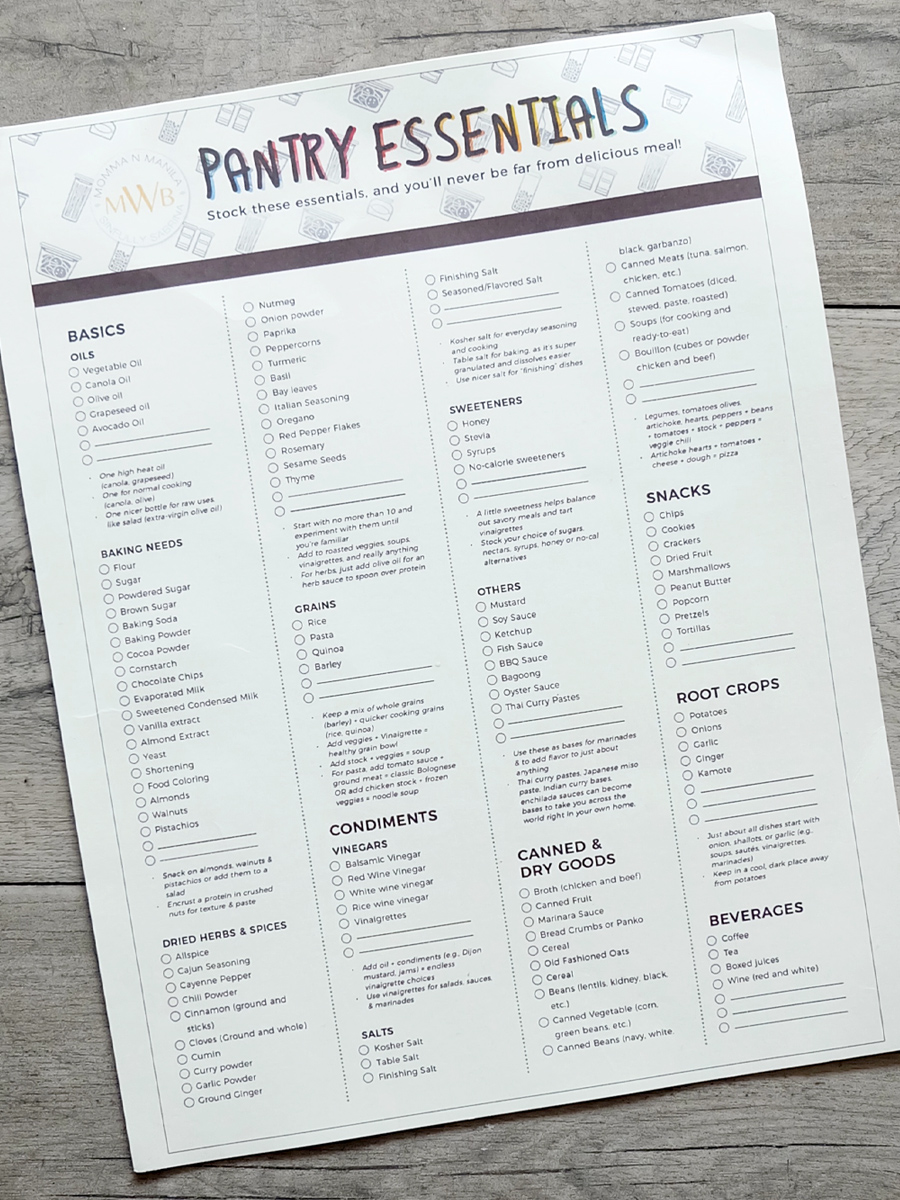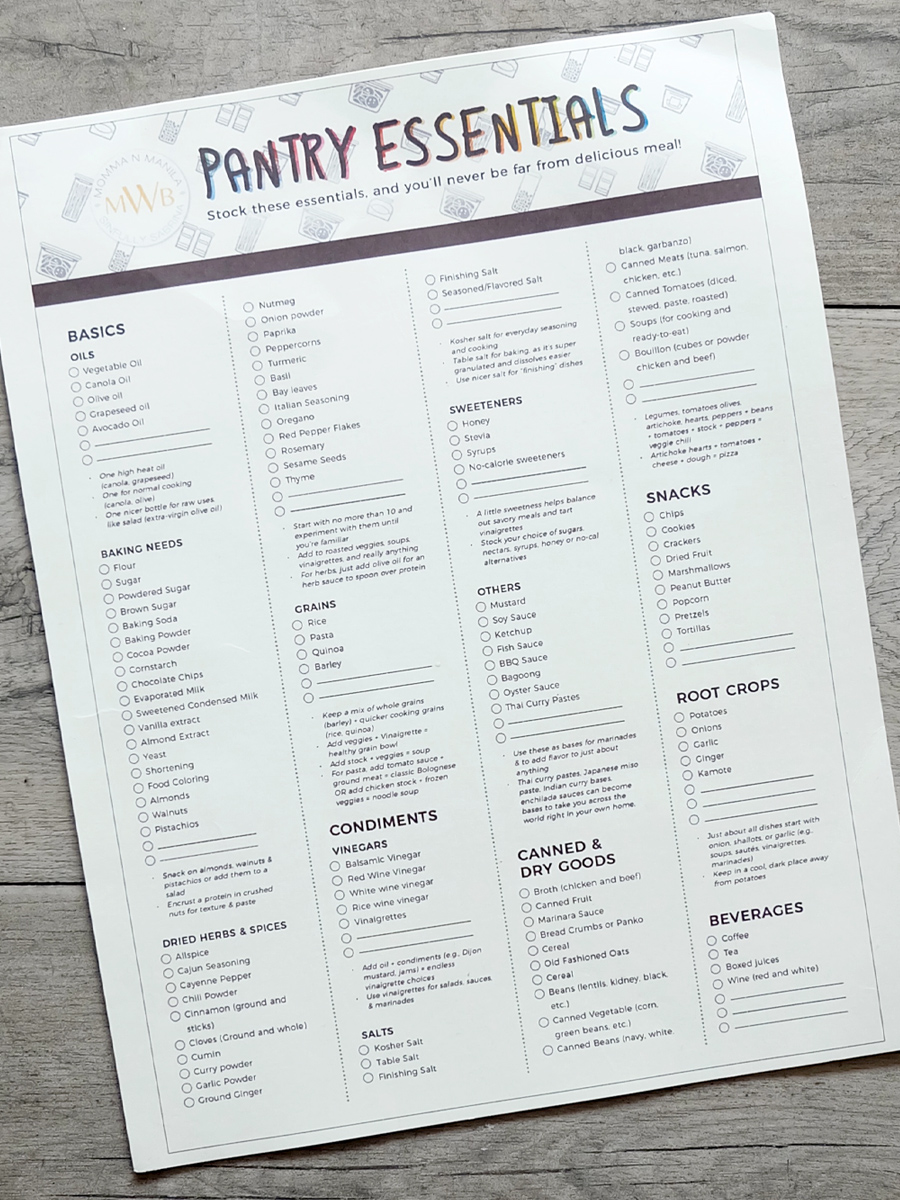 Mish and Sab also shared this list of Pantry Essentials, because really, a well-stocked pantry is motivation enough to cook a delicious meal!
The Brunch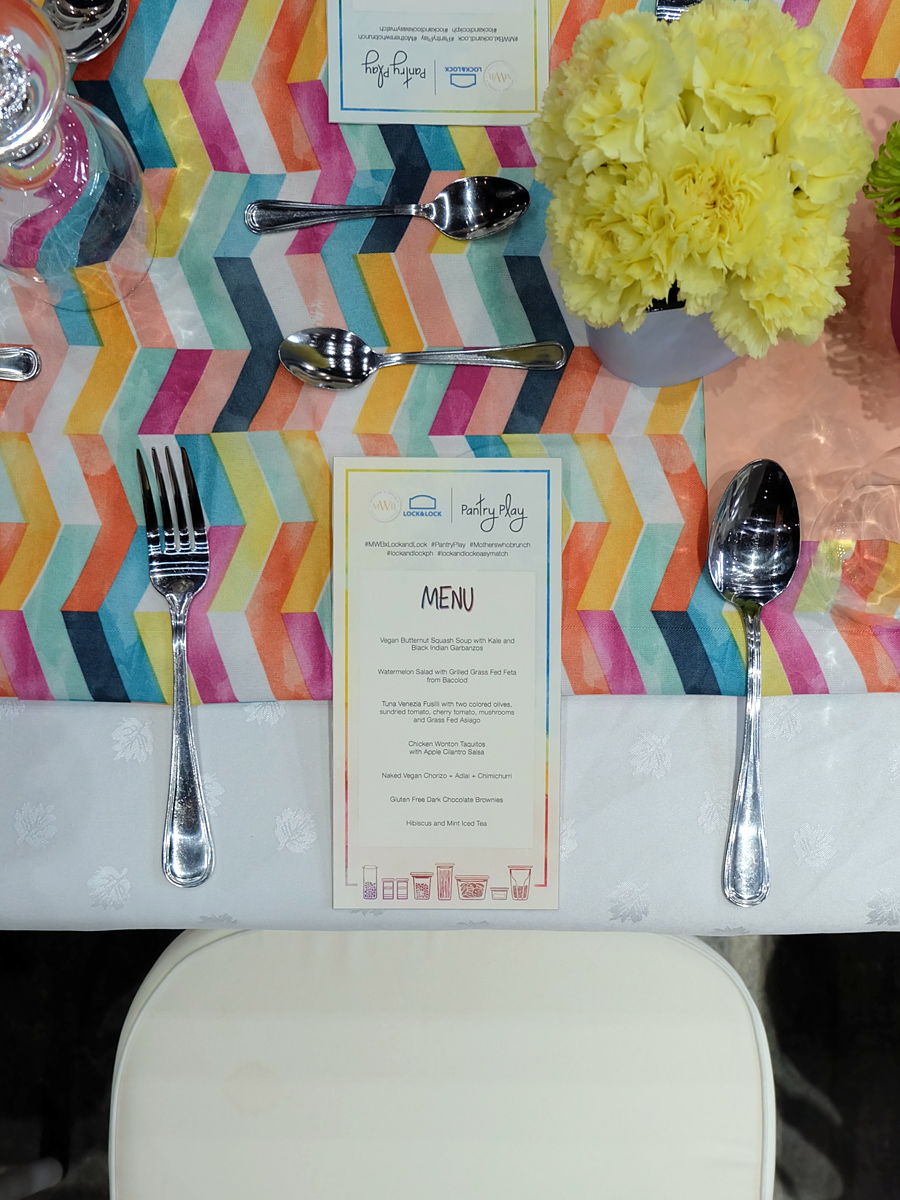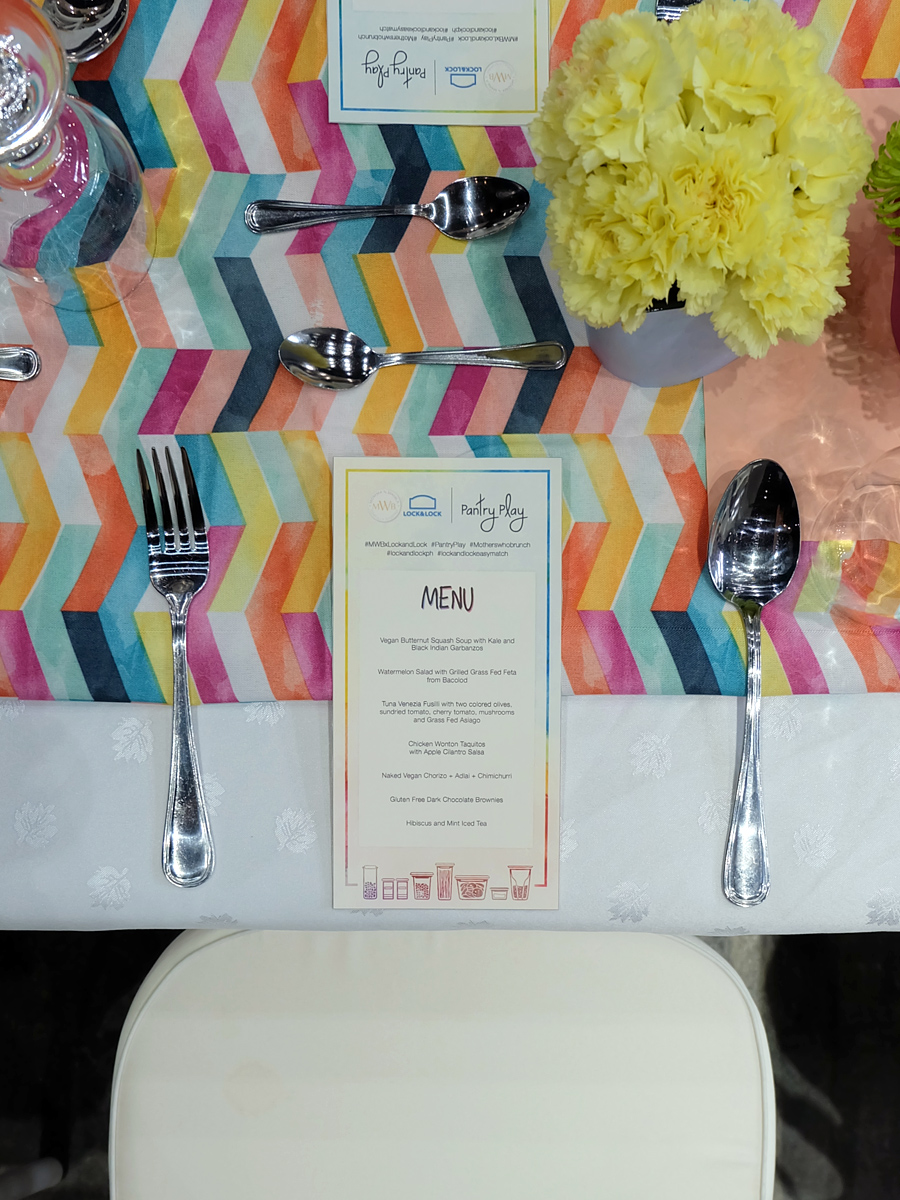 While Mish and Sab were sharing tips on achieving an organized pantry, we were treated to a healthy and sumptuous spread by Yogi Brunch.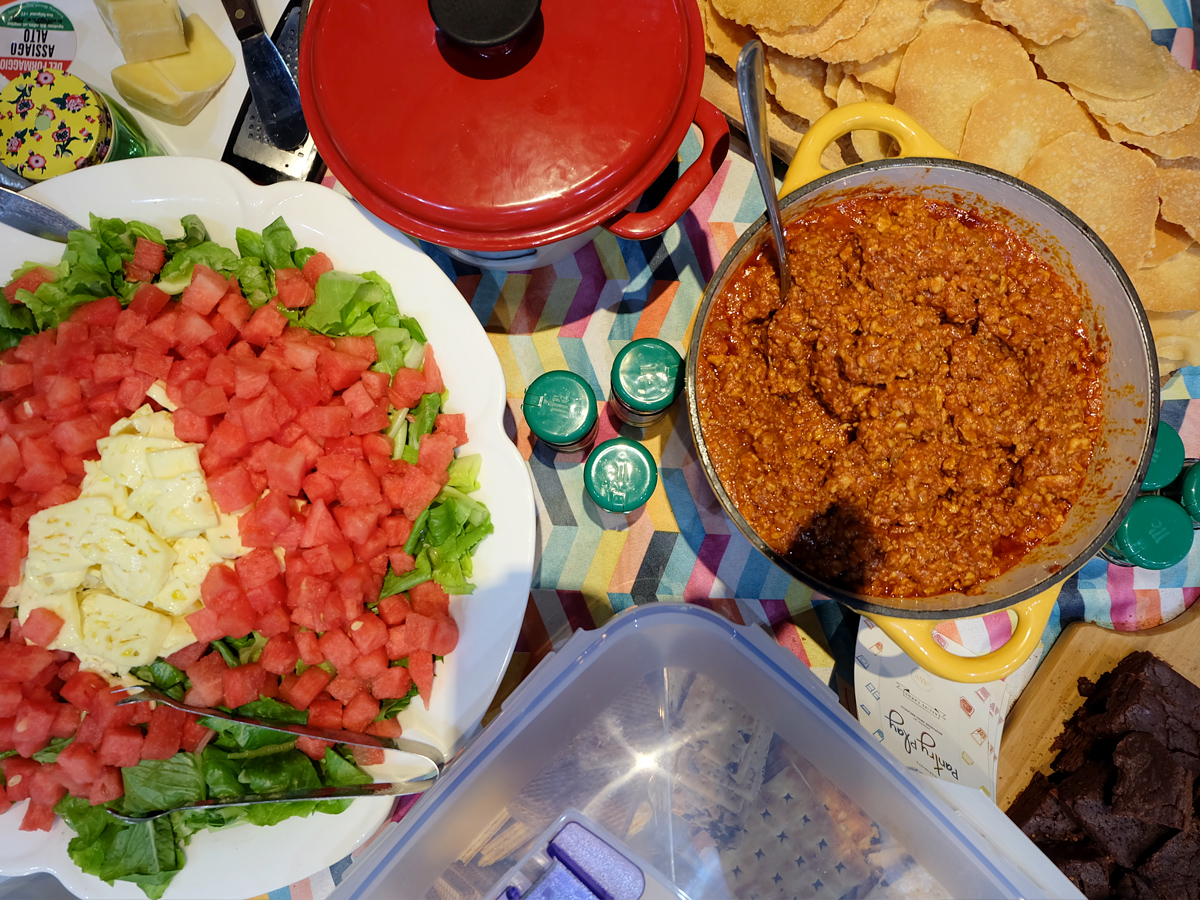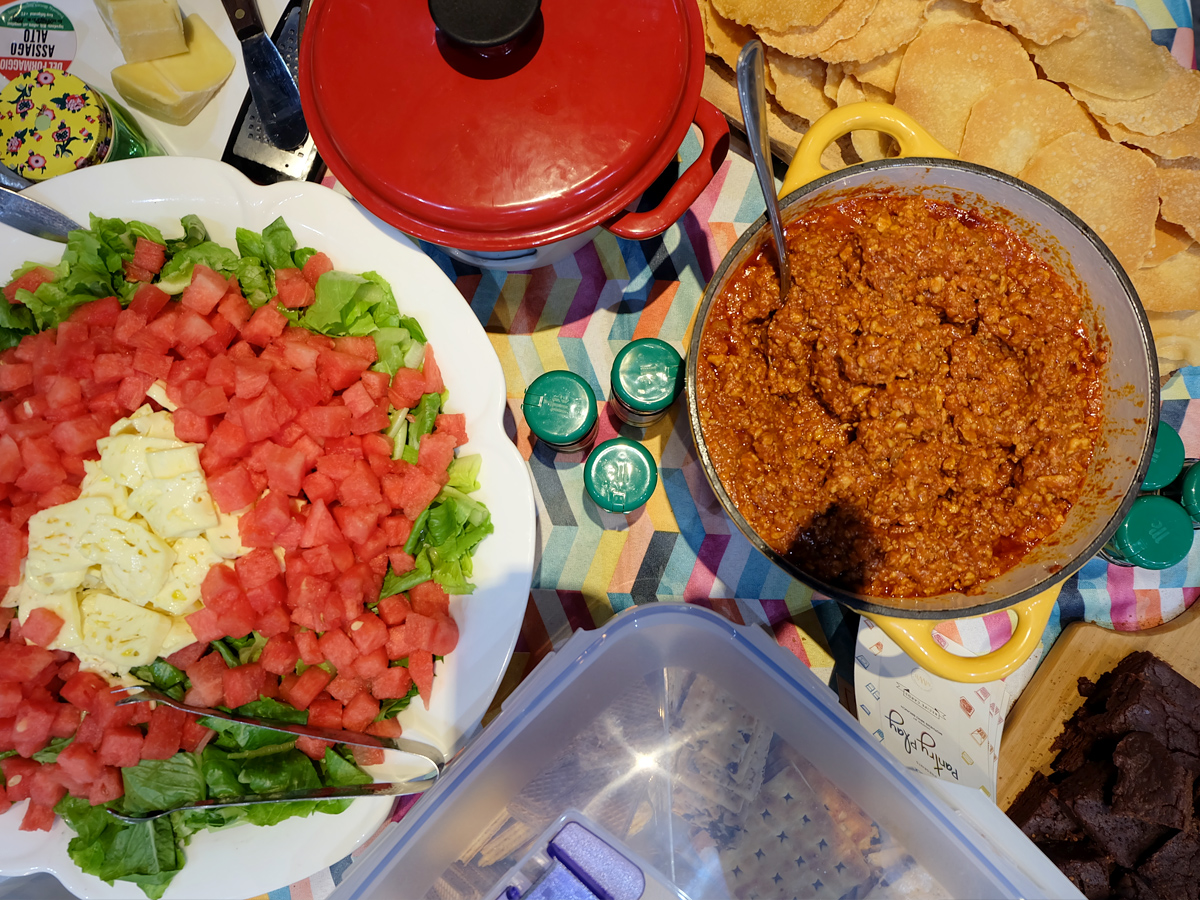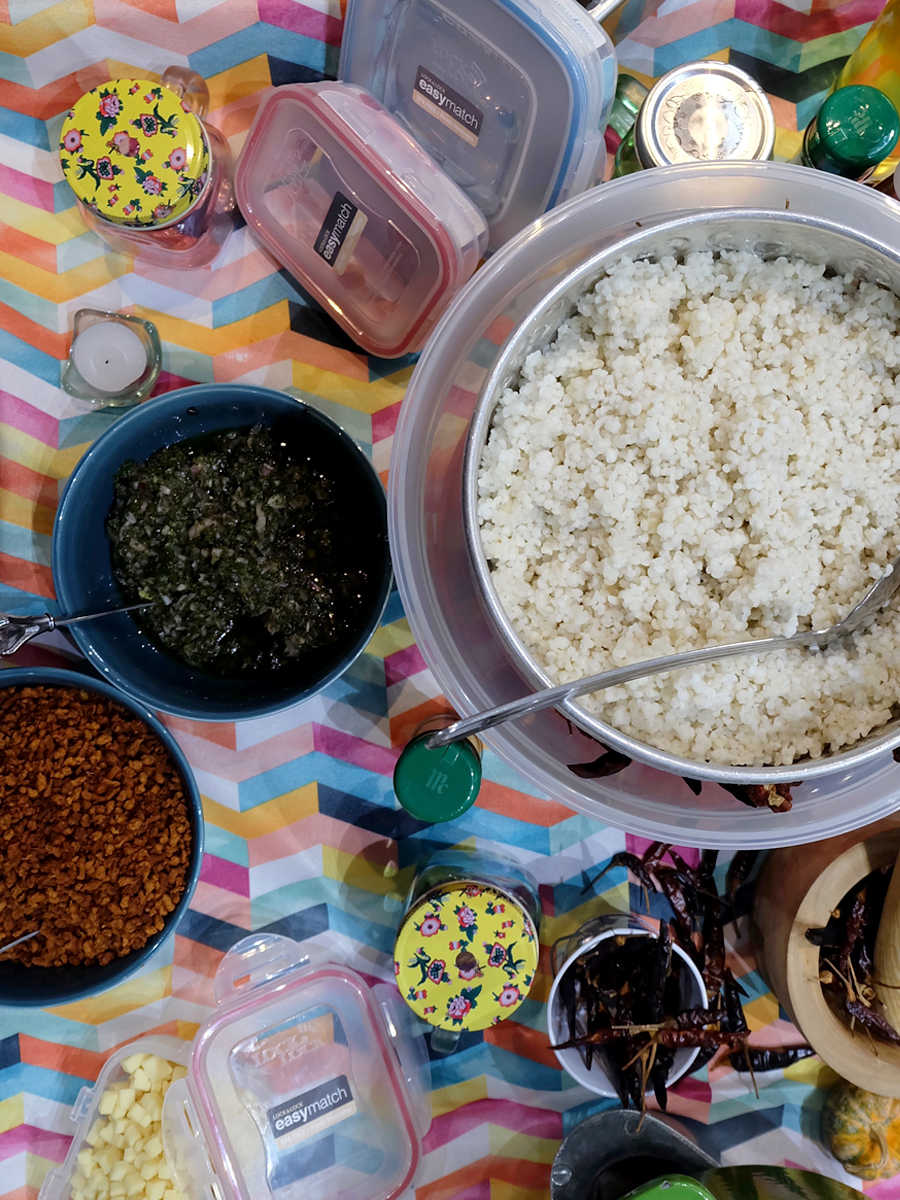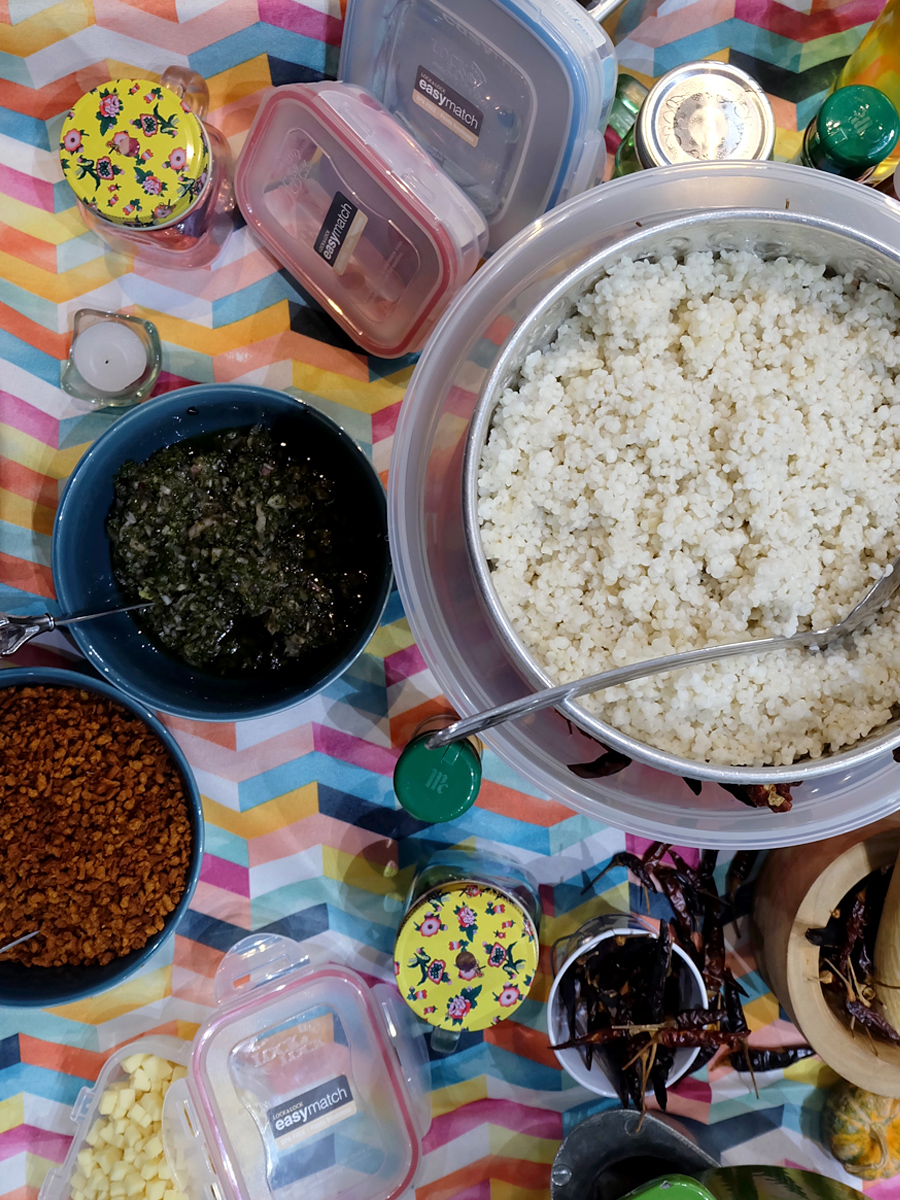 For starters, we had butternut squash soup with black Indian garbanzos, watermelon salad with grilled feta, and chicken wonton taquitos with apple cilantro salsa (so good!). We then had tuna fusilli, and vegan chorizo, served with adlai and chimichurri (triple yum!). For dessert, there were gluten free dark chocolate brownies. What a spread! Both my palate and tummy were happy!
Pantry Play Challenge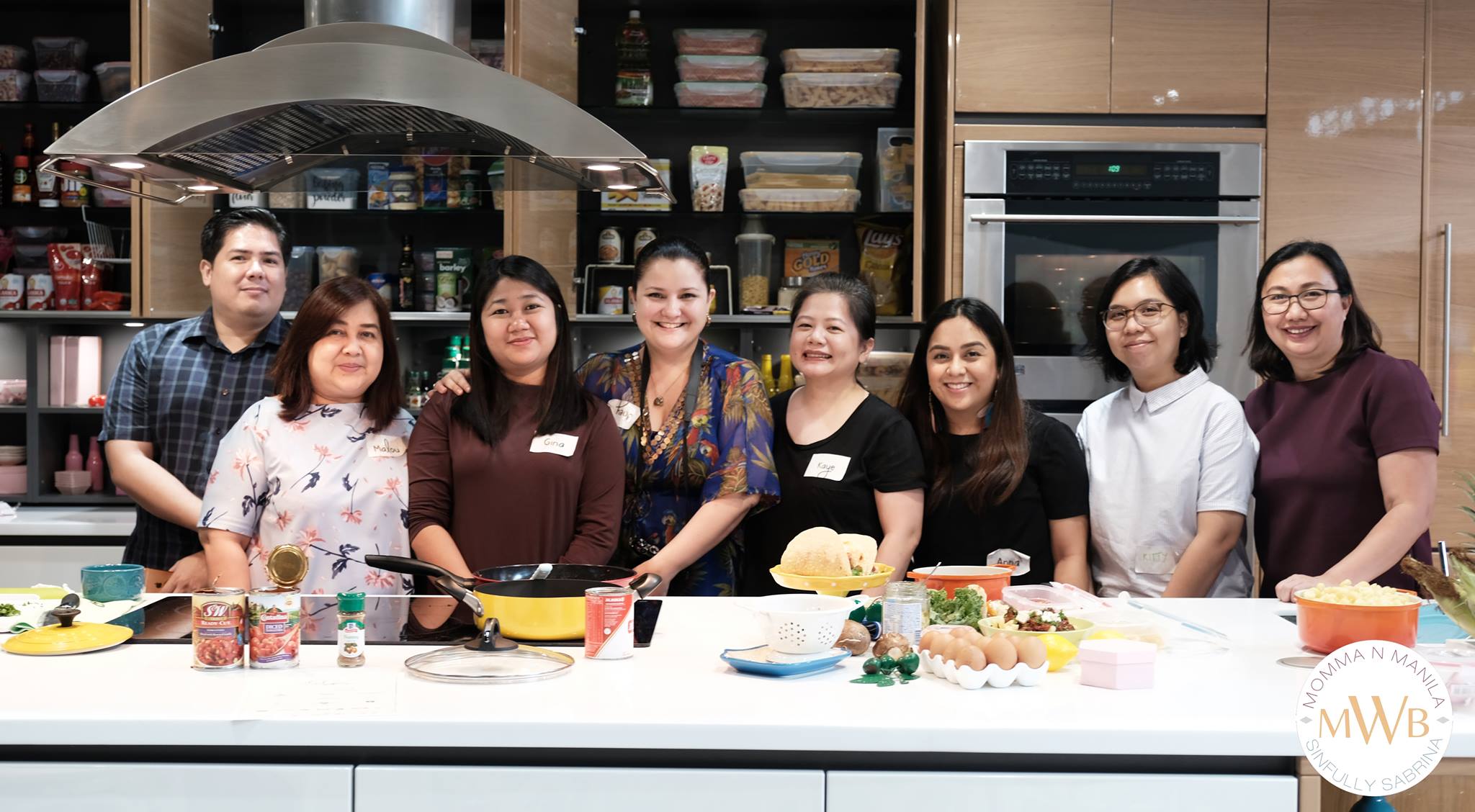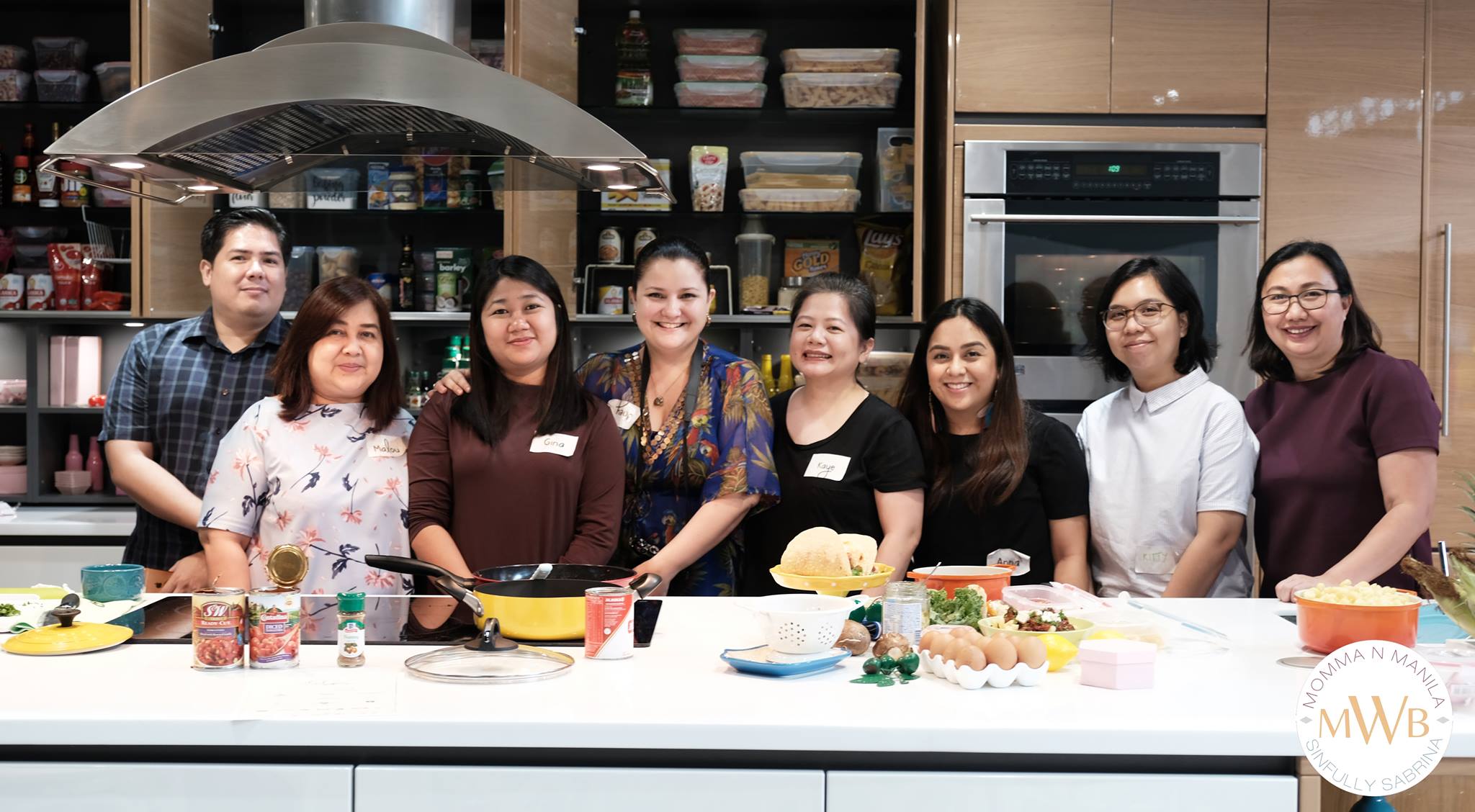 For a little friendly competition, we were challenged to a cook off. Separated into three teams, we were tasked to come up with a dish or two, using everyday ingredients from the pantry. Here's Team 1.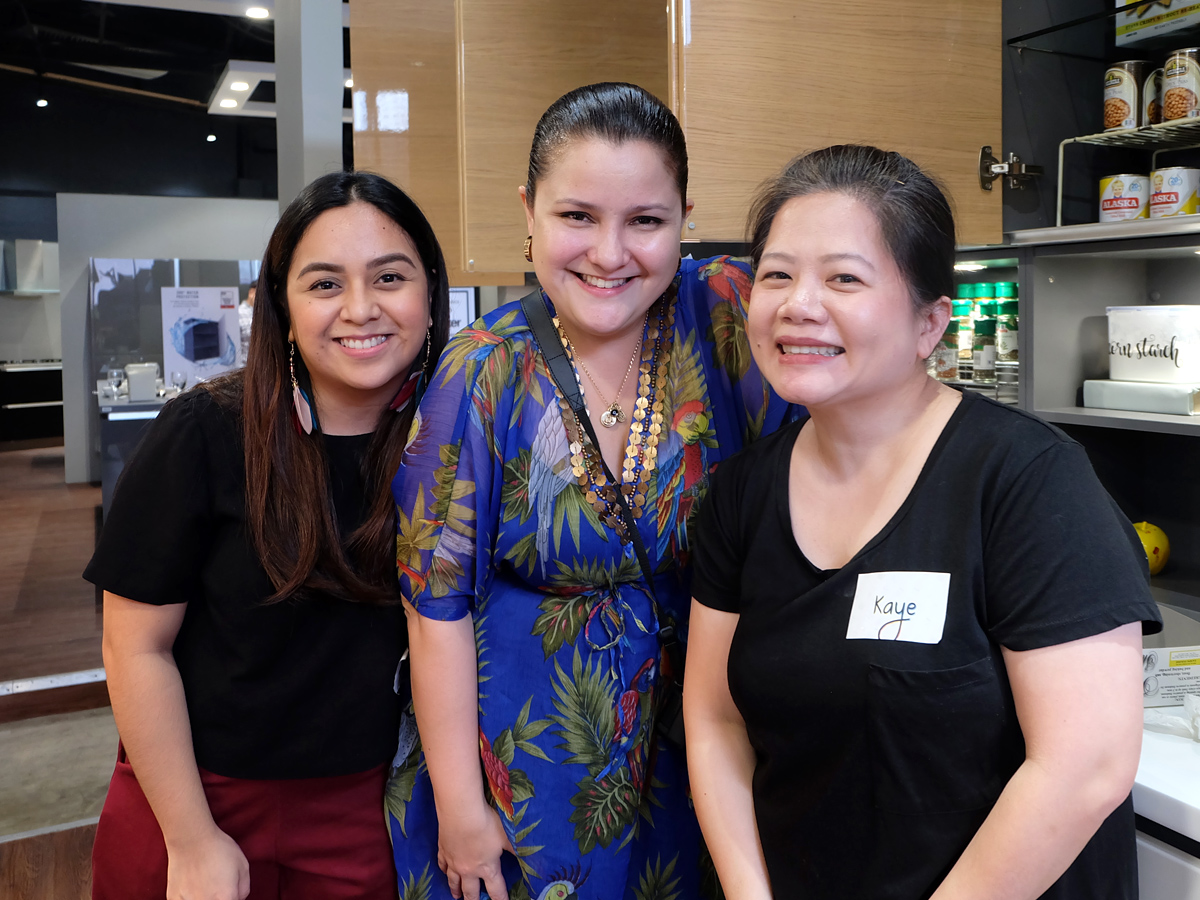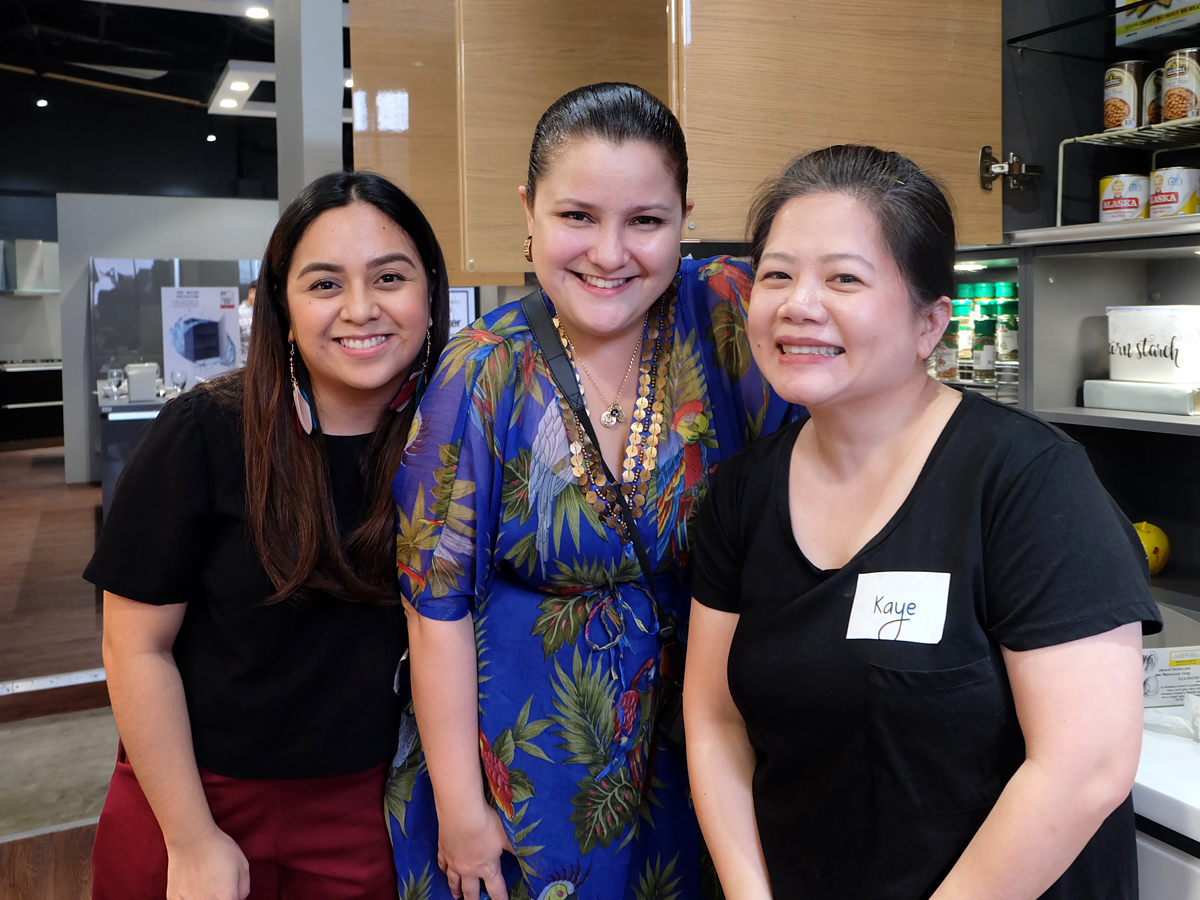 I was lucky enough to be grouped with these two fun and creative kitchen divas: Joey of 80 Breakfasts and Kaye of the Bento Mommas!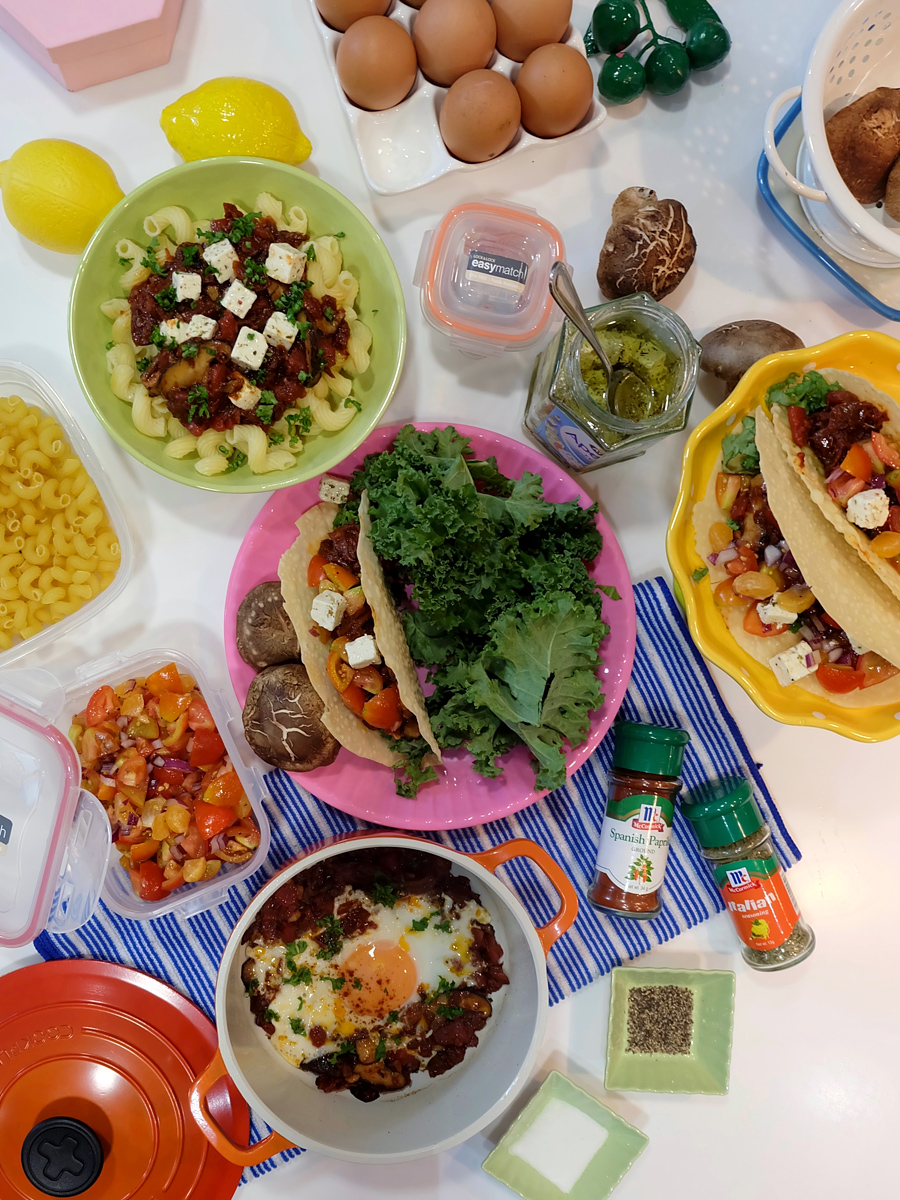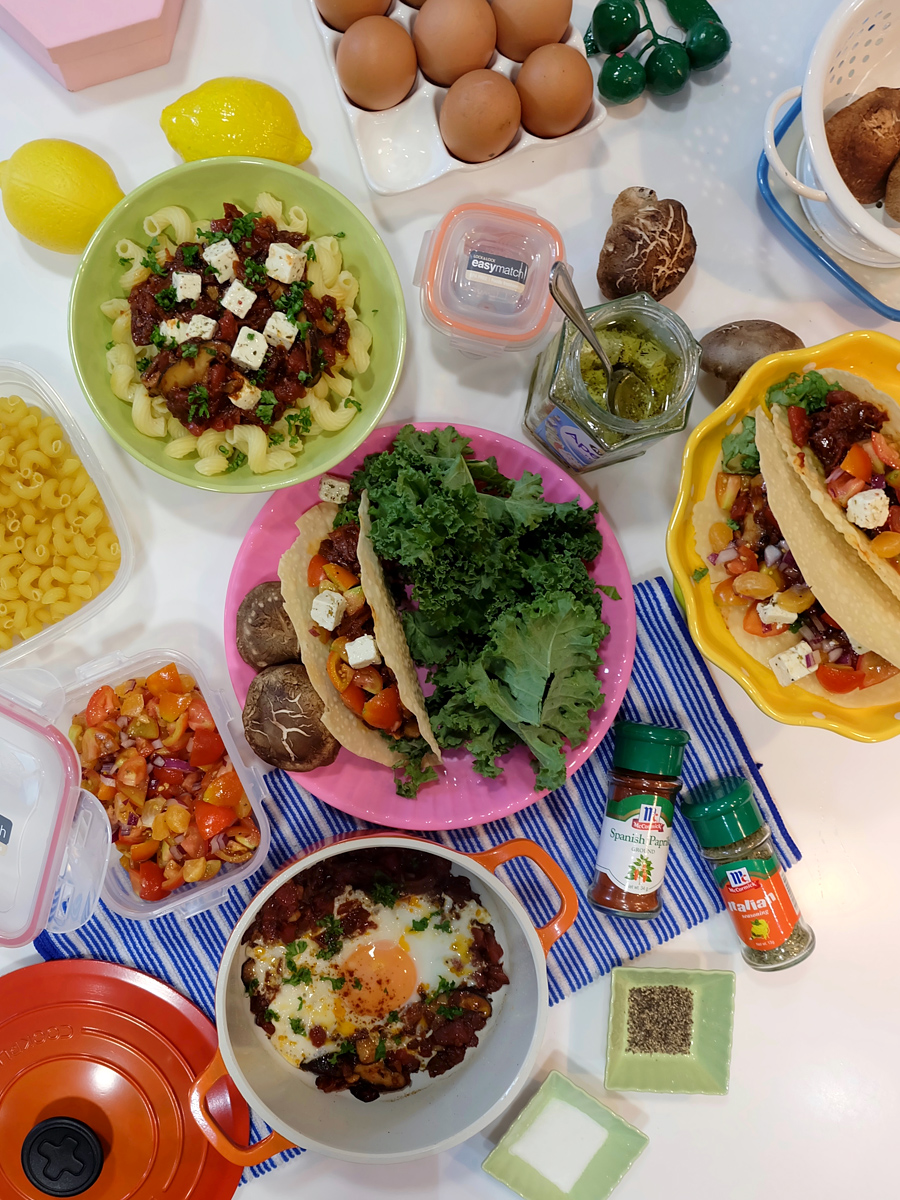 Our awesome team, with Joey leading the cooking, came up with a sun-dried tomato and mushroom sauce, and prepared three dishes with it. We used the meatless sauce to whip up a quick pasta dish, as filling for some crunchy tacos, and as base for an egg skillet.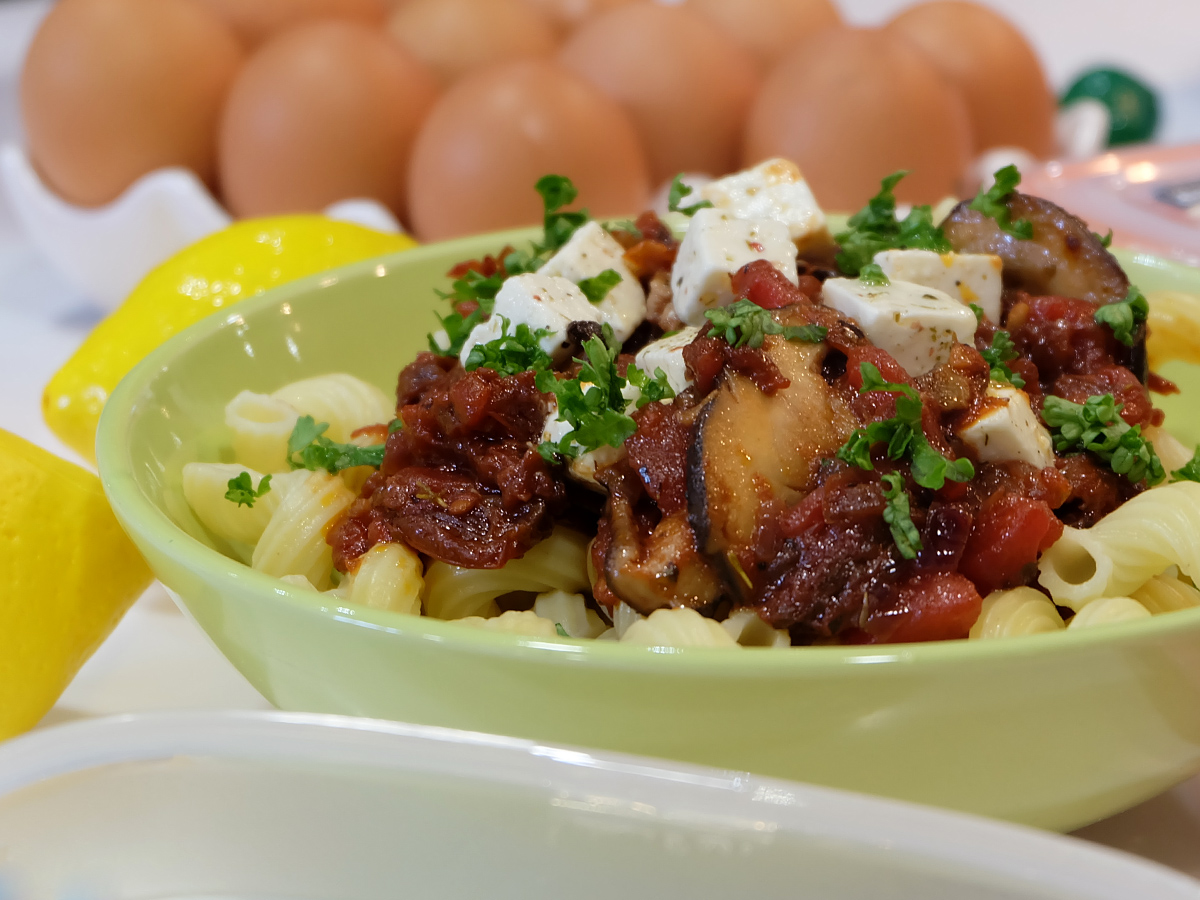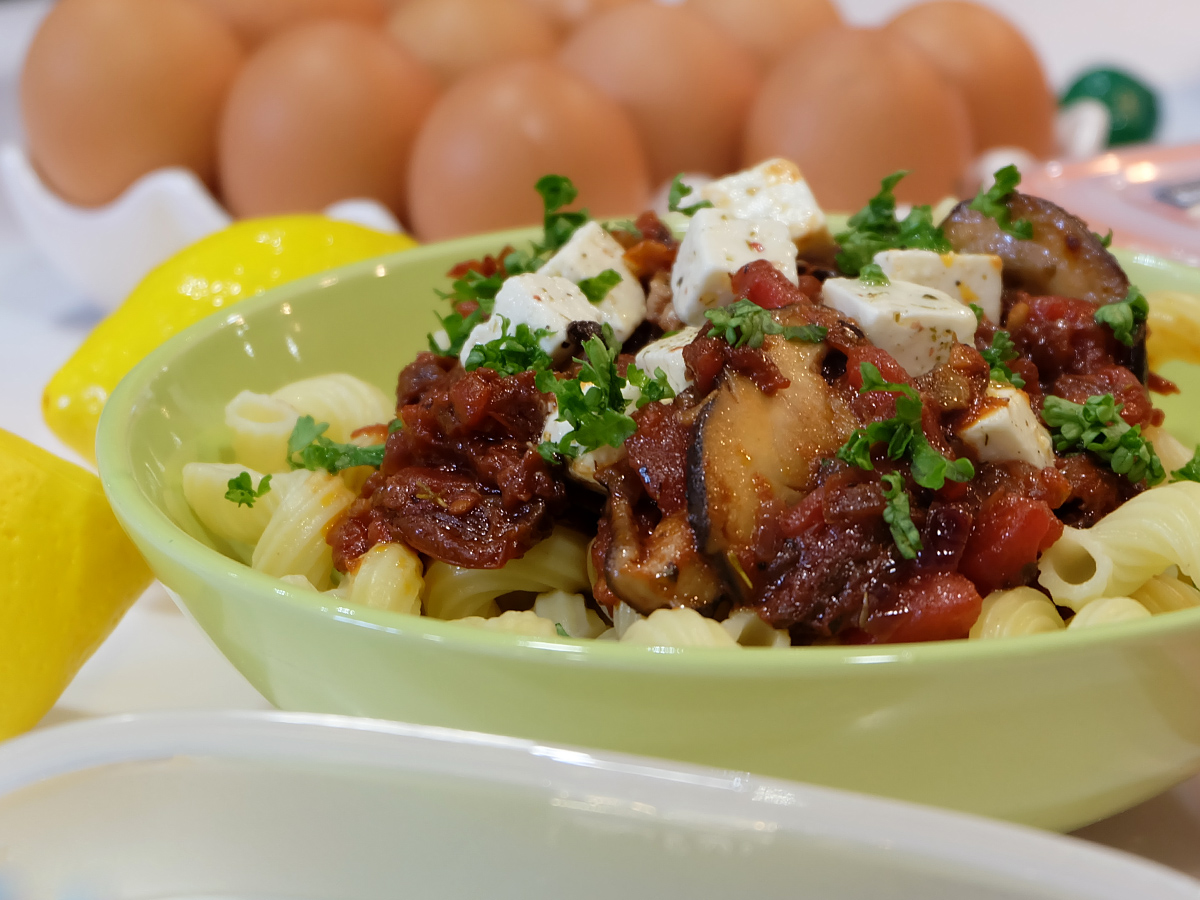 We used the sauce for pasta, then topped it with some feta and chopped parsley. Quick and easy, perfect to serve when you are pressed for time!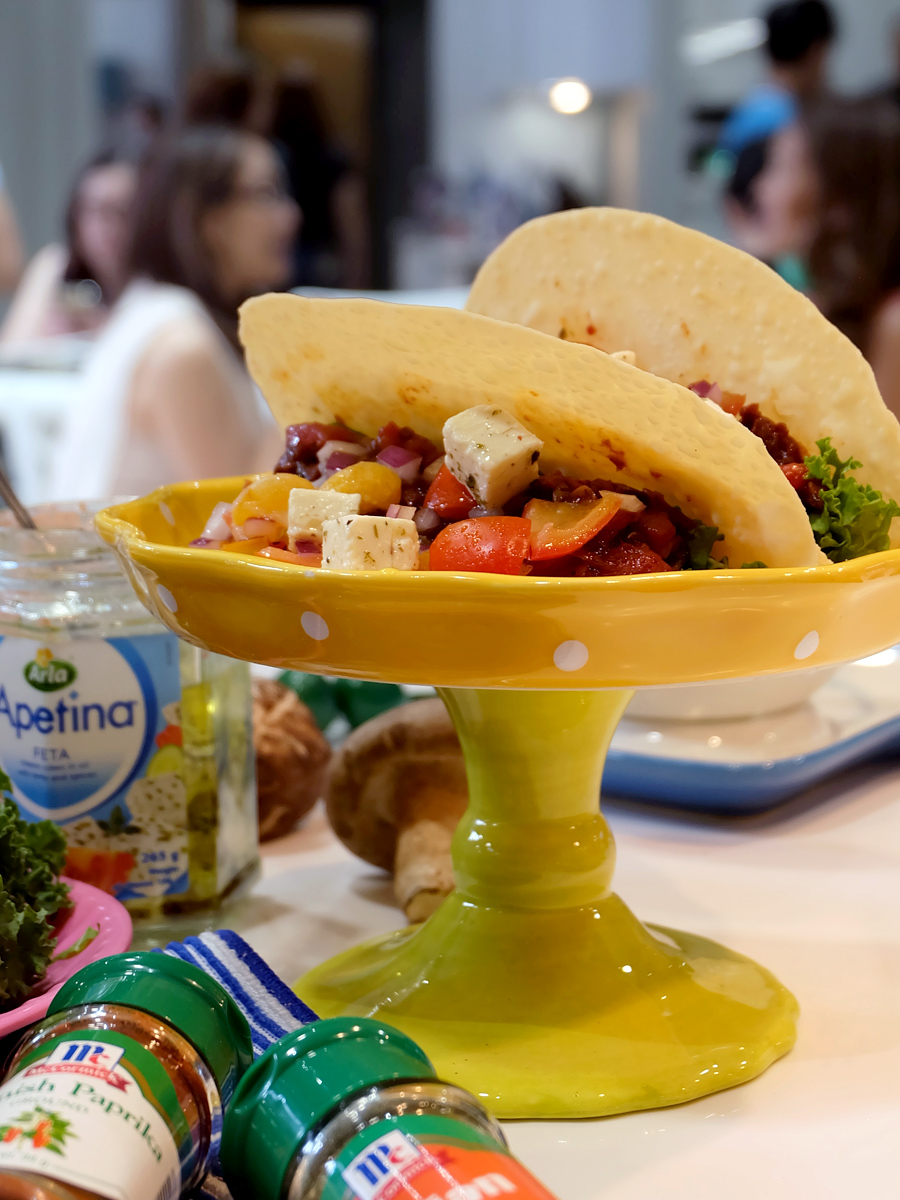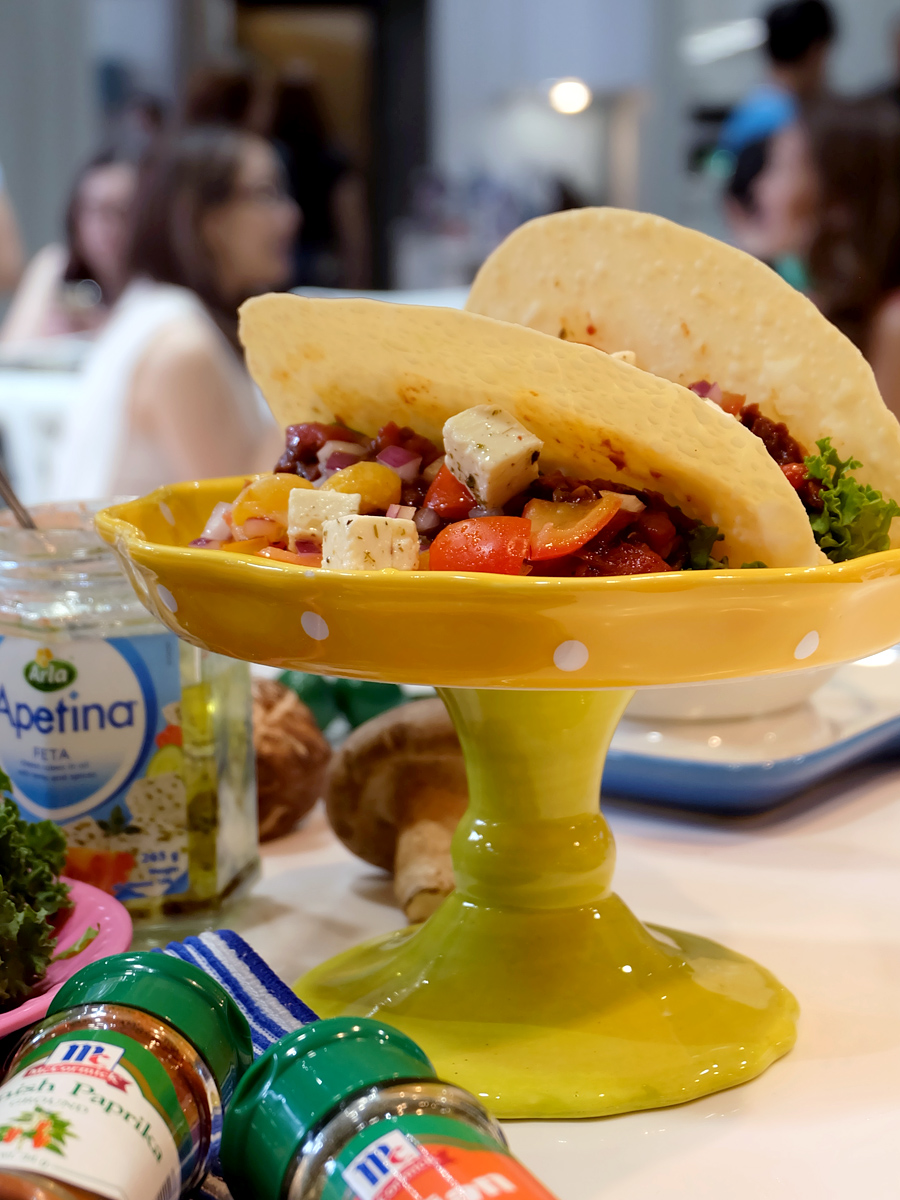 For our second dish, we used the sauce to make veggie tacos, adding a cherry tomato and mandarin orange salsa, then topped with feta cheese. Yum!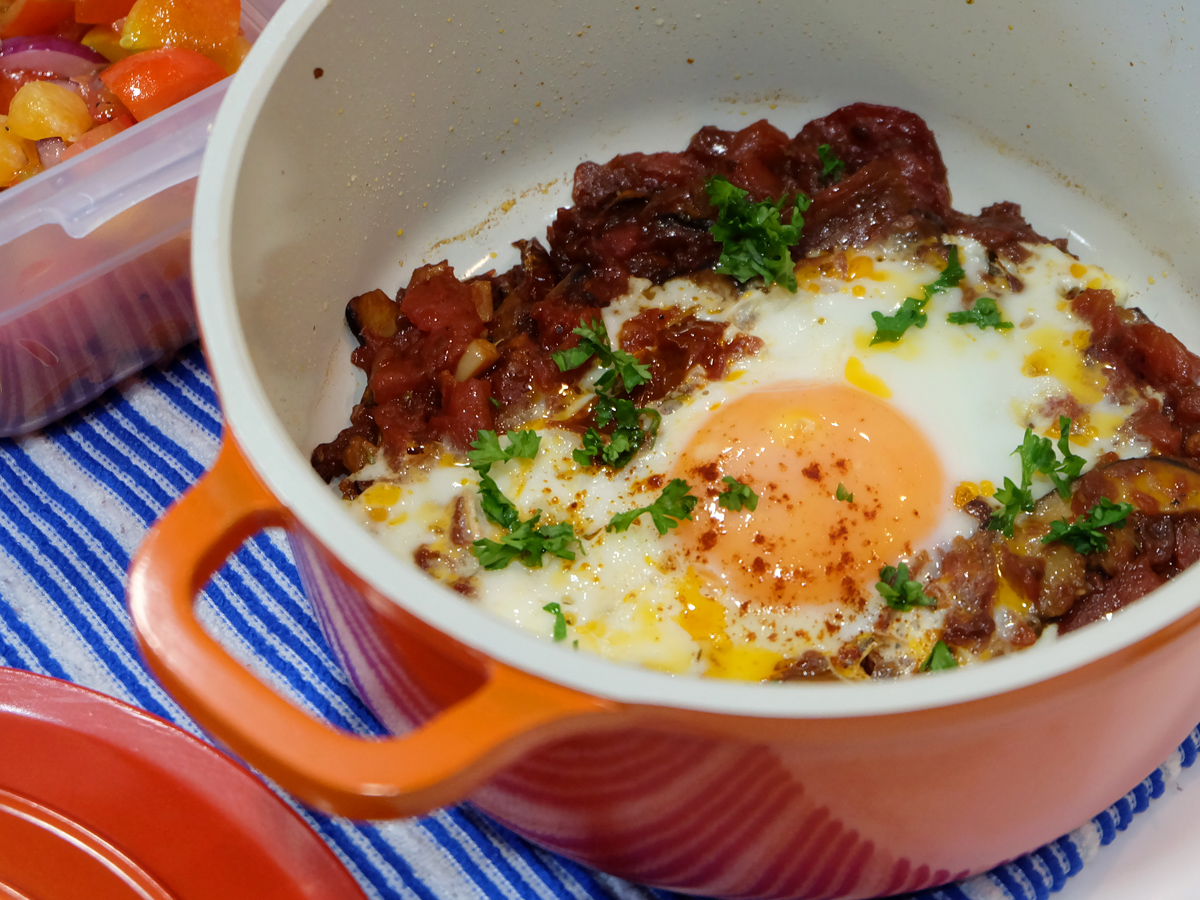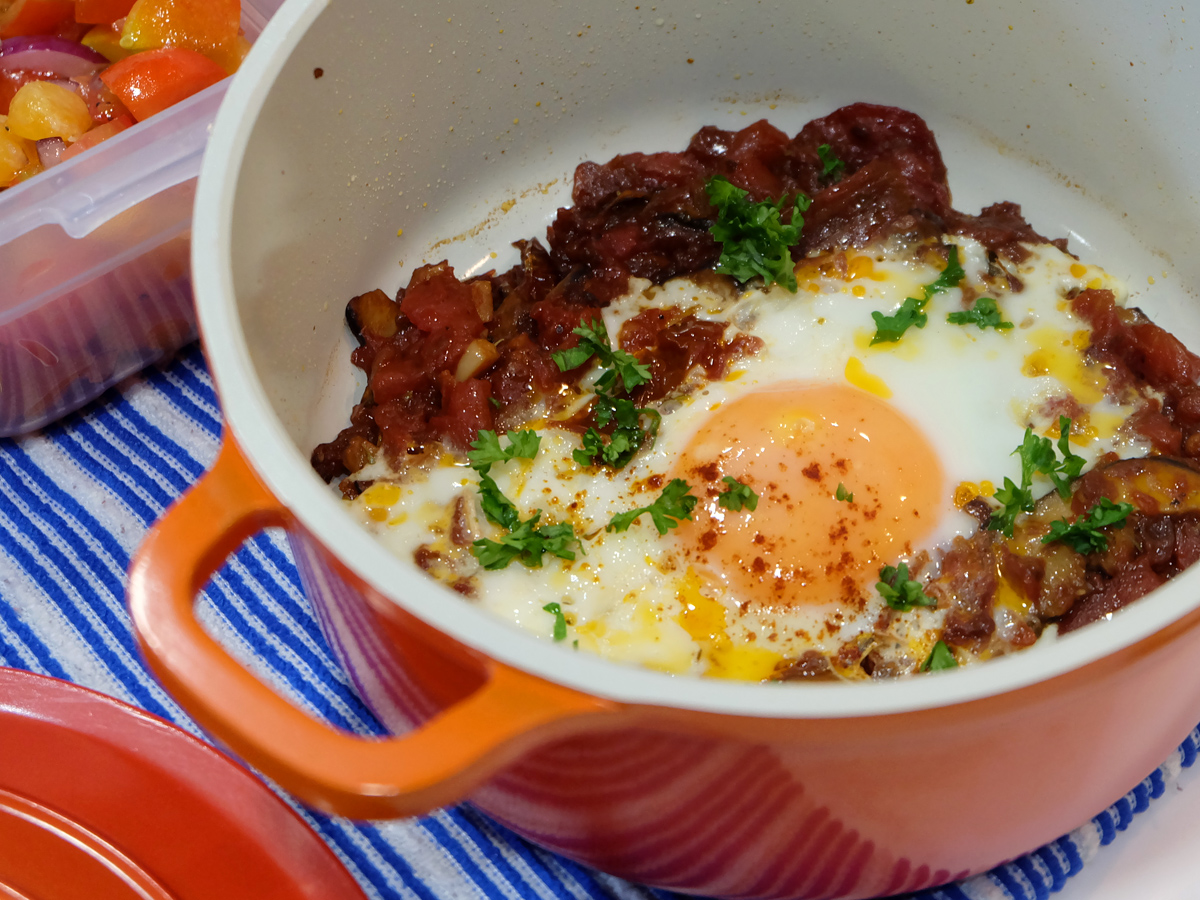 We then used the leftover sauce as base for our breakfast egg skillet.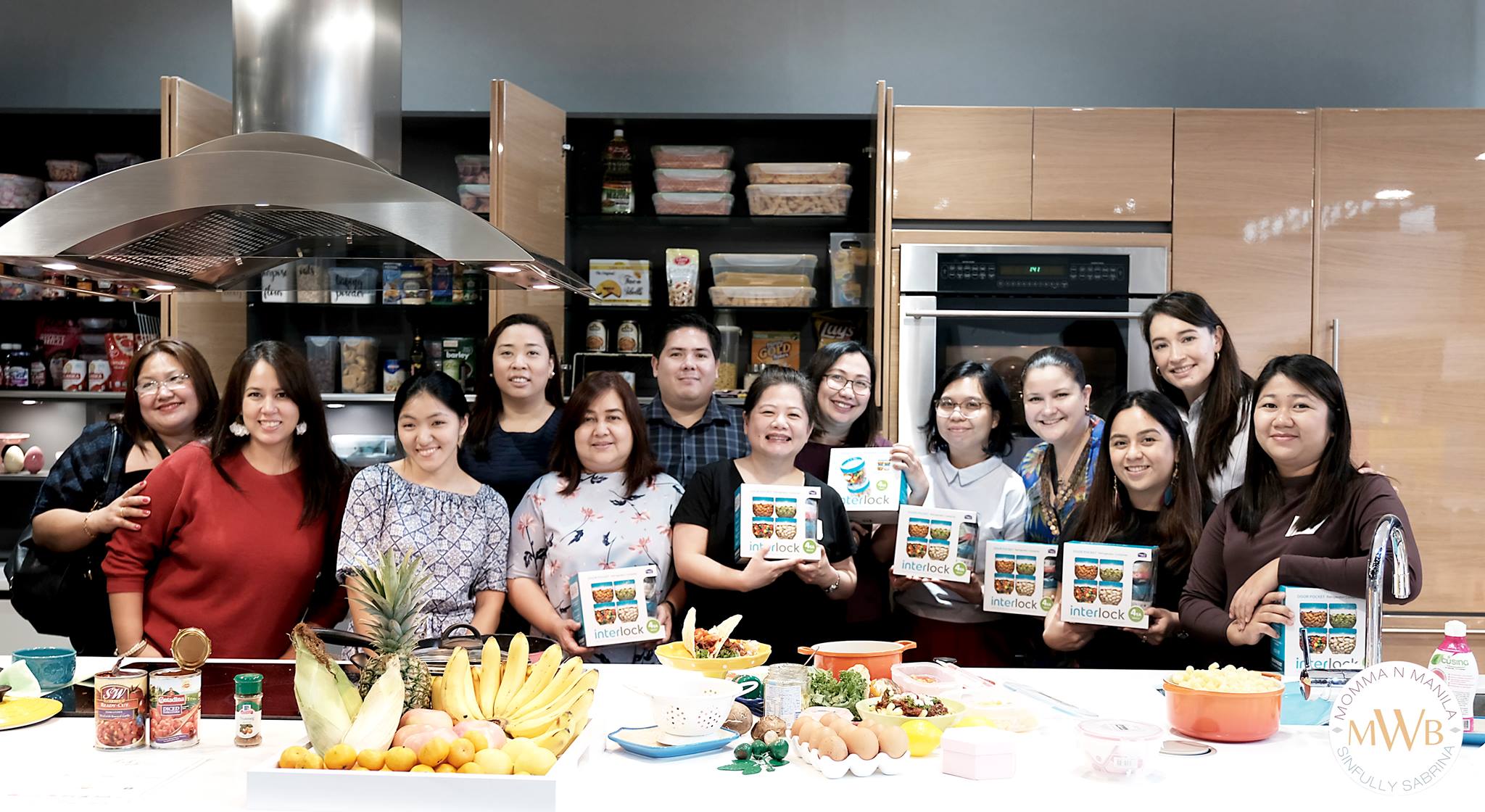 One delicious sauce, used in three different ways. All good, and no wastage! Our entry even won us the challenge, yay! Go, Team 1!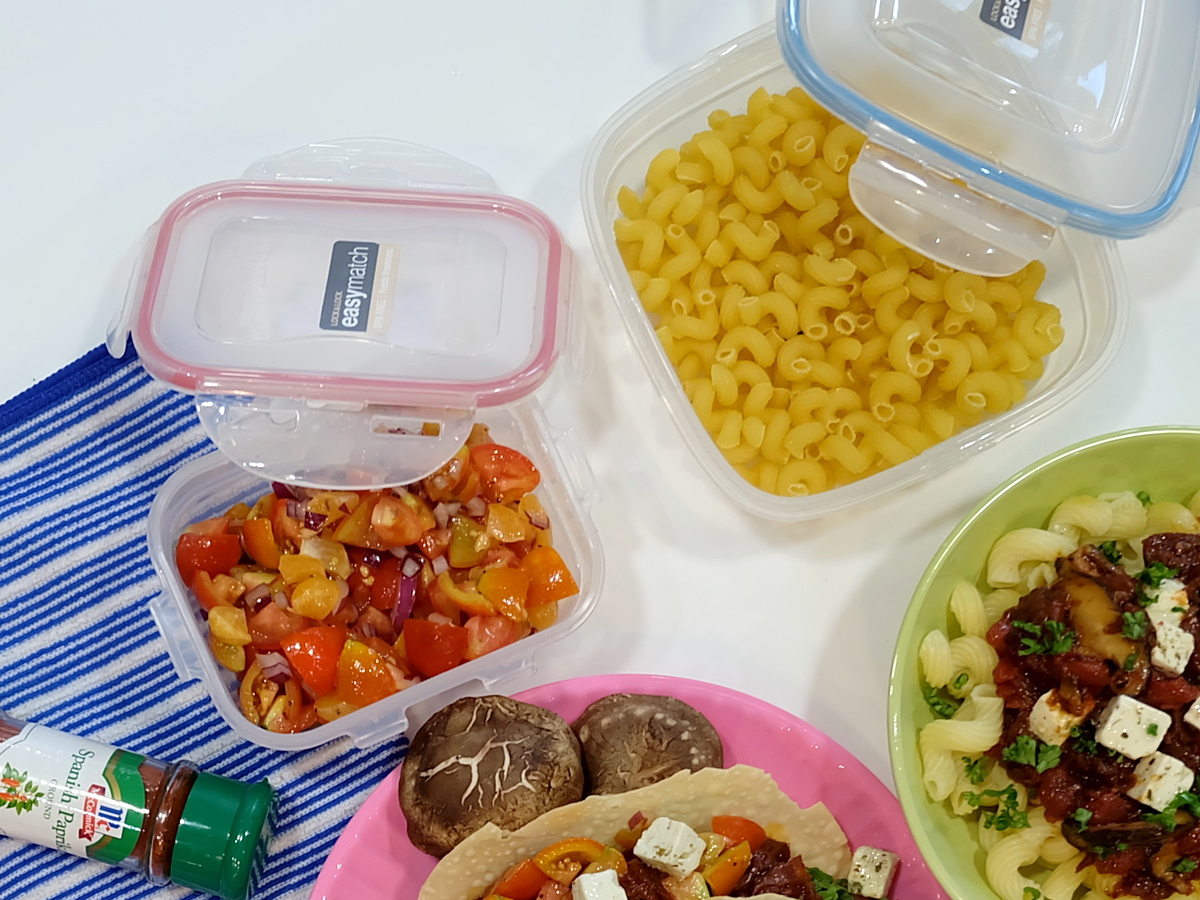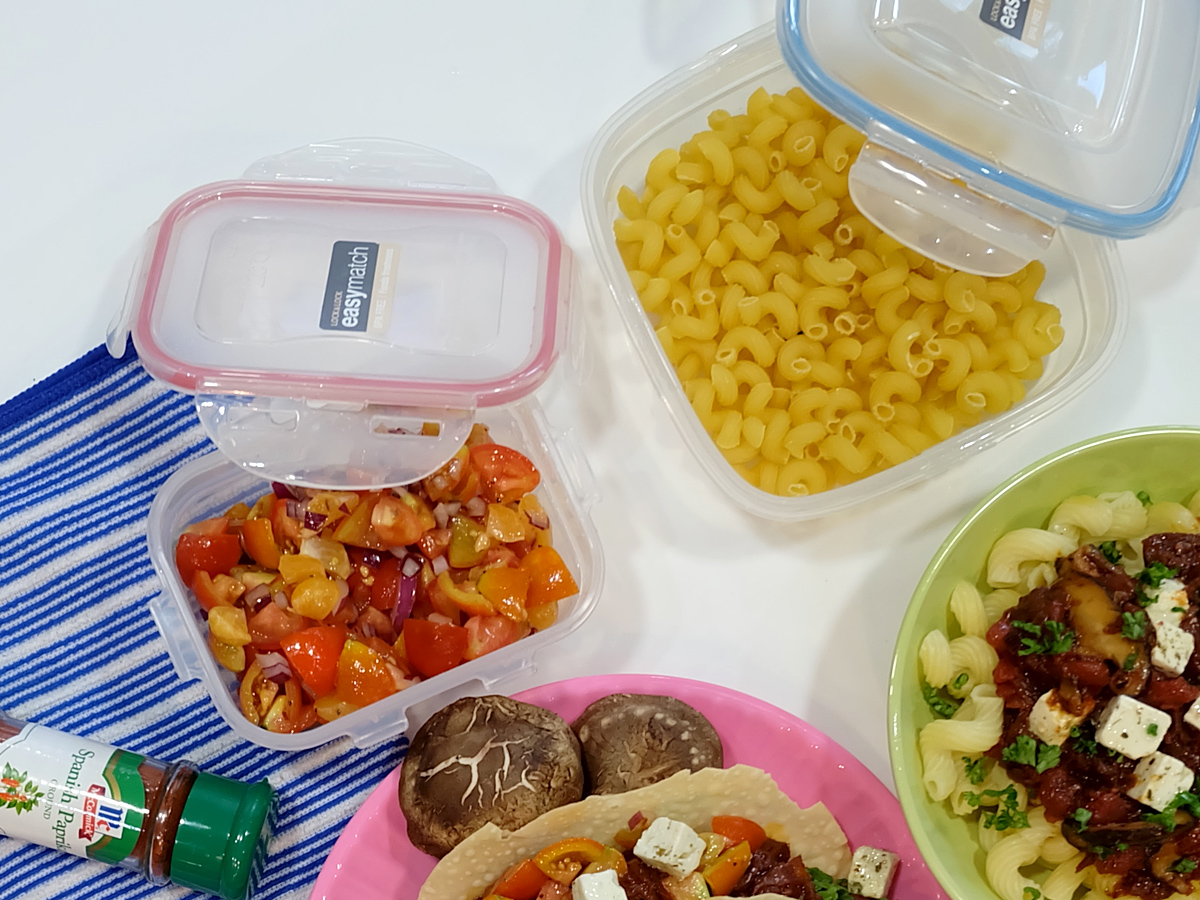 Plus, the handy Lock & Lock Easy Match containers were perfect for storing our leftover pasta and salsa, too! Double win!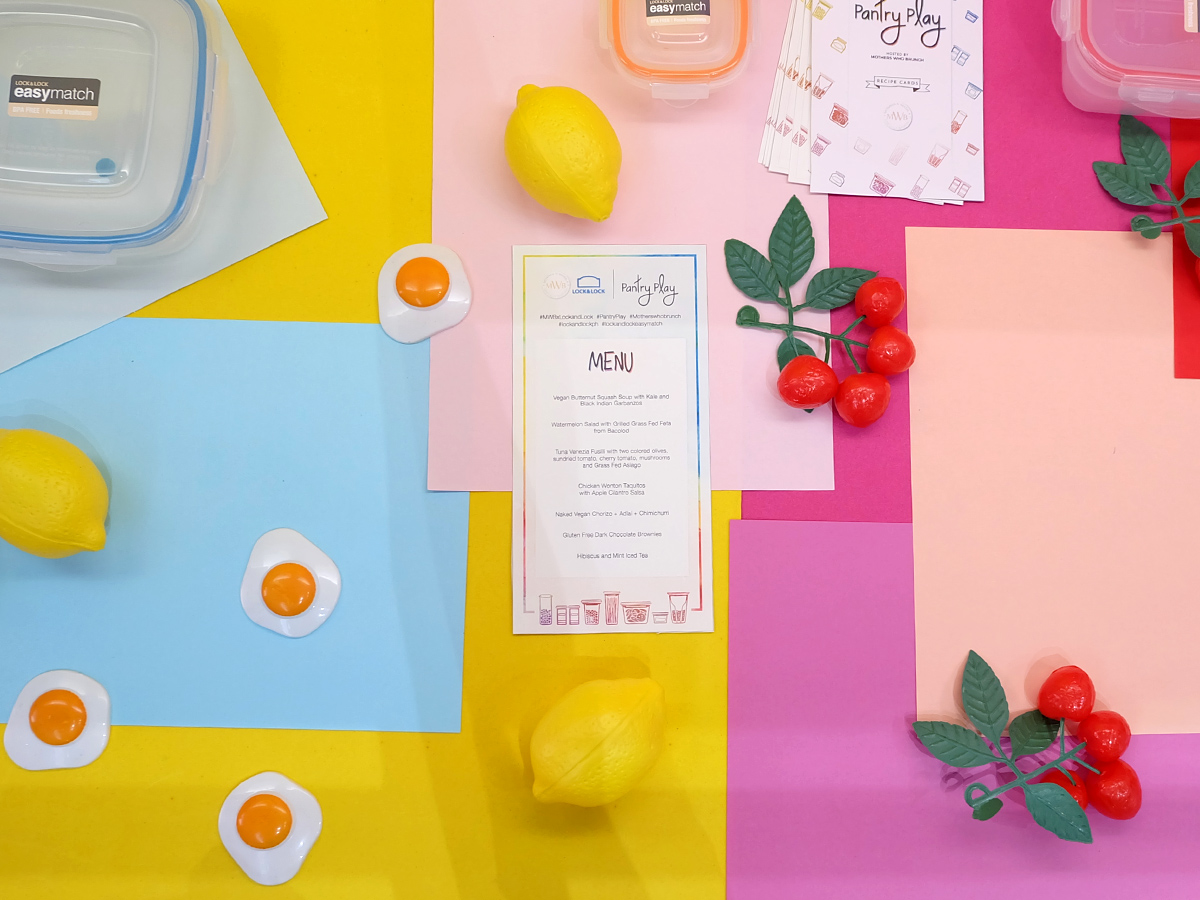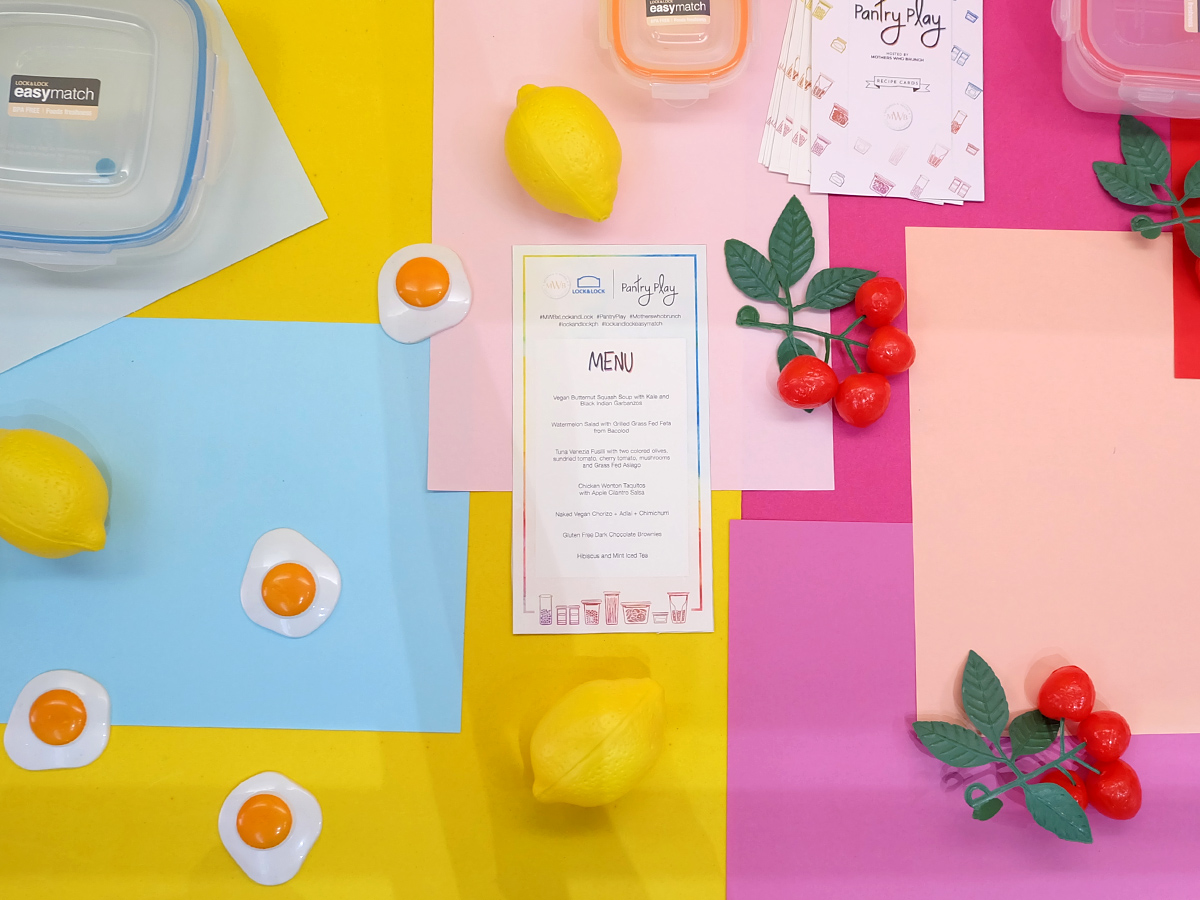 Thank you Mothers Who Brunch and Lock & Lock Philippines for the fun time! I picked up lots of quick cooking tips from the other mommies and went home with the urge to clean up and reorganize my own pantry, too!
Mothers Who Brunch
Facebook: https://www.facebook.com/MothersWhoBrunch
Instagram: @motherswhobrunch
Lock & Lock Philippines
Lock & Lock Easy Match is available in Lock & Lock flagship stores, online, and selected major department stores nationwide. Visit Lock & Lock's website (www.locknlock.com.ph) and Facebook page (Lock and Lock – Philippines) for more details.
Thank You
McCormick Philippines  |  Häcker Kitchen  |  Ariston Philippines  |  Philips  |  HappyInc.Ph
Yogi Brunch PH  |  EarthOrigins Westgate Alabang  |  Boqueria Lifestyle Market