Update alert!
Fresh stickers added to my Written Wishes Sticker Pack for iMessage! Update to Version 1.1 to enjoy an additional 15 brush-lettered and hand-drawn phrases.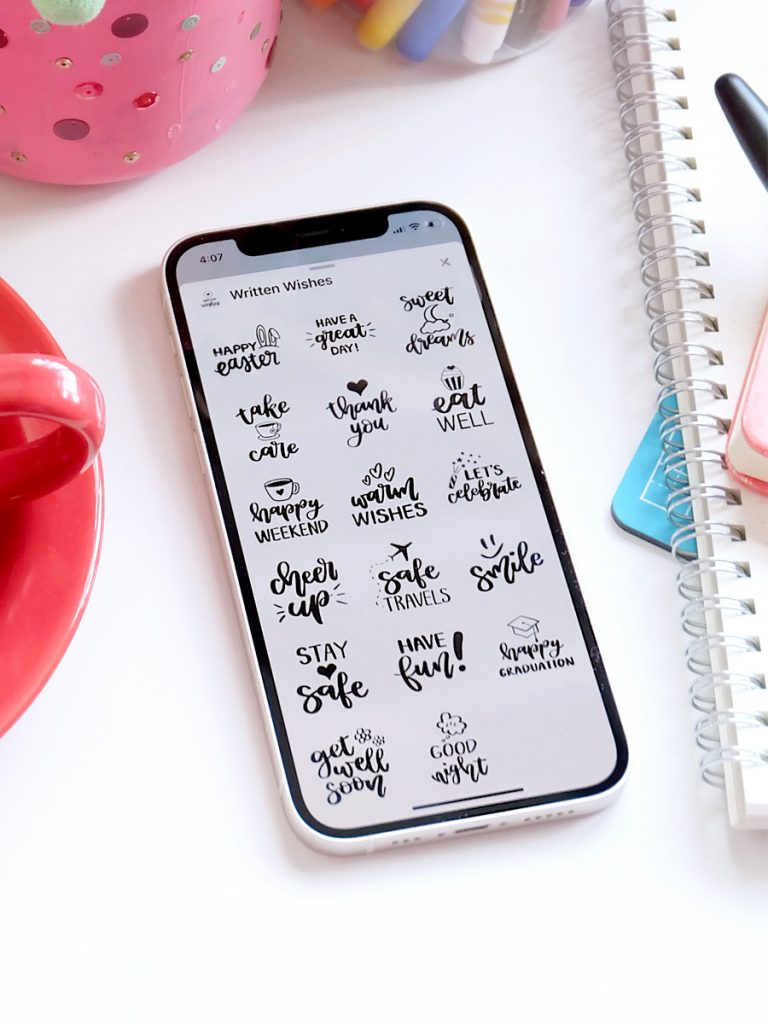 The latest Written Wishes update includes new greetings like cheer up, eat well, thank you, safe travels, and happy weekend. More fun ways to send wishes to your friends and loved ones! Available on the App Store for all iOS 10 users and above.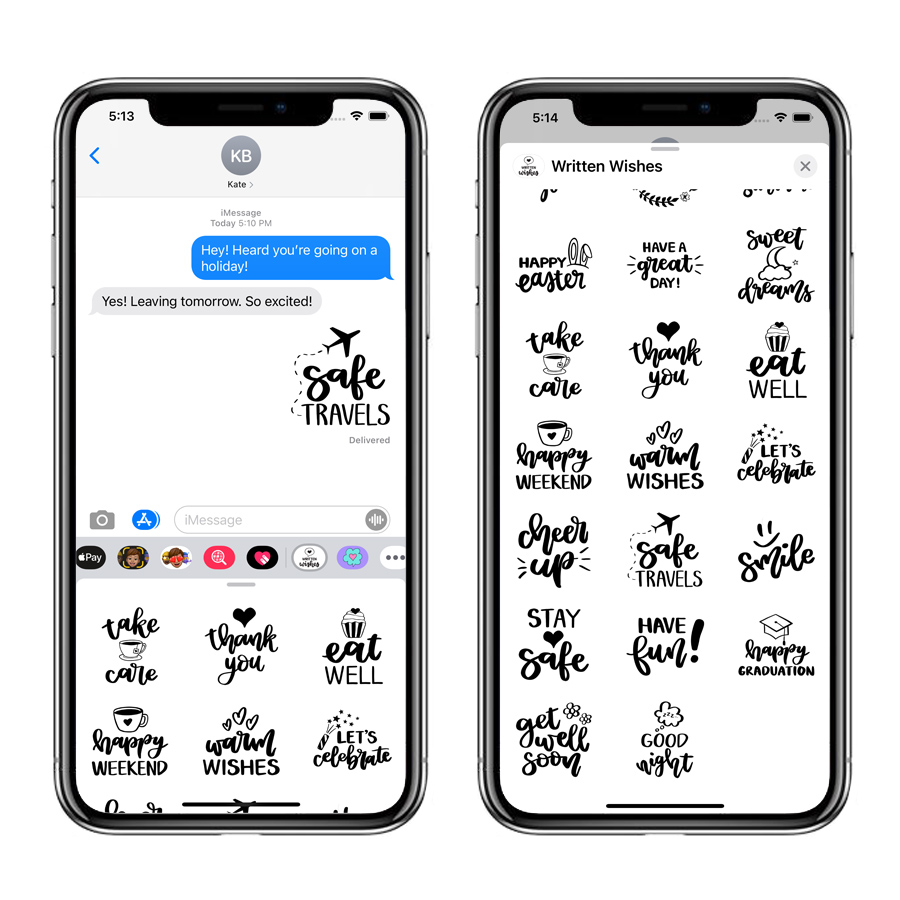 If you haven't downloaded Written Wishes on your iPhone, simply click the button bellow, and start sending some fun expressions to your family and friends!
How to Use Written Wishes Stickers on iMessage:
Once downloaded, tap the App Store icon in Messages.
Tap the sticker that you want and send it straight into the message, or you can also drag and drop them on top of speech bubbles, photos or other stickers.
It's that easy! Start having fun in your conversations, now!
You may also check out my other sticker packs for iMessage: Everyday Letters, Daily Doodles, Gulps & Noms and Easter Garden.
**Apple, the Apple logo, iPhone, and iPod touch are trademarks of Apple Inc., registered in the U.S. and other countries. App Store is a service mark of Apple Inc., registered in the U.S. and other countries.