Having a four-year-old who refuses to take afternoon naps, means constantly finding ways to keep her busy. All the whining and restlessness starts when she gets bored, so I make sure to always have some easy craft activities for her to do.
This Cotton Ball Lamb idea actually came to mind one afternoon last year, after I found Zoë emptying out an entire pack of cotton balls onto the floor. Instead of trashing them in the bin, we decided to use them for some fun crafting.
Materials Needed:
Black and White construction paper
Colored construction paper (for the background)
Cotton balls
Black marker
Glue
Scissors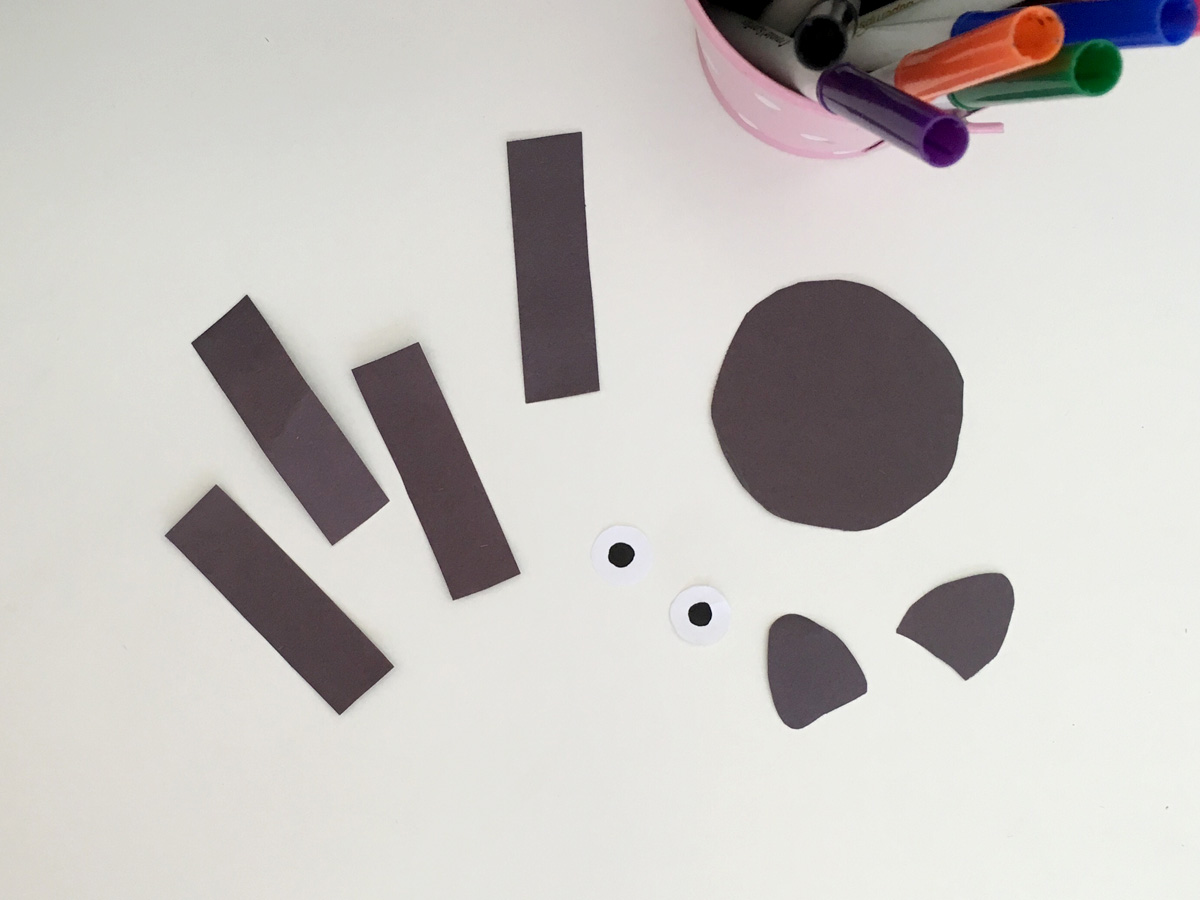 On black construction paper, draw four rectangles for the lamb's legs, one big circle for the head and two pointy ears. Cut out the pieces. Make the eyes by cutting out two small circles on white paper, then inking the middle with black dots using a black marker. You may also use store-bought googly eyes if you have them on hand.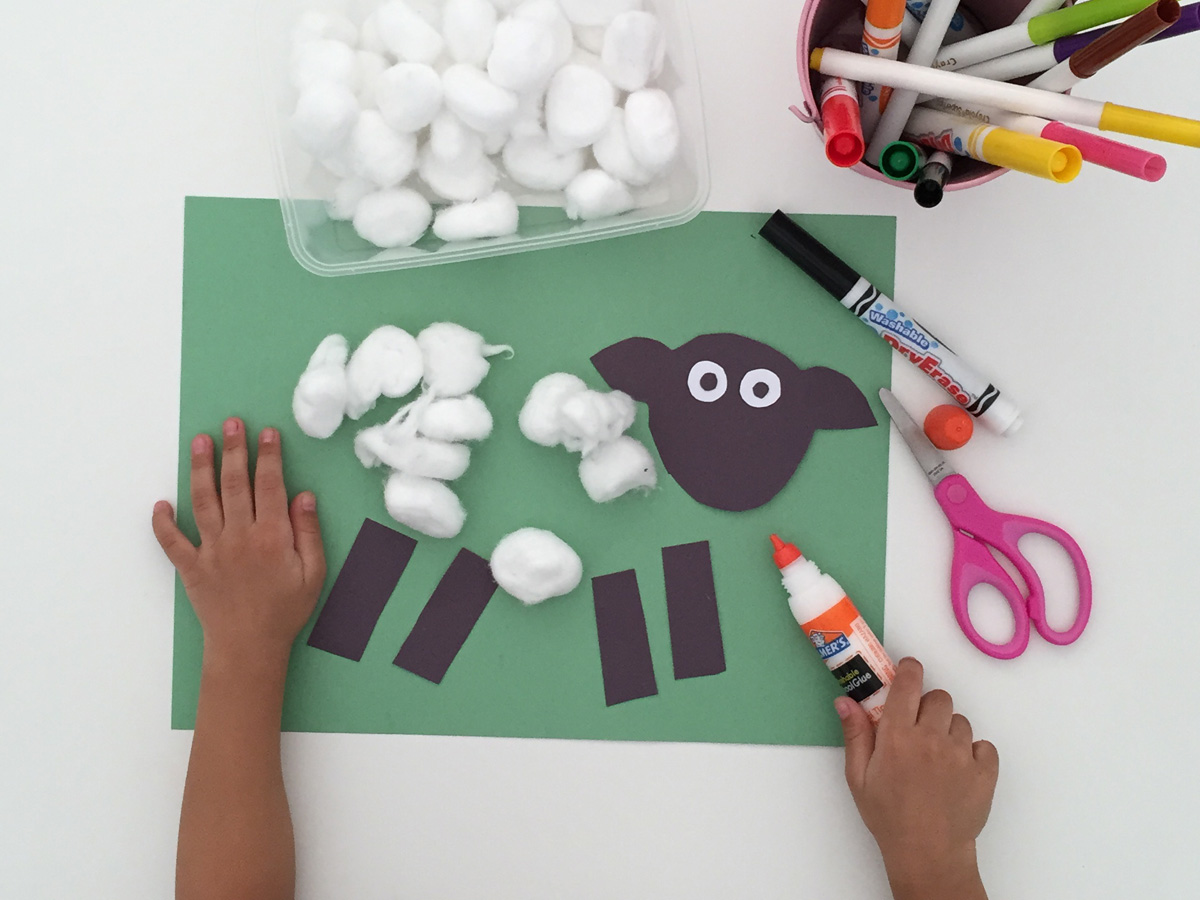 Stick the eyes and ears on the lamb's head. Glue the head down on the right side of the coloured paper, then add the legs to the bottom.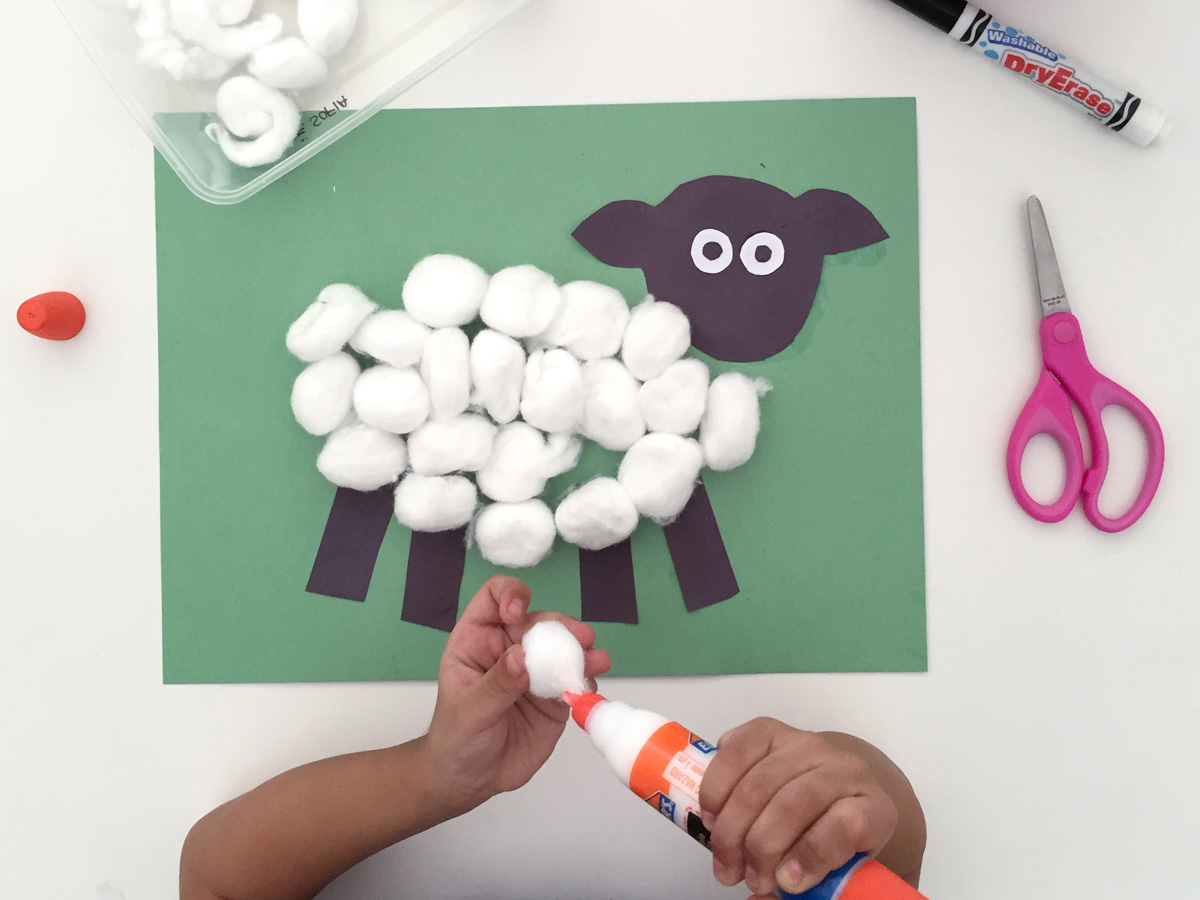 Now for the fun part! Add glue to the cotton balls (on one side only), and stick them down one by one to make the fluffy body. Add as many cotton balls you can fit.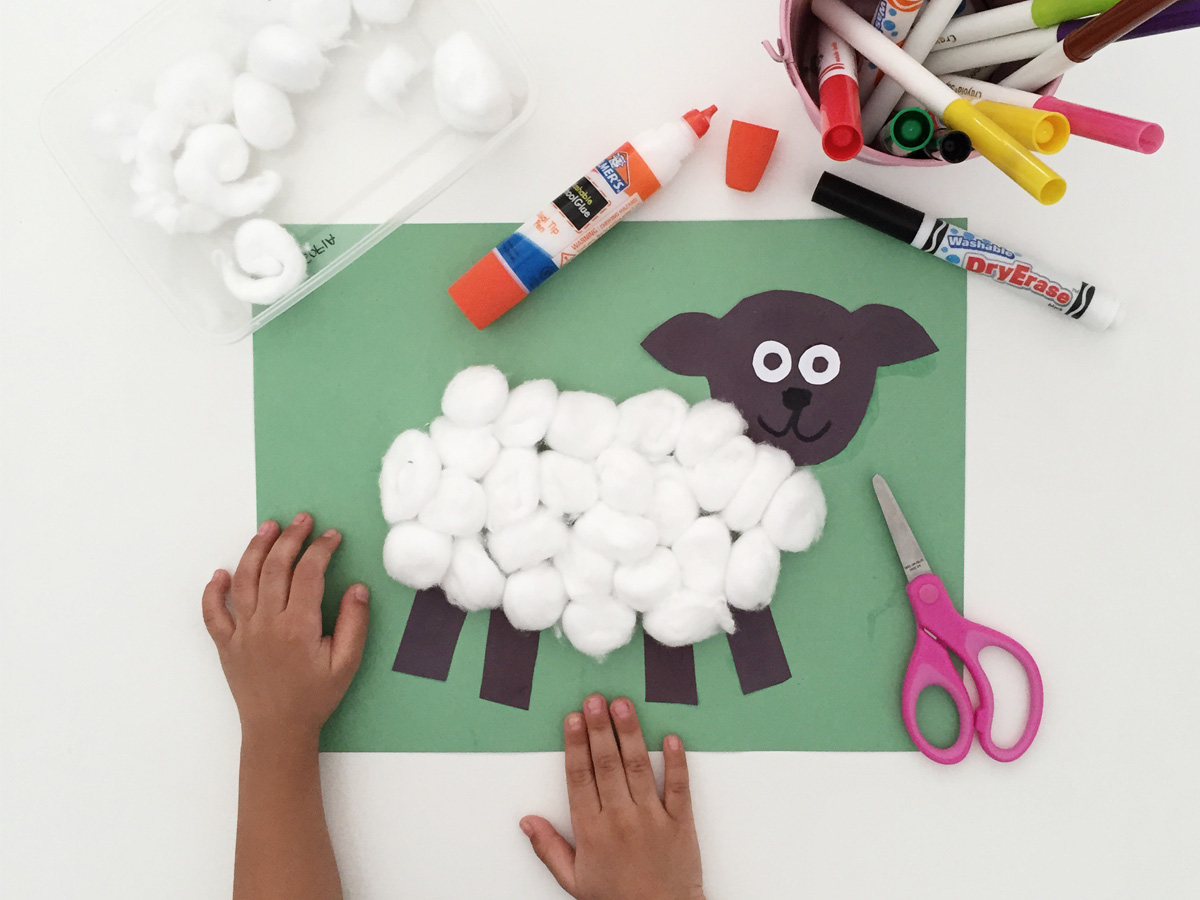 To finish, draw on the lamb's nose and mouth using black marker.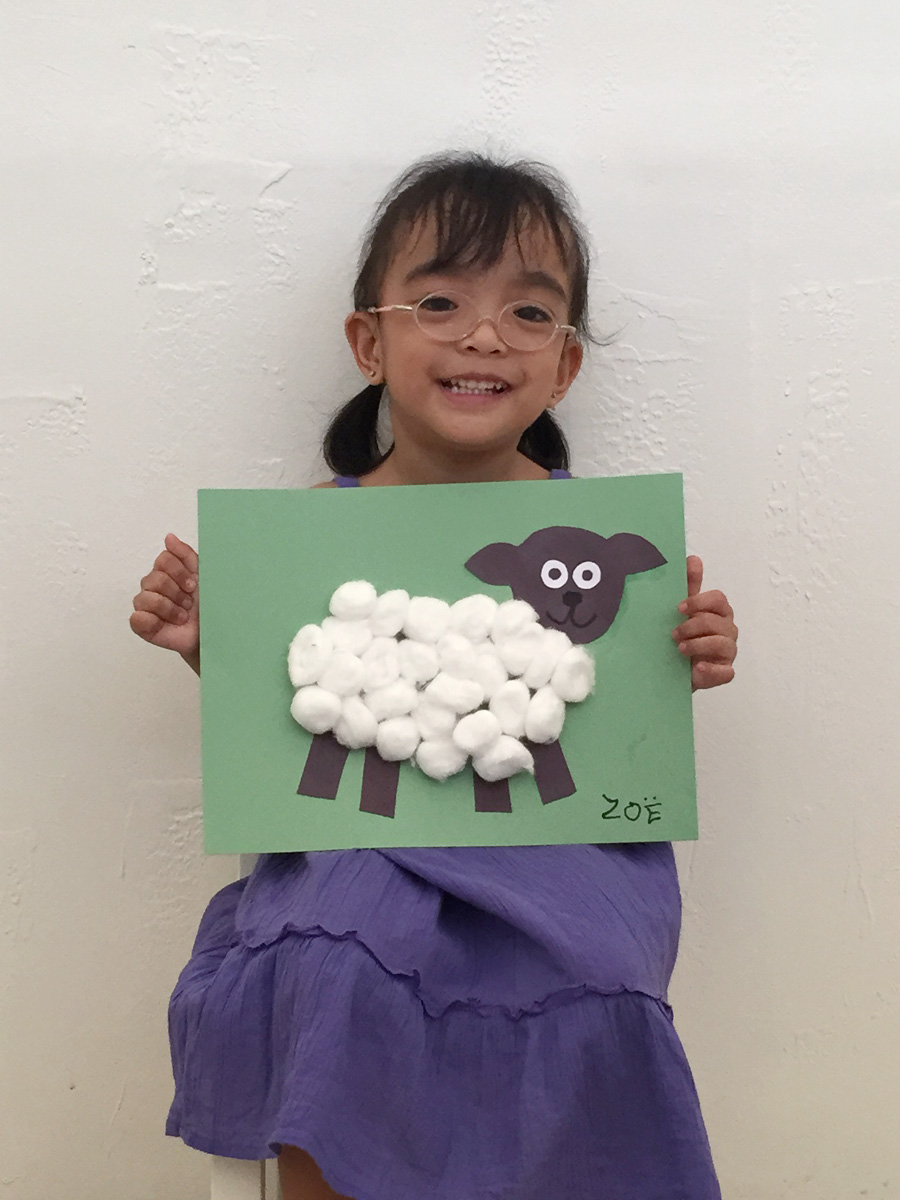 There you have it! One fluffy activity to keep your little ones busy. This is so easy to do, even younger toddlers will enjoy all the glueing fun!