Halloween came and went by so fast this year! The lingering pandemic meant that there were no physical trick-or-treats for us, but thankfully, we still had our share of virtual spooks and goodies. Not only did we get some tasty loot, we felt like absolute winners for scoring the most sought after plant in town! No horror stories of overpriced plants here, just our very own pot of monstera deliciosa! The cost of this baby? Priceless!
Check out Zoë's DIY Monstera Deliciosa Costume!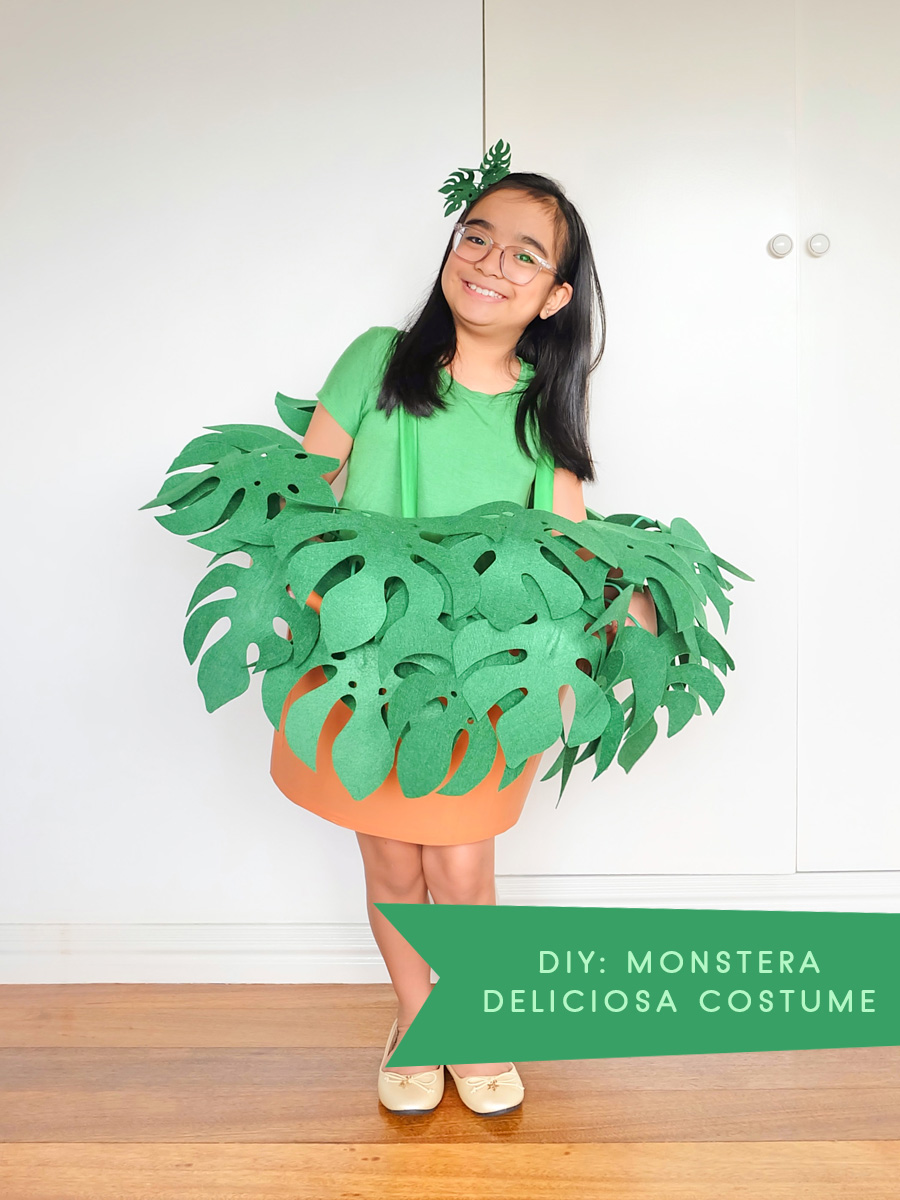 Funny how it took a pandemic for me to finally get into the plant craze. Having no choice but to stay home has led me to this new hobby. Buying plants, learning about light and humidity levels, formulating the perfect soil mix, and getting to know each plant's needs, has given me time away from all the worries of the world. I've been so into plants that it has rubbed onto Zoë, too. So much that she was all in when I pitched her the crazy idea of turning her into a plant for Halloween!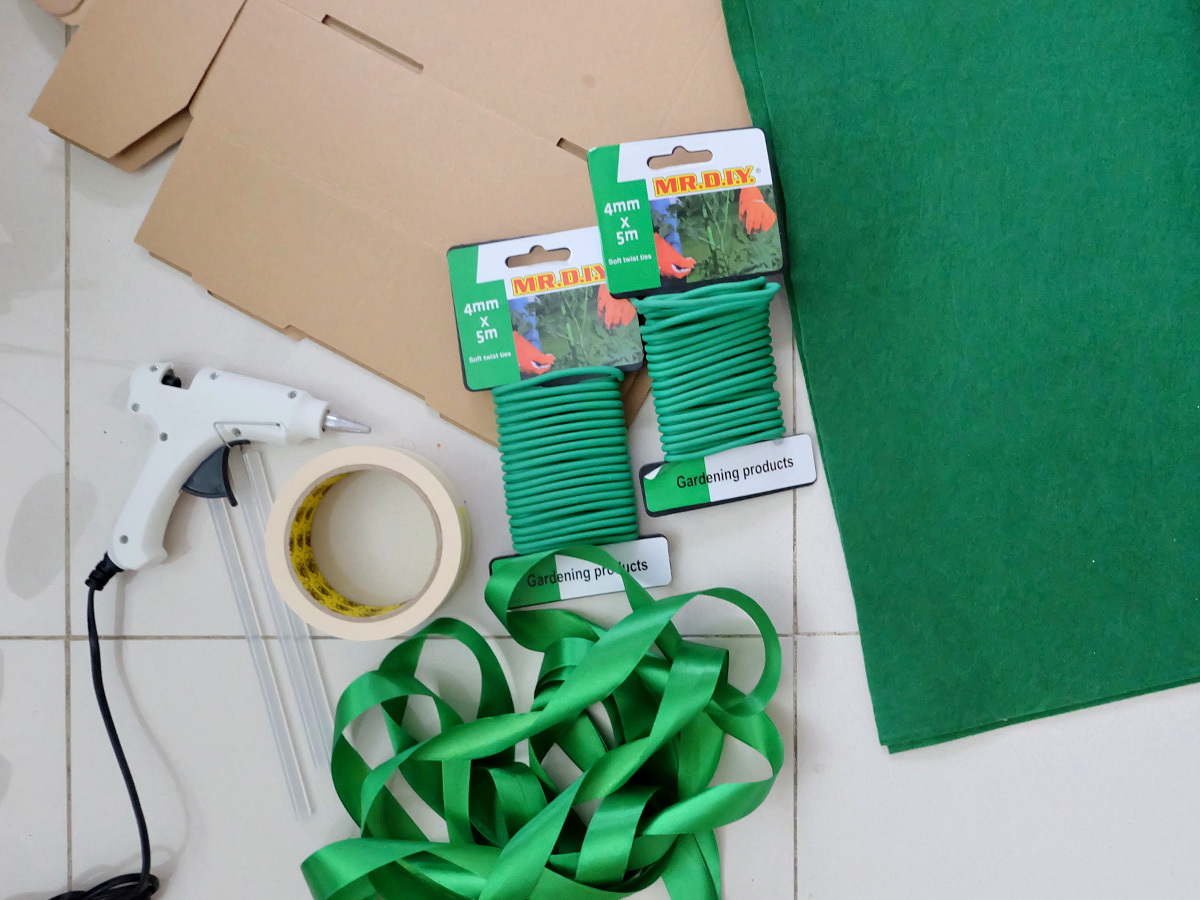 Materials for our DIY Monstera Deliciosa Costume was pretty simple: an old cardboard box, green felt, soft wire ties, and some green ribbon.
This costume was actually inspired by A Beautiful Mess' DIY Houseplant Boxtume from two years ago, and I followed their step-by-step instruction to make the plant pot for our costume. They made a pretty detailed tutorial on how to construct the base from old cardboard, so I followed it and just made sure to measure it to fit Zoë's body. I finished it off by painting the cardboard pot a terracotta orange.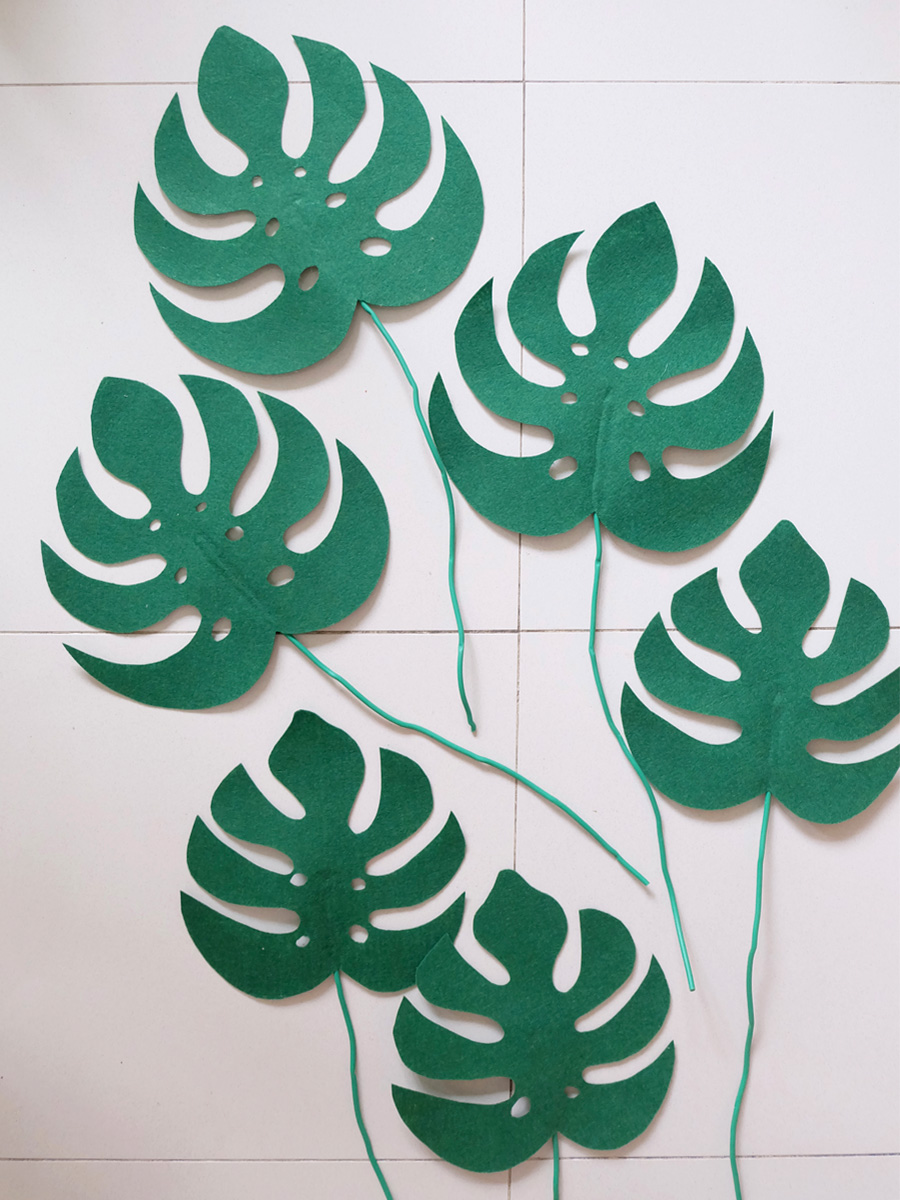 For the leaves, I used cardstock to make the template. I drew the leaf pattern with slits by hand, cut it out, then traced the outline on green felt. The goal was to make a lush pot of monstera, so I traced and cut about two dozen felt leaves. Using an X-Acto knife, I also added tiny holes to several leaves to give them those famous monstera fenestrations. To complete their look, I glued soft wire ties to the back of each leaf using strips of felt and hot glue.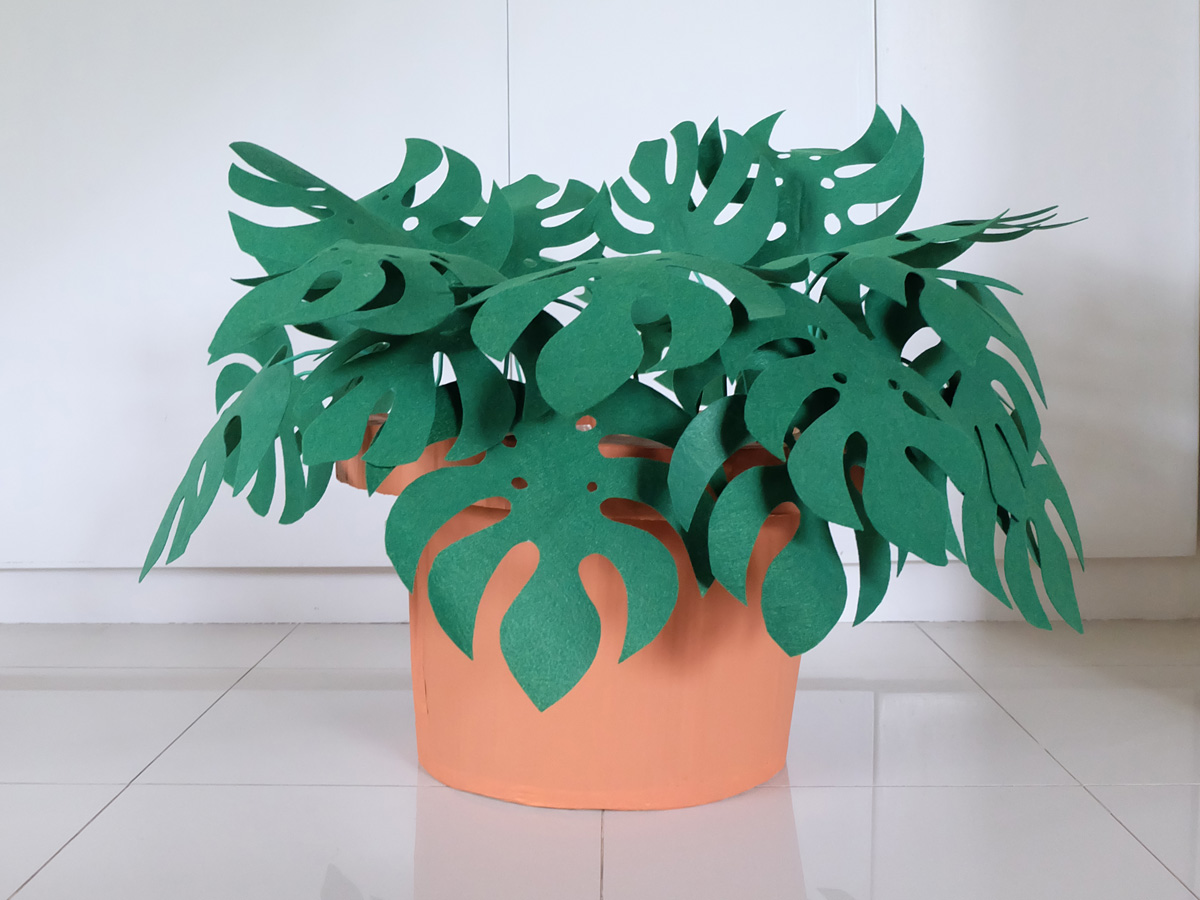 Once all the leaves were attached to their wire stems, I taped them one by one to the inner wall of the pot. The stems were flexible enough to be folded and bent, so I adjusted each leaf at different heights and pointed them to different directions. The result? A very lush-looking pot of monstera, indeed! Imagine how expensive this pot would be if it were a real monstera. Haha!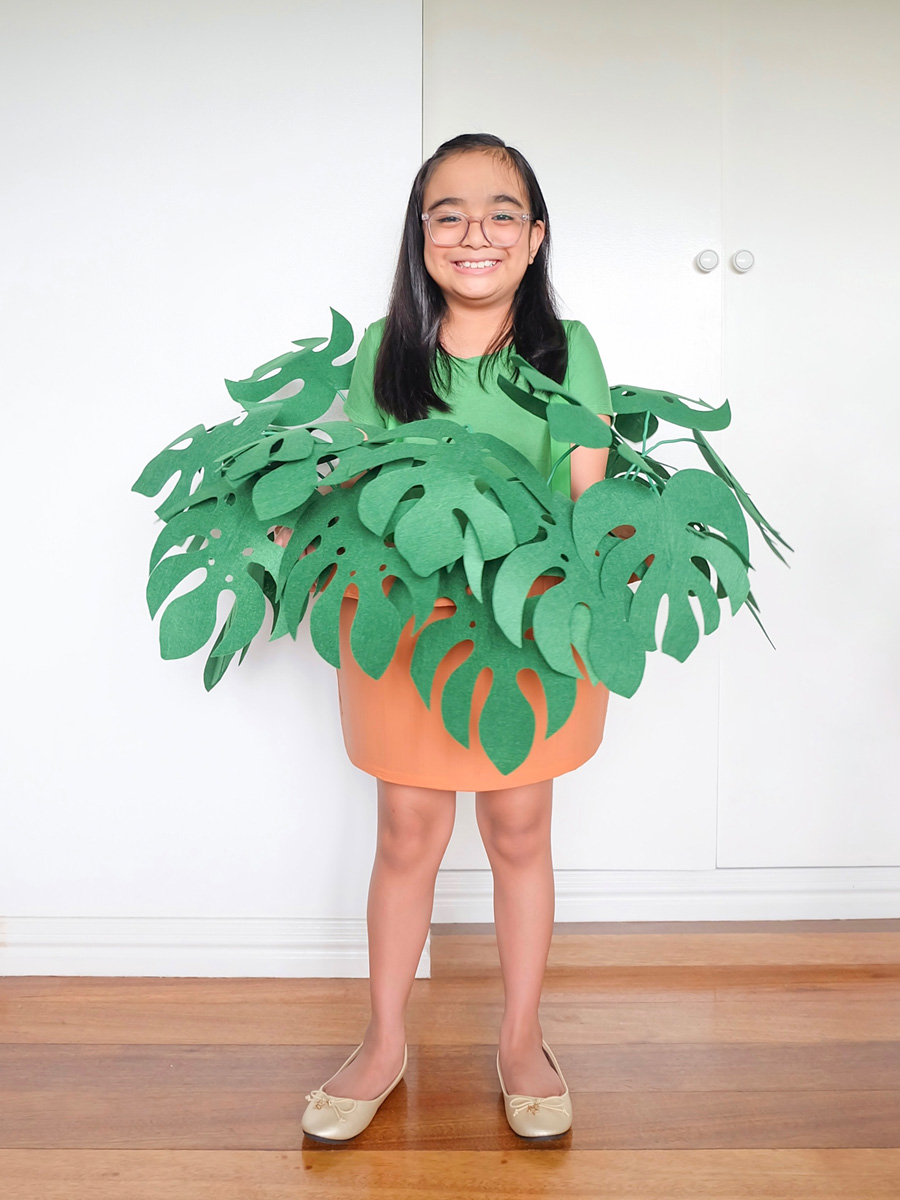 To make the costume easy to wear over the shoulders, I attached straps to the pot using 2 strips of ribbon. I just made sure to criss-cross the straps at the back, to prevent them from slipping off.

Zoë also requested for a monstera headband, so I made smaller monstera leaves using leftover felt, then attached them to a plain black headband using wire and hot glue.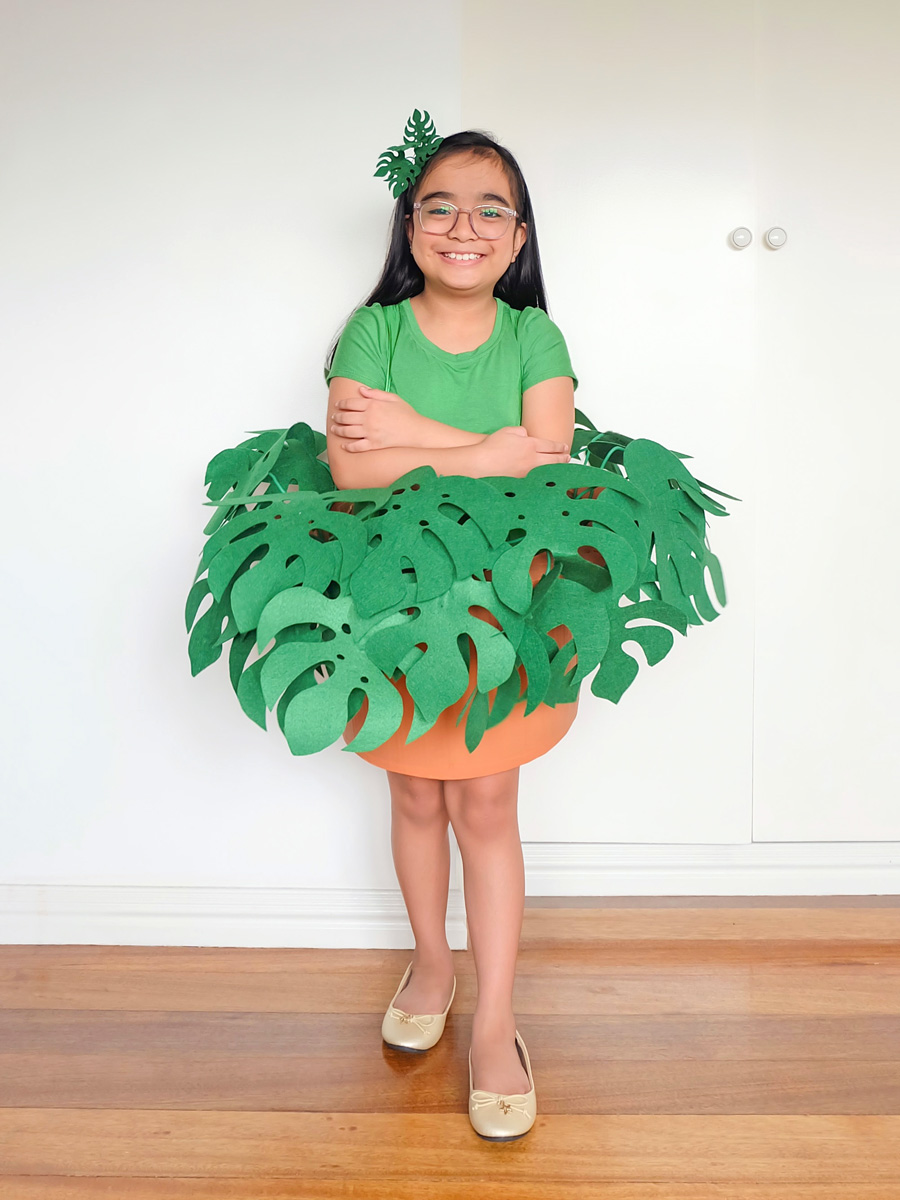 Our little monstera! Zoë absolutely loved her DIY Monstera Deliciosa Costume! We started the month of October thinking that Halloween would be completely cancelled this year, but in the end, Zoë proudly wore her leaves for three virtual parties! We had a bootiful time, afterall.
Halloween may have been a little different this year, but I'm glad we were able to continue our DIY costume tradition.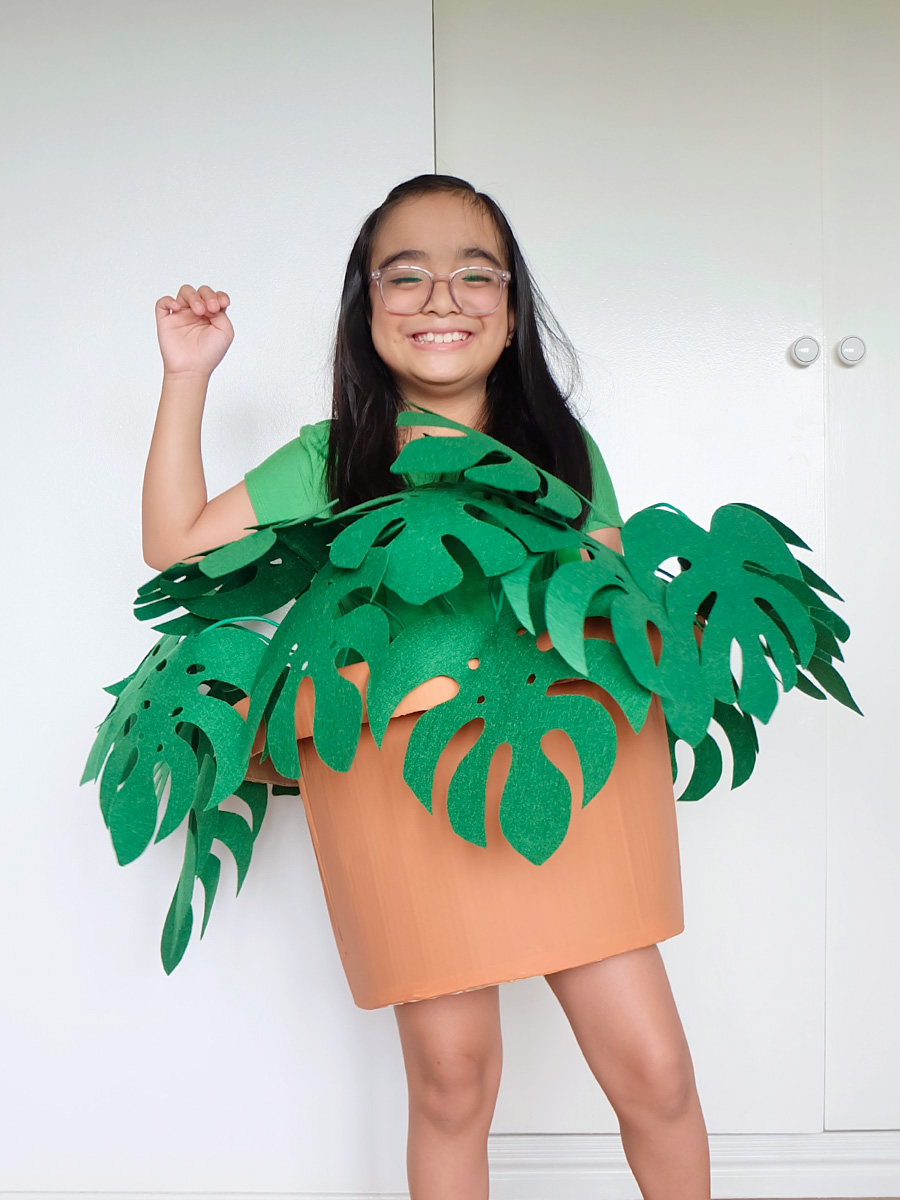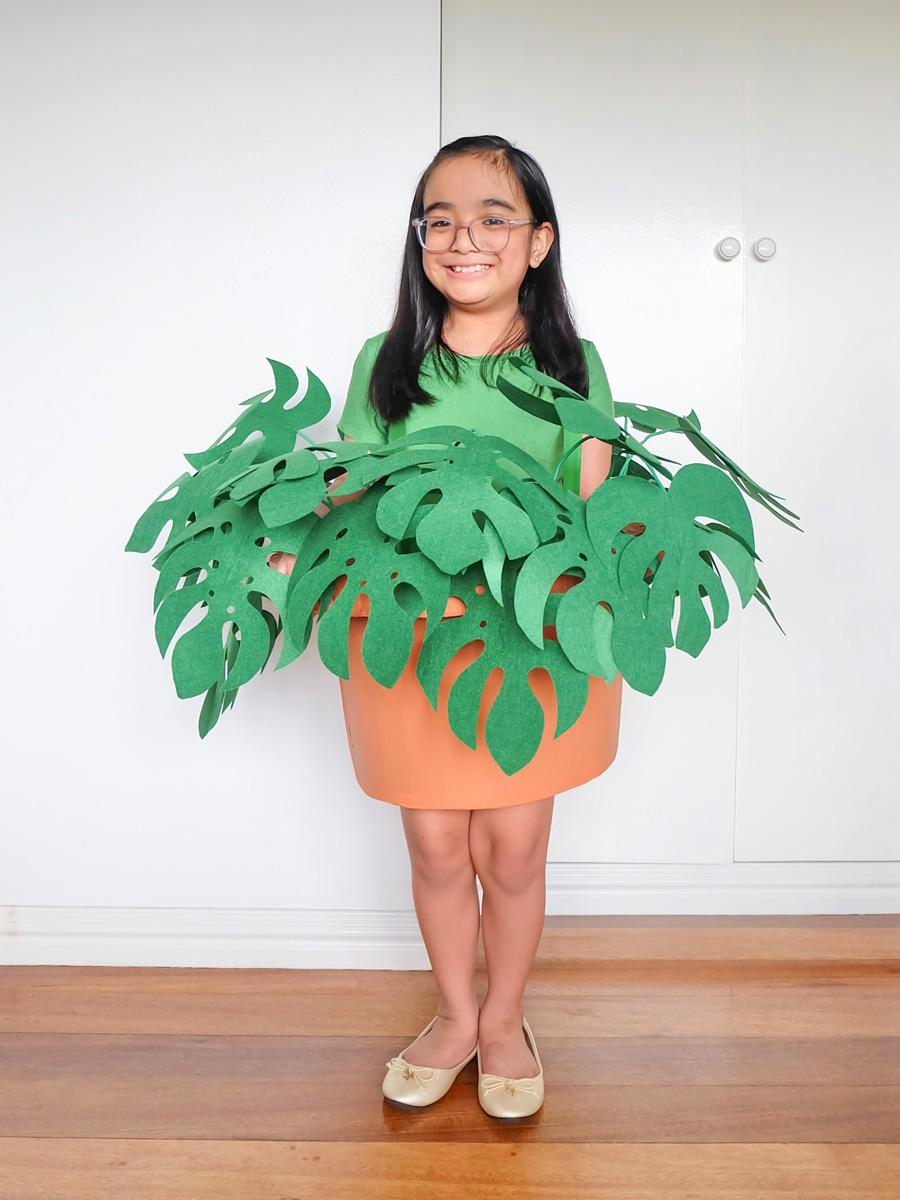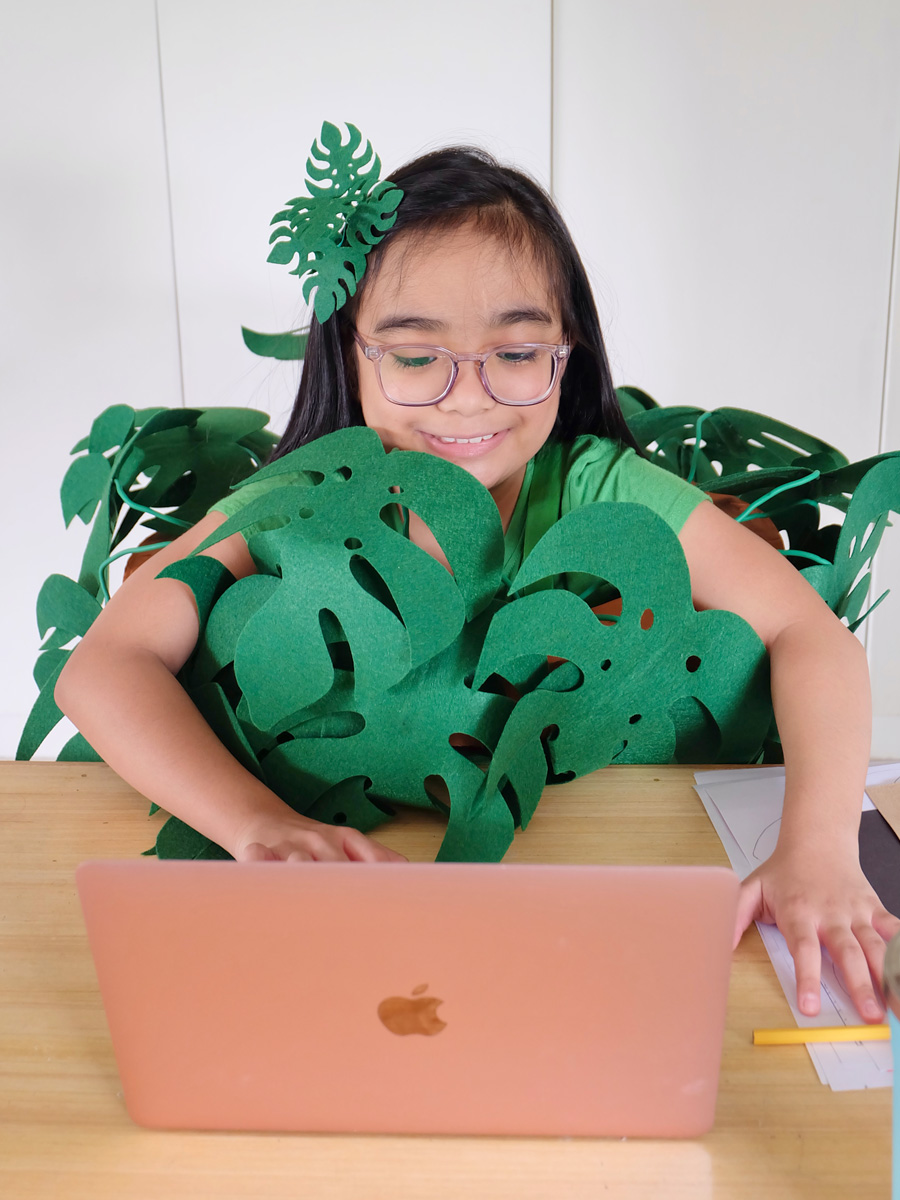 Want to see our previous DIY costumes? Last year Zoë was a Claw Machine, three years ago she was a Gumball Machine, then before that she was a Cutie Cupcake.