Shooting hoops and searching for some grub — you can't get any more Pinoy than that! At the latest food park in the metro, you can enjoy both. Whether you're looking to sweat it out over a game of basketball, or if you just want to unwind with some good eats, Taft Food by the Court will surely strike your fancy.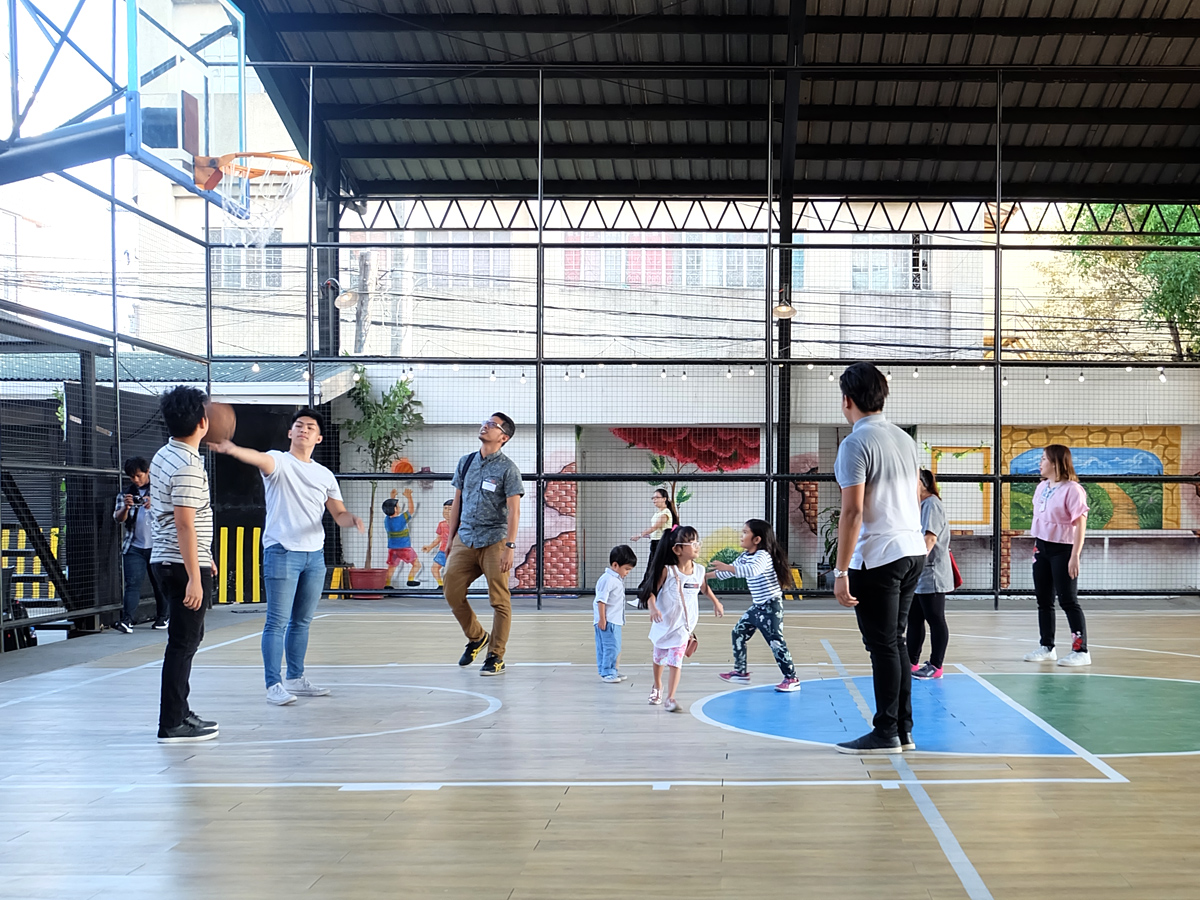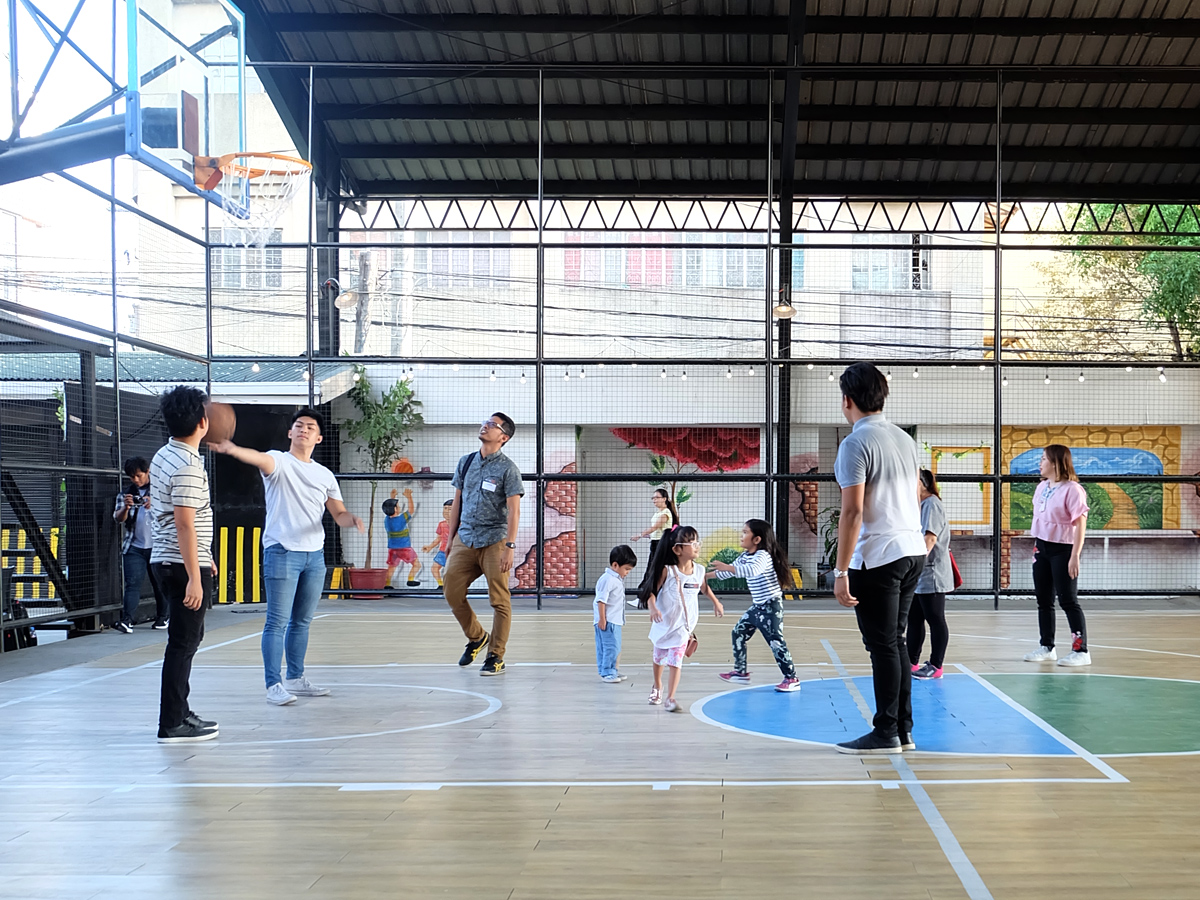 For those looking to practice those three pointers, and execute those plays, three full size courts are available for rent. Bring your family, your barkada, or your whole team for a game of ball, then hit the food stalls and refuel with their yummy selection of bites.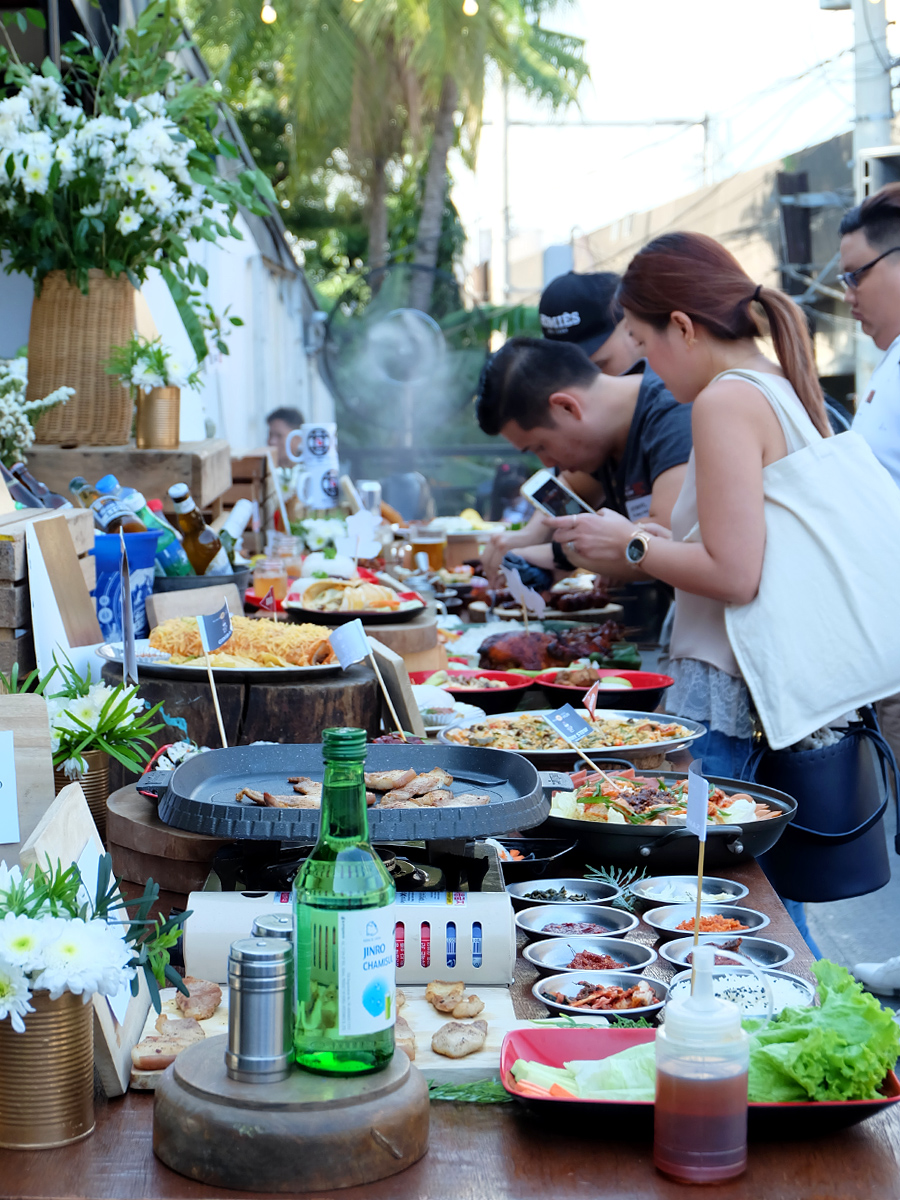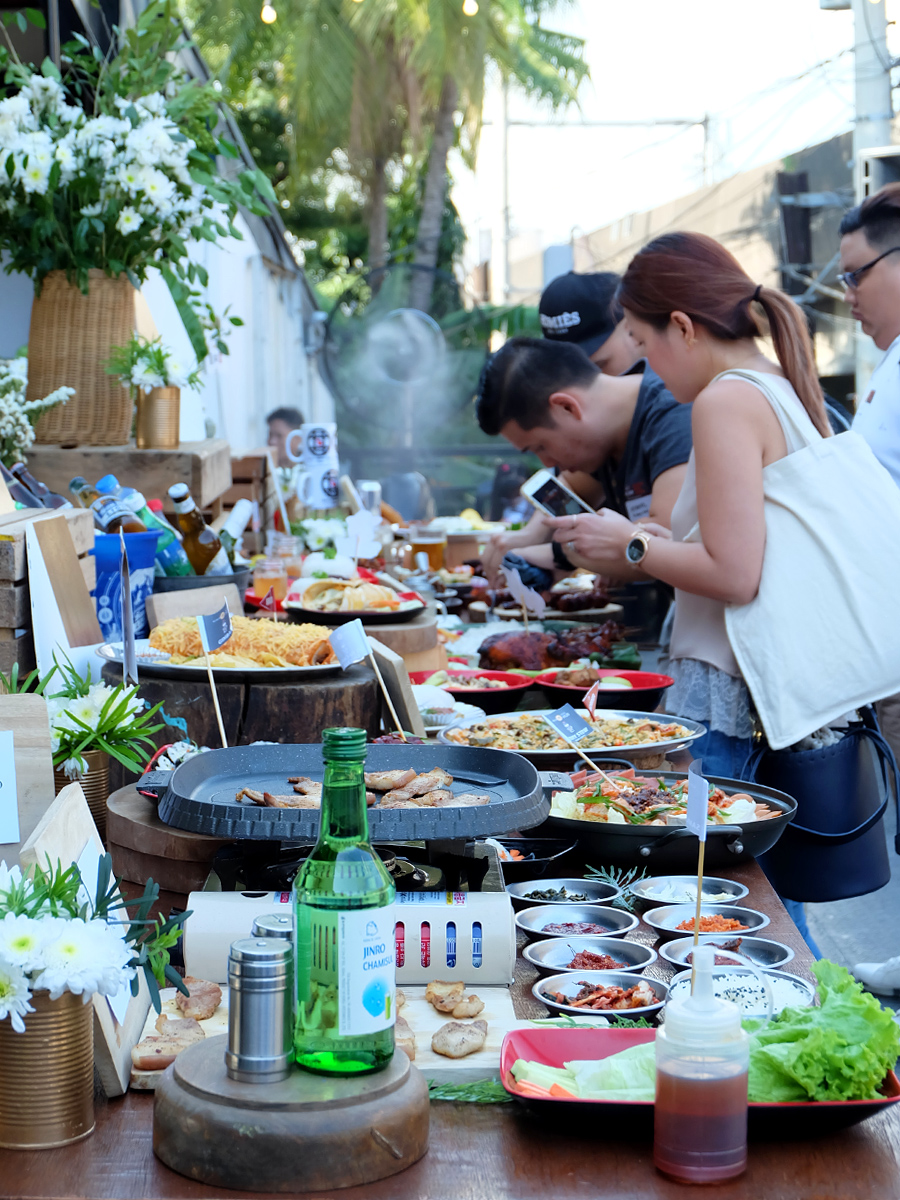 If basketball is not your thing, fret not, their food options are worth a shot.
Taft Food by the Court currently houses ten food and drink stalls, ranging from international fares like Korean and Japanese, to a mix of Mexican and South American, to Persian favorites and seafood feasts, to grilled meats and Pinoy favorites, including sweet concoctions and refreshing sips. There's definitely something to tickle everyone's taste buds.
Conveniently located along Taft Avenue, people who work, live or go to school in Pasay, will be spoilt for choice with the wide array of dishes available. Zoë and I were able to see and try some of the bites available during the media launch. Check out all the food!
C&T Korean Food Hub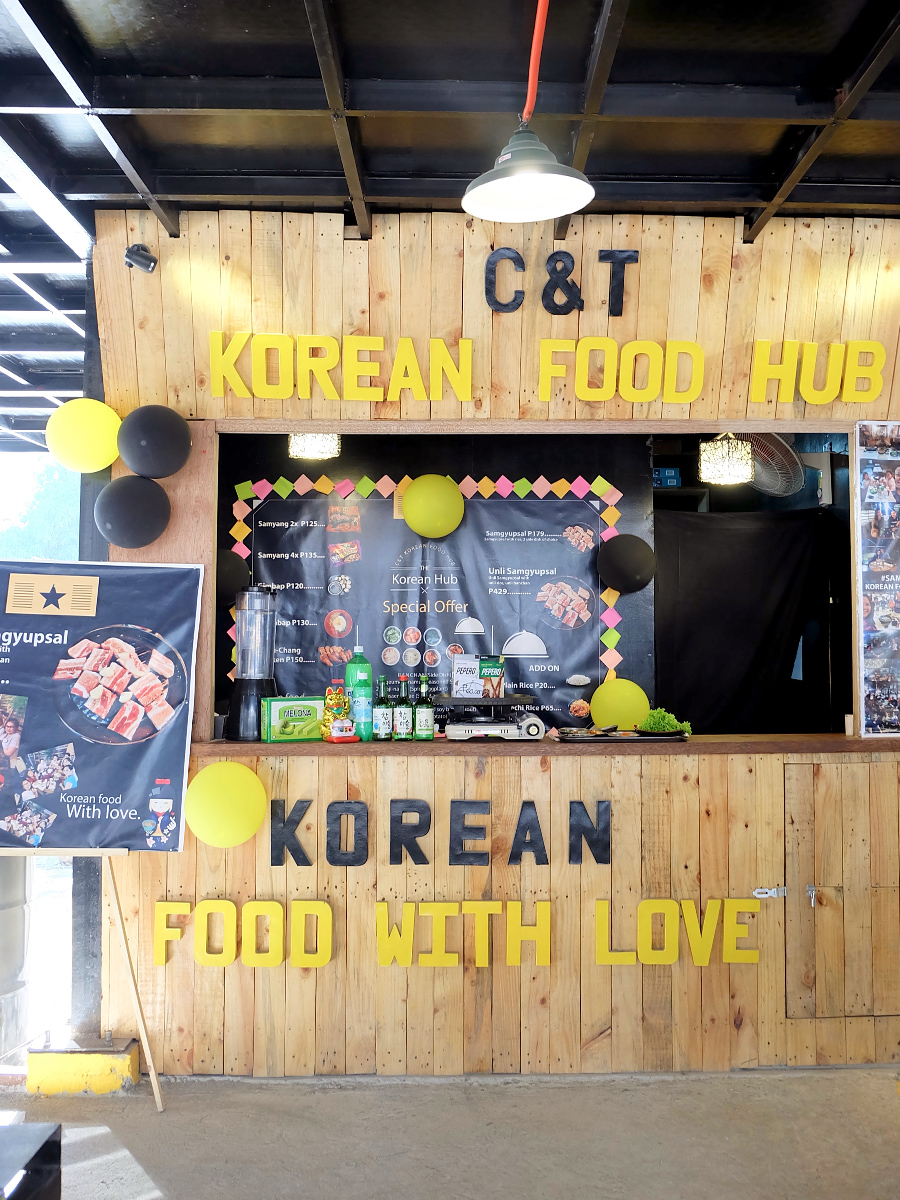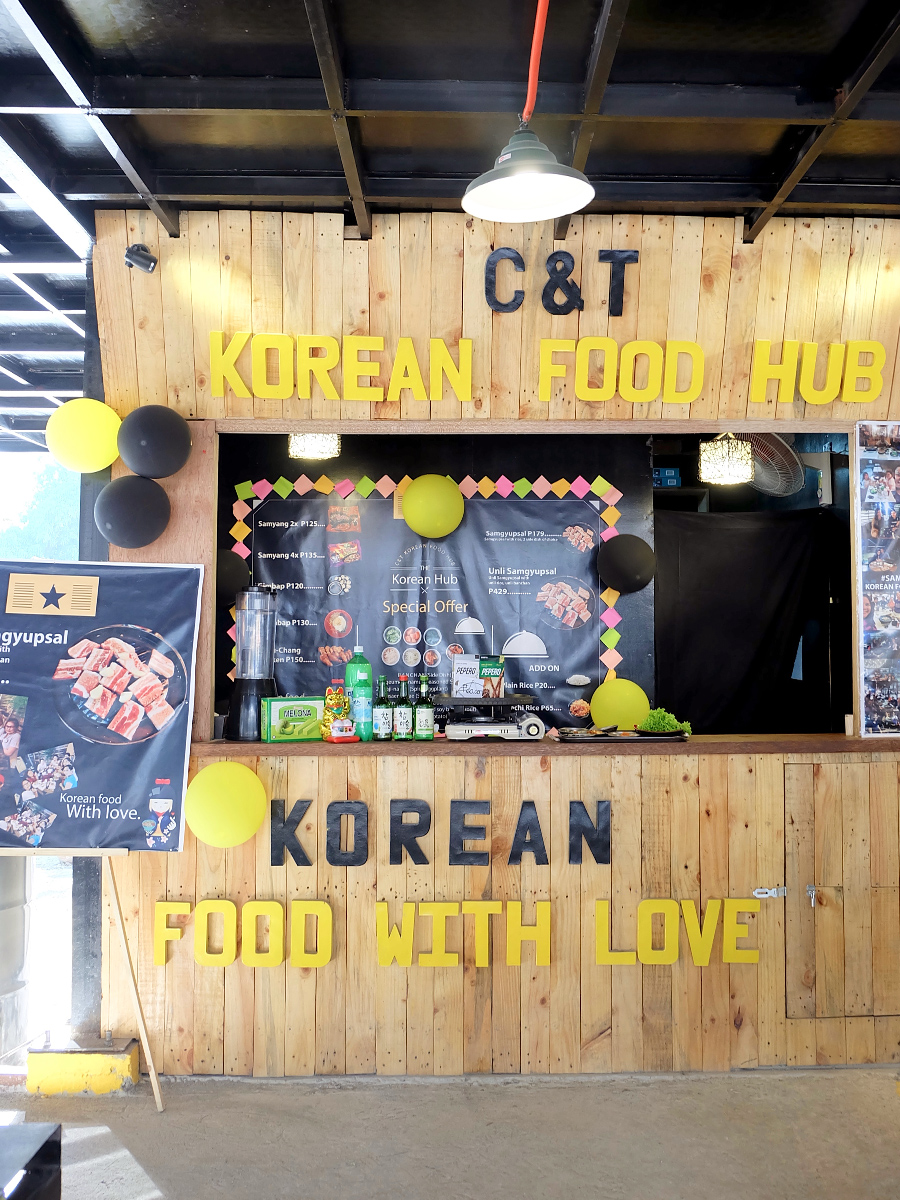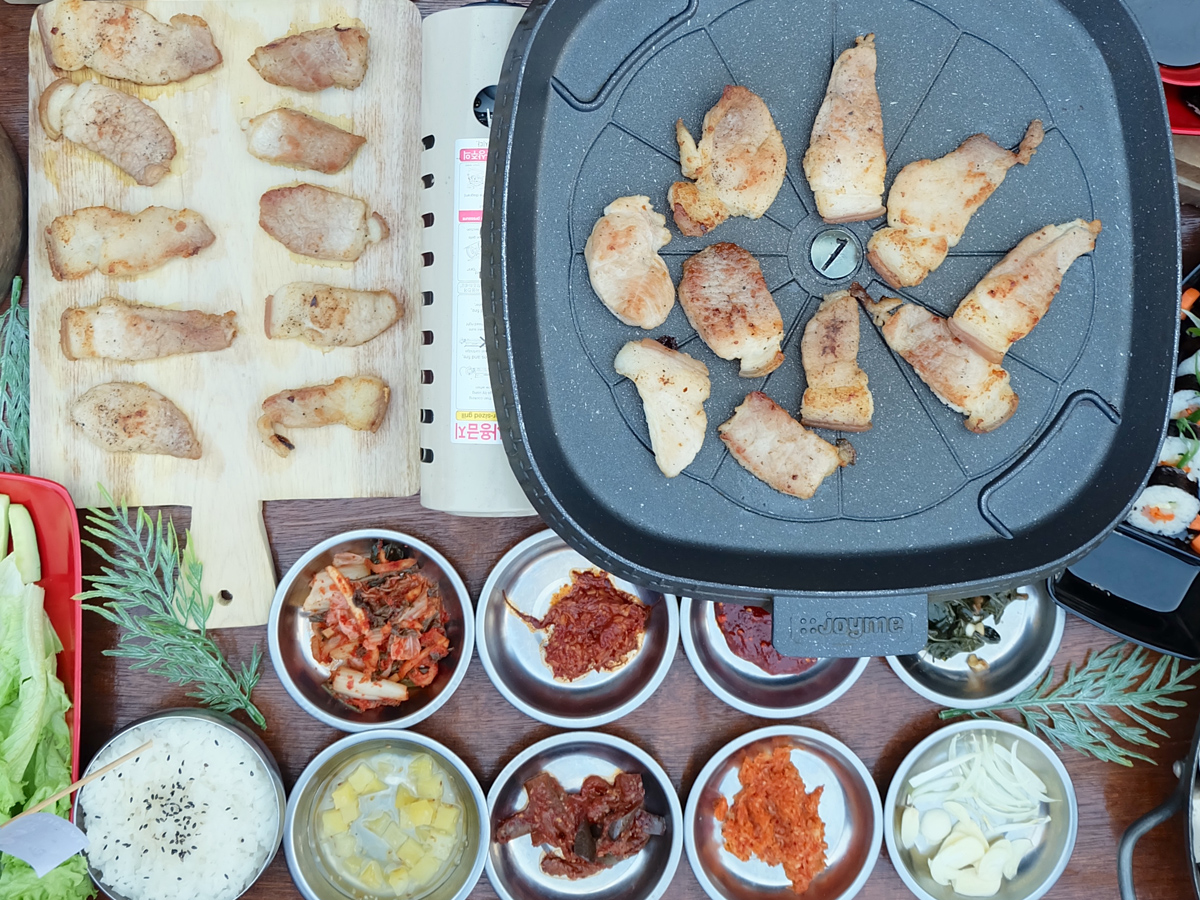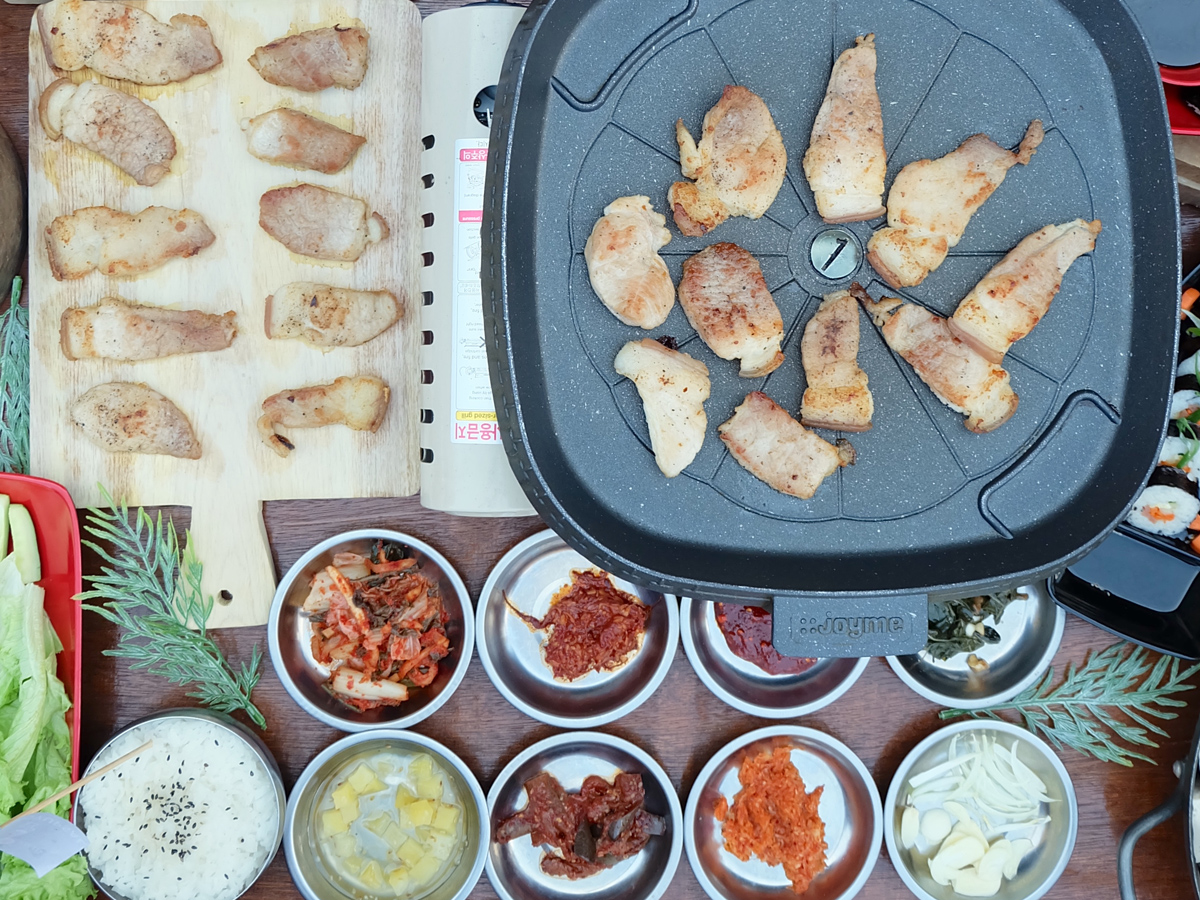 Facebook: C&T Korean Food Hub by the Court
Korean food lovers, they have unlimited Samgyupsal! With unlimited Rice and Banchan, you can grill those pork belly slices to your heart and tummy's content! C&T Korean Food Hub also serves Gochujang Chicken, Gimbap, Budae Jigae, and other dishes, enough to make you feel Korean for the day!
Don Don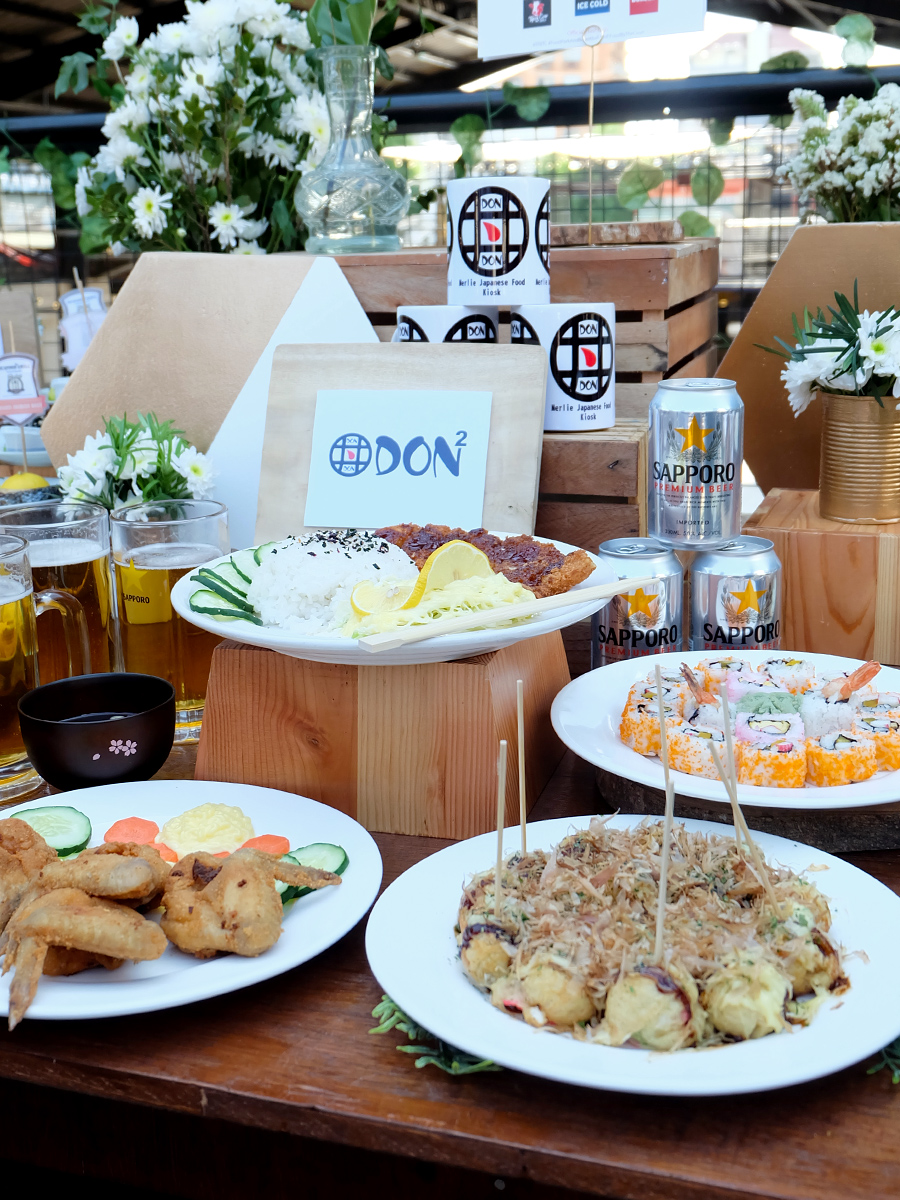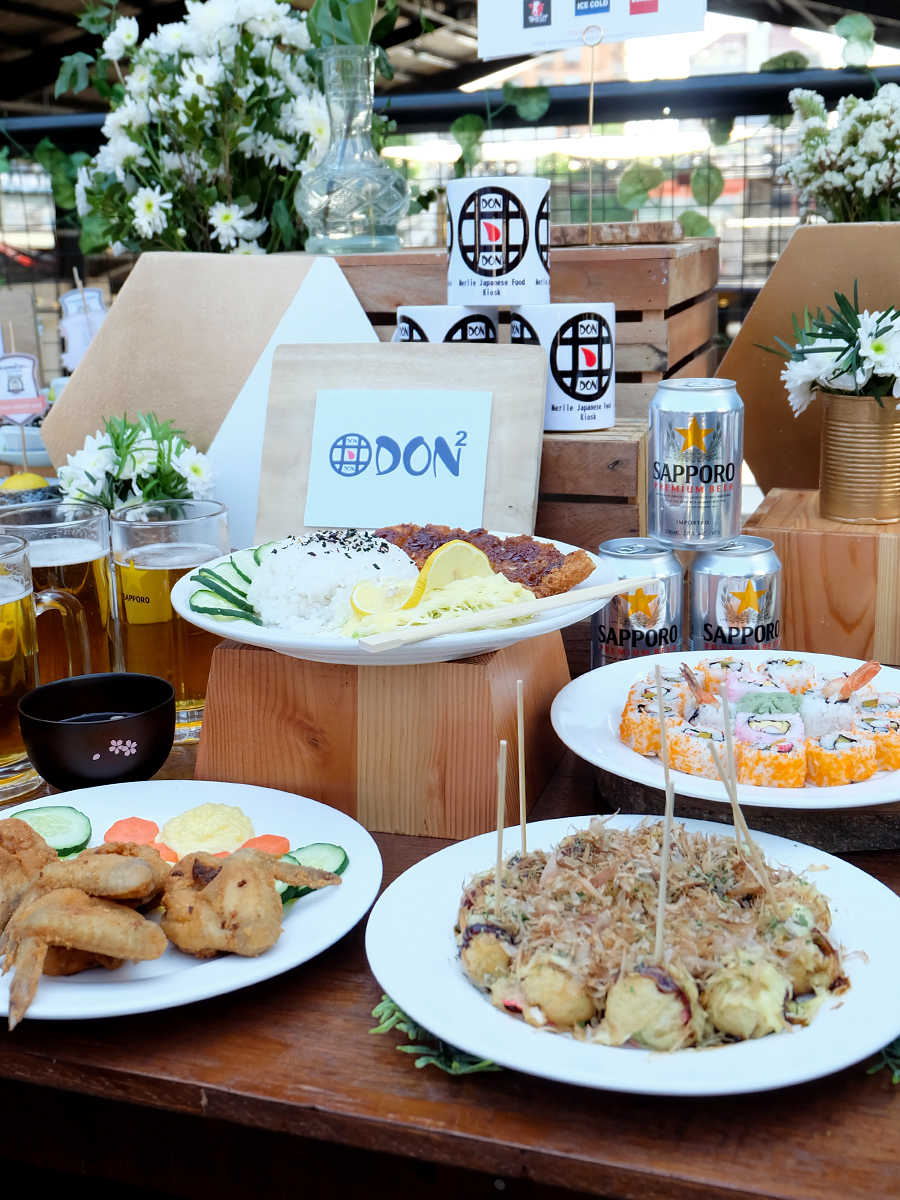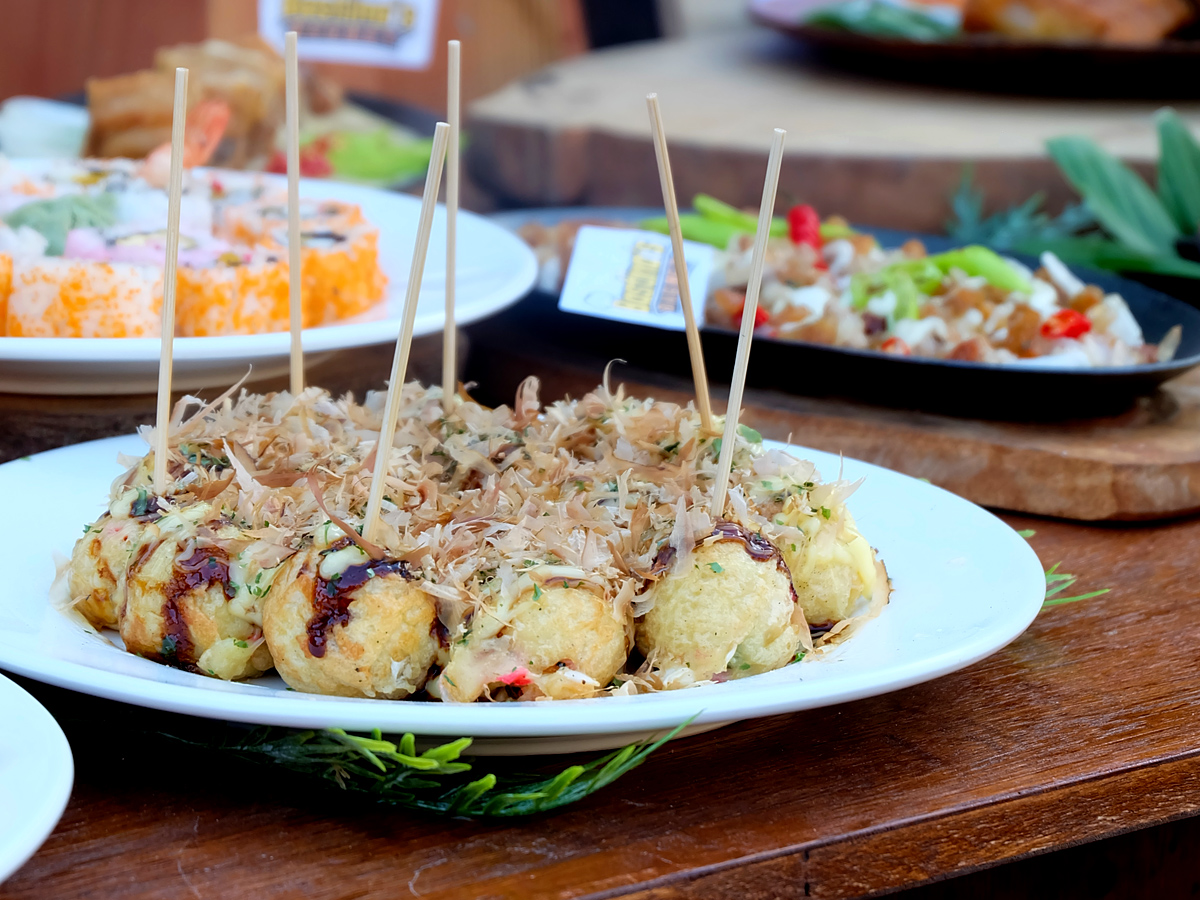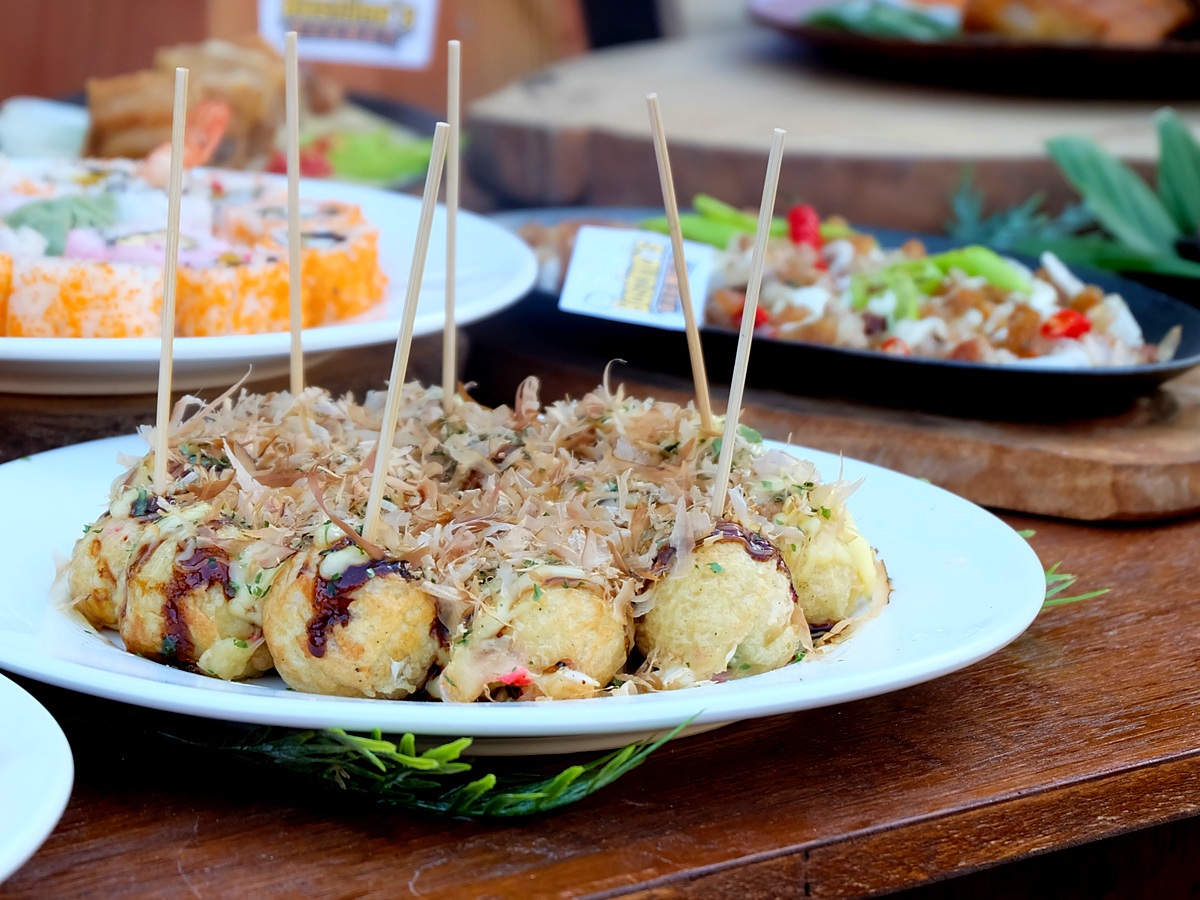 Those craving for some Japanese can get their fill at Don Don's. They serve Takoyaki, Tamagoyaki, Tonkatsu, Ramen, Tempura, Chicken Karaage, and a selection of Maki, too.
By The Border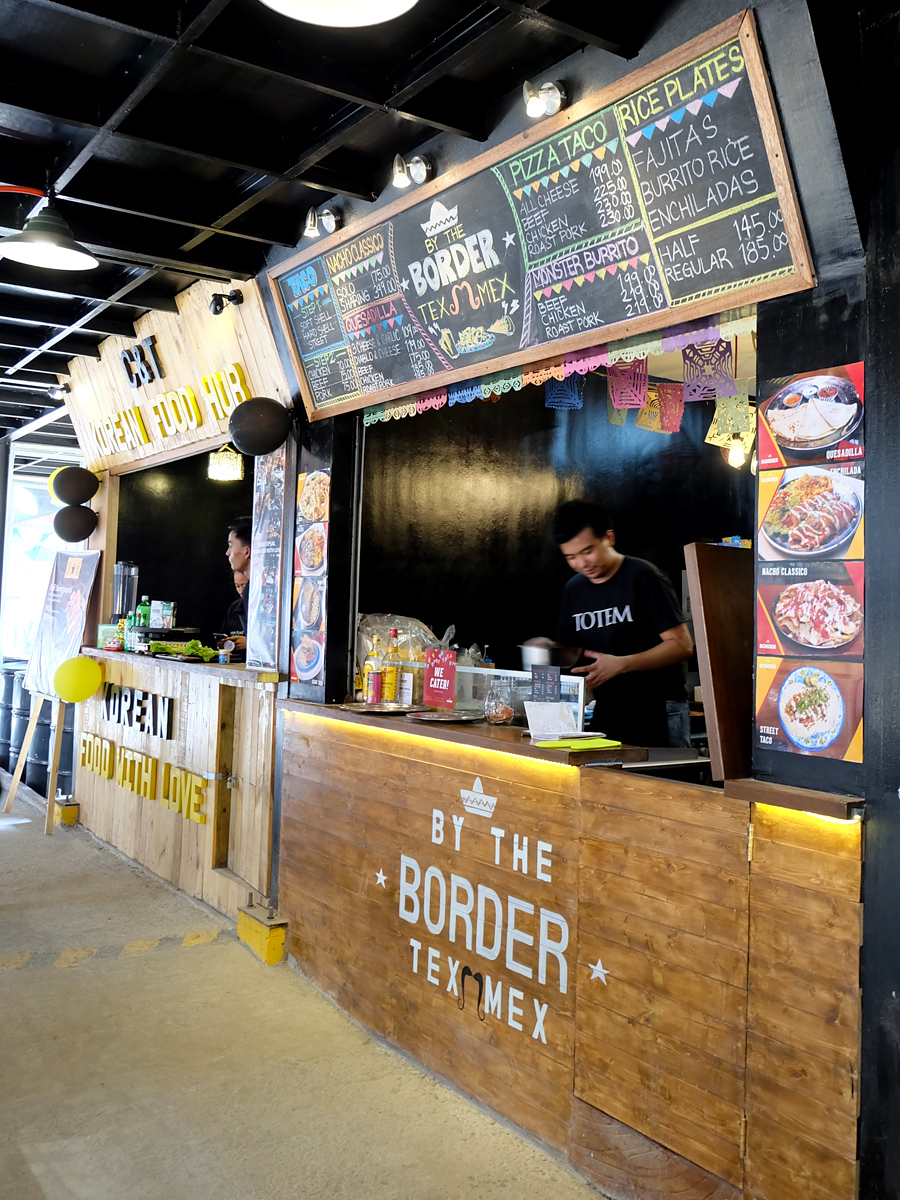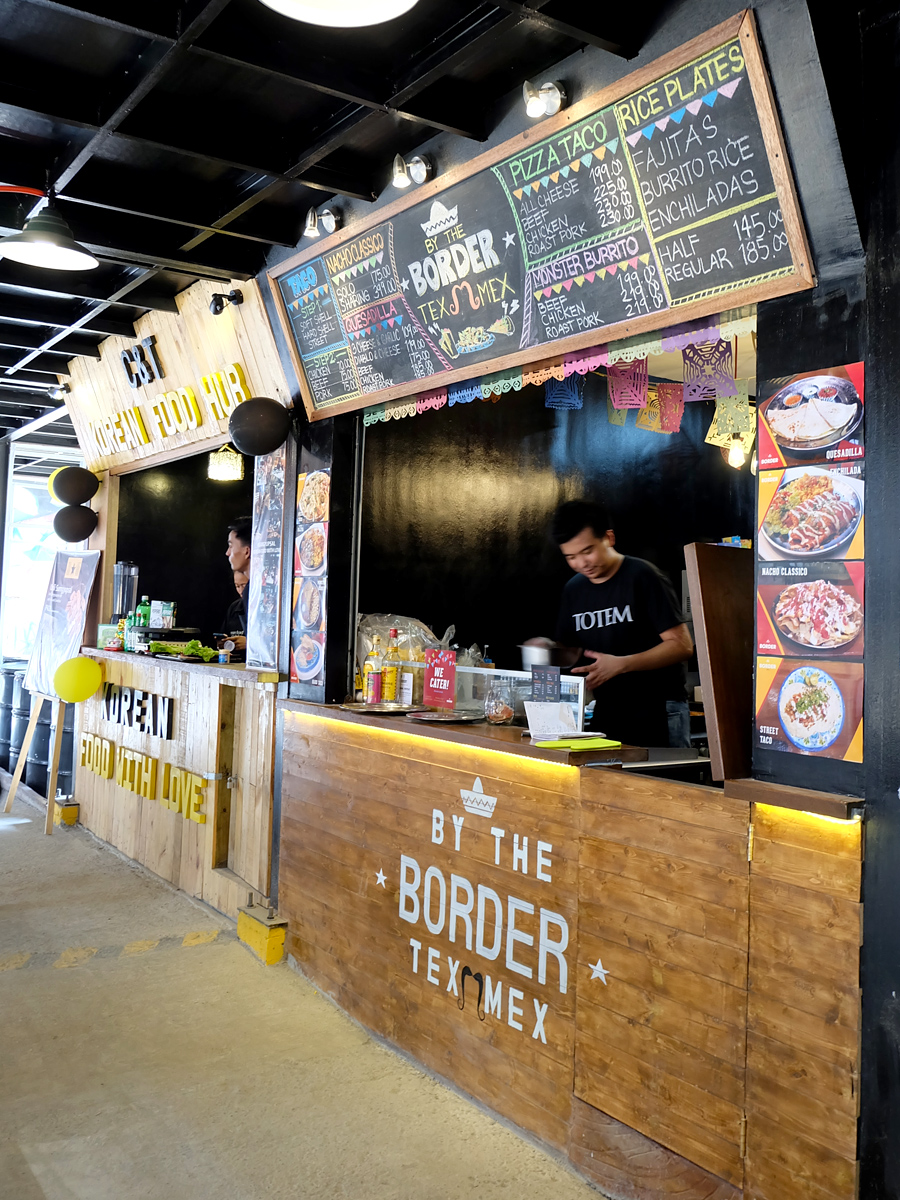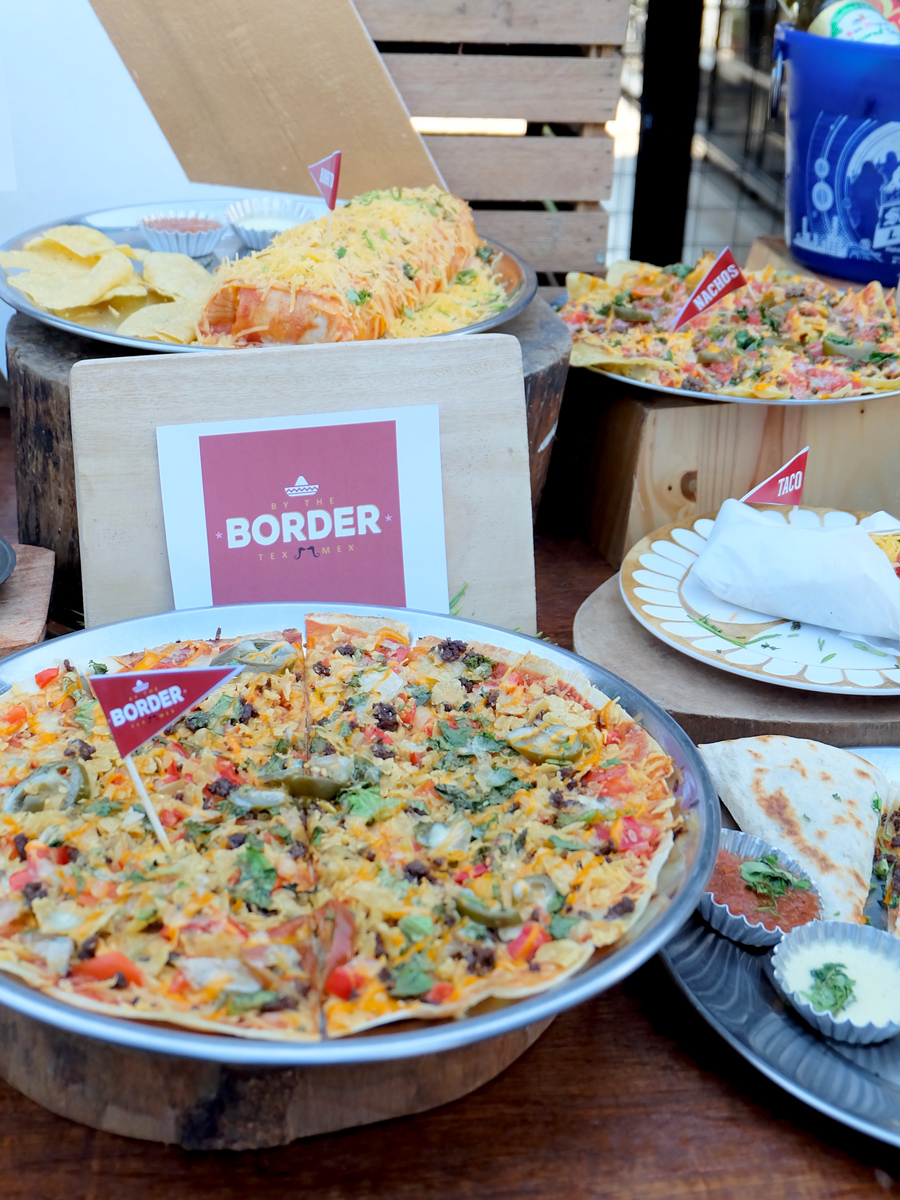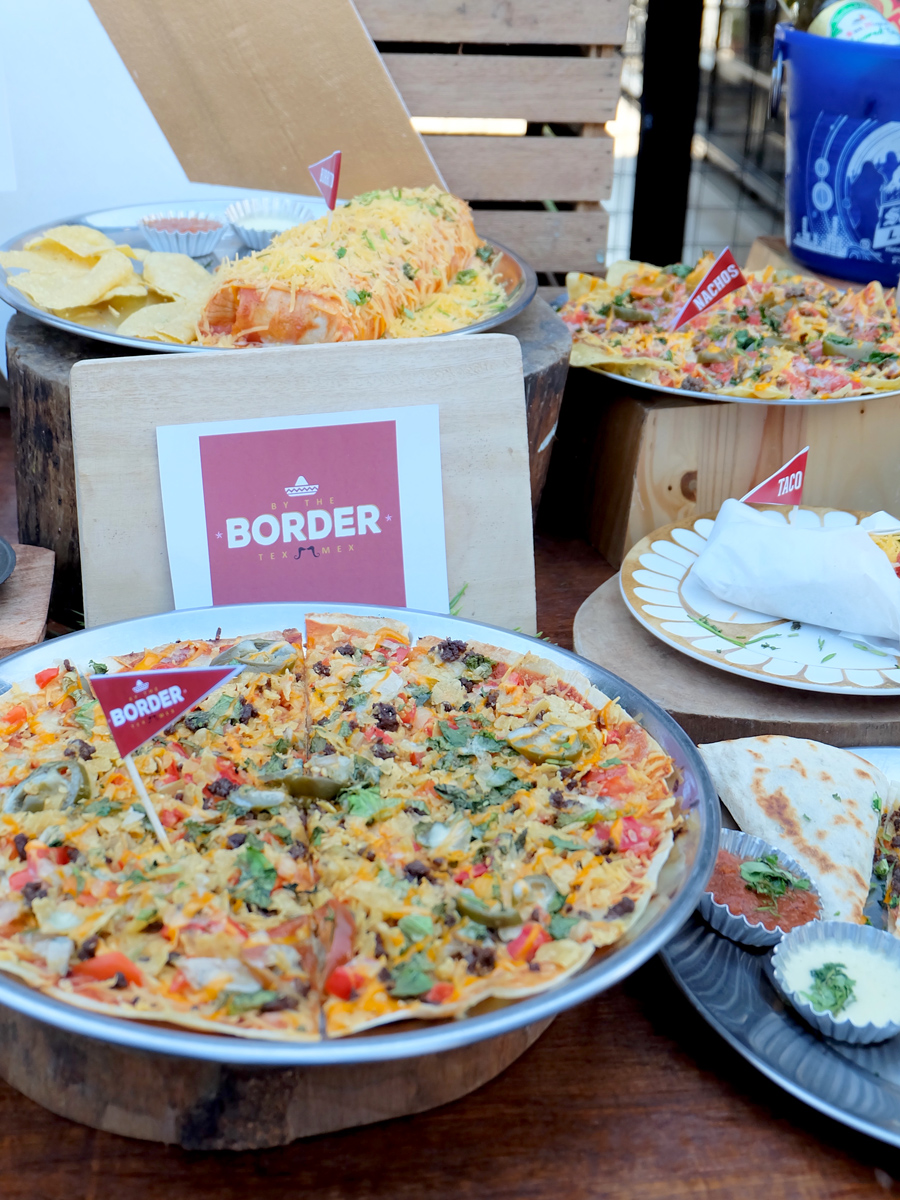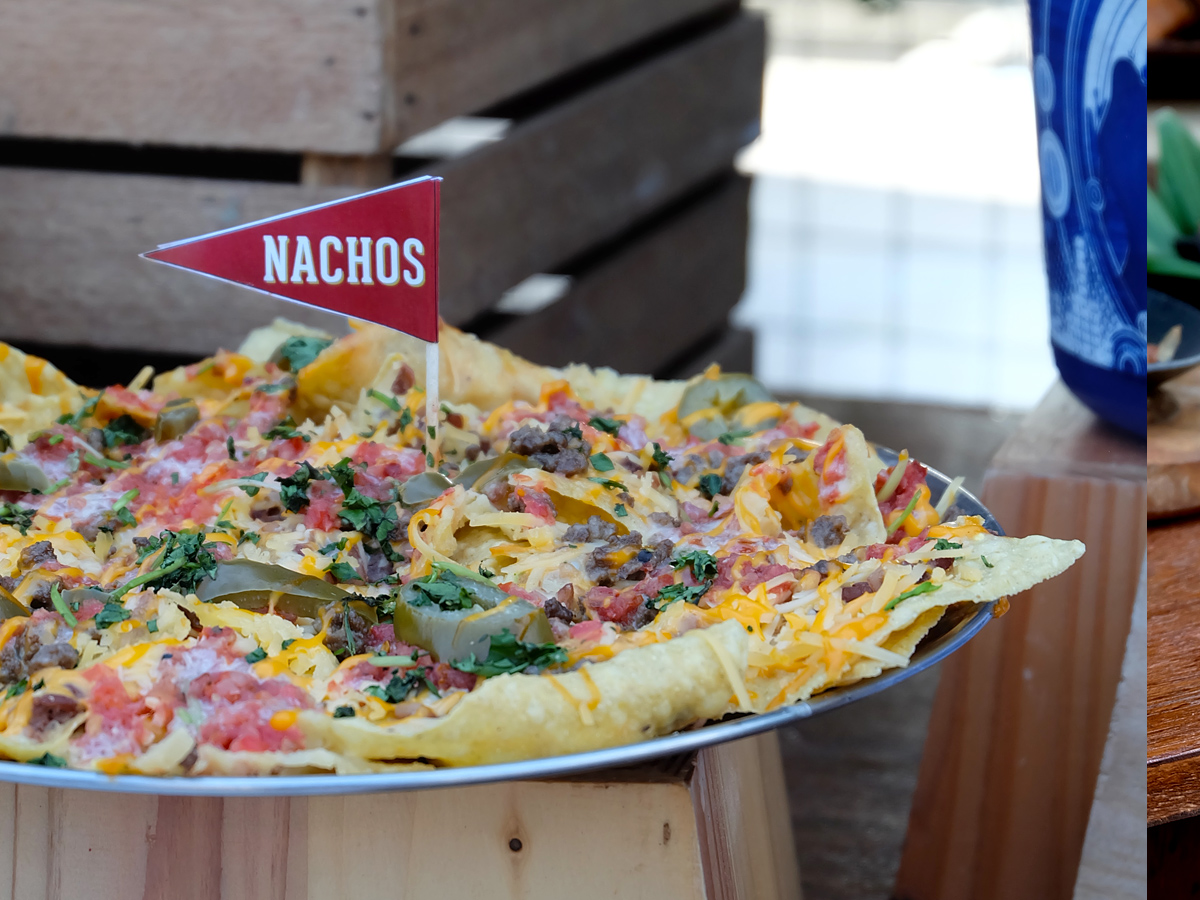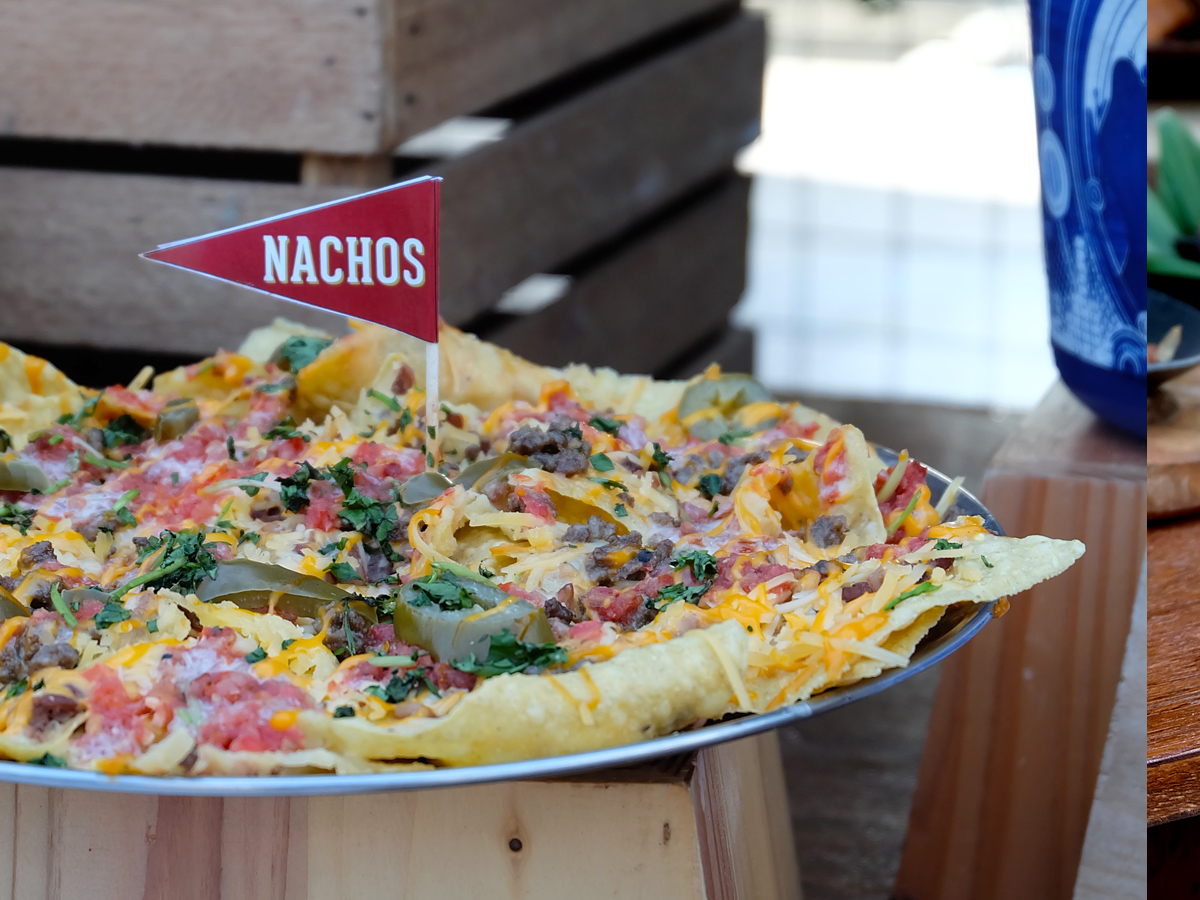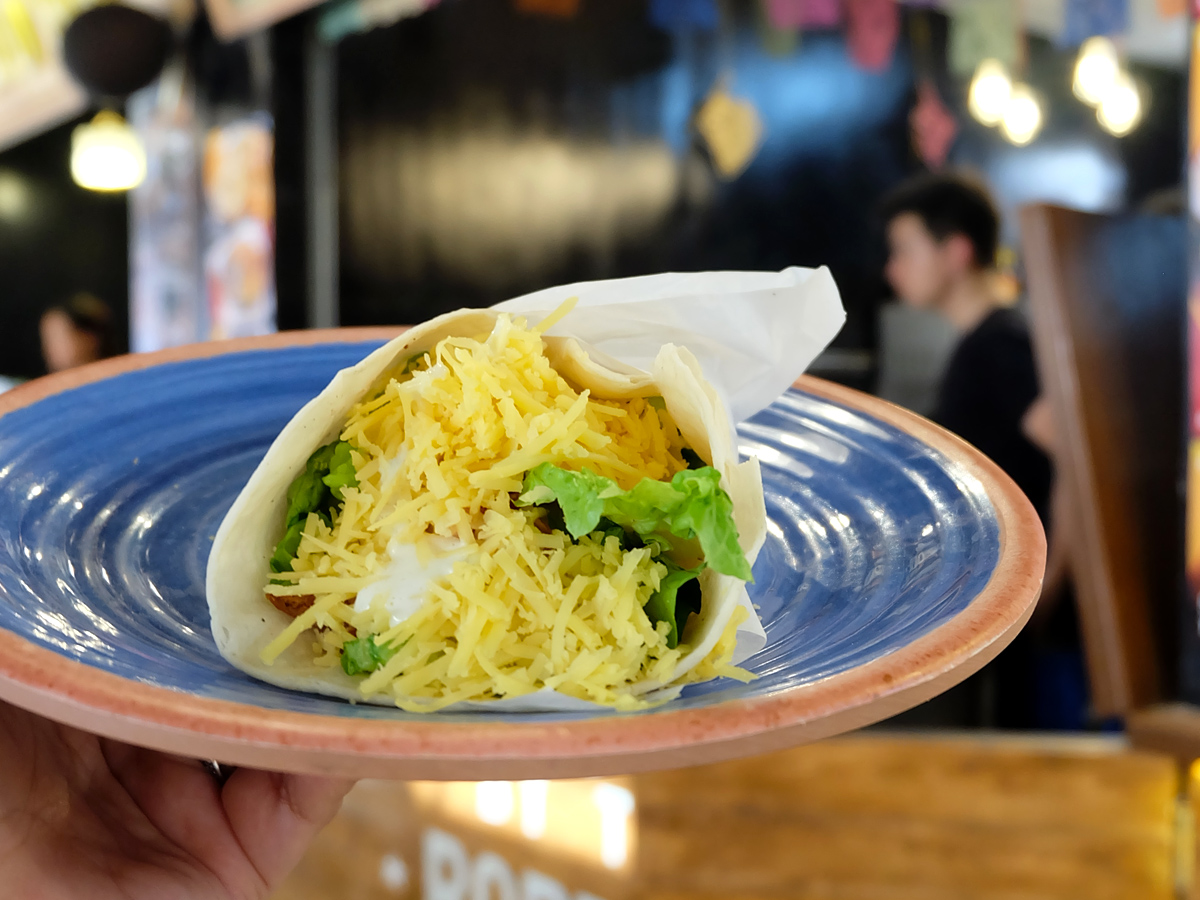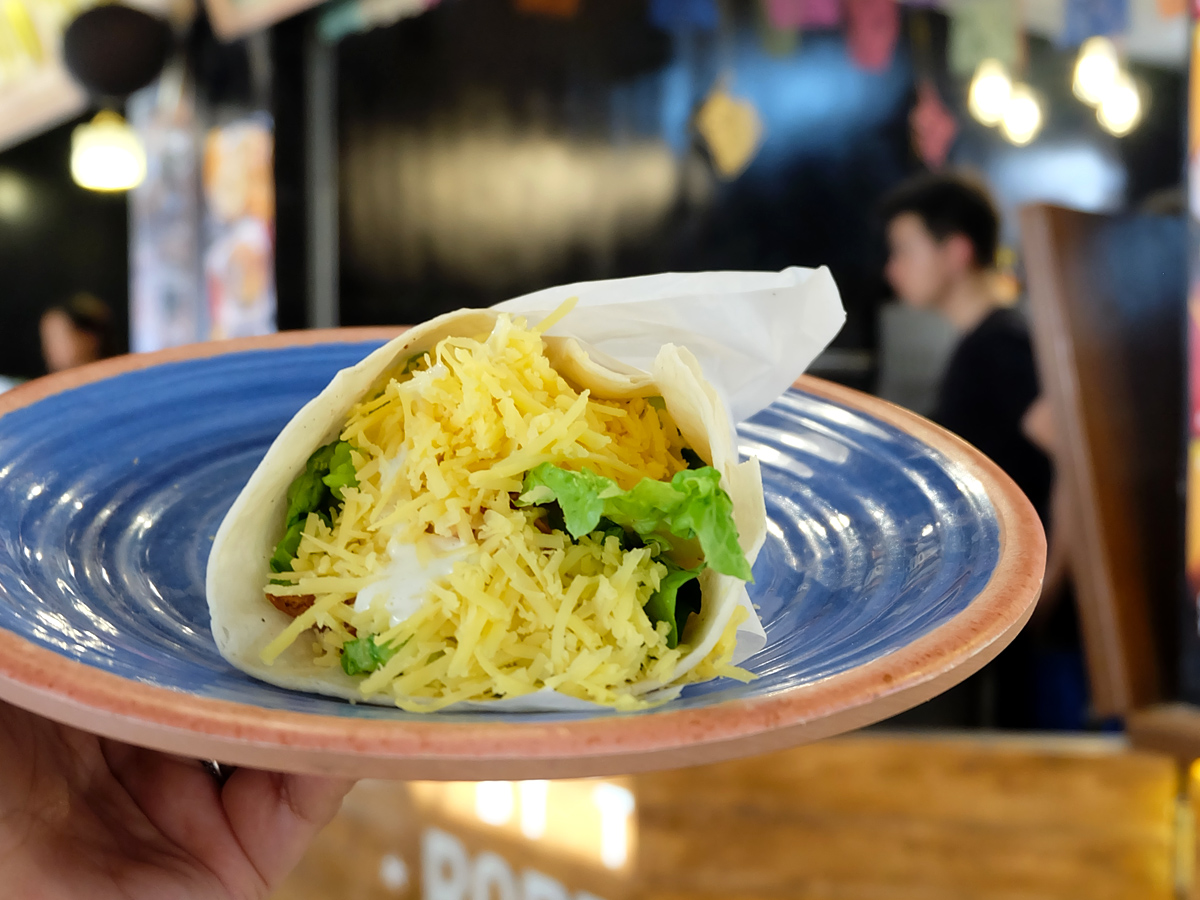 Facebook: @ByTheBorder.ph
This is nacho-ordinary taco joint! By The Border "brings you the taste of both authentic and out-of-this-world TexMex cuisine." Serving a selection of Tacos, Quesadillas, Burritos, Rice Plates and Pizza Tacos, one bite will transport you south of the border.
I was able to try the Chicken Soft Shell Taco. Bursting with flavor and hitting all the right notes, it was like a fiesta in my mouth! Sumptuous grub, worth going back for!
Tipsy Cow Grill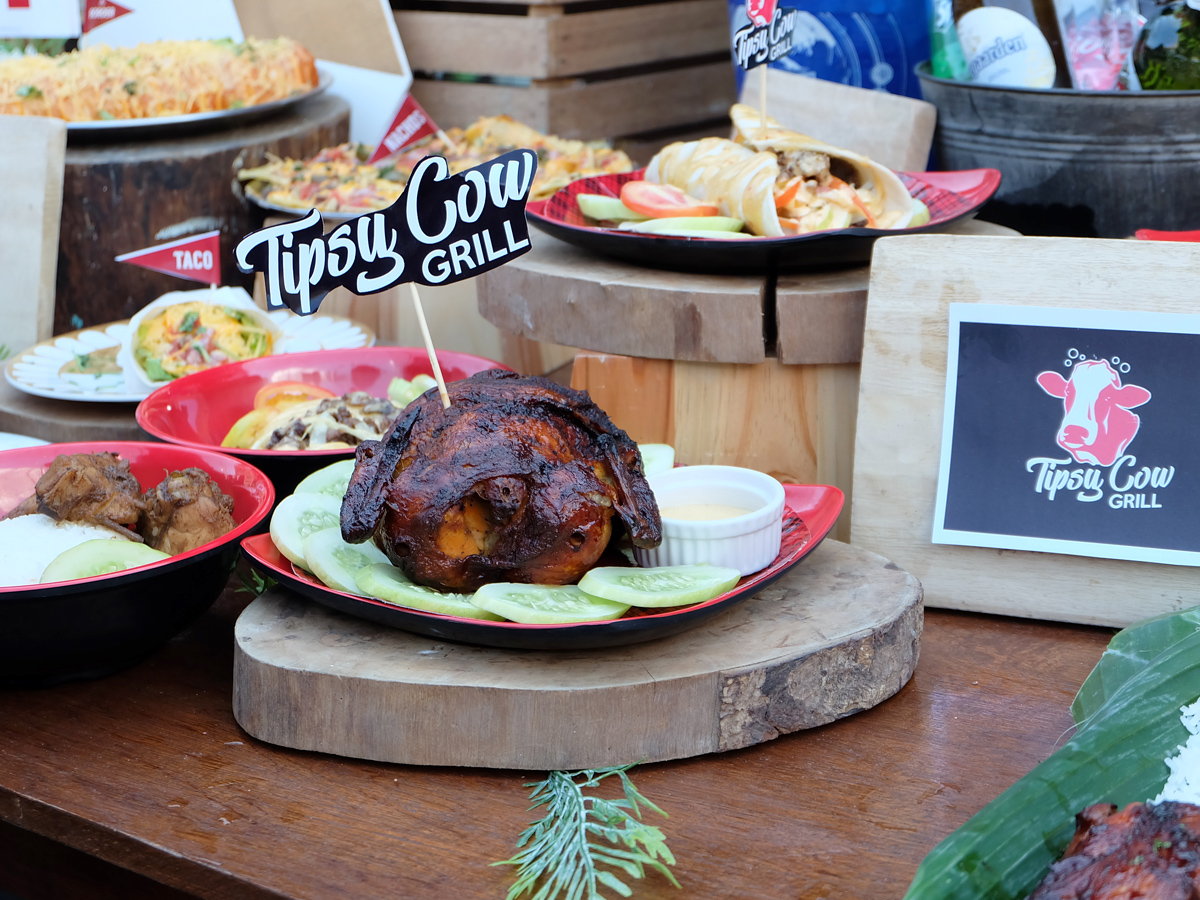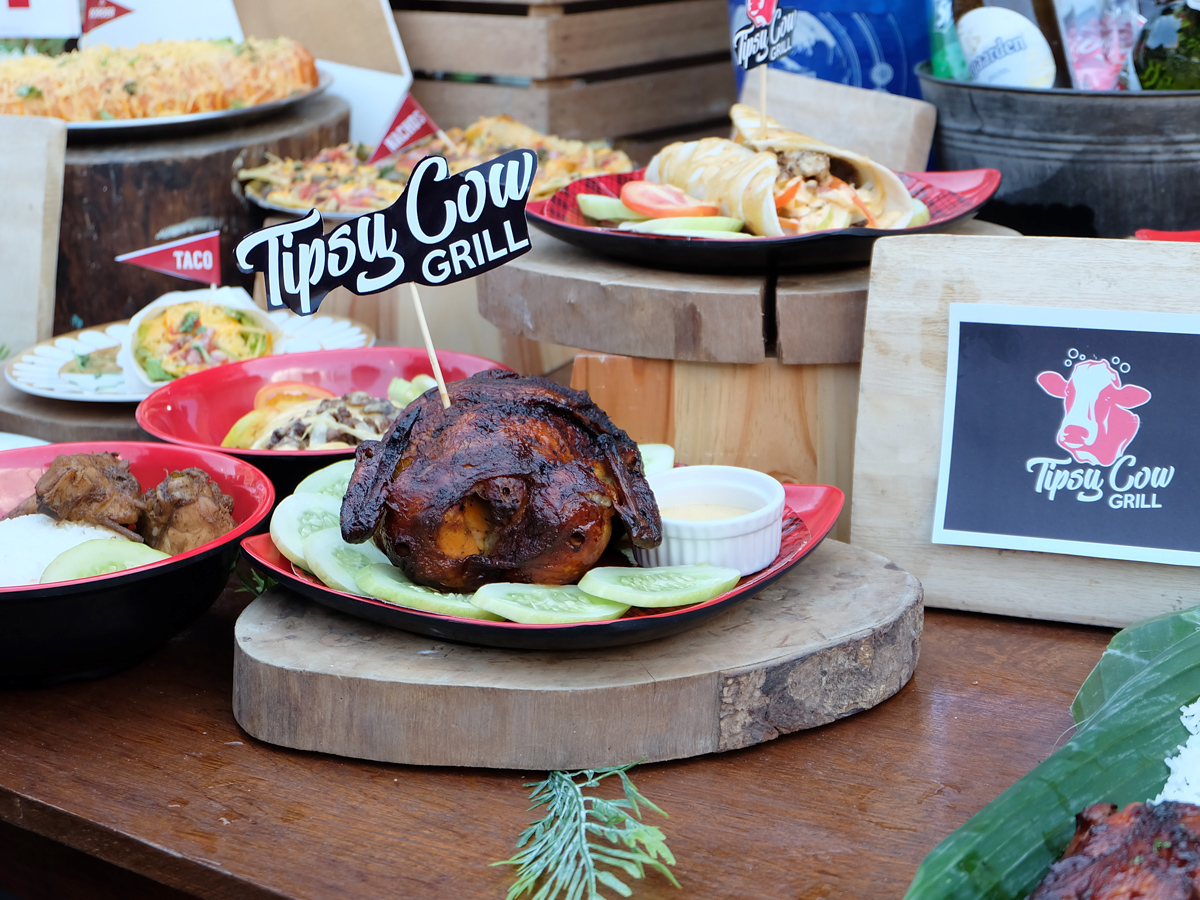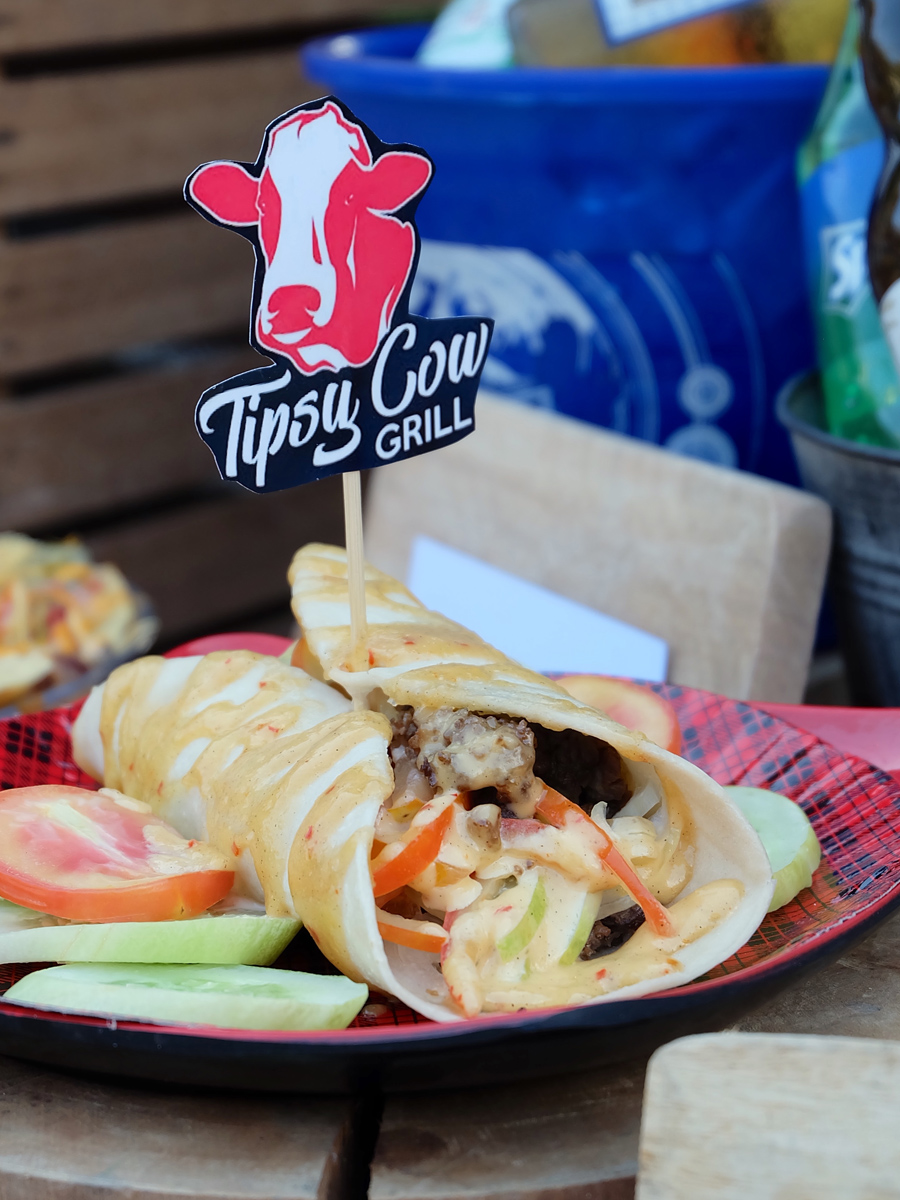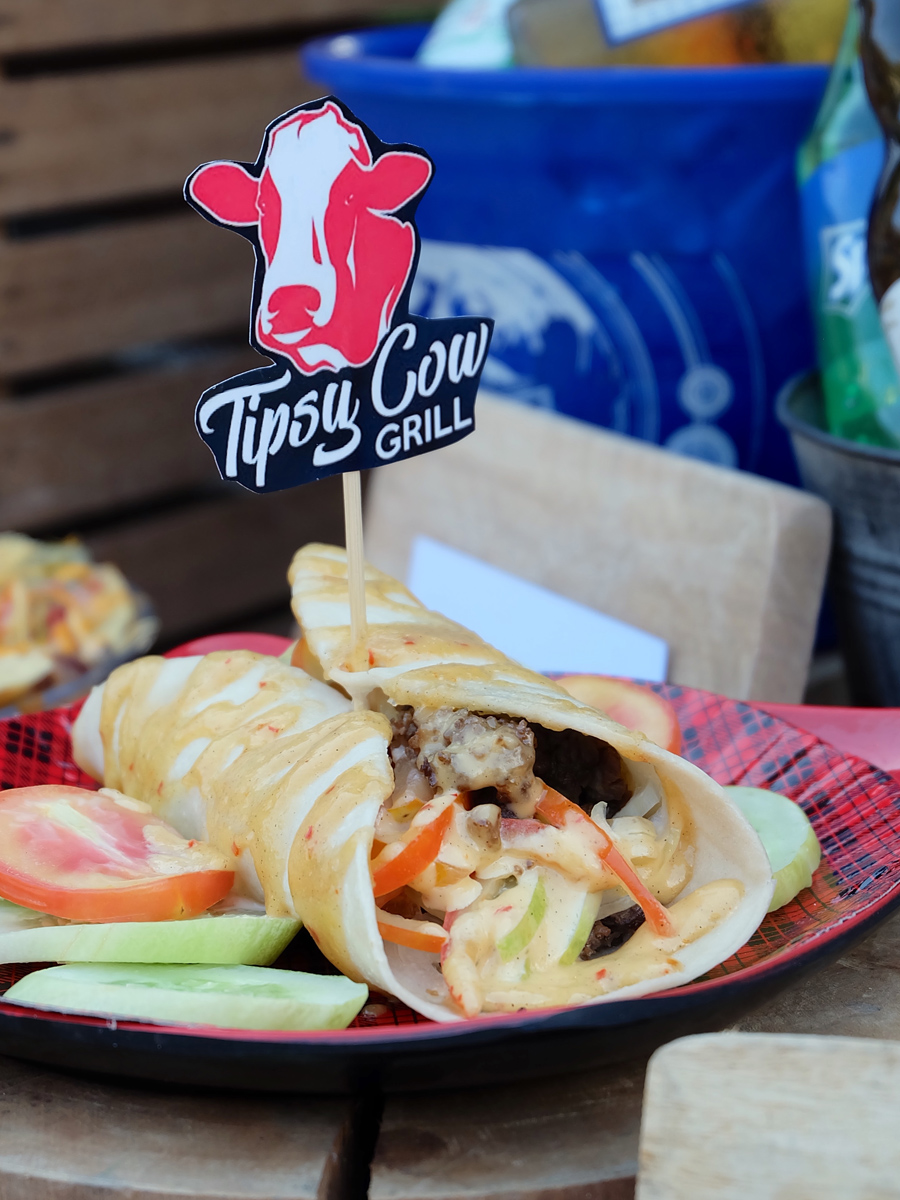 Instagram: @tipsycowgrill
For some affordable Persian fare, Tipsy Cow Grill offers a selection of Shawarma, perfect for an after-game munch.
Seafood Grill by Raine Cravebites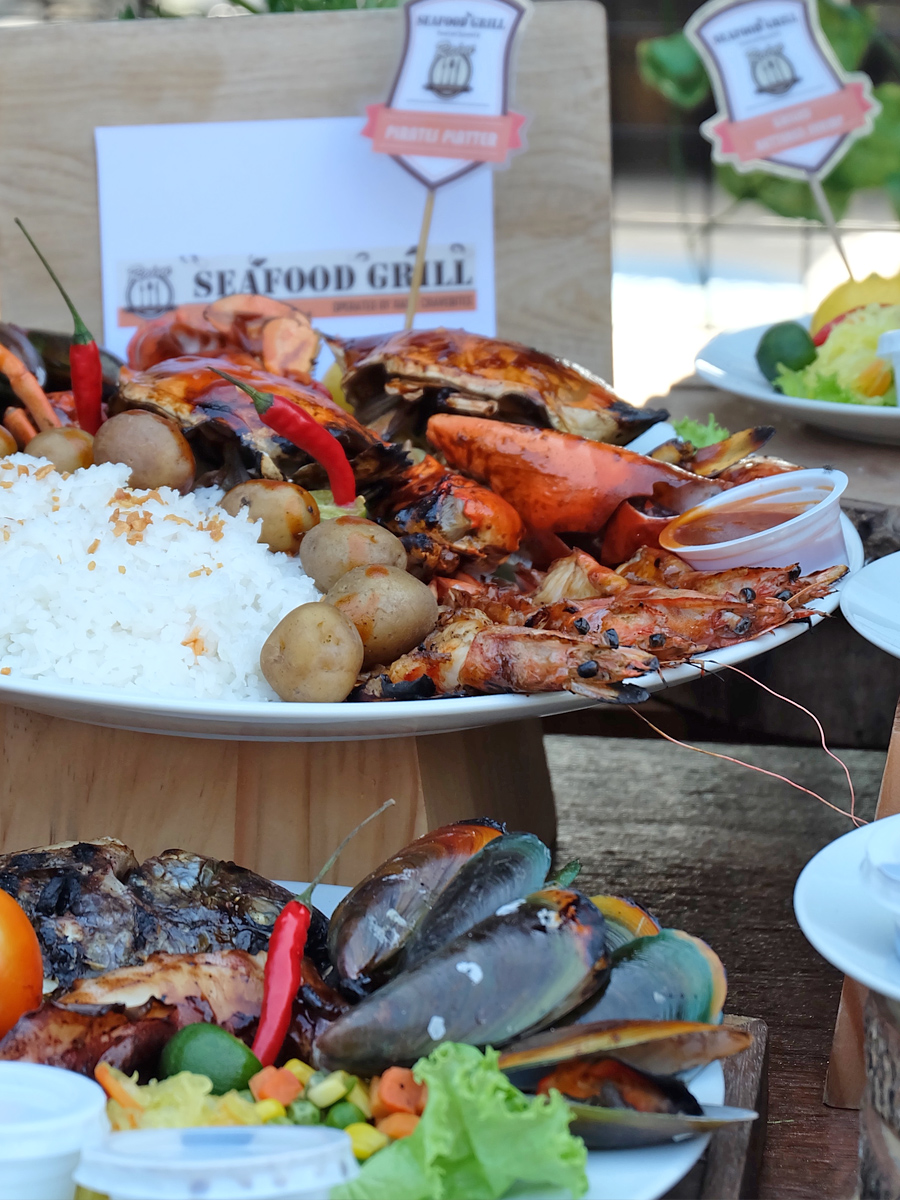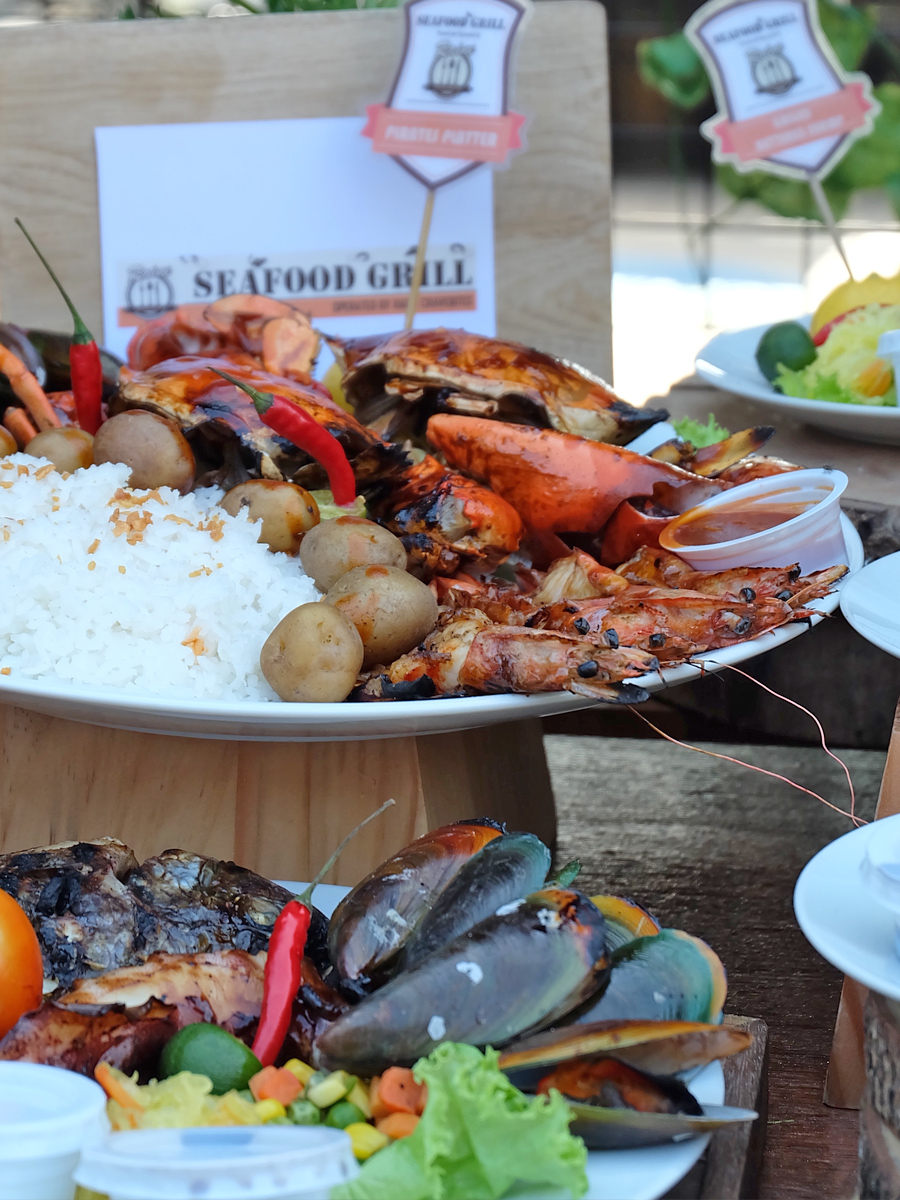 Facebook: Seafood Grill by Raine Cravebites
Feast on some freshly grilled seafood at Seafood Grill by Raine Cravebites! They have  Shrimp, Squid, Salmon Belly, Tuna, Bangus, Tilapia and some Mussels, too!
Honky's Grill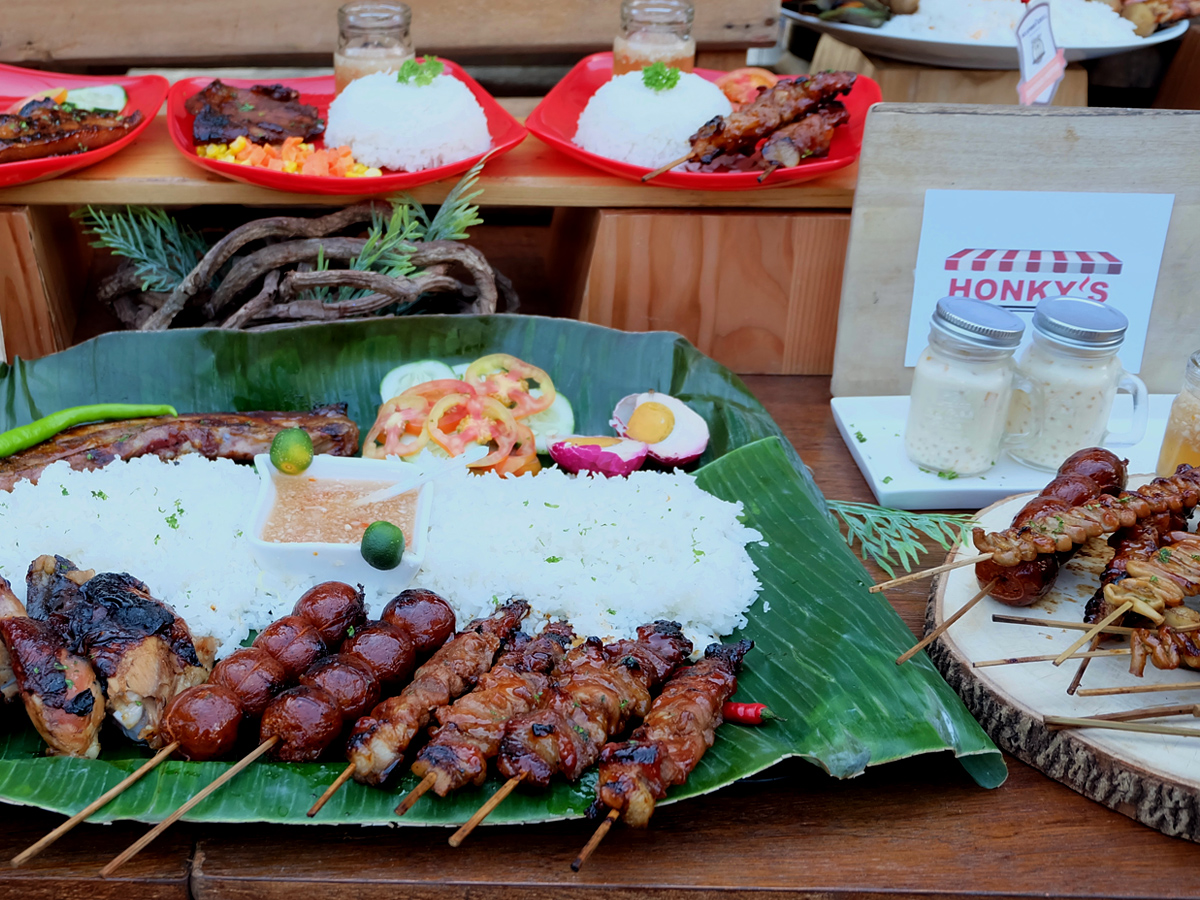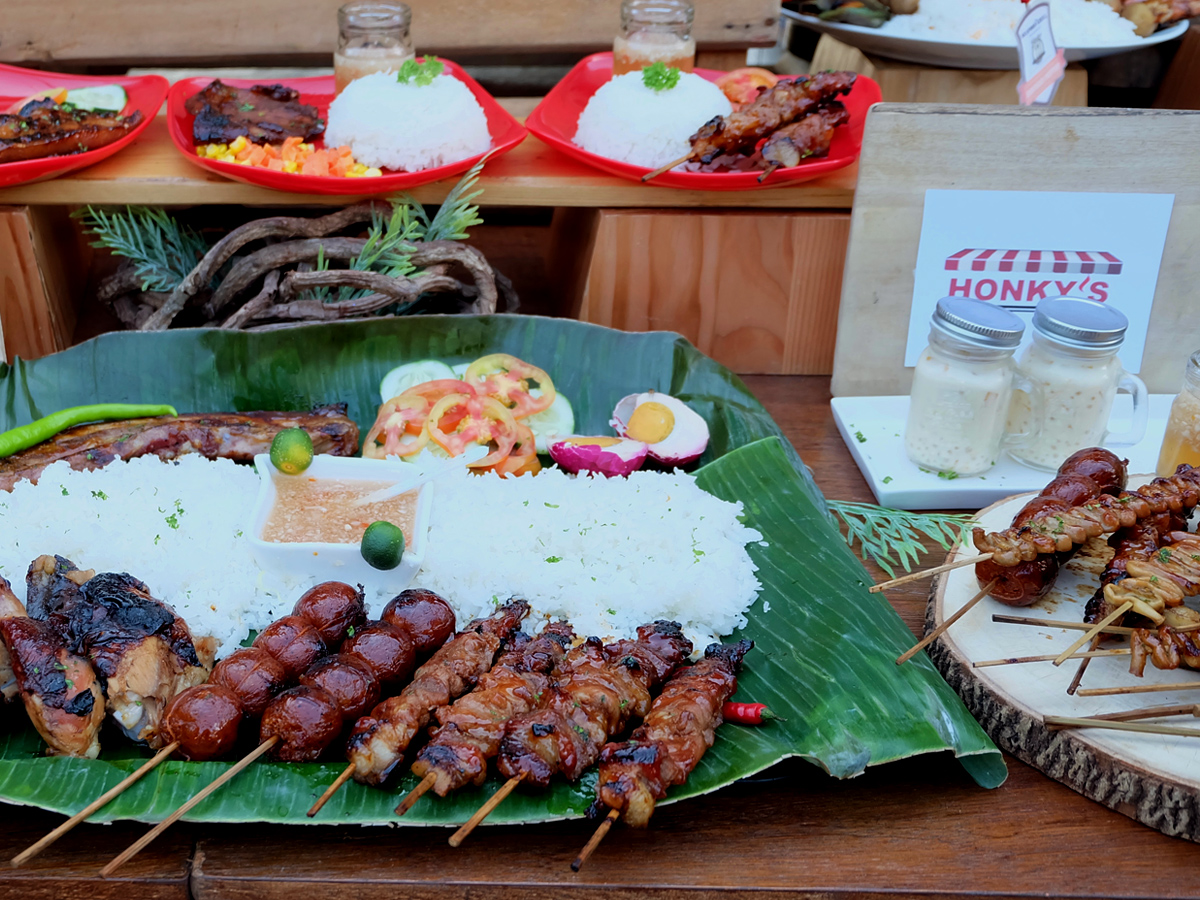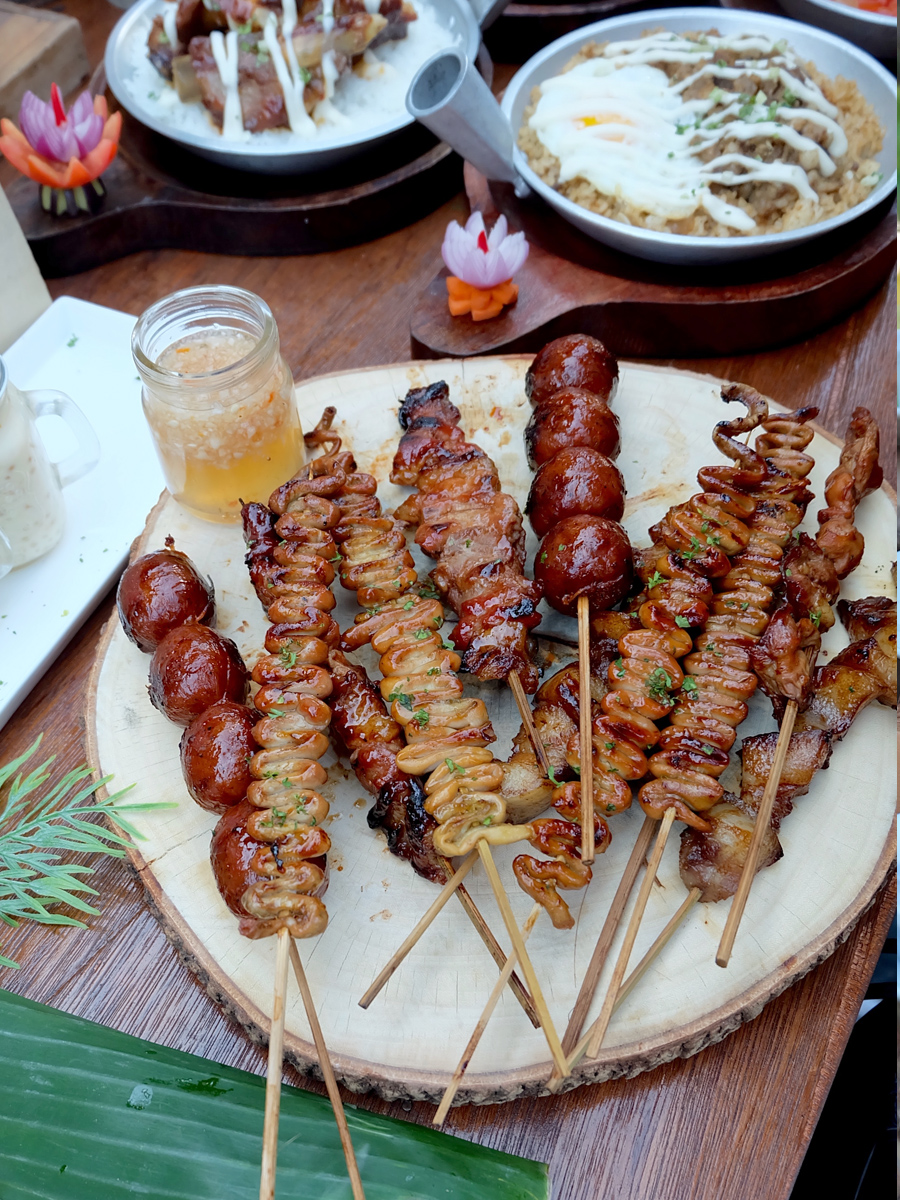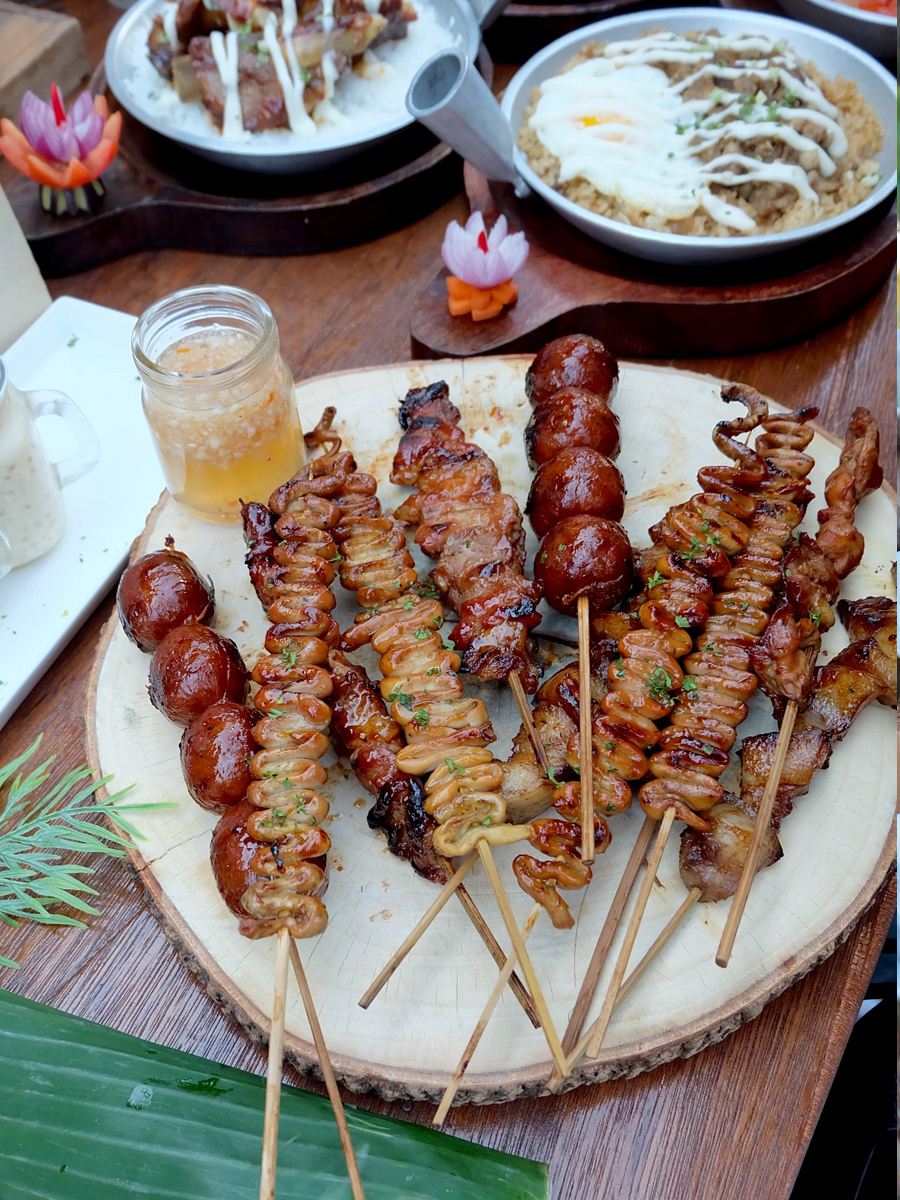 Facebook: @HonkysGrill
Up for some grilled meat after a tiring game of ball? Or maybe you just need some good ol' Pinoy street food to satisfy your craving? Honky's Grill has got you covered! Enjoy some Isaw, Liempo, Longganisa, and other BBQ favorites, all perfect with some beers, and a fun night of catching up with your friends, too.
And don't leave without trying their Mango Sago! You'll thank me, I promise!
Bastino's Bagnet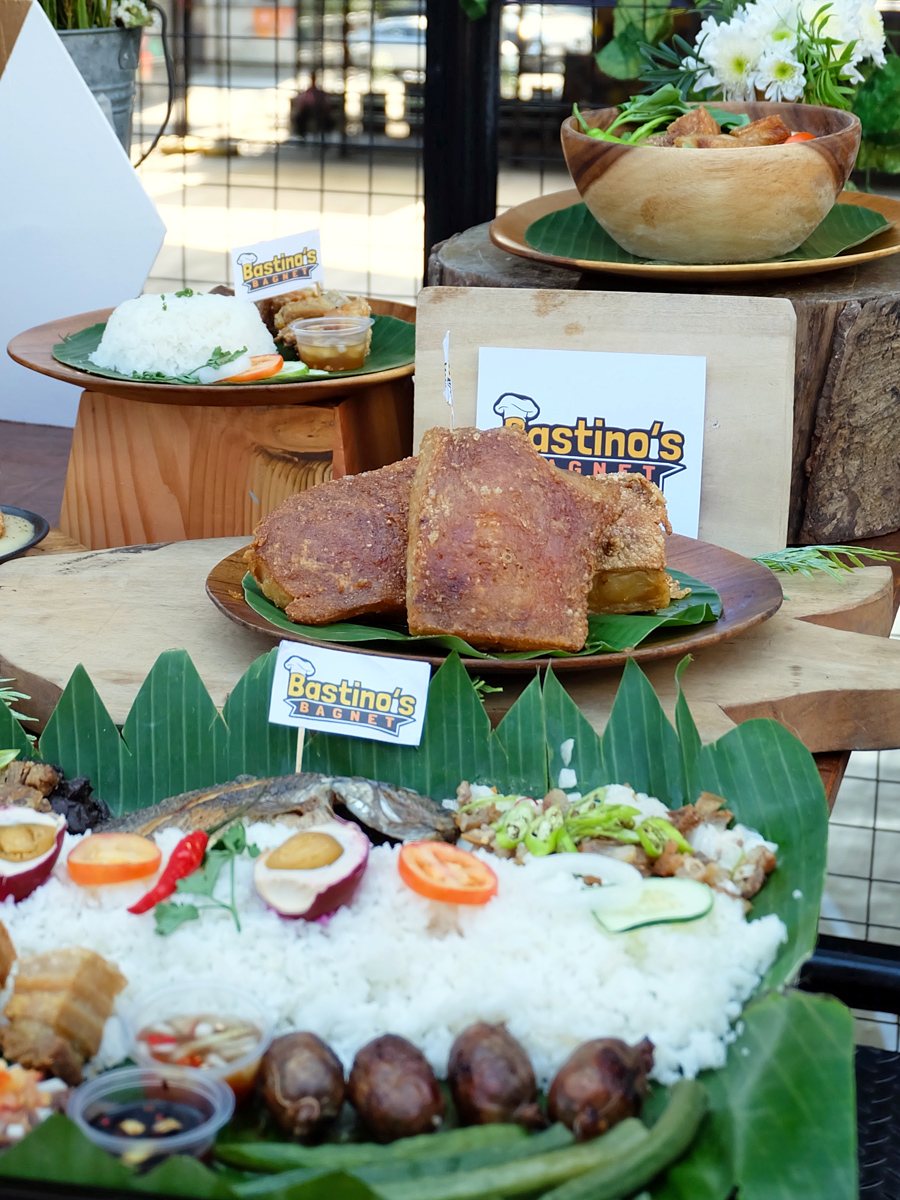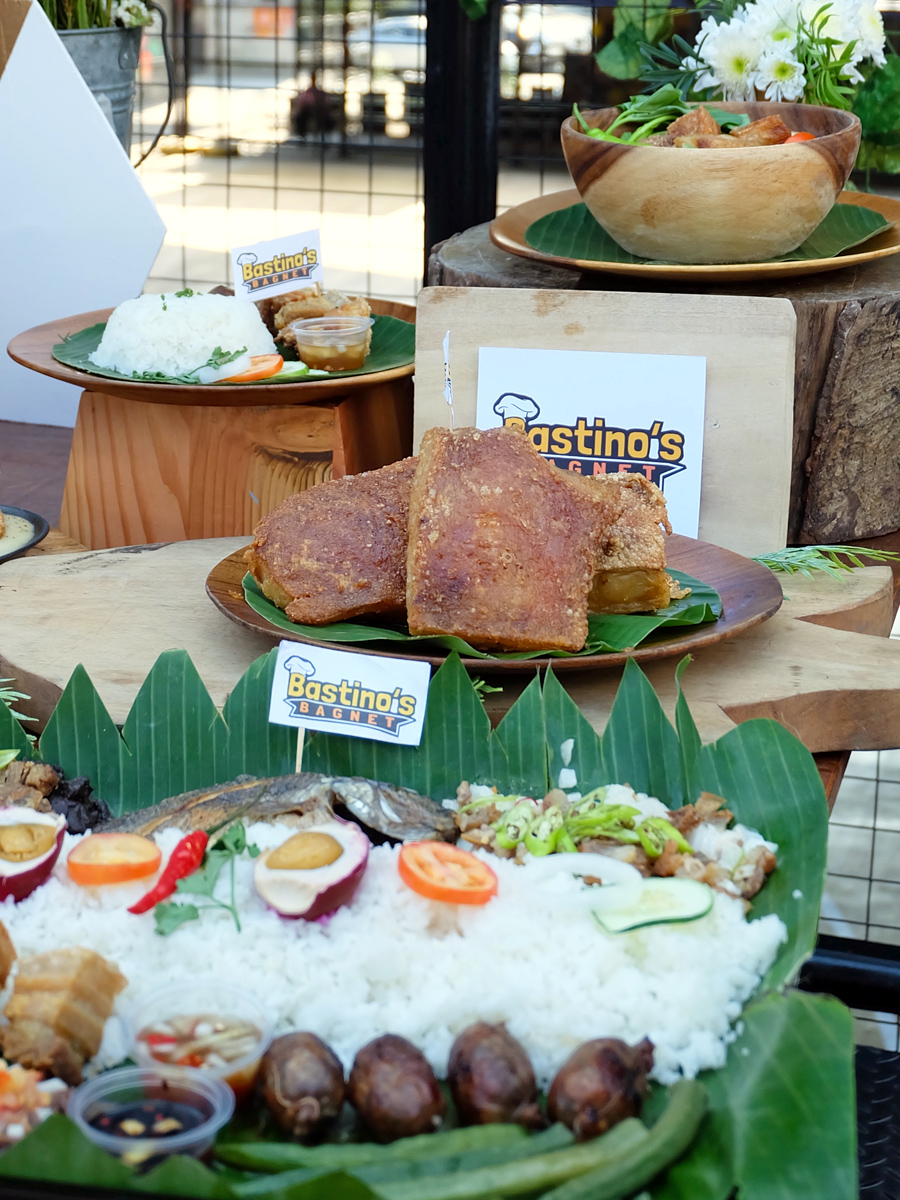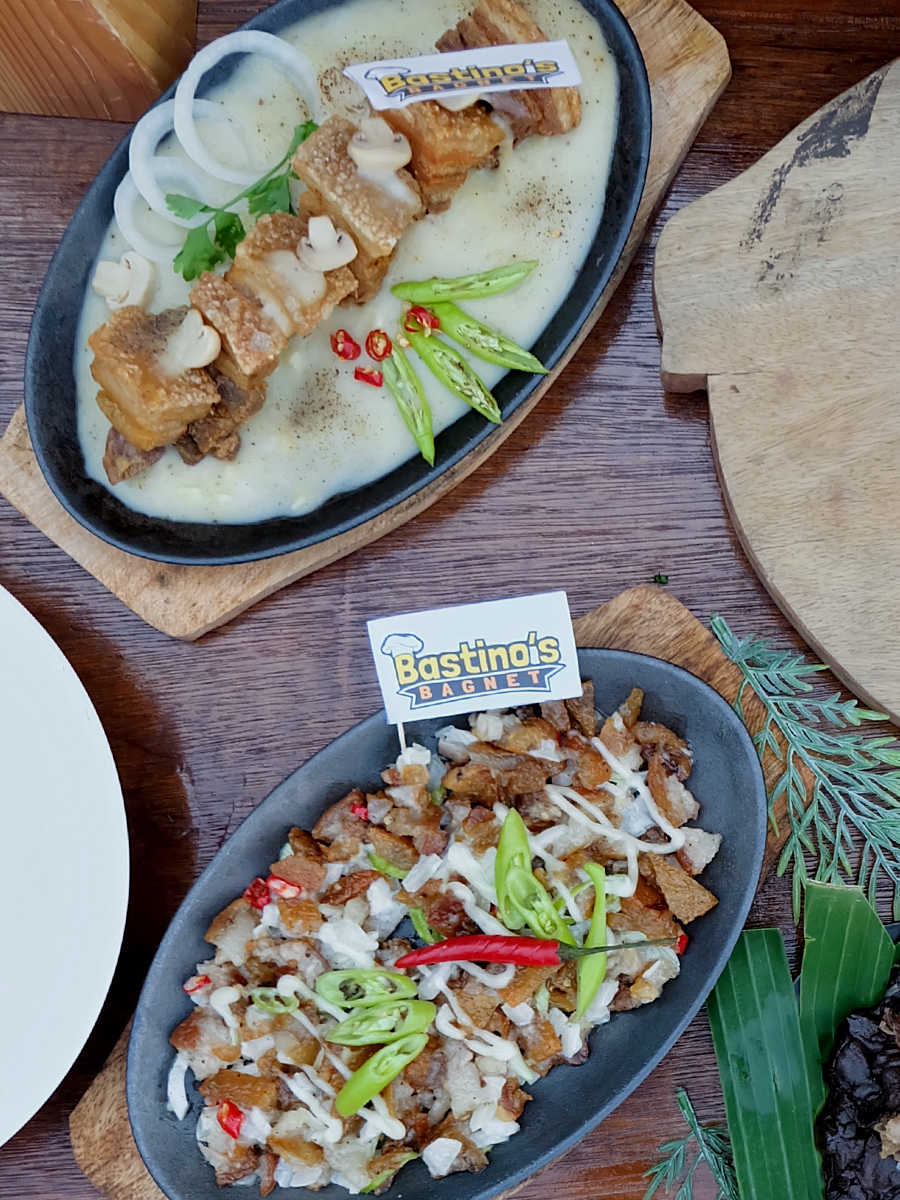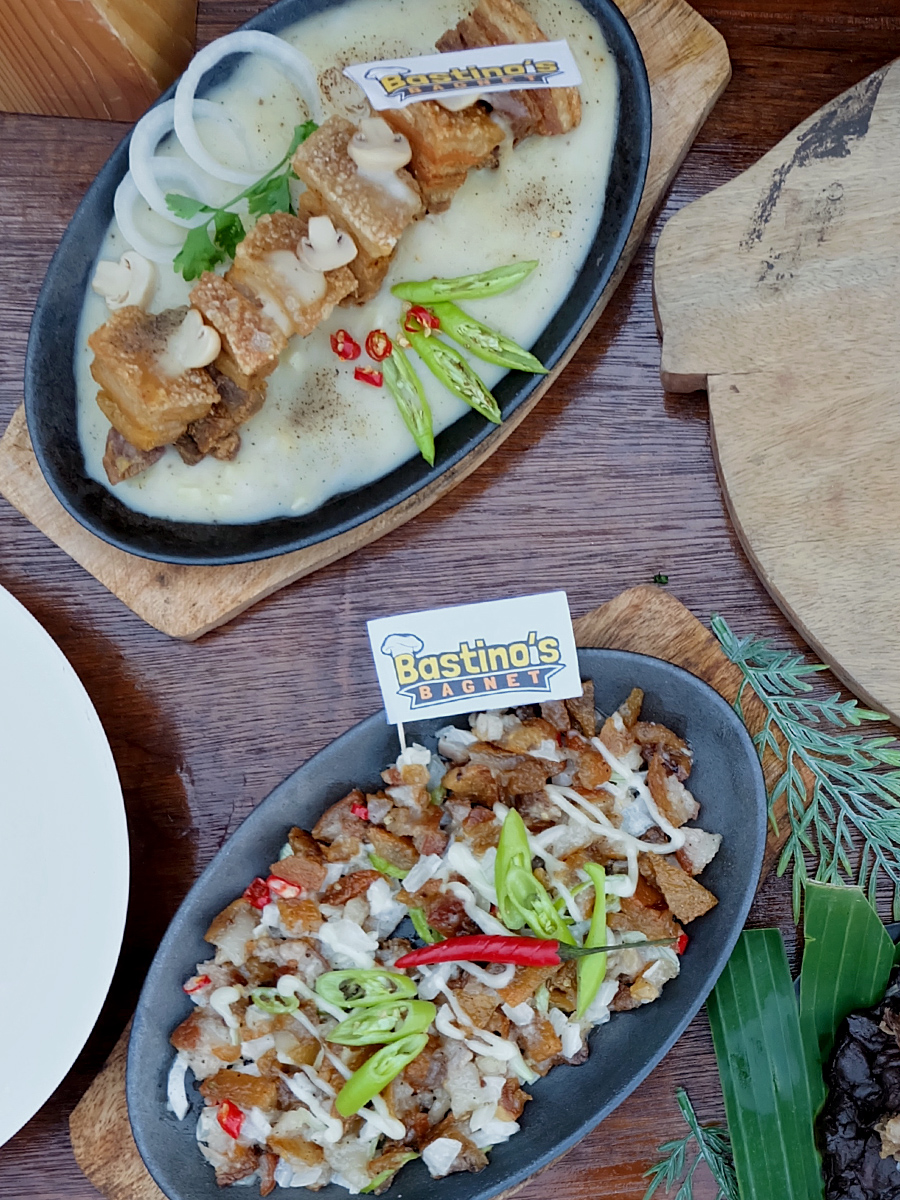 Facebook: @BastinosBagnet
The Ilocos favorite of deep fried pork belly is leveled up a notch with Bastino's Bagnet, as they bring to the table unique versions of the classics. They have Bagnet Sisig, Bagnet Steak, Bagnet Sinigang, and Bagnet Kare-Kare, just to name a few. Everything, sure to make any carnivore happy!
Dropping by with your barkada? Bastino's Boodle Fight is a feast, enough to share with a group of four.
Filipino Kuxina Fusion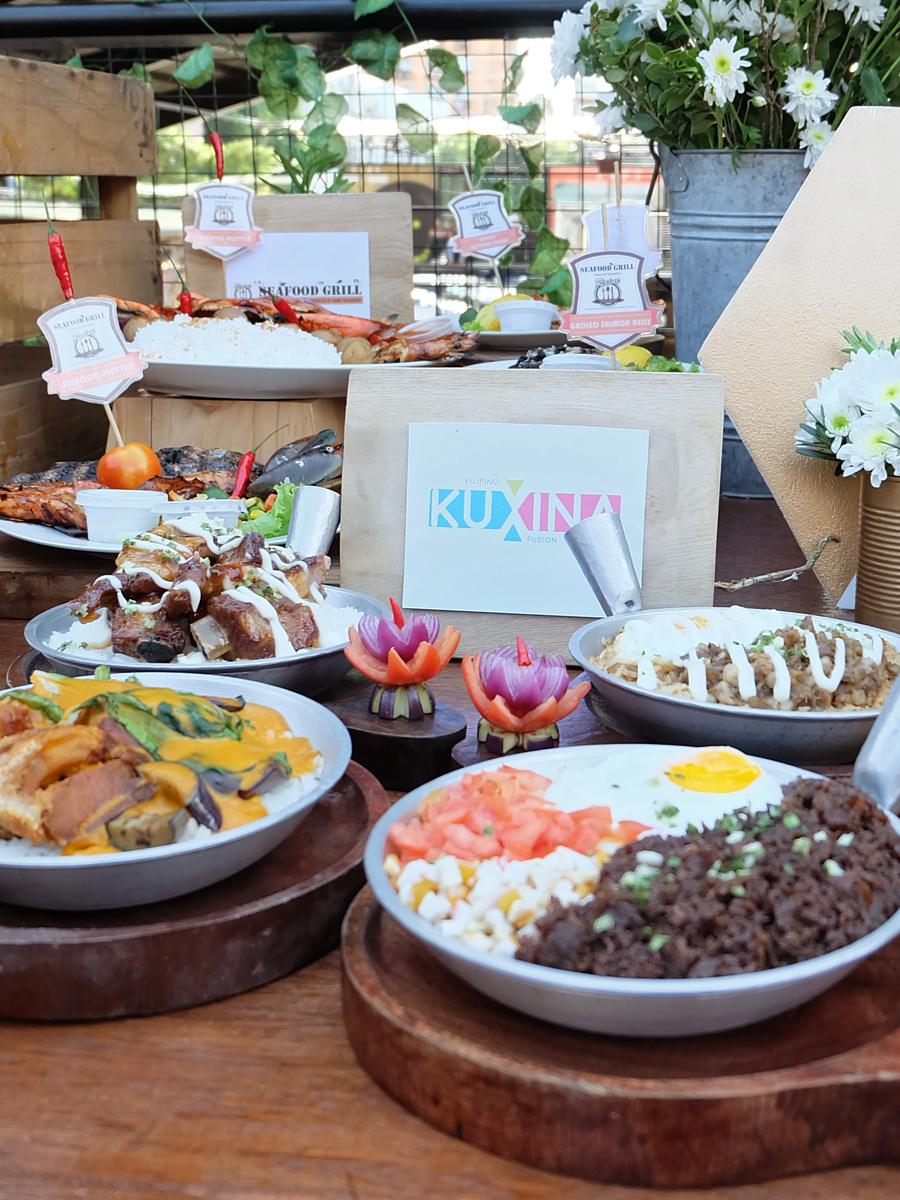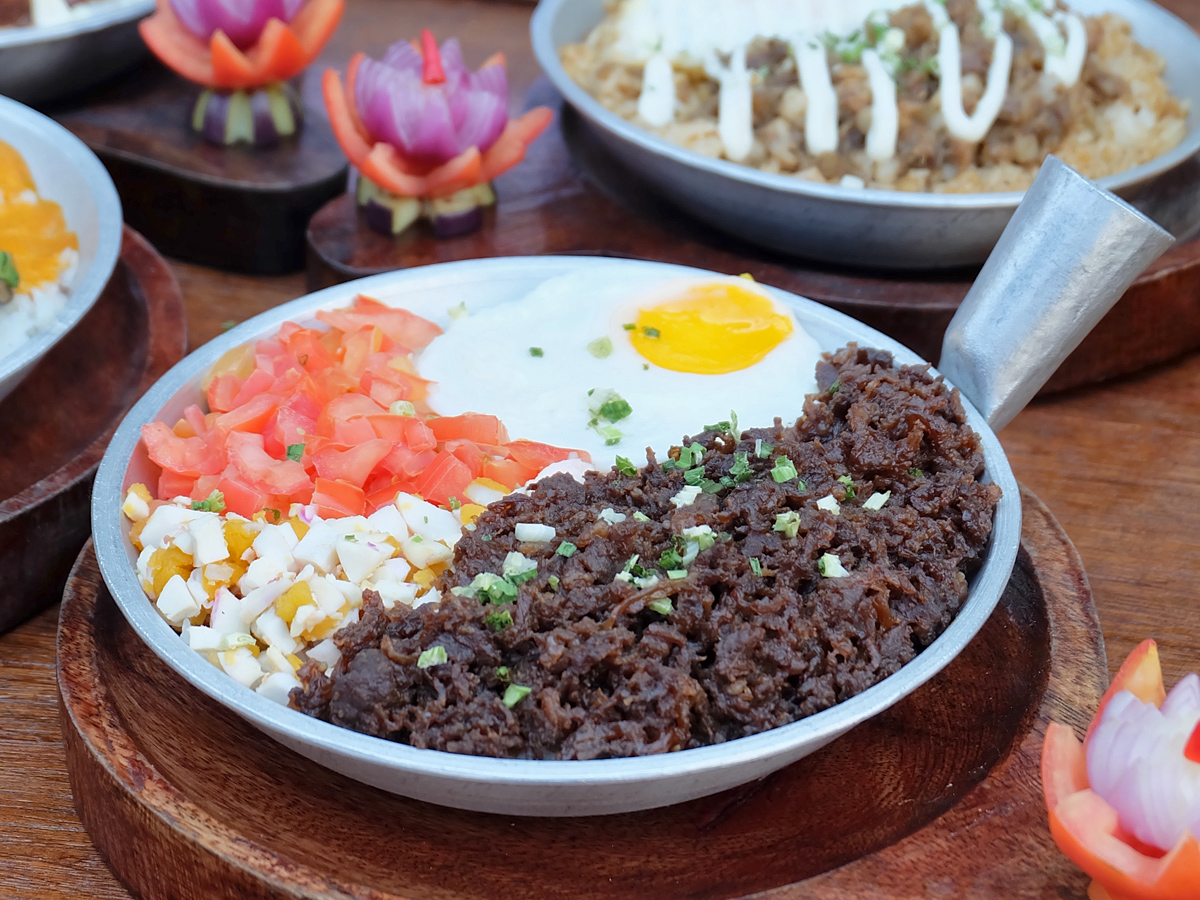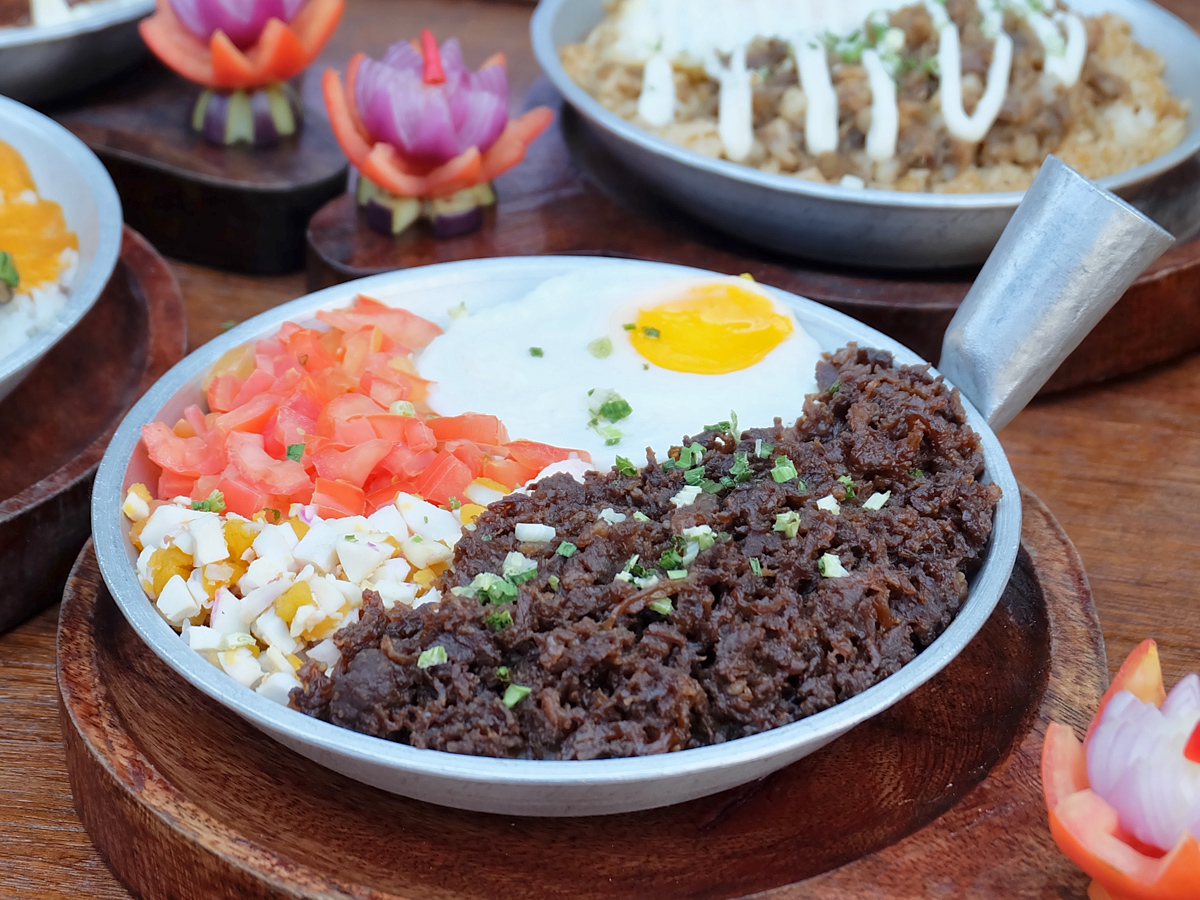 Facebook: @KuxinaPH
For some mouthwatering Filipino dishes with a twist, Filipino Kuxina Fusion has some extraordinary fare. Sisig Rolls, Crispy Dinuguan, Tapaleng, Flavored Tadyang, and Crispy Kare-Kare, are just some of their unique offerings. Yum!
Malukko Milk Tea & Frappe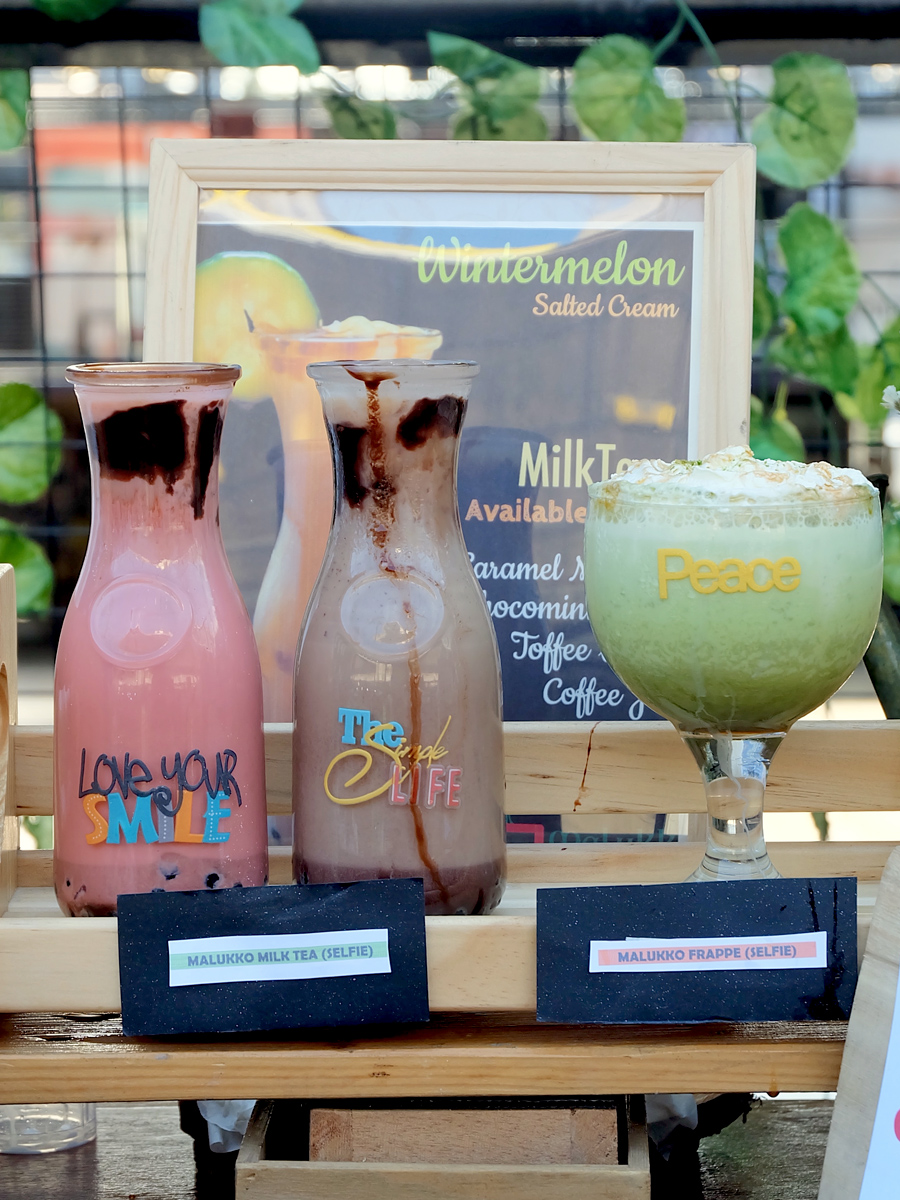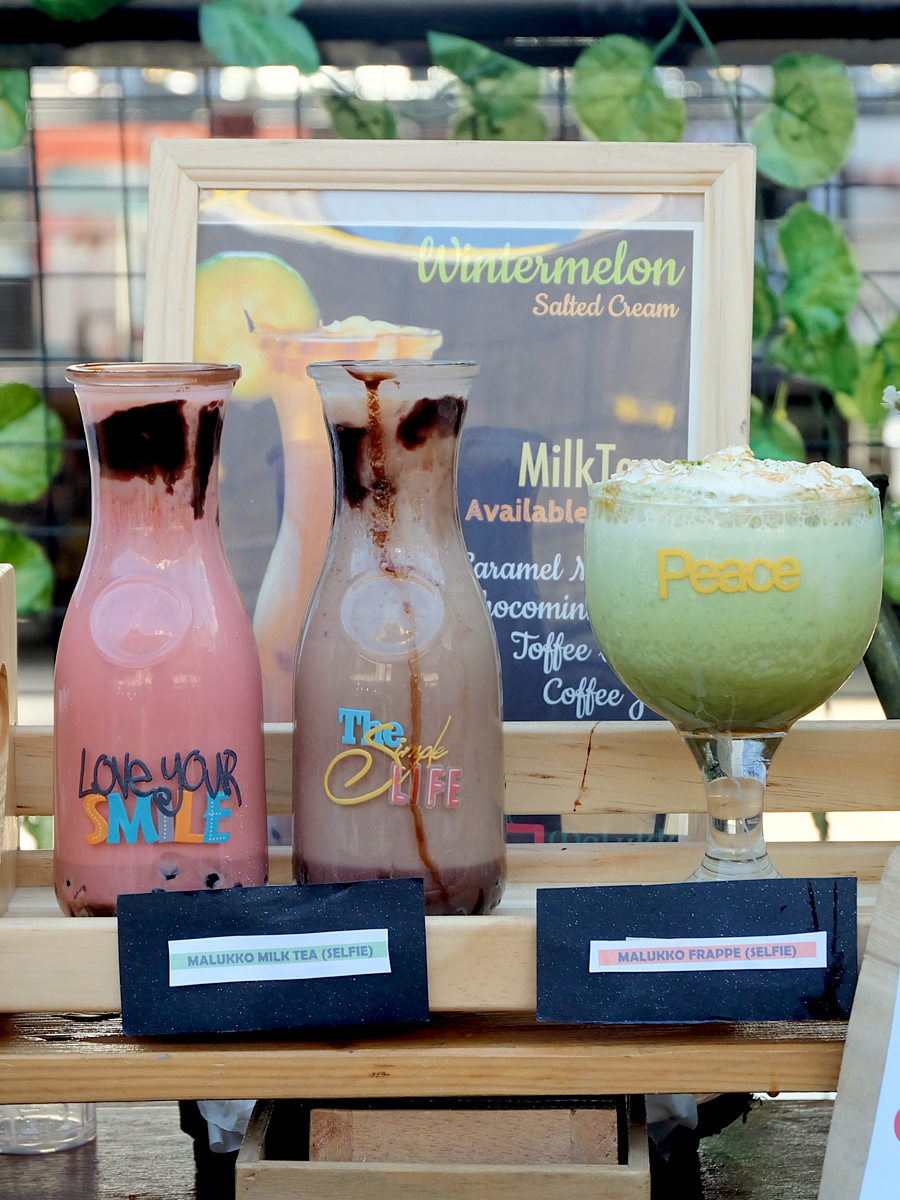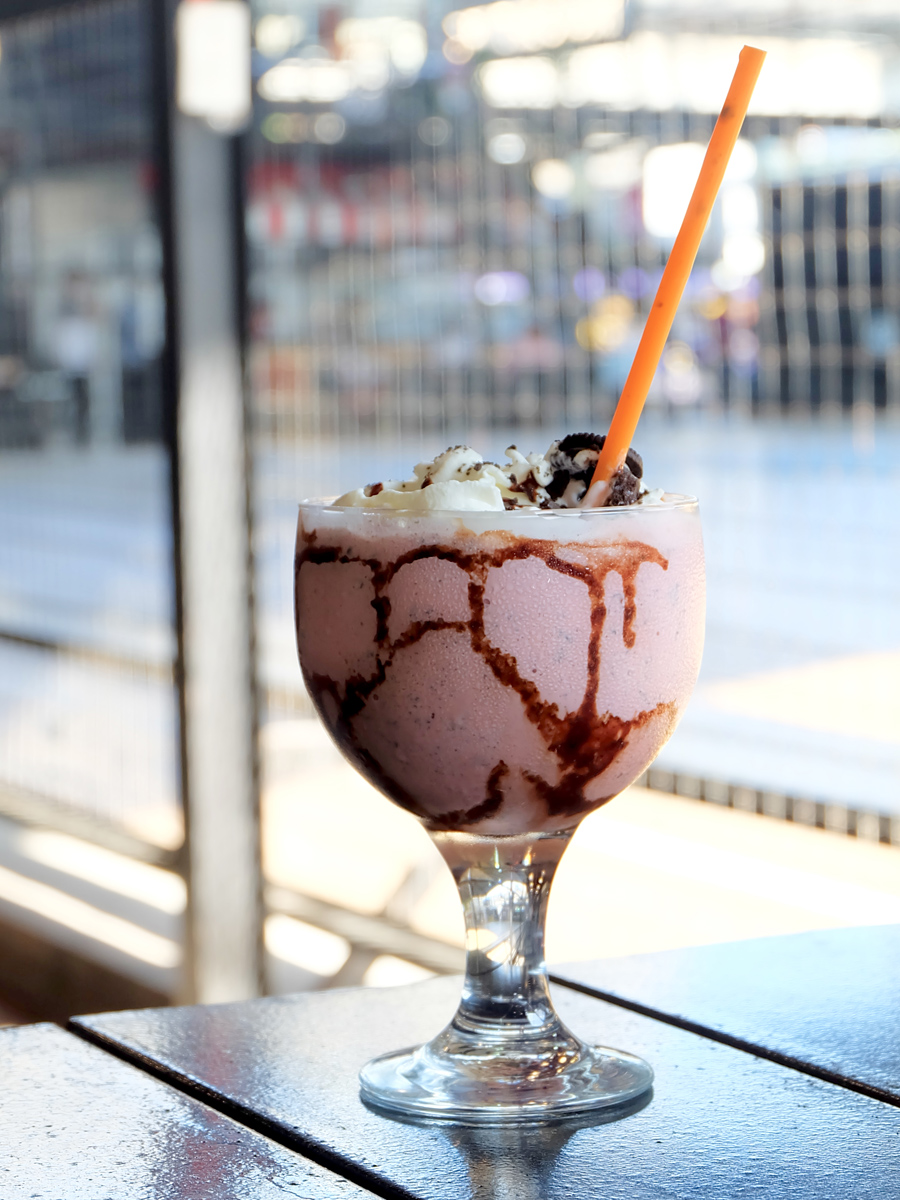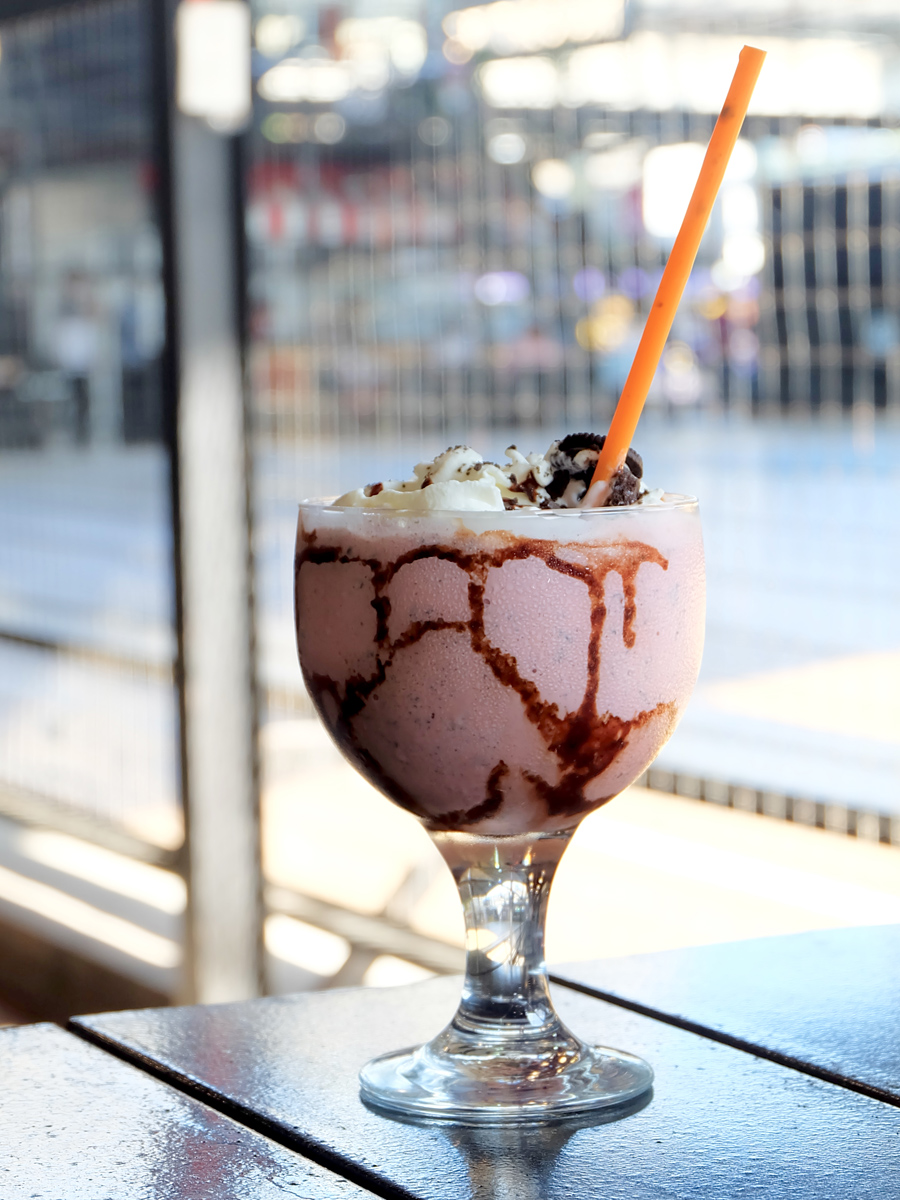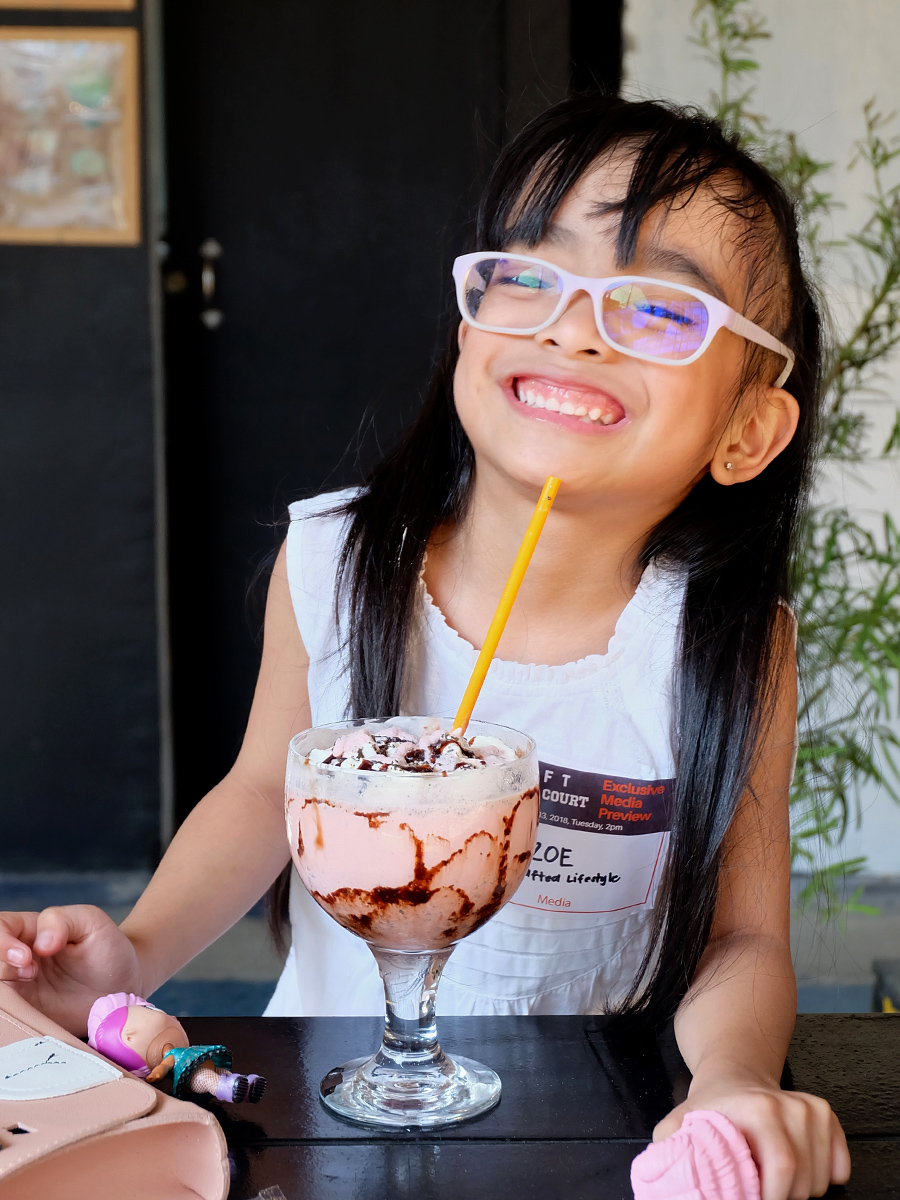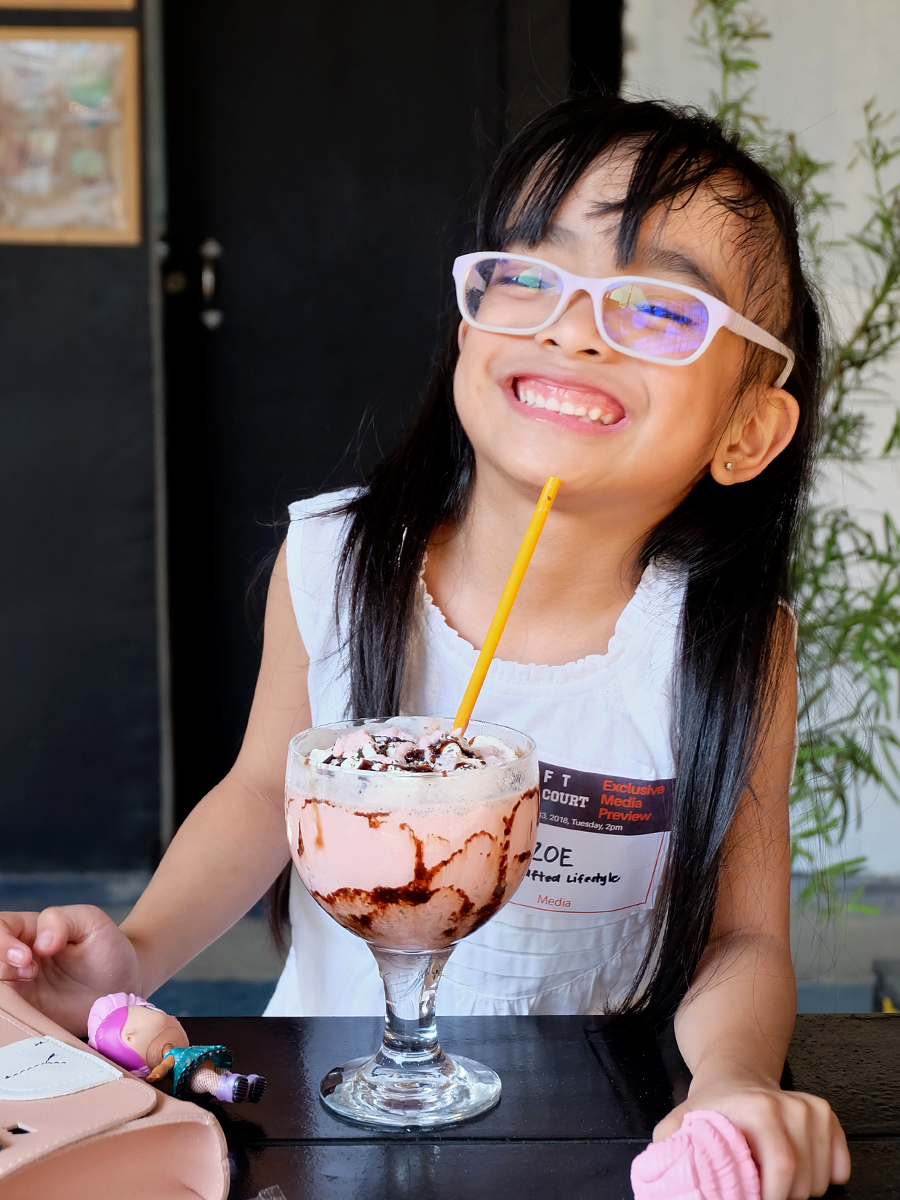 Facebook: Malukko Milk Tea & Frappe
If you're ready to cool down with some sweet concoctions, head down to Malukko Milk Tea & Frappe. They serve their unique Milk Tea and Frappe options in either a single glass good for one (Selfie), or in a pitcher to share (Groupie). With Milk Tea flavors like Wintermelon Salted Cream and Chocomint, to Frappes like Black Forest and Green Tea Caramel, you can be sure to end your meal on a sweet note!
Zoë ordered a Strawberry Oreo Frappe Selfie for herself, and just look at her face! Kiddie-approved!
Ice Cold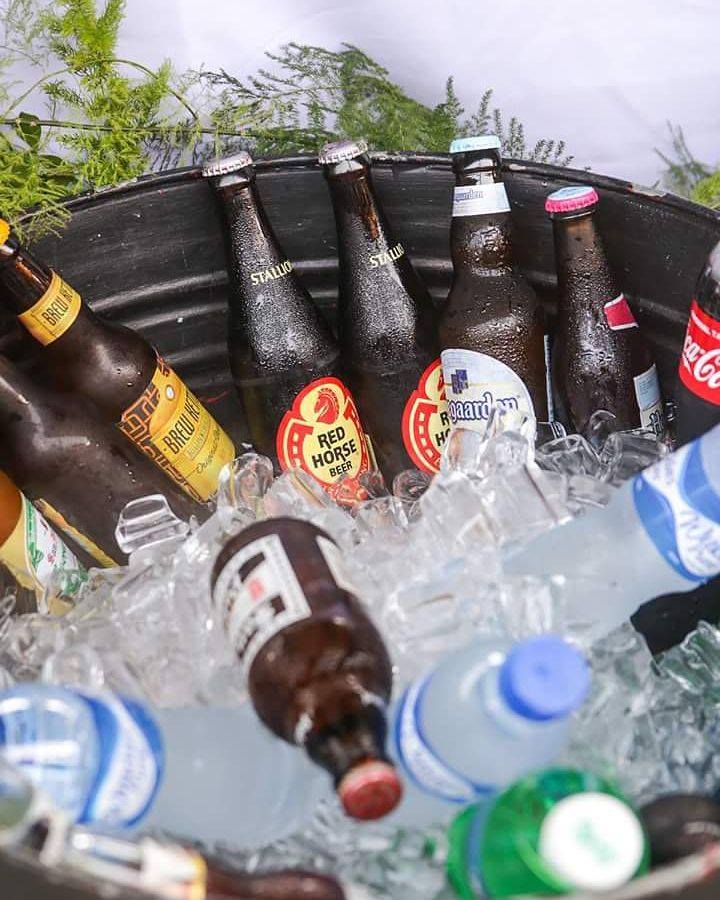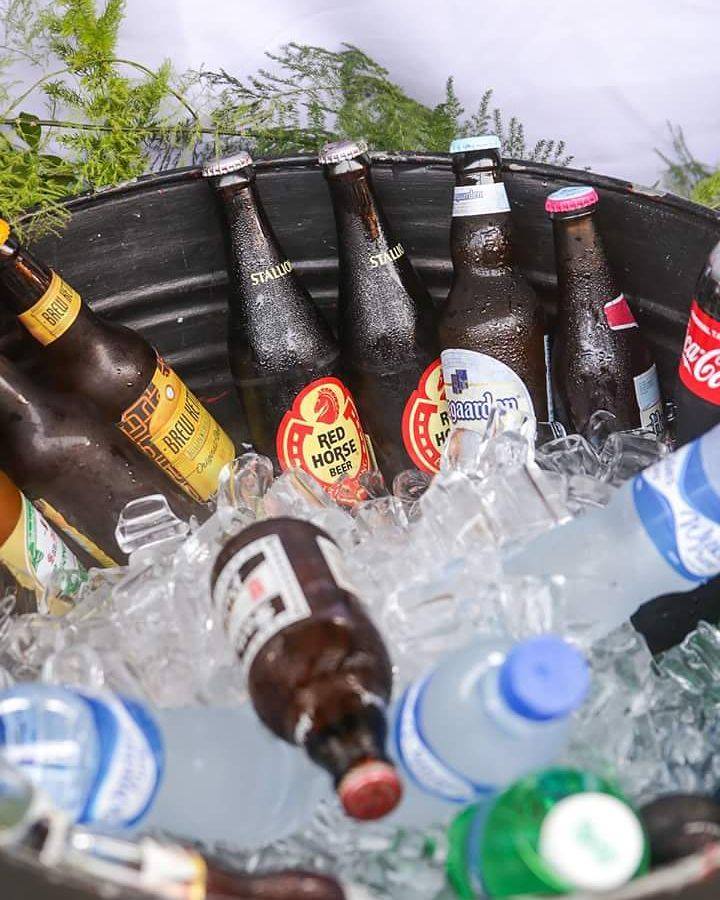 Photo by Taft Food by the Court
Time to quench your thirst? Ice Cold serves a selection of refreshments. From water to fizzy drinks, to the best local and international alcoholic beverages.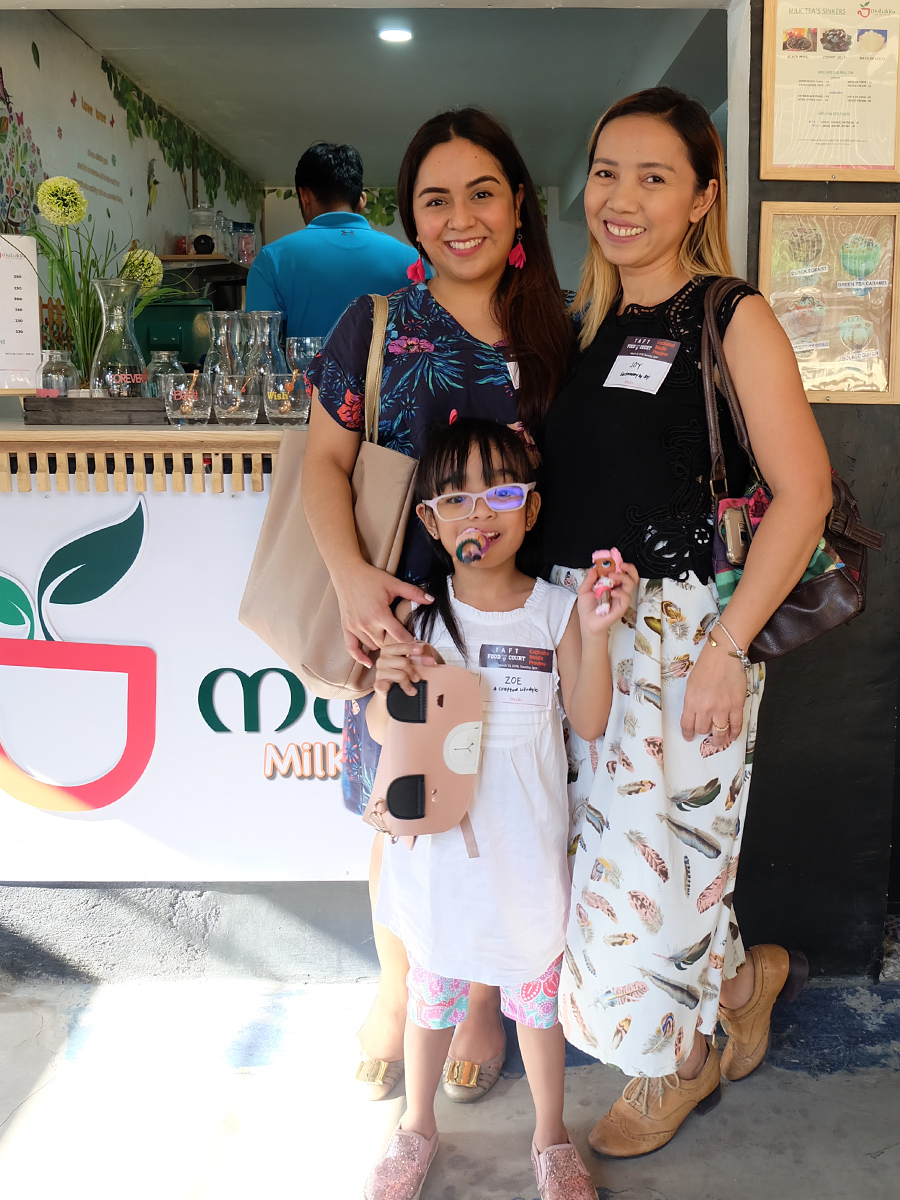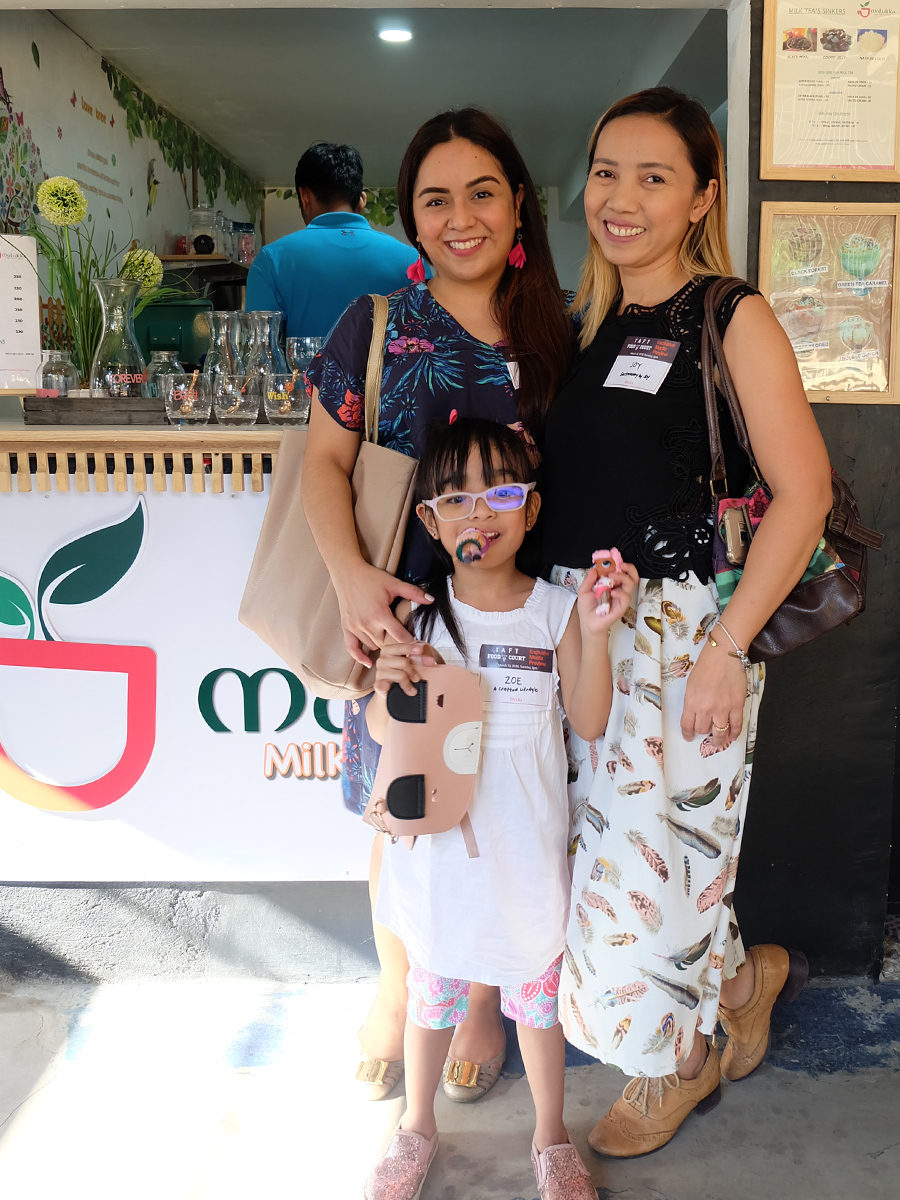 I bumped into other mommy friends at the media launch, too. Quick chitchat and catch up with Joy C. Felizardo of Gastronomy by Joy.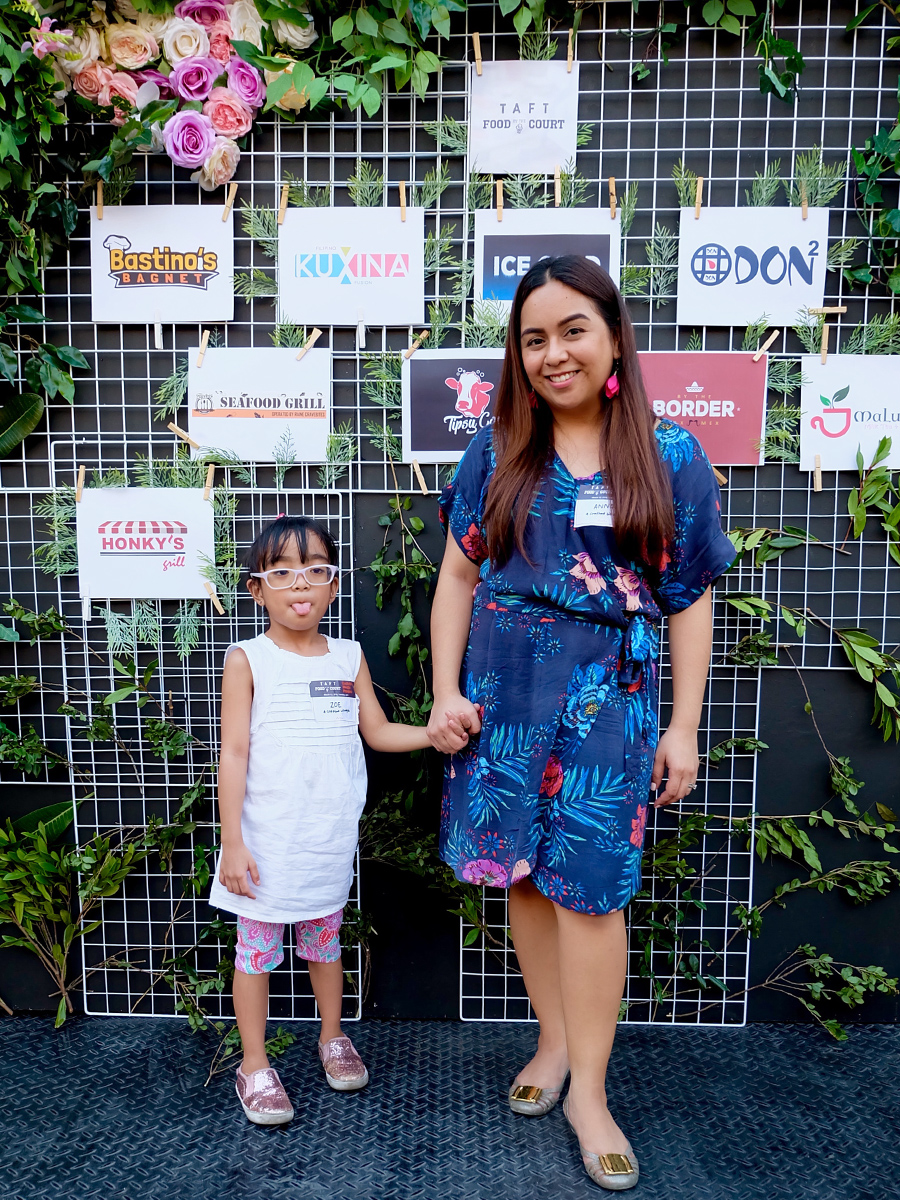 Gorgeous event styling by She Dreams In Ink
My date and I had a great time sampling some of the offerings at Taft Food by the Court. With the wide array of cuisines available, we're already thinking of going back for another gastronimical day of fun.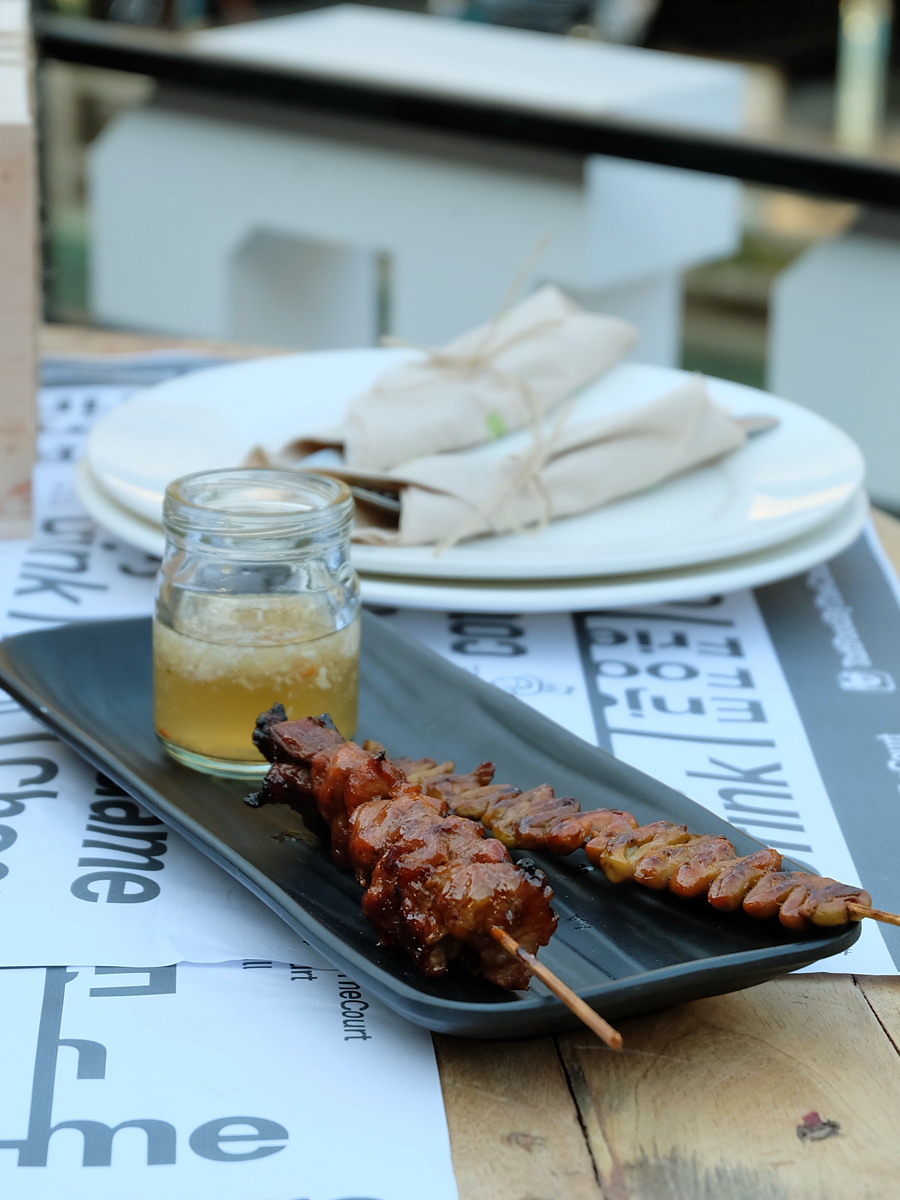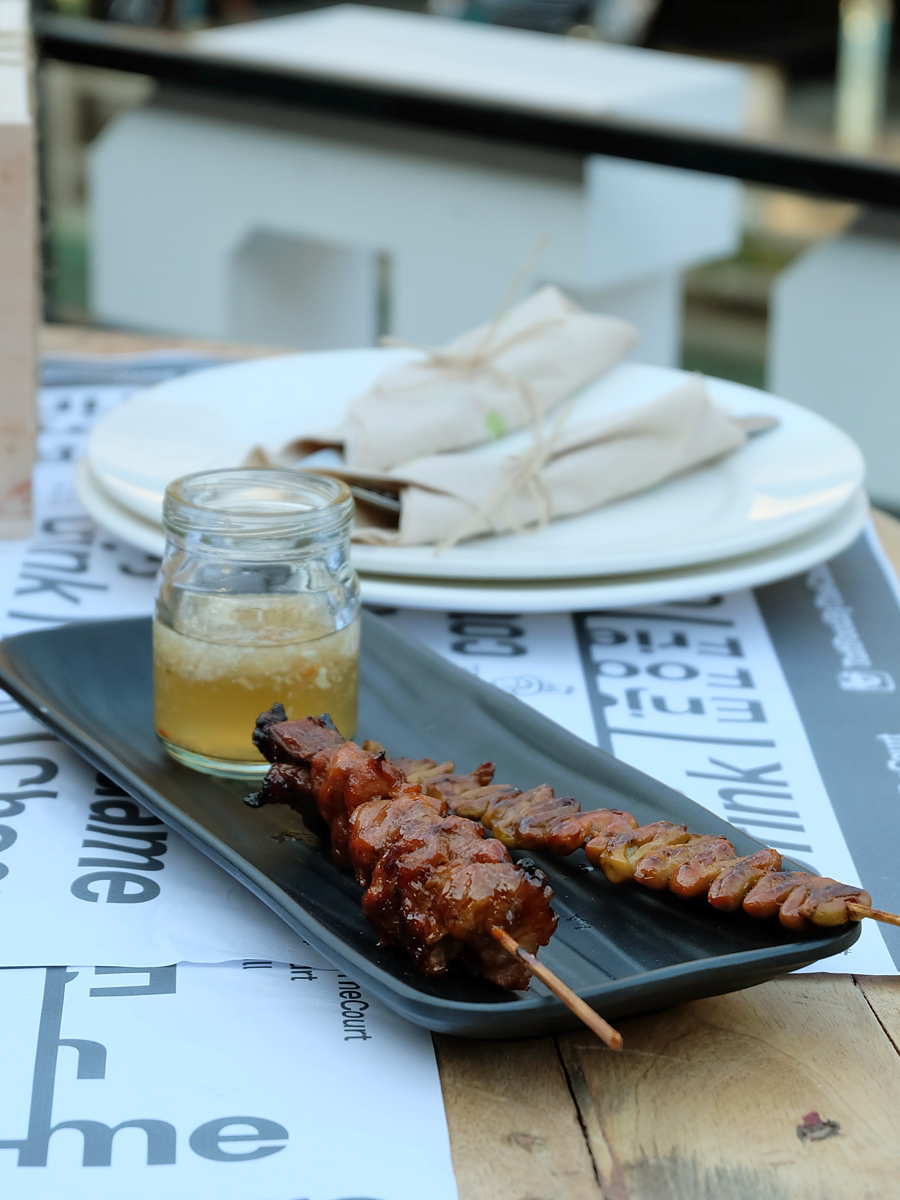 Whether you want to challenge your friends to a game of basketball, or you're simply in search for a new place to eat and unwind, Taft Food by the Court has you covered. The courts are open daily from 6 AM to 12 AM, while the food park is open from 5 PM to 12 AM.
Taft Food by the Court
2703 Taft Avenue corner F. Sanchez Street, Pasay
0917-6247773
Facebook: https://www.facebook.com/taftfoodbythecourt
Instagram: http://instagram.com/taftfoodbythecourt