A magical treat inside your little one's lunch box? Why not!?! This unicorn surprise inside Zoe's Yumbox sure is a feast! Not only is it pretty to look at, it's also made healthier by using homemade natural food coloring!
Check out how I made this colorful meal.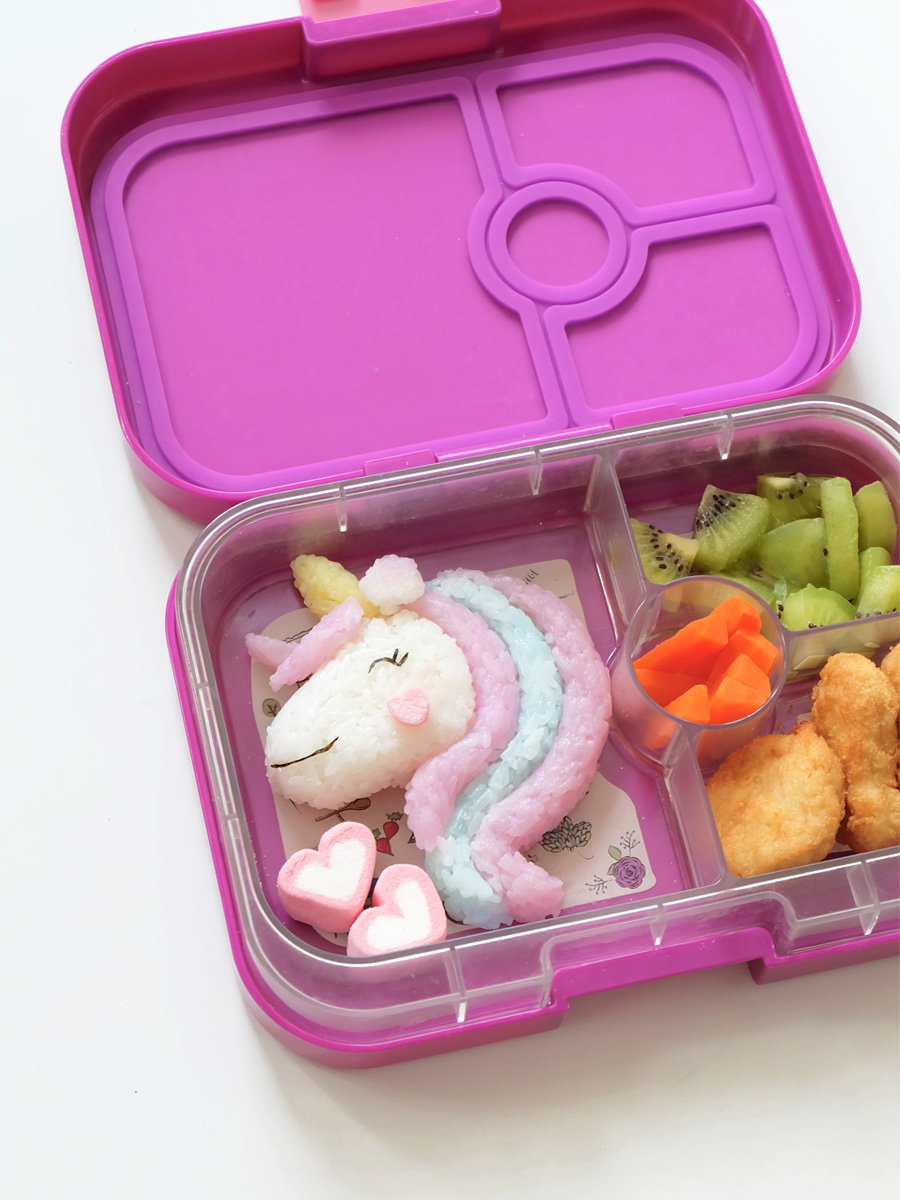 I always use natural food coloring in my food art to ensure Zoe's meals are as healthy as possible. For this unicorn bento, I used turmeric and red cabbage to make yellow, blue and pink coloring. Making each color is pretty easy and takes very little time, too.
To Make Natural Food Coloring:
Yellow: Add a little bit of turmeric powder to warm water. Mix until you reach desired yellow color.
Blue: Slice and boil a bunch of red cabbage leaves in water until liquid turns reddish purple. Strain out the cabbage. Take the colored liquid and add a pinch or two of baking soda until it turns blue.
Pink: Using the same reddish purple liquid from the boiled red cabbage, add a few drops of lemon juice until color turns pink.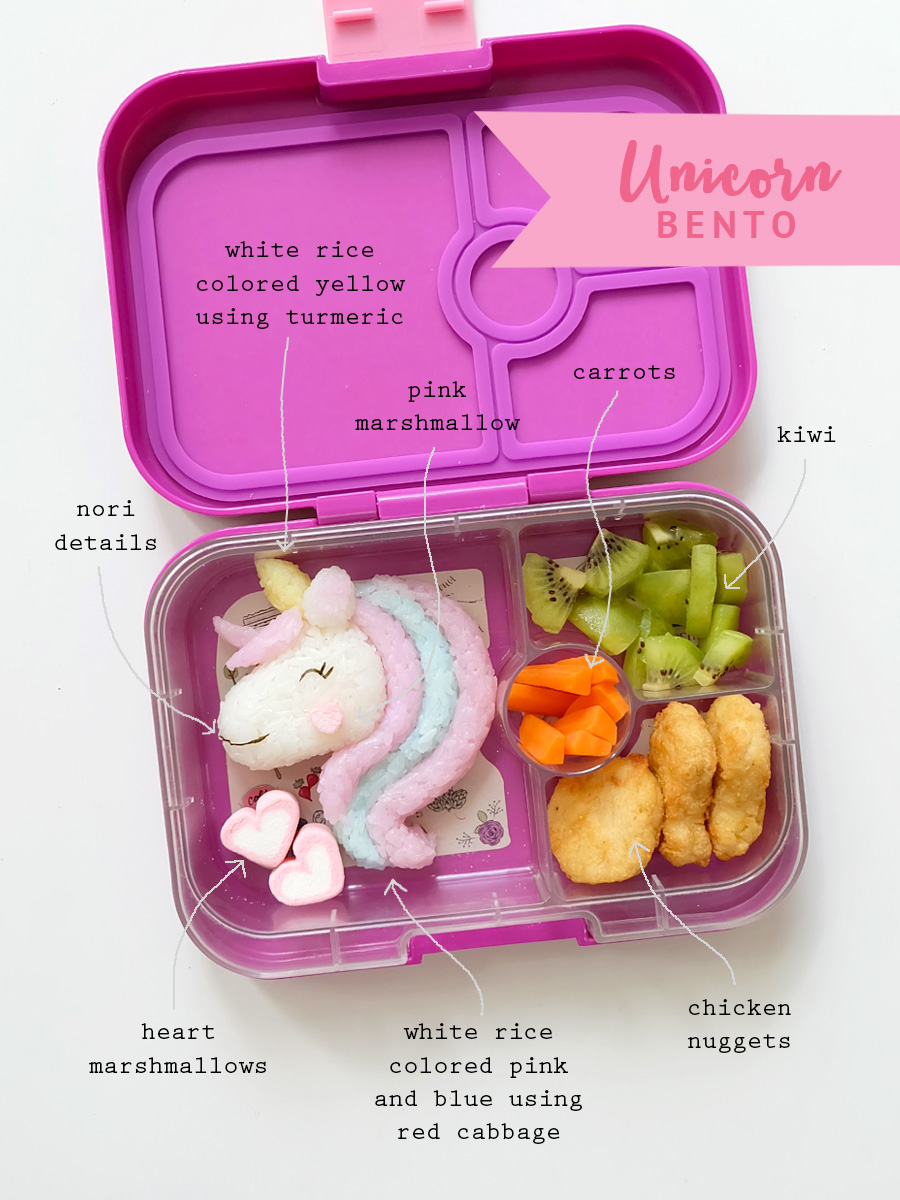 The unicorn's head and ears were shaped using plain white rice. The colorful mane was made by mixing white rice with the natural pink food coloring and the blue food coloring, then shaped onto the head. For the horn, I mixed a little bit of the natural yellow food coloring with rice. To finish off the unicorn, I used nori for the eyes and mouth, and added a tiny pink marshmallow on the cheeks. 
To make a complete meal, I added chicken nuggets, slices of carrots, and kiwi. Healthy, colorful, and yummy! 
With this fun unicorn meal, eating the rainbow couldn't be more magical!
For more of my food art and bento creations, check out #foodartbyannings on Instagram.