Trick or Treat! Be so sweet, give me something good to eat!
It's almost Halloween, and I'm sharing the cutest little ghost that I packed in Zoë's lunchbox last week. Because you gotta look boo-tiful, even if it's spooky season, right? 😀
Come take a bite of this Cute Ghost Bento!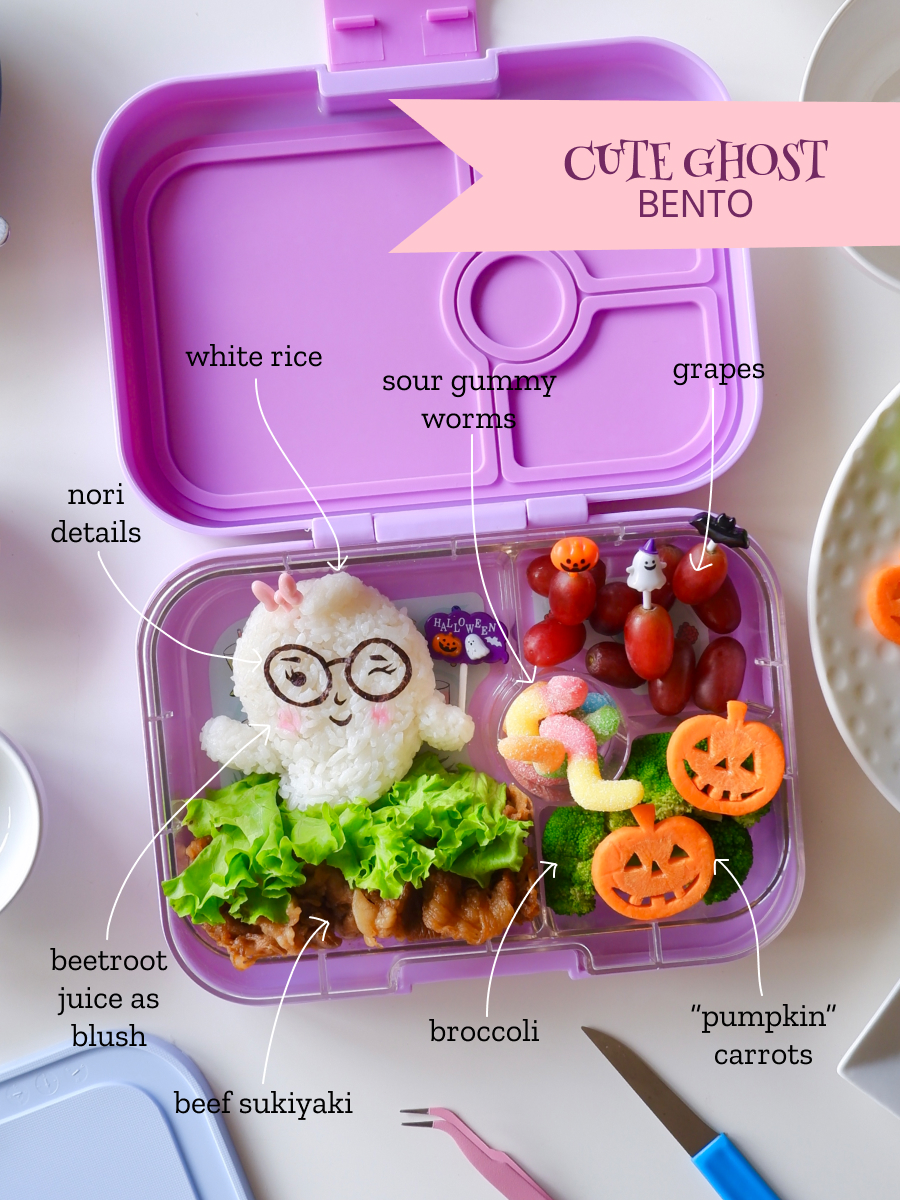 Face-to-face school is finally back on, so that means I'm also back to packing lunches for Zoë. I missed making character bentos the past two years (hello, pandemic and online classes!), so I've been making more bentos for her lately. To get her into the spooky spirit, I made this hauntingly cute surprise in her Yumbox.
How I Made the Cute Ghost Rice: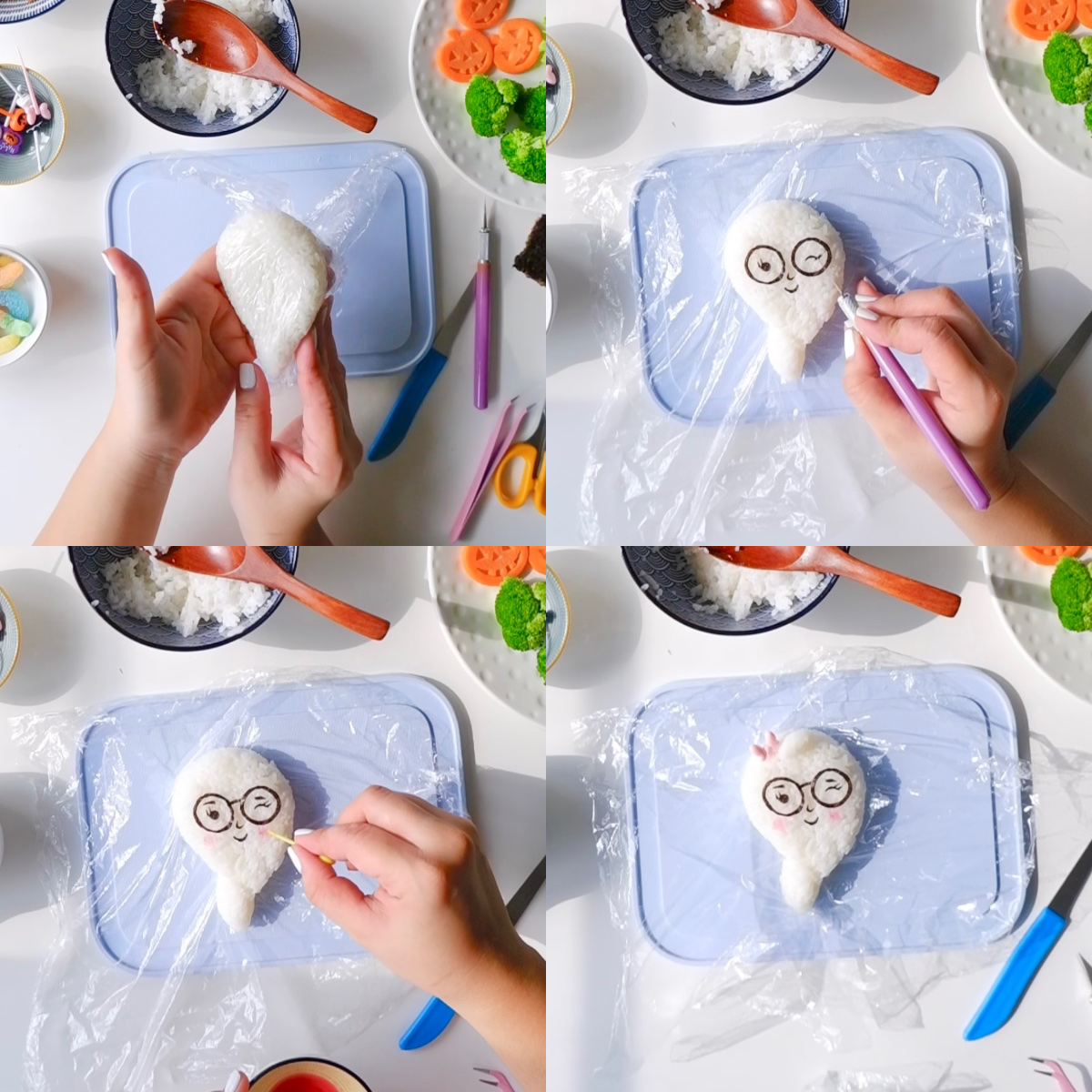 Step 1: Shape the Rice
To start off, I scooped some cooked white rice and shaped it into a little ghost. I used cling wrap to prevent the rice from sticking to my fingers. Once the rice is inside the cling wrap, it's pretty easy to mold and shape. Kind of like molding play dough, really.
Step 2: Add the Nori Details
I used nori (roasted seaweed) for the face details. Using my handy tiny scissors, I cut out the shapes one by one. This usually takes the longest, so a little patience is always needed. I then assembled everything on the rice, using bento tweezers or a craft knife.
Step 3: Add Blush and Hair Bow
To give the ghost rice a flushed and finished look, I added some blush by dabbing on some beetroot juice on the cheeks, then inserted a bow food pick on top of its head. The cutest!
Done and ready to assemble!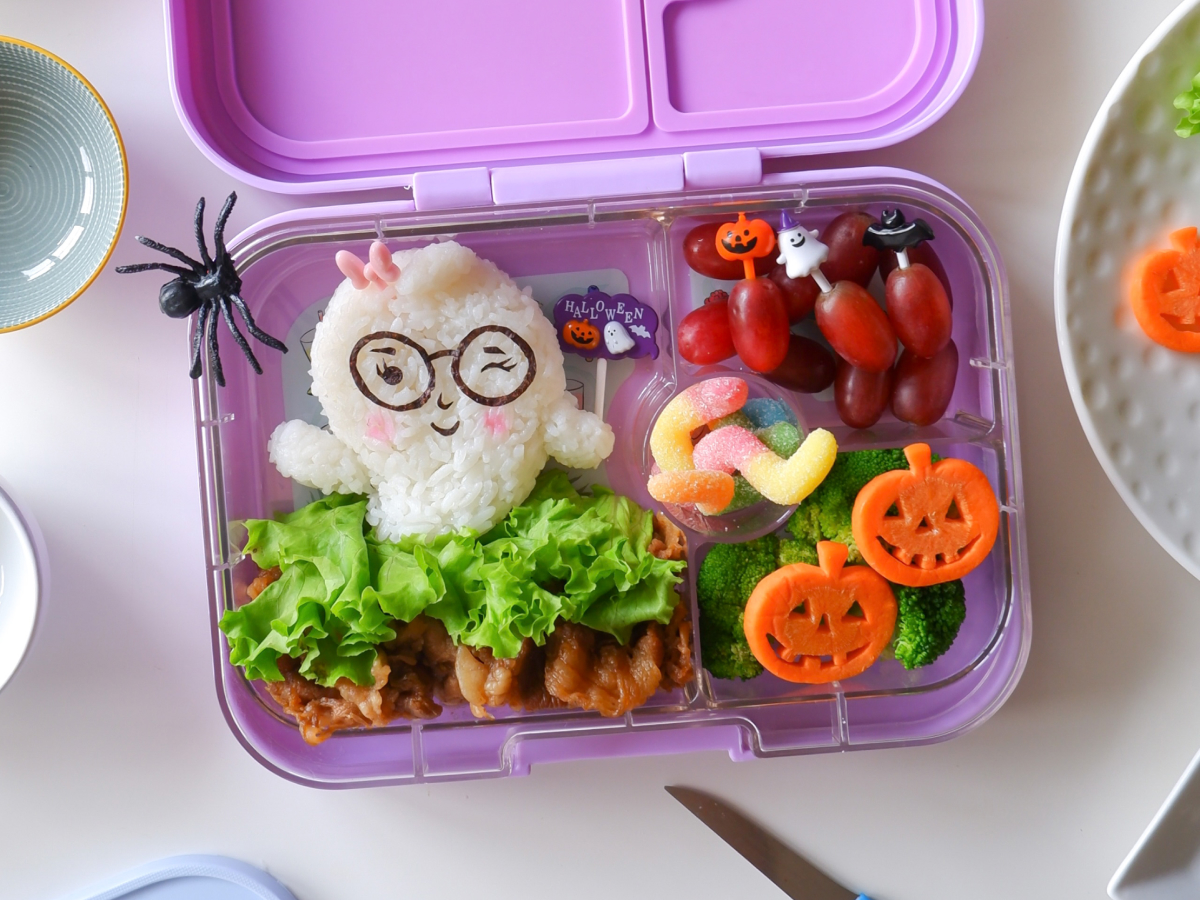 To complete the look, I gave the ghost some arms and a little Halloween banner food pick.
I packed the cute ghost rice on a bed of lettuce and a serving of Zoë's favorite beef sukiyaki. For the sides I added steamed broccoli, "pumpkin" carrots (which I carved by hand), some grapes, and a couple of sour gummy worms.
Yum! What a spooktacular treat!
I made a quick Instagram Reel making this bento. Check it out here.
For more of my food art and bento creations, check out  #foodartbyannings on Instagram.