There's no denying that Zoë loves LOL Surprise Dolls. Remember her Seventh Birthday Party? It was one outrageous celebration filled with the cutest LOL details. Almost a year later and she still hasn't gotten over the craze. She has been bugging me for an LOL themed bento school lunch, and I finally gave in and created this special treat on her first day of Grade 3.
Check out the Little Outrageous Little inside her Yumbox!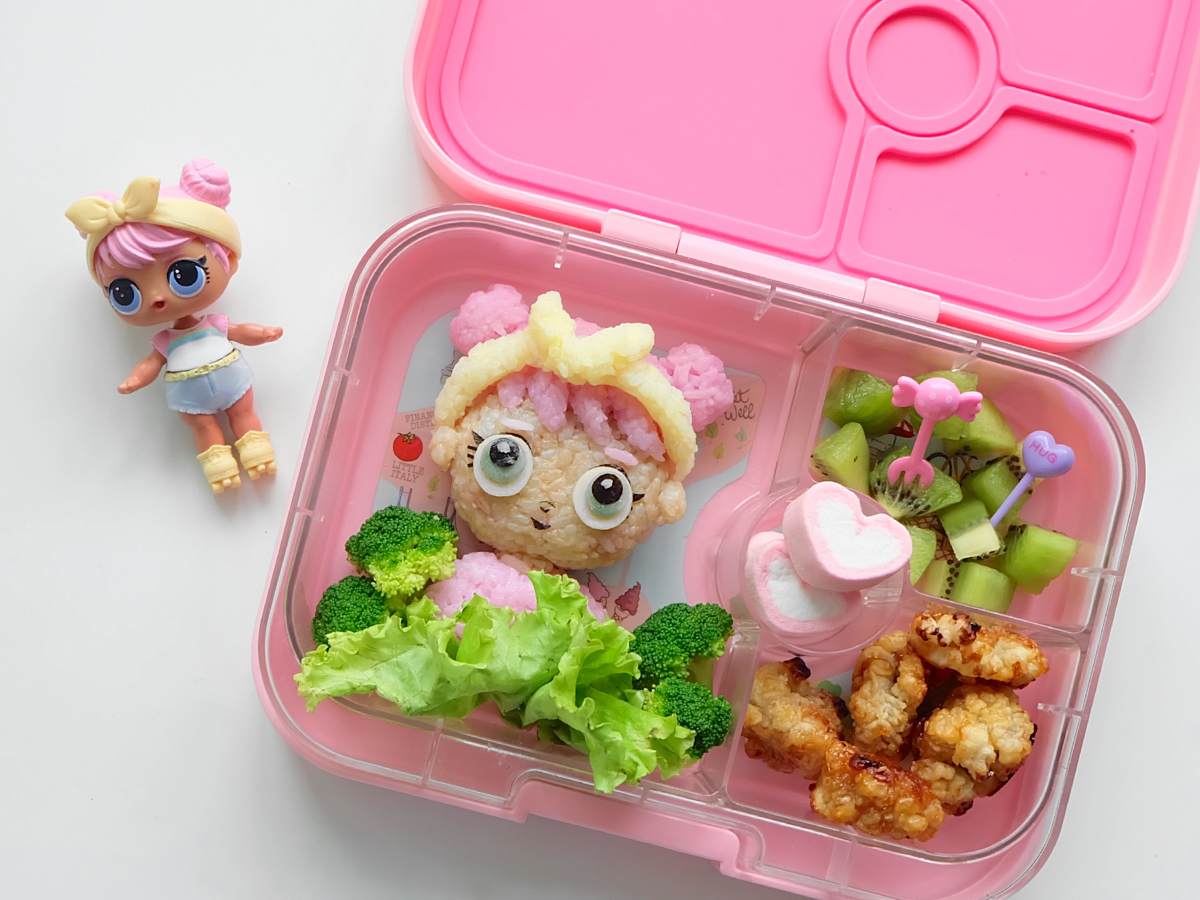 Rise and shine! Say Hello to LOL Surprise Doll Dawn!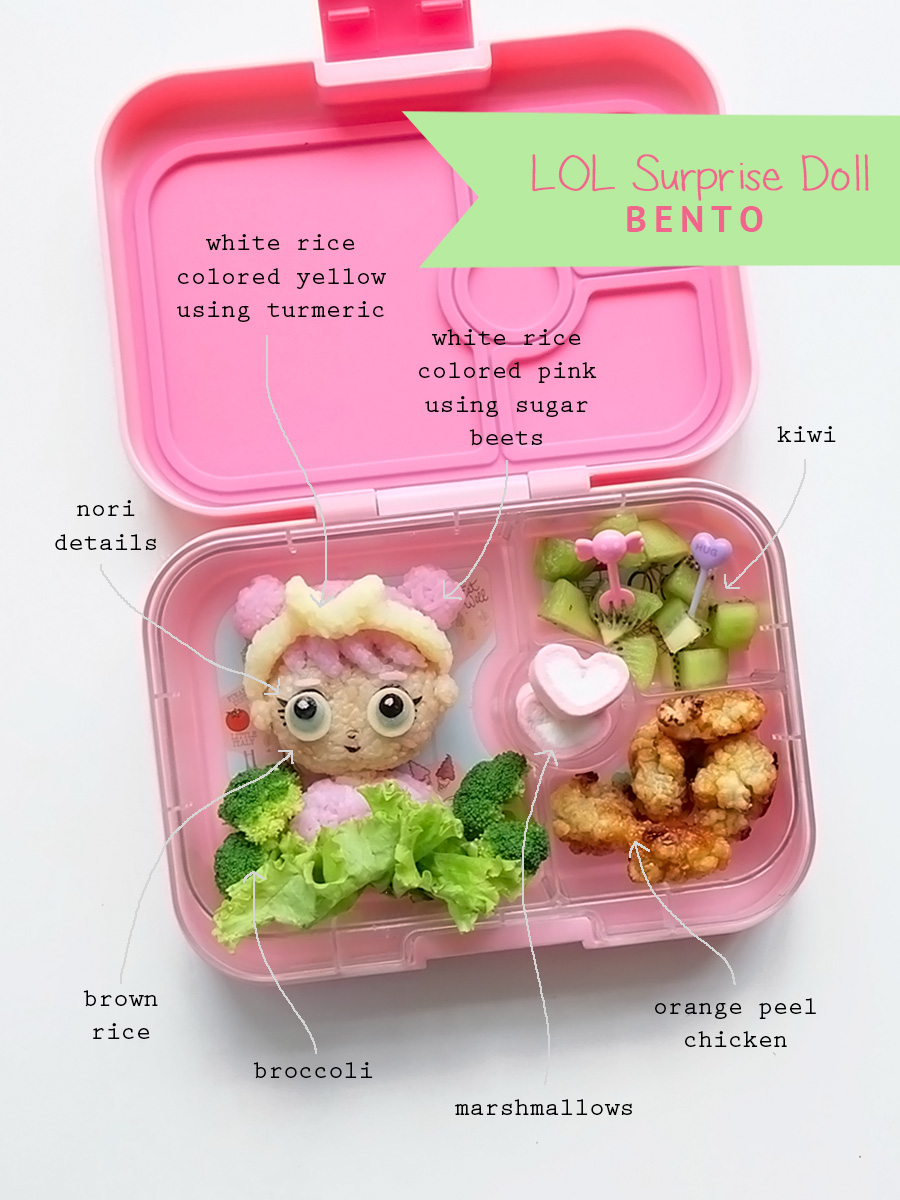 To create LOL Surprise Dawn, I used brown rice for her face. Her pink hair was shaped using white rice mixed with sugar beets juice, while her yellow headband was dyed using turmeric. I then made her eyes using rice and the details using nori. Adorable!
Completing the packed lunch, I added orange peel chicken from Auntie Arnie's, broccoli, kiwi, and marshmallows. Yum! A fun and cute little meal, perfect for my Little Outrageous Little!
For more of my food art and bento creations, check out #foodartbyannings on Instagram.