Are you tired of sending plain and boring text messages? Would you like to liven up your conversations with fun everyday expressions? Well, I have just the thing for you!
Introducing Everyday Letters, a sticker pack I designed for use on iMessage.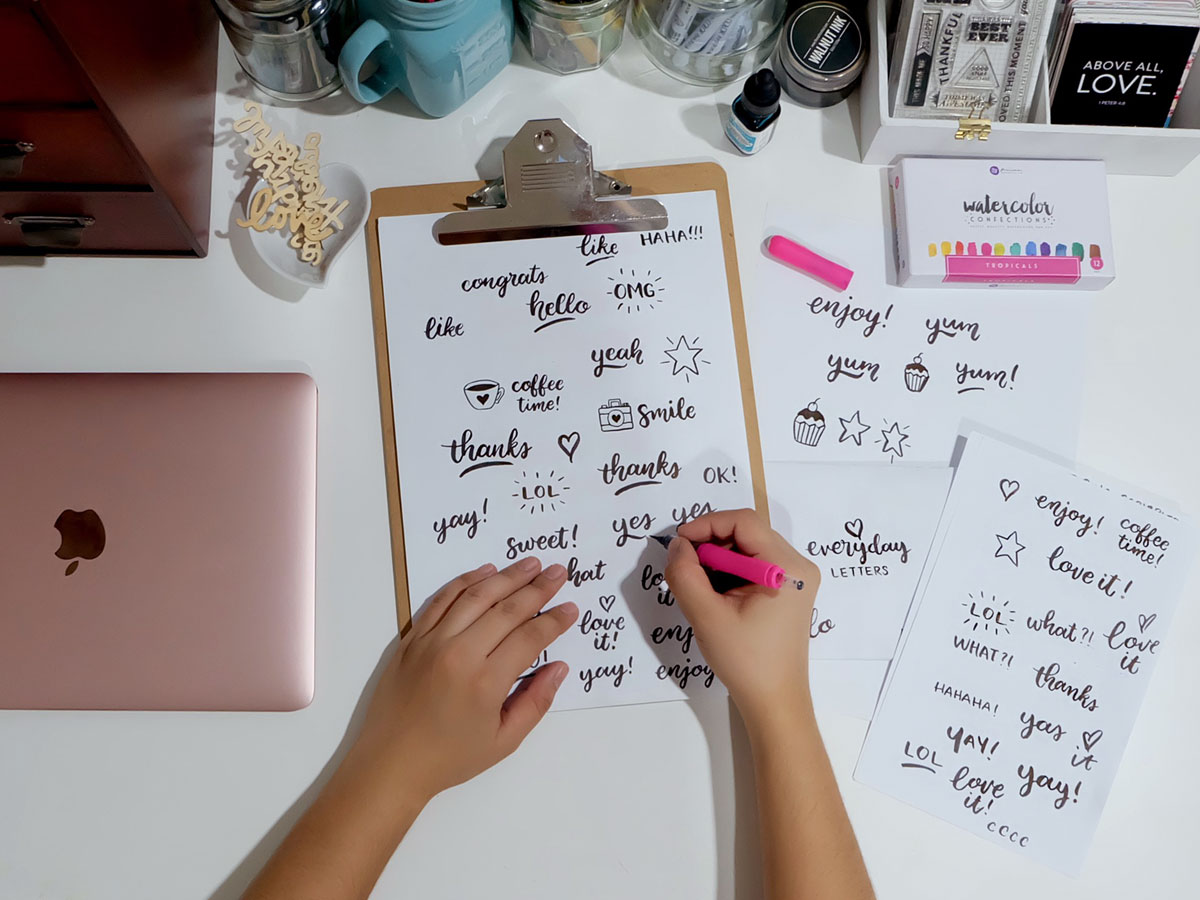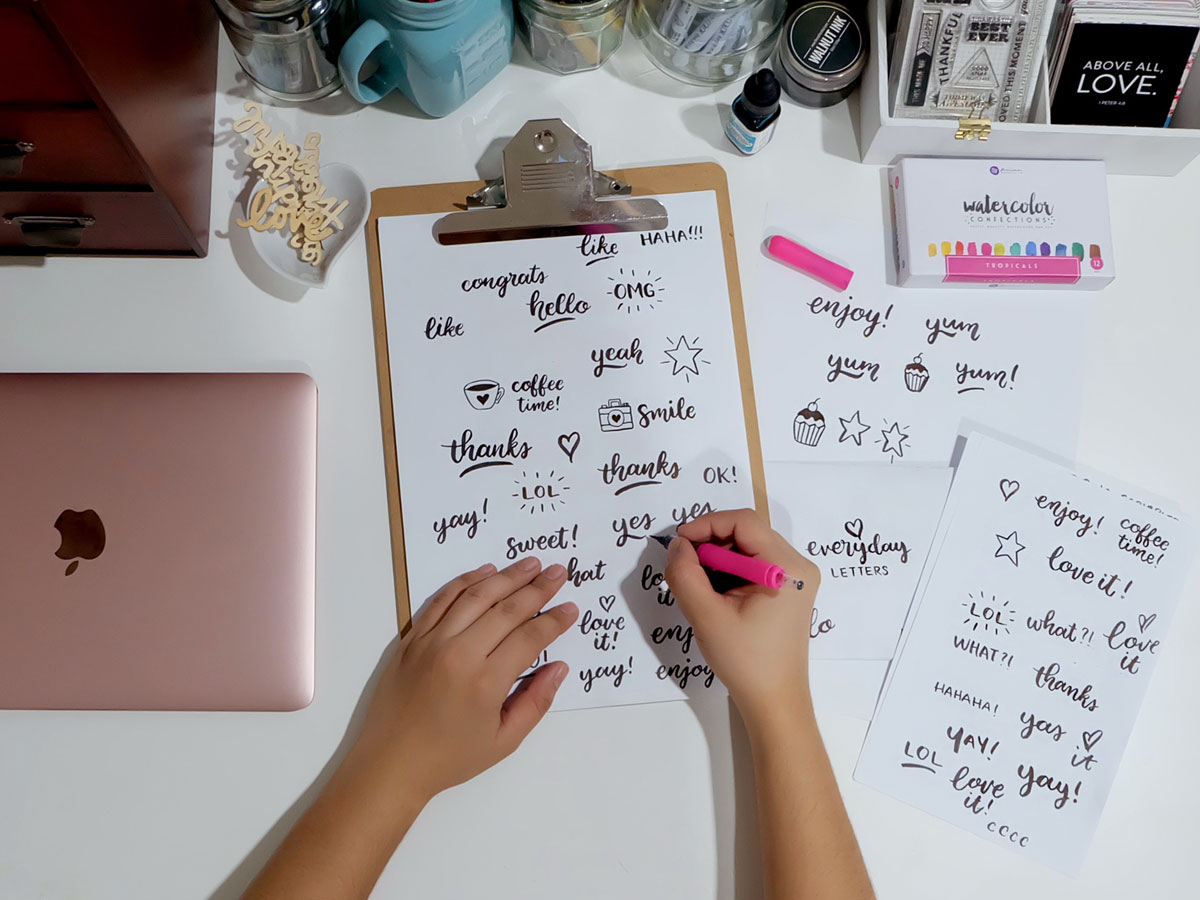 Because for me, normal text is just not enough, I decided to create my own iMessage stickers, using 20 brush-lettered and hand-drawn phrases. Each piece was written using my trusty Kuretake Zig Letter Pen Cocoiro with a brush tip, before digitizing it and getting it ready for the iOS platform.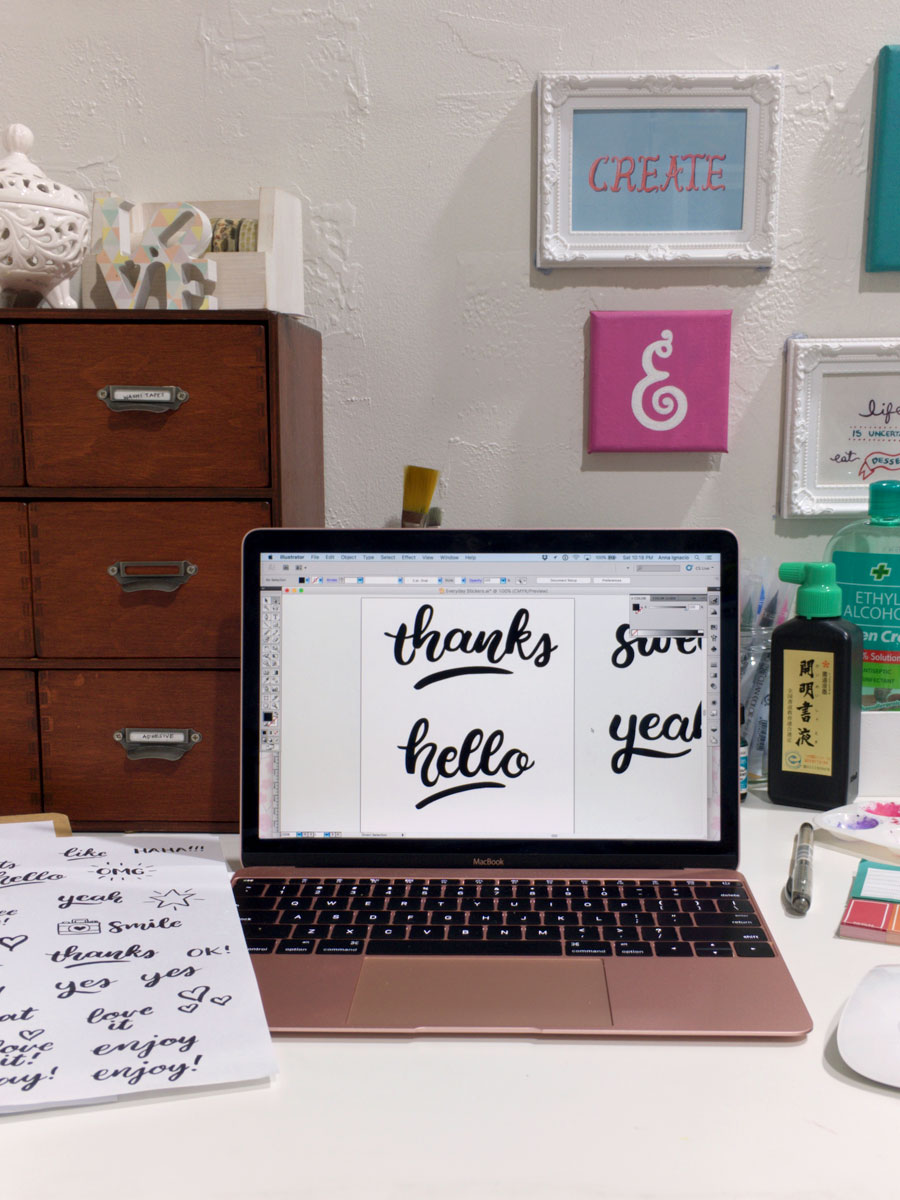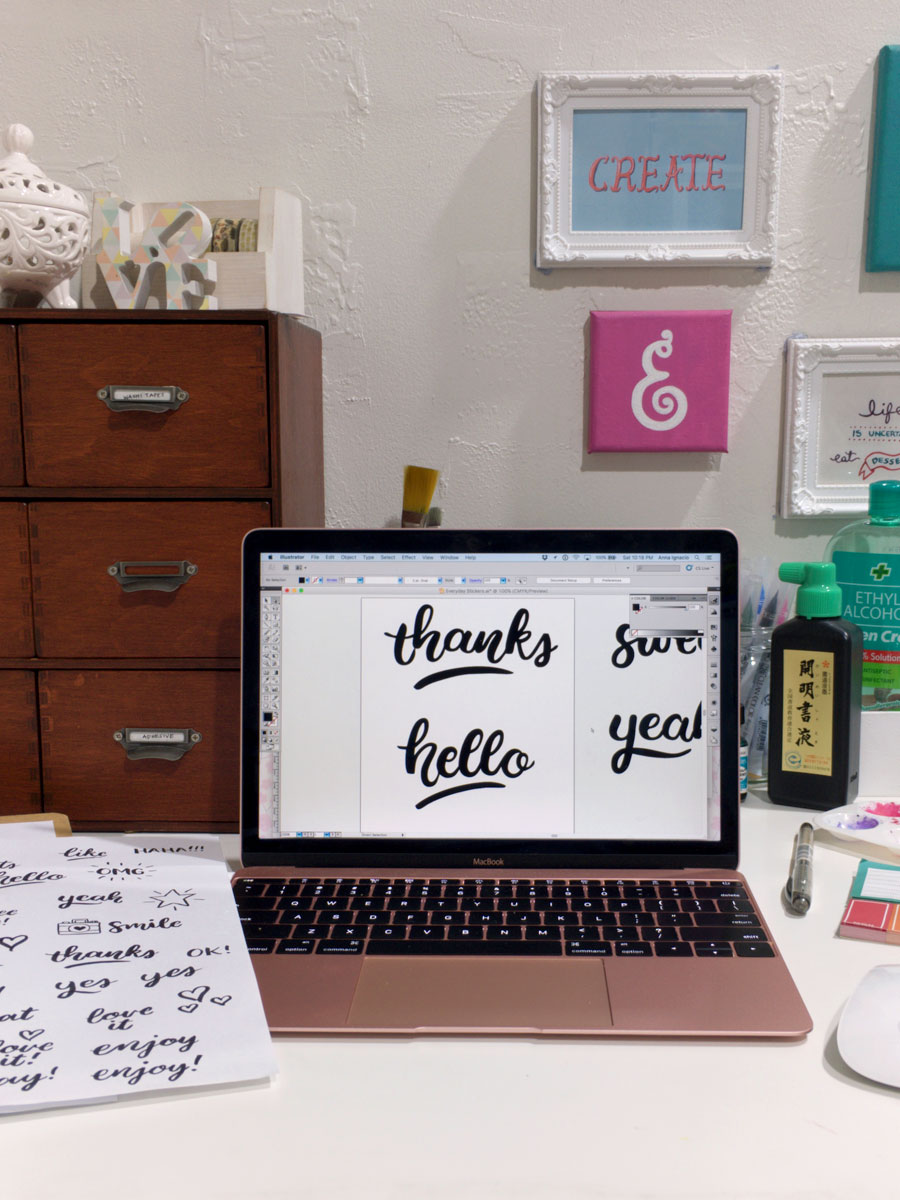 Featuring expressions like hello, sweet!, coffee time! and enjoy!, Everyday Letters is now available on the App Store for all iOS 10 users.
Recently updated to Version 1.2!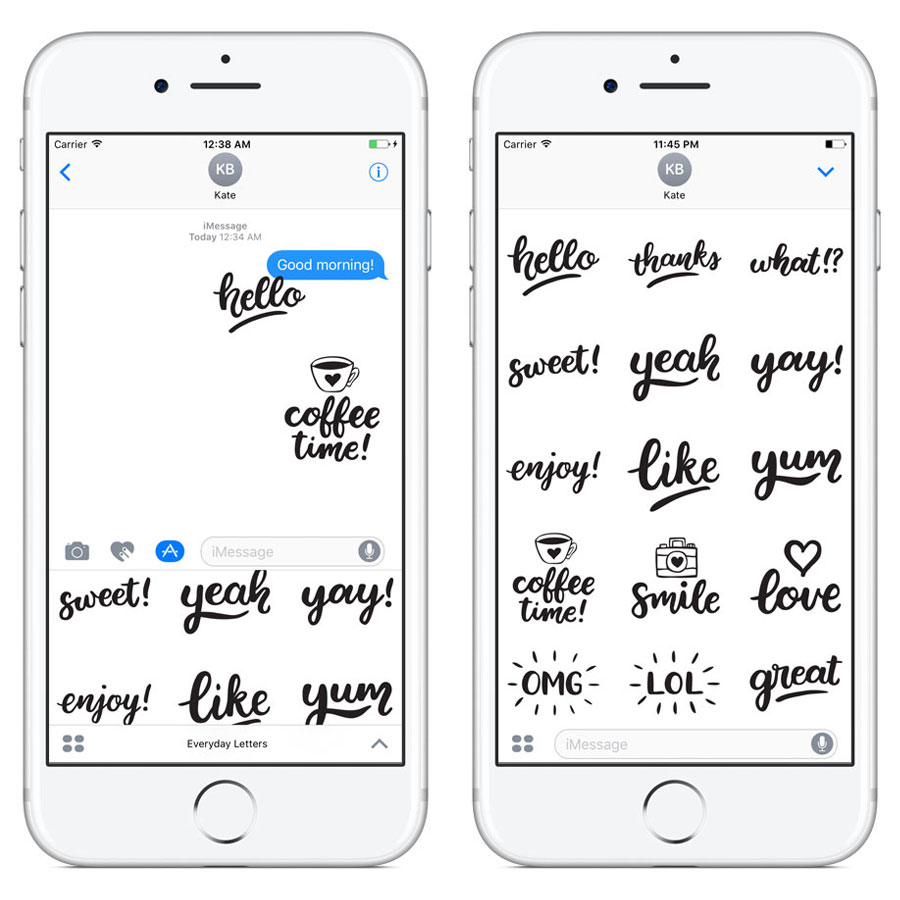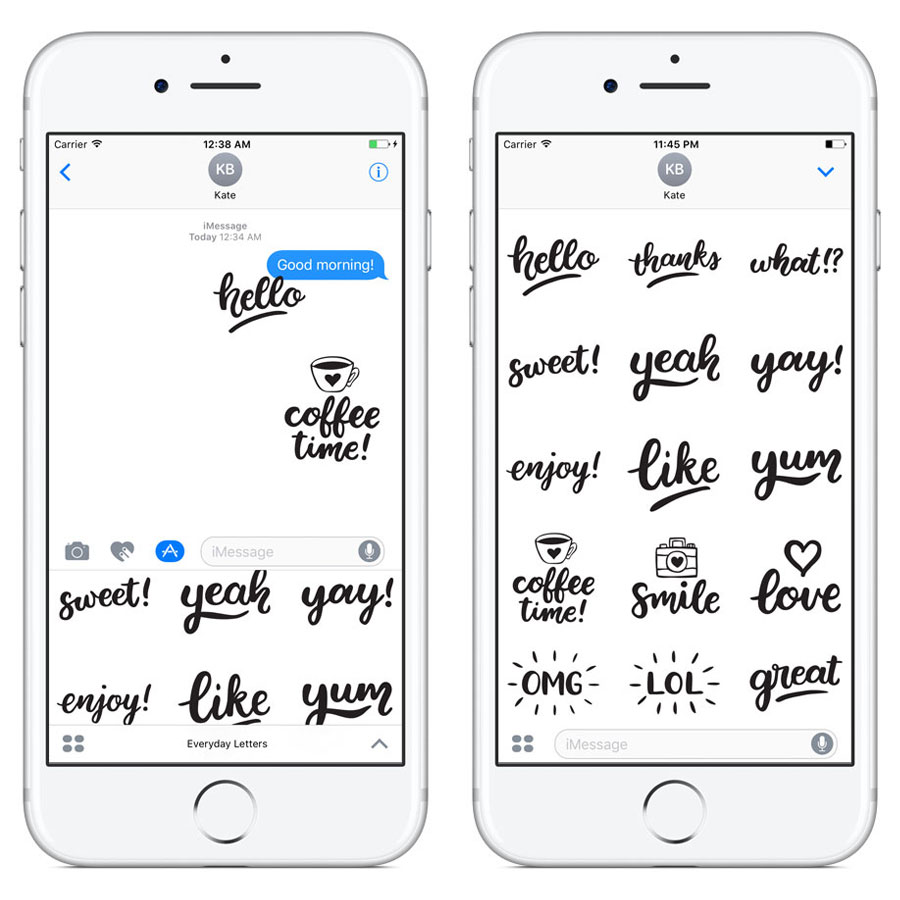 To download, simply click on the button bellow.
How to Use Everyday Letters Stickers on iMessage:
Once downloaded, tap the App Store icon in Messages.
Tap the sticker that you want and send it straight into the message, or you can also drag and drop them on top of speech bubbles, photos or other stickers.
It's that easy! Start having fun in your conversations, now!
You may also check out my other sticker packs for iMessage: Gulps & Noms and Easter Garden.
**Apple, the Apple logo, iPhone, and iPod touch are trademarks of Apple Inc., registered in the U.S. and other countries. App Store is a service mark of Apple Inc., registered in the U.S. and other countries.