Hot summer days in quarantine has had us craving for scoops of our favorite treat—ice cream! Since we didn't want to make a trip to the grocery, we decided to make our own. We whipped up this no-churn Oreo ice cream after dinner, and it was ready to be devoured after sitting in the freezer overnight!
Check out how me made this super easy Oreo Ice Cream with only four ingredients!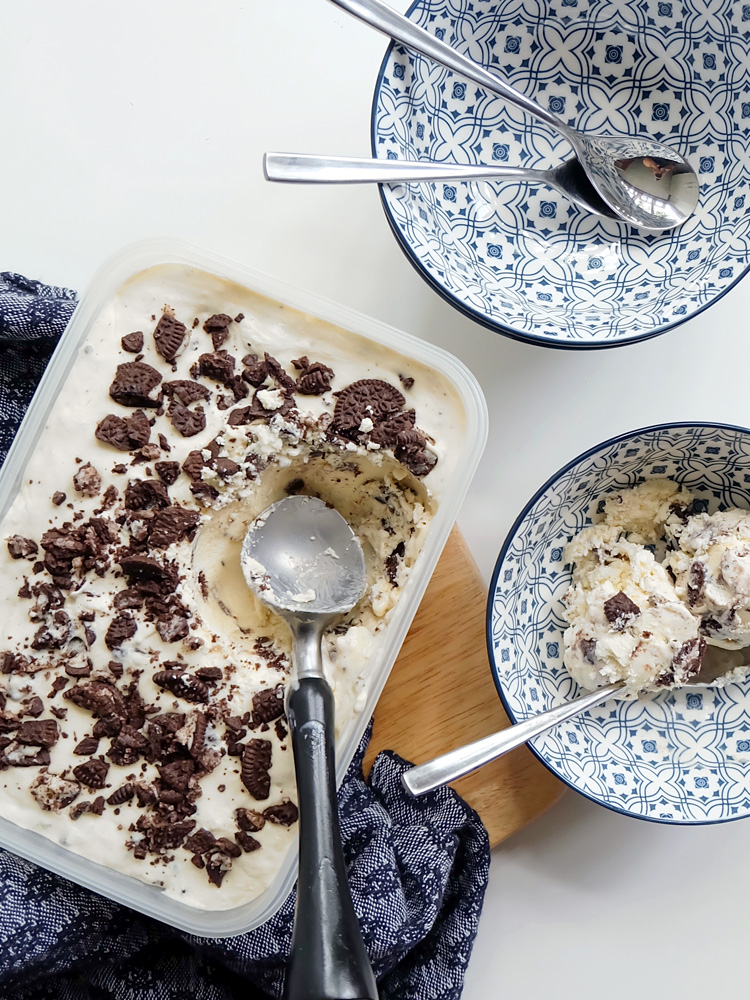 No Churn Oreo Ice Cream
Ingredients:
2 250mL packs all purpose cream (chilled)
1 300mL can sweetened condensed milk
1 tsp vanilla extract
20-25 pcs Oreos
Instructions:
Chop the Oreos, crushing about half into a fine crumb, while leaving the rest into big chunks. Set aside.
In a big bowl, whip the chilled All Purpose Cream and vanilla extract using an electric mixer until stiff peaks form.
Pour in the sweetened condensed milk and fold in carefully using a spatula. This recipe is on the sweet side, so add less sweetened condensed milk if you prefer.
Add in 3/4 of the crushed Oreos and stir to combine.
Pour into a freezer-safe container, then top with the rest of the Oreos. Cover with the container lid or plastic wrap.
Freeze for at least 6 hours, or overnight.
Scoop and enjoy!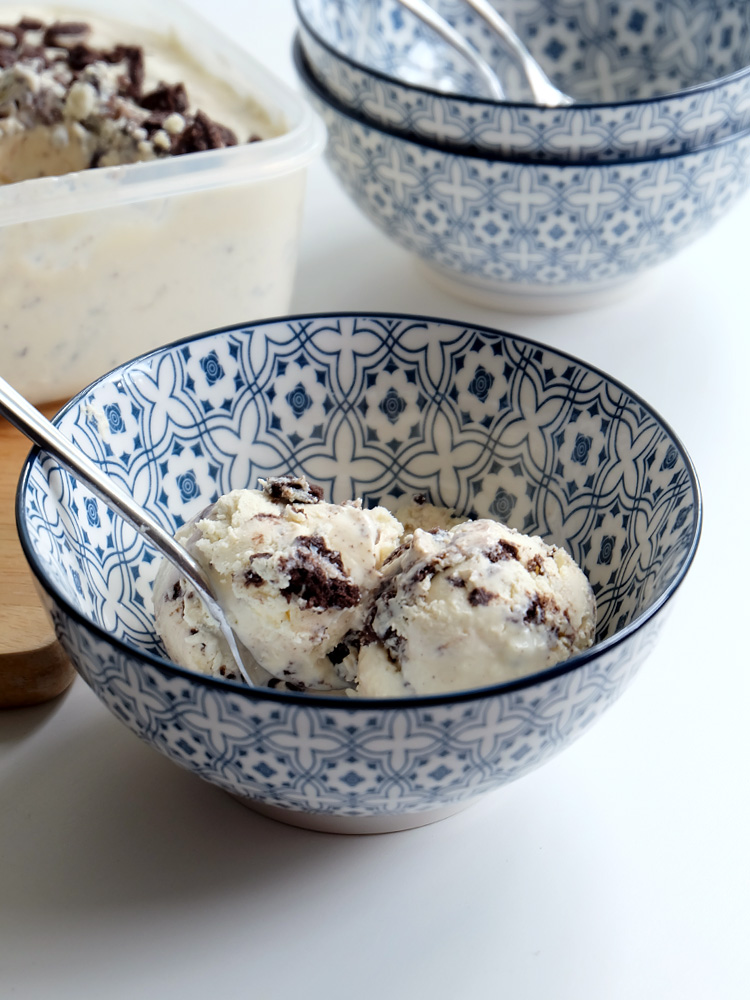 That's it! Super easy and no need for an ice cream machine! The actual prep and making of this recipe only took about 10 minutes. The hardest part was waiting for it to freeze, but the anticipation for that sweet and creamy scoop? Definitely worth it when you get giddy smiles from your little one as soon as you get to dig in.
Try this recipe and tag me on my instagram @annings, so I can see what you guys made.