Boo! Halloween is almost here! It's the second year we're suck at home with nowhere to go, but that doesn't mean we're letting the pandemic cancel the festivities. We still want in on the treats. We still want in on the fun.
This year, we're making it fashionable! Zoë wanted to look colorful, pretty, and fab, so we made sure to get her all dolled up in a DIY Paper Doll Costume.
Check it out!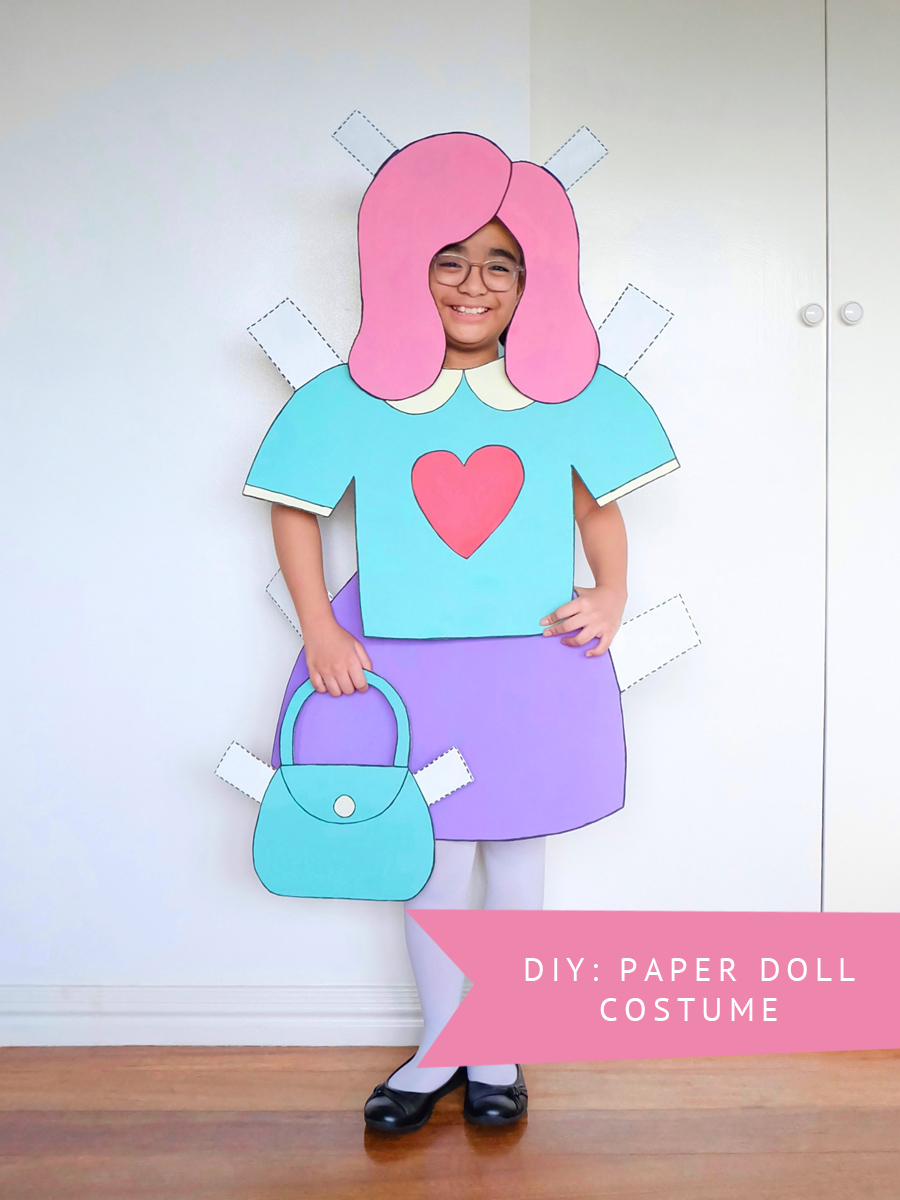 This paper doll costume is inspired by Zoë's very own paper doll creations.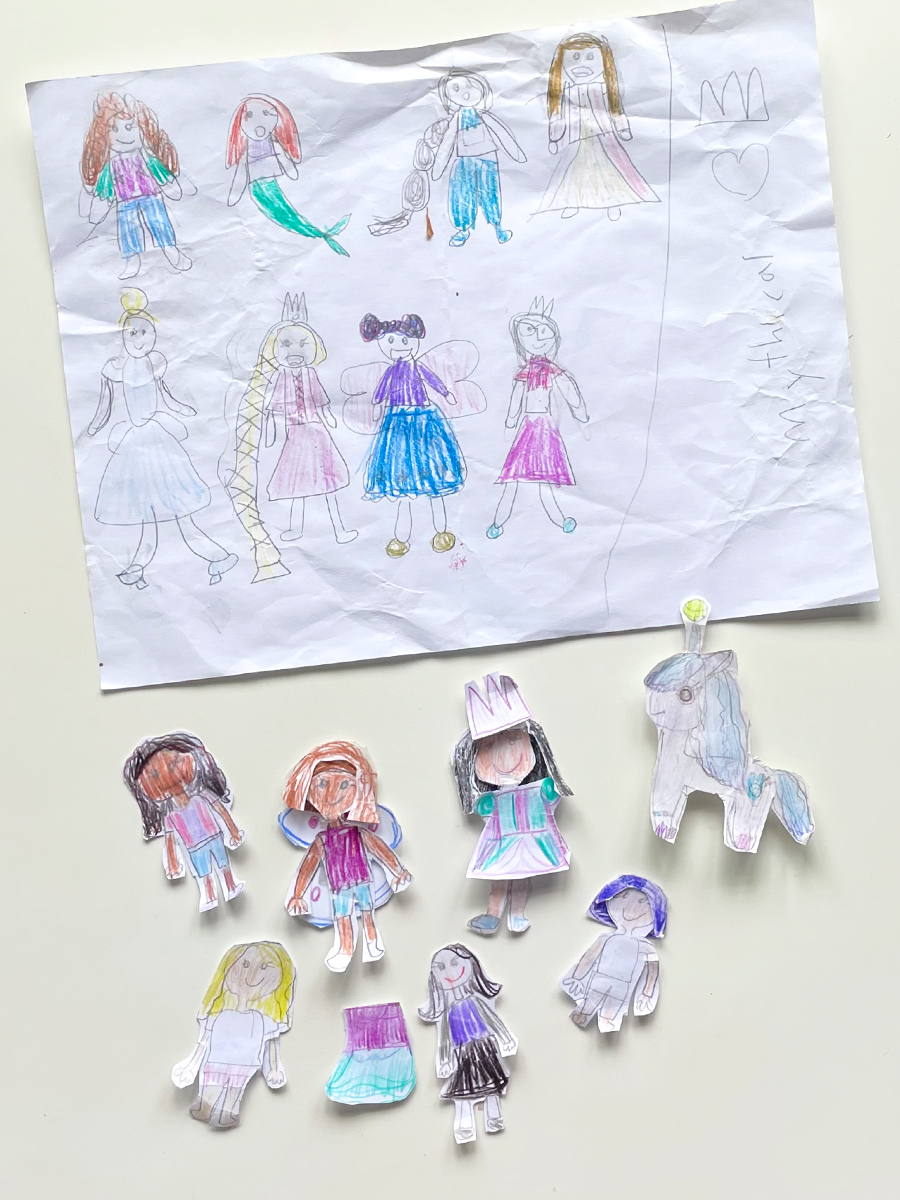 Zoë loves making paper dolls. She draws, colors, and styles them up, then narrates stories of adventure with them. The ones pictured above are just a few that she's made over the years. I figured it was time to finally turn her into one of her creations, so this year's paper doll costume was definitely the right fit!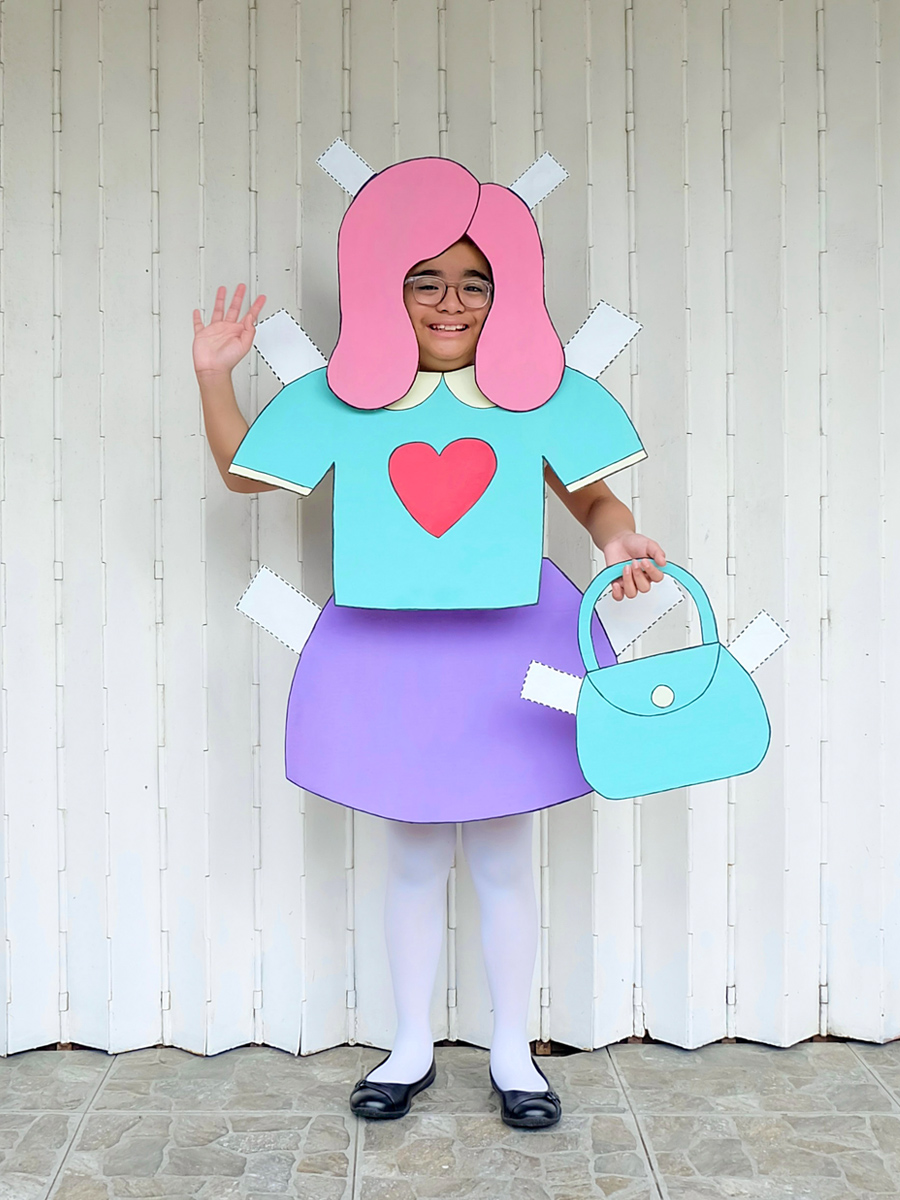 Honestly, I was convinced that Zoë was done with our yearly DIY costume tradition, so I had no plans of making anything. She was already set on just wearing a Disney Princess costume, but when her friends started talking about Halloween a few weeks ago, she finally put her DIY thinking cap on. You can bet I was happy that she changed her mind—I don't think I'm ready to let go of our Halloween tradition just yet. Plus, I was really itching to get my hands crafting. 😀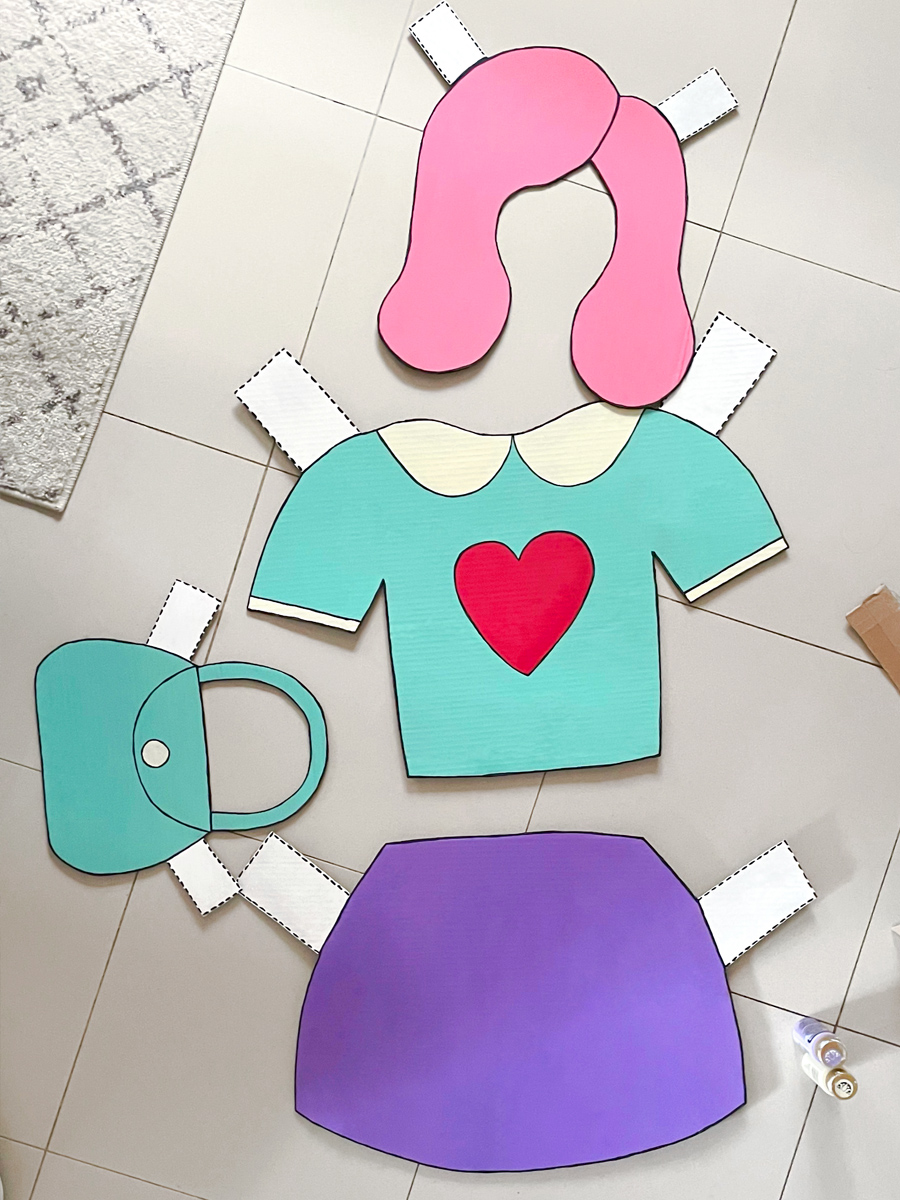 Constructed using minimal materials (an old Ikea cardboard box, an old headband, ribbon, and paint), this paper doll costume is probably the easiest DIY I've made. I completed everything in less than two days. This four-piece ensemble was a pretty simple craft of drawing, cutting, and painting. All Zoë asked for was to use her favorite colors, add a heart on the shirt, and give her bright pink hair. Cute, colorful, and girly, just the way she wanted it!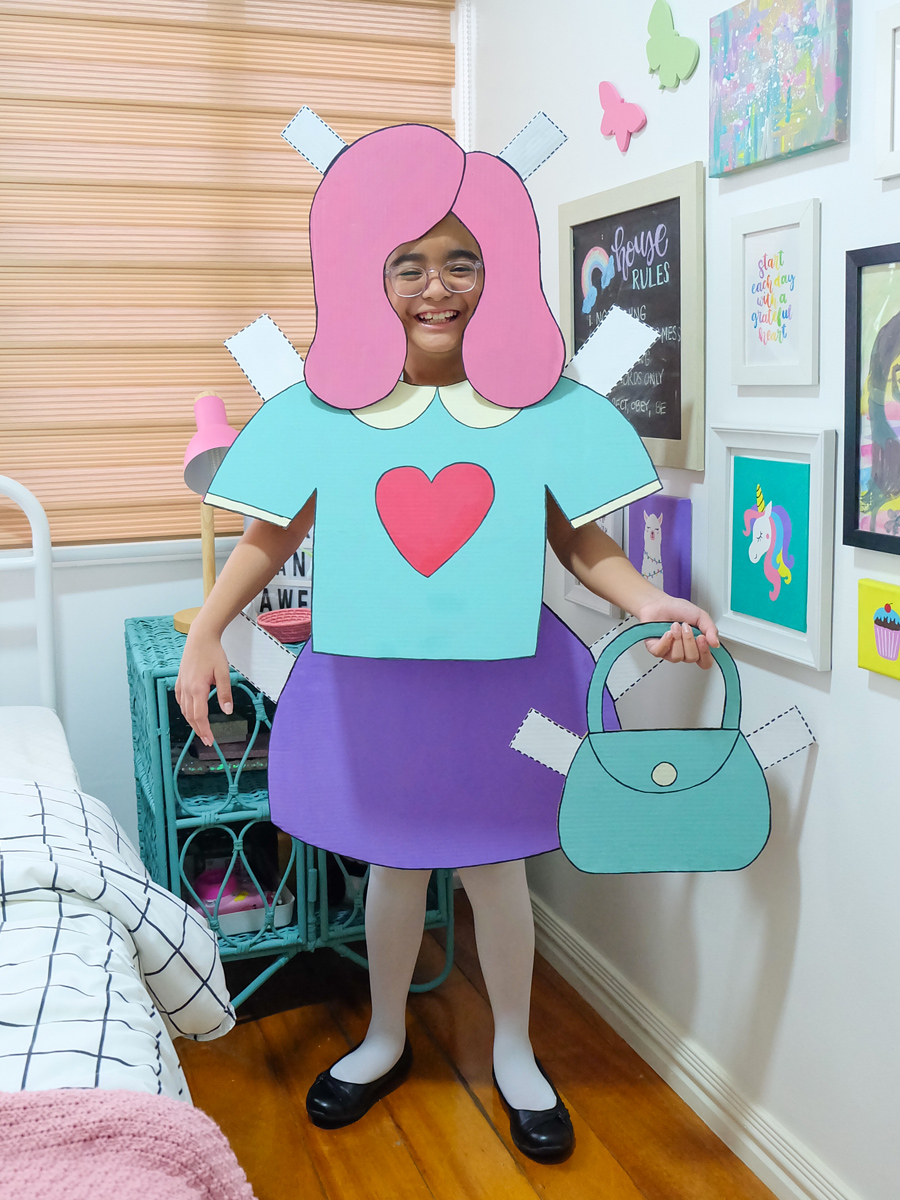 We completed the look with white tights and black shoes. Très chic! All ready and dressed to kill! 😜
Zoë definitely approves her DIY Paper Doll Costume. She loves it from head to toe! We adore it, too. We reckon she looks like an absolute doll! ❤️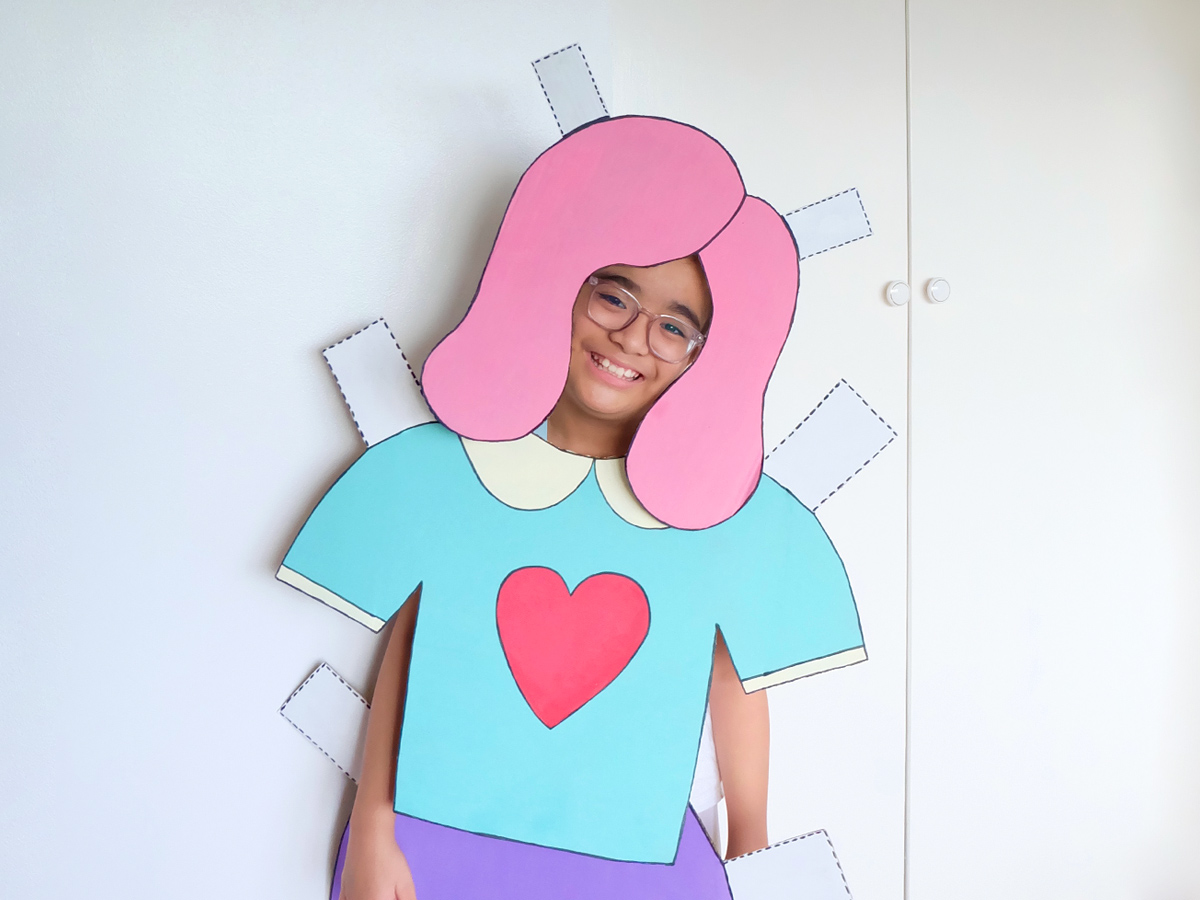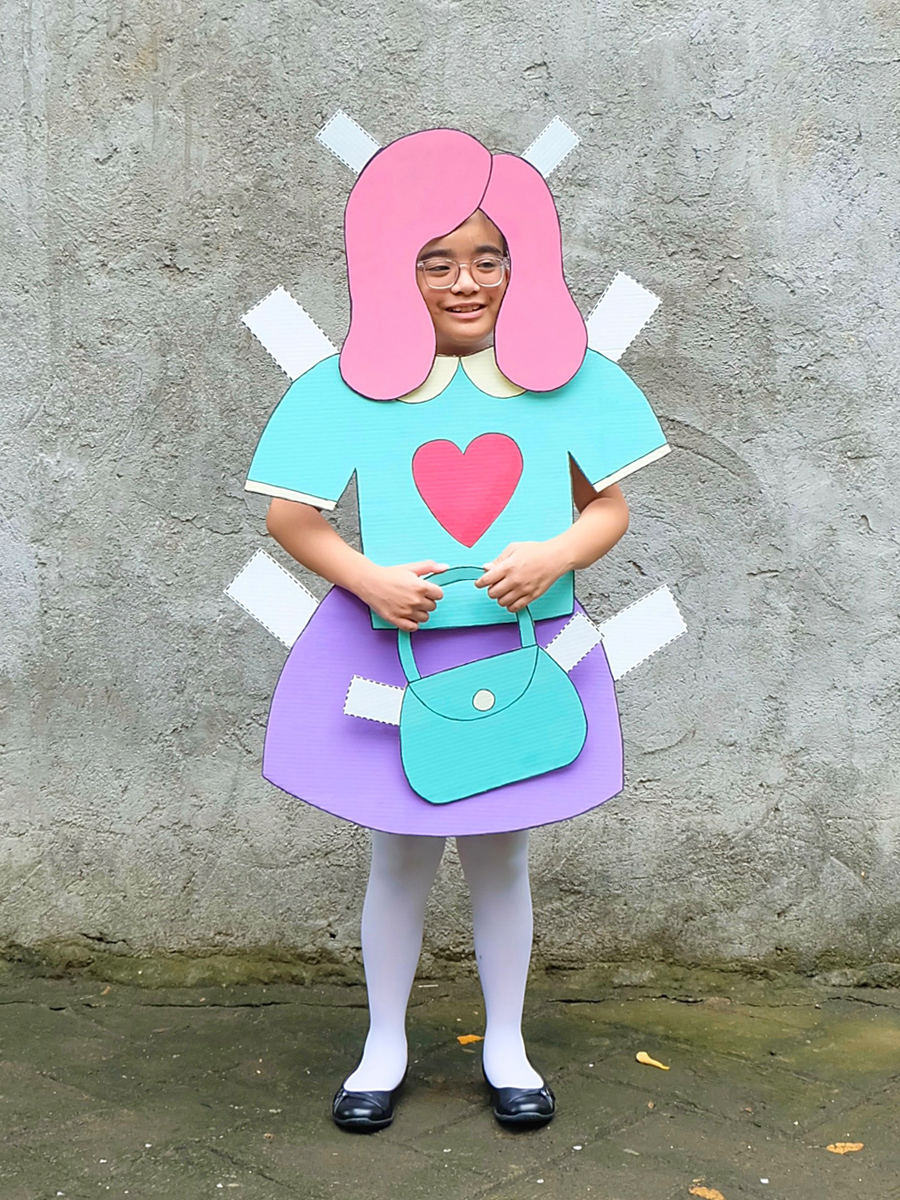 Check out our other DIY costumes: